Creative Commons
Original Creativity Center works are licensed under a
Creative Commons Attribution 4.0 International License
, unless stated by the owner. Permission to distribute commercially must come directly from the artist/writer.
Some individual works (RPGs, stories, artwork) may have their own licenses, so be sure to pay attention and heed those as well. The above purely exists as an umbrella license.
July 2020
| Sun | Mon | Tue | Wed | Thu | Fri | Sat |
| --- | --- | --- | --- | --- | --- | --- |
| | | | 1 | 2 | 3 | 4 |
| 5 | 6 | 7 | 8 | 9 | 10 | 11 |
| 12 | 13 | 14 | 15 | 16 | 17 | 18 |
| 19 | 20 | 21 | 22 | 23 | 24 | 25 |
| 26 | 27 | 28 | 29 | 30 | 31 | |
Calendar
End of Year News (December 2017)
Thu Dec 28, 2017 3:57 am by Adrian
(It's been one year since I made a news thread, oops)
Merry Christmas/Festivus/whatever holiday you do or do not celebrate!
2017 was a pretty busy year IRL for most of us - according to forum statistics, our busiest month was in June with 1671 total posts, meaning our post rate has been a little …
[
Full reading
]
Comments: 0
Forum Bug
Wed Dec 28, 2016 3:18 am by Adrian
Hi all,
We're aware of a peculiar forum glitch that's causing some subforums to be locked.
Due to the lateness at this time, it might be a while before the glitch can be remedied, because despite my best efforts and as far as I can tell, everything seems to be working fine admin-side. It may have …
[
Full reading
]
Comments: 1
Discord News/Update Test
Thu Dec 08, 2016 1:35 am by Adrian
Comments: 0
5>
Page 2 of 3 •
1, 2, 3
SCENE TEN: DAY FIVE
After sleeping in until 1PM, Cana awoke, groggy in the afternoon sun, to find a care package at her feet. She opened it to find a brand new hatchet, and she strapped it to her hip, setting out to find another kill. Or maybe a tree to chop down.
As 2b3heart went to a river to make an attempt at hand-fishing, Writing snuck to her camp and stole a pouch of delicious looking blueberries before running off.
Instead of stealing food like a common thief, Jack instead opted to pluck a few berries from a bush of his own. However, the thorns in the bush pricked his fingers, and he cursed himself for not stealing from 2b3heart while he had the chance.
A very territorial Raigeki caught an unwitting Whitehawk off-guard when she trespassed through his camp. After a brief scuffle, Whitehawk scrambled away, hatchet clutched in hand as Raigeki glared away.
As Trem trudges through the forest, he briefly hears a conversation between Ronan and NightOwl, discussing everyone's status in the game and who might end up dead next.
After breaking her second slingshot, Fix-It decided to yet again make another slingshot. Maybe, just maybe, this time she won't break it. Maybe.
Salphirix managed to get the jump on Adrian, striking him with her spear. A deep gash appeared in his side, but before she could make the final blow, Adrian pulled the ol' "Look behind you!" and ran off to attempt to dress his wound.
_________________
MAXXXXXXX | beeple
SCENE ELEVEN: NIGHT FIVE
---
The night started out strong and deadly. The betrayal of a lifetime – literally – happened once Tara rose to take her first watch as Ronan (supposedly) prepared to go to sleep. But instead of that, a dark idea ran through his head. Slowly, he reached into his belt as Tara scanned the horizon of the forest and, with a precision flick, hurled the knife through the air. It jammed itself into the back of Tara's head, and she hit the ground immediately. The cannon boomed at once, and a hovercraft materialized to take her away.
---
As Adrian rested against a tree, he heard the faint boom of a cannon go off in the distance. Hesitantly, he pulled away his makeshift tourniquet to take a look at his wound.
It was not good, and he was definitely feeling it. Blood poisoning was acting strangely quicker than he expected, and as the wound bled out, Adrian thought he heard the hum of a hovercraft appearing above him. But he never saw it – he closed his eyes and never woke up again.
---
After the first two cannon shots, Raigeki closed his eyes, falling into a troubled and uneasy sleep.
Jack and Salphirix, confused at the sudden chilliness of the night, shared a blanket as the night wind swept over them.
Whitehawk set up her makeshift tent and put out her campfire, retiring for the evening. Hopefully, the next cannon shot wouldn't be for her.
2b3heart and Trem, realizing the potential they had to make it to the end, decided to make an alliance, and set up camp together.
Cana, overwhelmed by sleep, decided the best idea would be to pass out from exhaustion again. All in a day's work.
Fix-It breaks her slingshot again and begins to wonder if she's losing it.
Writing stumbled through the forest, looking for a good place to take shelter. As she did, she looked up at the force field screen above and saw the lingering image of Adrian's face. She gave a solemn nod to her old rival before passing out cold. Slowly, the morning sun rose again – but the bloodshed would continue.
_________________
MAXXXXXXX | beeple
SCENE TWELVE: DAY SIX
Fix-It, still grieving over the loss of her fourth – or was it third? – slingshot, tried to sleep off her stress by resting throughout the day.
2b3heart spooked Trem off, breaking up their alliance and sending the latter into the woods to hide and/or find someone to kill.
---
As Jack munched on his blueberries (an excellent morning breakfast), he heard the faint rustling of the bushes behind him. Thinking nothing of it, he continued to eat, not realizing the threat that was approaching.
Suddenly, out of the brush, Salphirix burst forth and slashed him across the chest before stalking away. As Jack lay on the forest floor, he stared at the remaining blueberries as they bounced out of his hand. The cannon sounded.
---
Cana began to wonder if the voices in her head are real, or if they're just part of her imagination. Maybe she should sleep on it?
Writing, having discovered a rather malnourished Whitehawk, offered some of her blueberries to her. The latter graciously accepted the gift.
---
Raigeki and Ronan sat on a cliff edge overlooking a ravine. Below, the faint sounds of the rapids echoed across the rocky walls. It was quite a peaceful scene, and the two friends embraced the moment in a tranquil peace…
And yet, nobody knows why Raigeki led Ronan here. Or, why Ronan suddenly threw Raigeki off of the cliff edge, despite the latter's pleas. Perhaps there was an ulterior motive for Ronan's supposed friendship with Raigeki? We may never know, because as Ronan watched Raigeki fall to his doom, he smelled something… something strange. And deadly.
_________________
MAXXXXXXX | beeple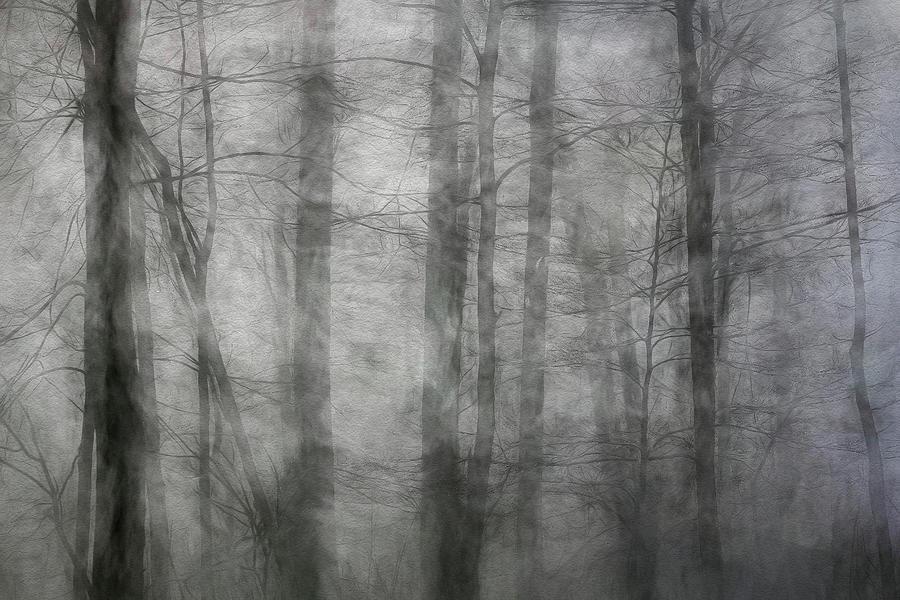 SCENE THIRTEEN: ARENA EVENT
As the tributes did what they could to survive the day, a mysterious mist began to fill the center of the arena, spilling out towards the edges of the force field. As the fog crept through the wilderness, the tributes quickly realized what it was – poisonous gas.
---
In an instant, Writing ran off towards the Cornucopia, the fog fast on her heels. Somehow, she managed to survive.
2b3heart learned on her own that the fog, though fast and relentless, didn't rise any higher than 7 feet, and managed to climb her way to safety.
Cana fashioned a makeshift air mask from a tattered sleeve and other supplies she managed to forage from the Cornucopia.
Trem was far enough from the poison cloud that he barely even realized what was happening. However, some of the other tributes weren't so lucky…
Fix-It and Whitehawk knew they weren't going to outrun it. They were too close to the edge, and the cloud was moving way too fast. So, the two tributes gave a final hug to each other and ran off into the cloud, embracing their deaths, and whatever would come after.
Ronan and Salphirix had the similar idea to run into the fog together, but as the two of them prepared to die, Salphirix pushed Ronan forward and began climbing the trees to avoid the deadly particles. Ronan, however, was not so fortunate and quickly succumbed to the poison's effects.
---
After what seemed like an eternity, the cloud lifted, ending the arena event.
_________________
MAXXXXXXX | beeple
SCENE FOURTEEN: NIGHT SIX
After the supposedly "harrowing" escape he made during the last arena event, Trem realized that a growing infection had appeared on his foot. He cursed to himself, digging through the remains of the Cornucopia to find something to treat it.
As Writing slept through the night, Lyssa took the last of Writing's blueberries and threw them into the river, where they got washed downstream.
2b3heart, panicked and alone, fell asleep with tears drying on her face. Hopefully the rest of the night would go easy on her.
---
She thought she had it – a flaw in the force-field surrounding the arena. Cana had spent the better part of the night climbing one of the tallest trees in the arena, right next to the apparent gap in the electrical barrier. With an expertly-timed jump, she leapt from her tree as soon as the gap reappeared again.
But she didn't time it well enough – Cana fell just short of her target, falling just a few meters below the opening. Her body immediately received several amperes of electricity, forcing her away from the field and sending her back into the tree, where she quickly succumbed to fatal shock.
As the cannon boomed, a PA system began to crackle over the intercoms, and a GM cleared his throat. "Attention, remaining tributes…"
_________________
MAXXXXXXX | beeple
SCENE FIFTEEN: THE FEAST
"Attention remaining tributes!" The GM announced, voice echoing across the valley. "Thank you so much for your fierce displays and exciting game play. As a reward, we are offering a special Feast featuring food, health kits, supplies, and mementos from your families who still watch and root for you! It will be in place of the Cornucopia, at the center of the Arena. Enjoy!"
But the Tributes found themselves wary of the Feast. It was an excellent way to get an arrow stuck in your throat. As a result, only Salphirix and Trem went together, rounding up as many supplies as they could. 2b3heart and Writing stayed behind until it was too late, and the Feast was removed by hovercraft. The game continued on.
_________________
MAXXXXXXX | beeple
[It's the final four and I'm running out of good title pictures so I'm just gonna call it quits on those]
SCENE SIXTEEN: DAY SEVEN
As the day wore on, the tributes realized something – they were the final four. All twenty of the other tributes had fallen in some way. After coming to the conclusion that Salphirix was the most dangerous one, three tributes – Writing, 2b3heart, and Trem – decided to team up to protect themselves, as nobody, not even Trem, had seen her for hours.
As Salphirix walked the woods alone, she came across a floating balloon with her name on it. Opening the package it contained, she revealed a hatchet, given to her by an unknown sponsor to help her win the games. A glint appeared in her eyes as she scanned the distance. It was time to finish this.
_________________
MAXXXXXXX | beeple
SCENE SEVENTEEN: NIGHT SEVEN
After not having found anyone to murder, Salphirix decided to call it a night and climbed a tree to get some well-needed shut eye.
Trem, Writing, and 2b3heart all sat in a circle discussing what happened so far this past week. After a brief discussion, Trem and Writing got into a heated argument about the fate of one of Writing's friends, Fix-It. After revealing that he stole from the late tribute, Writing stormed out of the camp, infuriated by Trem's actions.
_________________
MAXXXXXXX | beeple
SCENE EIGHTEEN: DAY EIGHT
As 2b3heart (followed by a reluctant Trem) set out in search for their friend Writing, they came across Salphirix.
Allegedly, according to Salphirix, Writing had turned on them – as a result of Trem and 2b3heart's apparent treachery, Writing wanted nothing to do with the other two tributes. Even though Trem and 2b3heart had little reason to trust Salphirix, the fact that they hadn't seen Writing in hours was enough to make them believe Sal, and together the three traversed the woods, keeping an eye out for the rogue tribute.
On the shores of a lake, Writing attempted to fish with a trident. Having no luck, she jammed the trident into the lake shore, squinting up at the sun.
Maybe
, she thought,
maybe ditching them was a bad idea after all…
But could she really go back to them?
_________________
MAXXXXXXX | beeple
SCENE NINETEEN: NIGHT EIGHT
As Trem and 2b3heart started setting up camp for the night, a lone Writing emerged from the darkness of the woods. Her left hand was placed on her right arm – a sign of defeat, perhaps even a little bit of shame. Her attention focused to Trem, who quickly took a guarded stance.
"I just wanted to… apologize for the way I behaved last night," she said. "I know you were just trying to survive."
Trem wanted to accept her apology, but hesitated – they took in Salphirix now, so technically, Writing was an enemy. An enemy they would have to kill… right? But as Trem turned towards Salphirix, he realized the tribute went missing – and had taken his throwing knives. Sal had apparently been the one lying all along.
As Salphirix ran through the woods, a balloon drifted towards her, carrying a package of food – plus a small vial filled with red powder, with the words "Just in case" written on a small white label. She frowned, wondering what her secret protector could possibly mean.
_________________
MAXXXXXXX | beeple
Page 2 of 3 •
1, 2, 3
---
Permissions in this forum:
You
cannot
reply to topics in this forum