Creative Commons
Original Creativity Center works are licensed under a
Creative Commons Attribution 4.0 International License
, unless stated by the owner. Permission to distribute commercially must come directly from the artist/writer.
Some individual works (RPGs, stories, artwork) may have their own licenses, so be sure to pay attention and heed those as well. The above purely exists as an umbrella license.
August 2020
| Sun | Mon | Tue | Wed | Thu | Fri | Sat |
| --- | --- | --- | --- | --- | --- | --- |
| | | | | | | 1 |
| 2 | 3 | 4 | 5 | 6 | 7 | 8 |
| 9 | 10 | 11 | 12 | 13 | 14 | 15 |
| 16 | 17 | 18 | 19 | 20 | 21 | 22 |
| 23 | 24 | 25 | 26 | 27 | 28 | 29 |
| 30 | 31 | | | | | |
Calendar
End of Year News (December 2017)
Thu Dec 28, 2017 3:57 am by Adrian
(It's been one year since I made a news thread, oops)
Merry Christmas/Festivus/whatever holiday you do or do not celebrate!
2017 was a pretty busy year IRL for most of us - according to forum statistics, our busiest month was in June with 1671 total posts, meaning our post rate has been a little …
[
Full reading
]
Comments: 0
Forum Bug
Wed Dec 28, 2016 3:18 am by Adrian
Hi all,
We're aware of a peculiar forum glitch that's causing some subforums to be locked.
Due to the lateness at this time, it might be a while before the glitch can be remedied, because despite my best efforts and as far as I can tell, everything seems to be working fine admin-side. It may have …
[
Full reading
]
Comments: 1
Discord News/Update Test
Thu Dec 08, 2016 1:35 am by Adrian
Comments: 0
5>
Page 4 of 6 •
1, 2, 3, 4, 5, 6
Character name: Wendy LaVane
Age: 19
Race: Okiri
Appearance: Wendy LaVane
She has vivid green eyes

Primary ability 1 (witchcraft/warrior): Witchcraft
Primary ability 2 (thief/explorer): Explorer

Secondary ability for 1: Voodoo
Secondary ability for 2: Adventurist

Personality: Wendy can be considered exceedingly polite with an incredibly agreeable nature. She rarely skirmishes or argues with her friends or even strangers. This agreeability is a possible byproduct of her exceedingly innocent and almost quirky personality. Underneath this surface, however, Wendy is exceedingly confident and self assured with an absolute faith in her own abilities, both magically and other talents.
Biography: Wendy has lived in the somewhat strange and crowded realm of Foolshold her entire life. Having been born in the city, she has come to think of it as a close friend and ally. As the youngest of two children, Wend grew up in relative comfort without having to share too much. Her parents owned a small but upscale inn in Foolshold that was all the rage with those who wanted to experience authentic Okiri culture and customs.
Land in which your character lives: Foolshold
Family?: Fiora (Mother), Zorion (Father), Jasper (Older brother)
Other: She is best friends with Irene.

Kane

Honorary Patron





Join date

: 2013-07-01


Posts

: 9015


Age

: 103


Location

: High above you



Character name: Gia Solias
Age: 15
Race: Okiri
Appearance: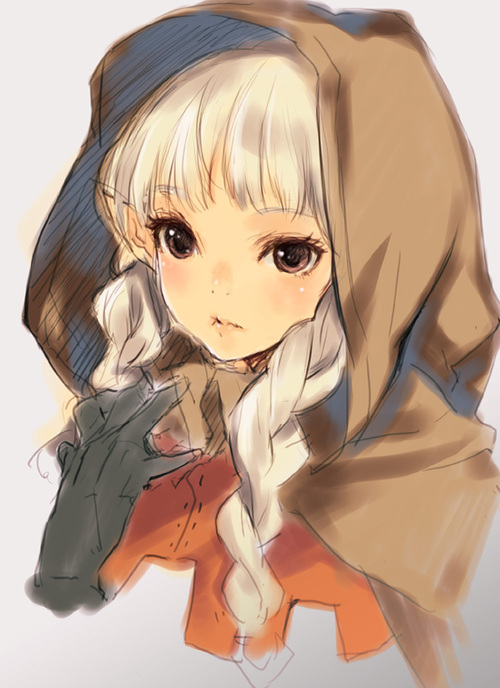 > She always keeps her white hair in a pair of braids.
> She stands at a height of 4'8.
> Her eyes are a soft amber color.
> Many often mistake Gia as a child, though she is a teenager.
Primary ability 1 (witchcraft/warrior): Warrior
Primary ability 2 (thief/explorer): Thief
Secondary ability for 1: Archer
Secondary ability for 2: Bandit
Personality: Gia is the type of person who is silent, but deadly. Though she is outwardly innocent-looking, she can take down 5 large men in an instant, as long as she has her bow and arrow at the ready. Her demeanor is calm, formal, and sophisticated due to her upbringing; however, when adversity strikes, she is quick, merciless, and difficult to defeat. Gia is kind to her companions and those she trusts. . . But don't piss her off.
Biography: Gia's family is a special situation, especially in the kingdom of Albiron. The Solias family, though completely made up of Okiri, are considered noble and reside outside of the forest in their own stretch of land. Gia is the youngest of 5 daughters, and naturally, was born the weakest. She nearly died at birth, and her parents were ready to face it; however, she miraculously gained strength in her first few months of life and survived. Life for Gia onwards wasn't exactly what many would expect out of a noble life. Since she was the "runt" of her sisters, she was always neglected and evidently devalued by her parents. She spent most days alone, teaching herself lessons and becoming self-sufficient at a young age.
One day, when she was 13, a nomad mage requested a place to stay for the night. When Gia was sleeping, he attempted to ransack the Solias manor. Surprisingly, Gia was almost able to stop him, had it not been for an odd spell he cast upon her and her family.
Gia's family had no memories of her, and she had no memories of them. When she last awoke, she was under the care of [Ronan's Laif character]. From then on, she traveled in a group of bandits, blissfully unaware of her past.
Land in which your character lives: She doesn't live in a specific part of the kingdom. Rather, she travels with her companions all over.
Family?: —
Other: —

Hime

Moderator





Join date

: 2013-05-19


Posts

: 9024


Age

: 21


Location

: N'al Ren



Character name: Jaromir Rowan
Age: 19
Race: Okiri
Appearance:
Primary ability 1 (witchcraft/warrior): Warrior
Primary ability 2 (thief/explorer): Explorer
Secondary ability for 1: Swordsman
Secondary ability for 2: Adventurer
Personality: Jaromir is a pretty no-nonsense kind of guy. He'd rather not confront problems with humor, instead asserting a serious demeanor wherever he goes. Jaromir lives by one single principle - justice by any means necessary.
Biography: Jaromir Rowan was born to Maree and Tobin Rowan, two farmers residing in Kuoppa Village. For the first ten years of his life, Jaromir lived in relative peace, helping his mother and father tend the groves. However, tragedy struck in the fall when unidentified arsonists set fire to the trees during harvest time. Jaromir and Tobin managed to escape. Maree did not.
For the rest of his childhood and into adulthood, Jaromir has opted for a life of vigilantism - he one day hopes to find the people that ruined his family's livelihood and killed his mother. His father resorted to working in a lumber mill - a rather demanding job for him that yields barely-sufficient pay. He worries for his son constantly; while Tobin has accepted Maree's death, Jaromir has not.
Land in which your character lives: Kuoppa Forest
Family?: Maree Rowan (mother, dead) Tobin Rowan (father, living)
Other:
_________________
MAXXXXXXX | beeple

Hime

Moderator





Join date

: 2013-05-19


Posts

: 9024


Age

: 21


Location

: N'al Ren



Character name:
Finneas Axoal but goes by Finn
Age:
18
Race:
Laif
Appearance:
Primary ability 1 (witchcraft/warrior):
Witchcraft
Primary ability 2 (thief/explorer):
Thief
Secondary ability for 1:
Conjuration
> Finn has the ability to turn into a white bengal tiger (blue stripes instead of black), a hawk (blue tipped wings), and an inland taipan (blue scale design).
Secondary ability for 2:
Bandit
> Once Finn stole his first magic book, he desired to steal as much as possible in order learn more about the skills. He also joined a group of bandits with another conjuration user in an attempt to learn more information.
Personality:
Despite all the rough aspects of his past, Finn is a generally upbeat and positive person. Always looking for the bright side to a situation, Finn is optimistic and tries to keep those around him feeling the same. He's very open and honest with others, not keeping secrets or hiding his true feelings. A bit blunt at times, Finn isn't one to beat around the bush. Finn is also very determined and when he puts his mind to something, he follows through. Finn hates to sit still and always needs to be on the move in one way or another. He has a thirst for adventure and will do anything to satisfy it.
Biography:
Finn was born into what he thought was a happy family. Instead, what he didn't learn until later was that his father was not only an alcoholic, but abusive as well. He would get drunk and beat his mother constantly every night. Finn would ocassionally receive beatings from his father, but his mother would often step in and take the brunt of the attacks to protect Finn. His mother never wanted to worry Finn so she did her best to make sure he lived as good of a childhood as possible. One day, Finn's mother found out she was pregnant with another child. Refusing to allow another child to come into the world with this man as its father, Finn's mother committed suicide.
With his mother no longer around, Finn's father fell into an even deeper alcoholic state, drinking at night and during the day. Now with nobody else to target, he set his sights on Finn, beating him whenever he was around. As such, Finn often stayed away from home, sleeping in the streets more often than at home. When Finn turned 13, he came home to find his father drunk at the table. Doing his best to not wake the man, Finn attempted to hide upstairs to sleep for the night. Only his father awoke and heard him. He began chasing Finn upstairs, wailing blows on him whenever he could. In a fit of rage and panic, Finn pushed his father, causing him to fall down the stairs and shatter his skull upon impact. Finn, not knowing what else to do, fled.
Finn mainly kept to the abandoned areas of his city for a while until one day he suddenly woke up from a nap unlike himself. More specifically, as a bengal tiger. This transformation did not last long but left Finn more confused than anything. He went to a local library and browsed their collection, finding a book on Conjuration. He quickly pocketed the book and ran. Studying on his own, Finn harnessed his natural ability for Conjuration to at least a workable condition. However, he soon felt the draw to continue stealing, specifically magical books but other items as well. He joined with a gang of thieves after he attempted to steal from them and instead of killing him, took him in as one of their own due to his set of skills. He has been with them ever since.
Land in which your character lives:
Currently traveling with Gia and companions
Family?:
Raneo Axoal (father, deceased); Mariona Axoal (mother, deceased); unborn younger sibling
Other:
His faceclaim is Aomine Daiki from Kuroko no Basuke
Last edited by boyhoy on Sat Mar 18, 2017 11:24 pm; edited 1 time in total
_________________
I may fall
But not like this: it won't be by your hand.
Realizing a year late I haven't given credit to Lady Sen for the amazing avi! <3

boyhoy

Administrator





Join date

: 2013-05-09


Posts

: 13648


Age

: 25


Location

: Beacon Academy



Character name:
Inari
Age:
19
Race:
Zifia (Furian/Albirian)
Appearance: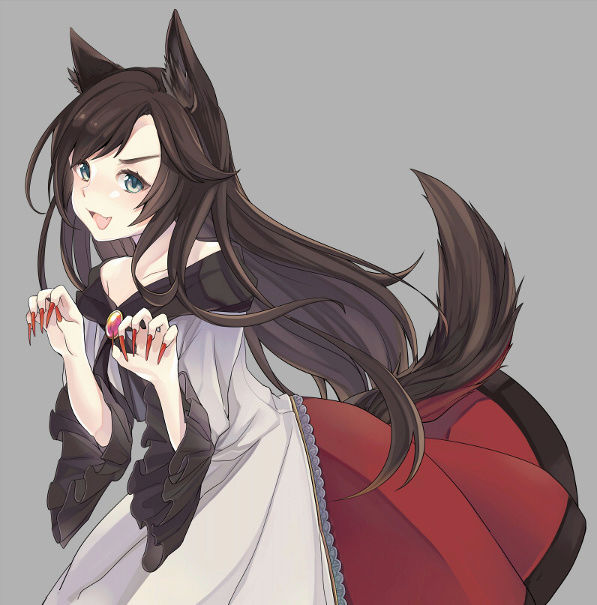 Primary ability 1 (witchcraft/warrior):
Witchcraft
Primary ability 2 (thief/explorer):
Explorer
Secondary ability for 1:
Conjuration
Inari is self taught in Conjuration magic and is able to transform herself into a tamaskan dog and a wolf. She is currently unable to transform other people into anything.
Secondary ability for 2:
Romanticist
Personality:
Despite the horrible things her family will say about her, Inari is a lady through and through. She carries herself with grace and elegance, and has a kind soul. She has a good head on her shoulders and is educated, even if she's a bit naive at times because of her elegant and sheltered upbringing, but she does try to learn more and move away from her naiveness.
Because of the abuse she's lived through at the hands of her older half-brother, Inari grew to become a very timid and compliant girl, doing anything she could to avoid setting him off. She can also become very uncomfortable with any type of physical contact from others. She is trying to become more courageous, but after living so many years in constant fear, it's difficult to shake old habits off. Despite everything, she does have wolves blood in her and bonds with people easily. She cares deeply about her only friends, or her pack as she calls them, and will try to do anything in her power to protect them.
Biography:
Inari was born into the Noble Grey family, the family that was in charge of the Fortaare lands, keeping the Zifians that lived there in check. The only problem was that while Amelia Grey was her mother, her father wasn't Fowke Grey, the head of the Grey family. Instead he was a Furian servant that worked in the mansion. Fowke Grey tried to have her killed upon her birth, seething in anger after discovering his wife had cheated on him and created a "mutt", but her mother managed to save her life. However, not long after the servant mysteriously went missing without so much as a whisper from anyone else wondering where he went.
Inari grew up to have a very secluded and neglected childhood. When other noble families visited, she was to stay locked away in her room, not making a sound. When her family would go off to visit Foolshold during the Summer Solstice Ball, she would be forced to stay behind in Fortaare. As Fowke Grey put it, the disgrace to his family name had to stay quiet and out of sight so she wouldn't do more to drag it through the mud. For this same reason, he made sure she at the very least had a proper education. A bastard child in his family was bad enough, but an uneducated one was even worse in his eyes.
She didn't have to worry about a never having a meal to eat, a roof over her head, or sleeping in the harsh cold nights of winter. She had a very cushy life, all things considered. Despite this, there was something, or rather someone, she grew to fear. Her half-brother, Alain. He hated the fact that one of the poorest territories of Noroin, Fortaare, was his inheritance, and hated it even more that it was filled with "half-breeds". So, who better than to take it out on than his mutt half-sister? He constantly abused her, forcing her to take precautions so that she wouldn't accidentally bump into him around the mansion, which, sadly, didn't always work for her.
However, thanks to the neglect she suffered from, she had more freedom than one would think. She often spent time in the various gardens that dotted the property, exploring the mostly untraveled areas of the mansion, and sitting in the library reading any books she could get her hands on. One day, when she was 11, she found a book that detailed Conjuration magic deep in the library. She knew she was forbidden from learning magic, but she took the book anyway and secretly began studying it. After 2 years of work, she finally was able to transform herself into a Tamaskan dog, and because people rarely paid her any attention, no one was any the wiser.
When she was 14, Inari finally worked up the courage to start sneaking out of the mansion at night under the guise of a dog. She loved to explore the city and watch the people, people who were like her, go about their lives, and up until that moment, she had never seen another Zifia before, she had only seen drawings of them in her books. It amazed her at just how different everyone was able to look. Before she knew it, she would sneak out as often as she could without getting caught.
Land in which your character lives:
Fortaare (formerly -- Currently traveling)
Family?:
- Unknown Father (deceased)
- Amelia Grey (mother)
- Alain Grey (half-brother)
Other:
She was never given a last name because of her illegitimacy.
_________________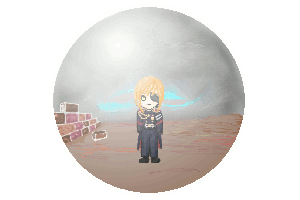 Thank you so much Athena! You're amazing!!

Forum Rules..

• •

..Anaphora: Entropy..

• •

..

Anaphora Wiki
Spoiler:

NightOwl

Retired Staff





Join date

: 2013-05-09


Posts

: 1102


Age

: 24


Location

: Coding hell




Hime

Moderator





Join date

: 2013-05-19


Posts

: 9024


Age

: 21


Location

: N'al Ren



Character name: Noelle Amaranth
Age: 19
Race: Okiri
Appearance:
Primary ability 1 (witchcraft/warrior): Witchcraft
Primary ability 2 (thief/explorer): Explorer
Secondary ability for 1: Elemental Magic
Secondary ability for 2: Listless
Personality: IG
Biography: Noelle was born to a set of rather well-off Okiri nobles in Kuoppa Forest; her mother had a considerable inheritance from her family and, resultantly, she married a man in a similar situation. Noelle's childhood was a standard one. It was, for the most part, happy, her parents loved her, and it would be forever coated in a nostalgic aura - despite this, it was a standard childhood that, like most, was incredibly ordinary to anyone looking inward from the outside.
It was on one of those ordinary, warm, and sweet summer days of Noelle's youth that her life took a drastic change. The events of that very day are still ingrained into her mind in excruciating detail. She was playing amongst the flowers in their estate's garden, the scents of roses and sunshine sweet in the air; however, as she followed the rose petals peppering the ground, she began to realize that they were not petals at all. The sweet scent of the air soon became thick with a metallic smell and and the source of the crimson red became evident to Noelle - before her was her mother's corpse, horribly dismembered, with blood leaking into a puddle around her body and spreading outward.
After her mother's death, Noelle's childhood came to an abrupt end. From then on, her reality was tinged with darkness. Her parents truly loved each other, and therefore her father was destroyed by her death and the fact that they still didn't know who killed her. His death followed only a few years after. As their one and only heir, Noelle received the vast majority of their large wealth and also the responsibilities that come with being a noble; however, due to her young age, she temporarily passed them onto one of her cousins so that she could have the freedom to travel and do as she pleases. Currently, she resides in Foolshold.
Other: Due to the traumatic event of her mother's death, Noelle can't smell roses without nearly fainting.

Cana

Profound Creator





Join date

: 2014-07-15


Posts

: 3338


Age

: 20


Location

: crystal tokyo




Hime

Moderator





Join date

: 2013-05-19


Posts

: 9024


Age

: 21


Location

: N'al Ren



Eirele Versen:

Character name:

Eirele Versen

Age:

21

Race:

Zifia [Okari/Noria]

Appearance:

Being born of two of the most visually distinctive races in Albion, Eirele doesn't stand a chance of passing as an Albirian. She has the pale blue skin and dark hair of a Noria, as well as the pointed ears and oddly tinted dark eyes of an Okiri. Her frame is thin, but not frail.

Primary ability 1:

Warrior

Primary ability 2:

Explorer

Secondary ability for 1:

Captain--While Eirele is fairly capable with a bow or a blade and has good reflexes, her true strength is her ability to rally and organize allies.

Secondary ability for 2:

Romanticist--Truly, all she's really looking for are good friends, a lifelong partner, and, ultimately, a family.

Personality:

Approaching life with a calm and controlled mindset, Eirele is very slow to anger and quick to make allies. Her specialties are mediating and problem solving. However, as a very outward-focused person, she tends to downplay and ignore her own role and feelings. Simultaneously, she has relied all her life on others in all aspects of her life for survival. Though she's not weak willed and naturally functions as a leader, she's very dependant on others. She always feels a need to repay that.

Biography:

Eirele never knew her parents. Ever since she can remember, she's lived in Fortaare, where everyone like her eventually winds up. She survived on merit of being a kind, smart little girl. Other, primarily Norian, families in the community took her in from time to time and watched out for her throughout the years, pitying her. When she got older, she worked for her keep. However, she ultimately knew there was no life to be made in Fortaare. When the chance came to leave, she jumped on it.

Land in which your character lives:

Fortaare, but is currently travelling with Inari and Noire.

Family:

Unknown.

Other:

--Versen was a name given to her by one of her childhood friend's mothers. It means happy or joyful in Anaphoran.
_________________
and then you put your hand in mine and pulled me back from things divine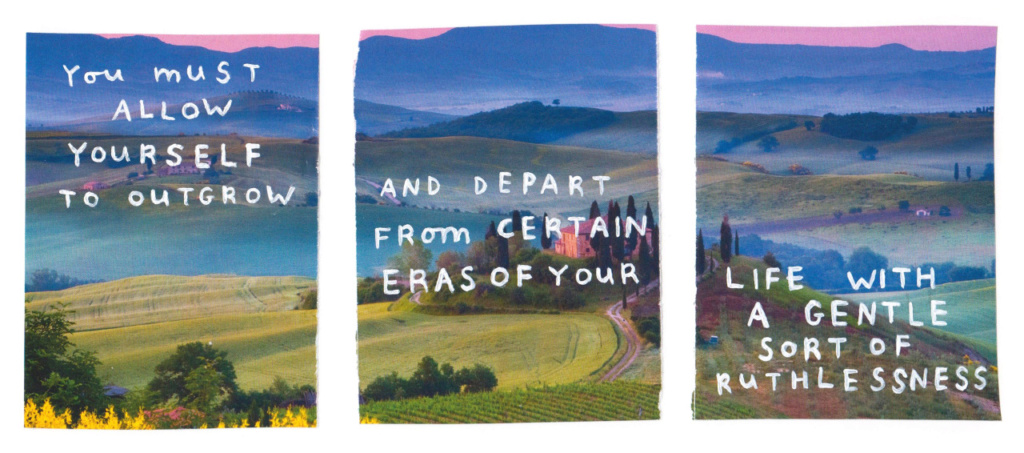 stop looking up for heaven
waiting to be buried
Page 4 of 6 •
1, 2, 3, 4, 5, 6
---
Permissions in this forum:
You
cannot
reply to topics in this forum