Creative Commons
Original Creativity Center works are licensed under a
Creative Commons Attribution 4.0 International License
, unless stated by the owner. Permission to distribute commercially must come directly from the artist/writer.
Some individual works (RPGs, stories, artwork) may have their own licenses, so be sure to pay attention and heed those as well. The above purely exists as an umbrella license.
July 2020
| Sun | Mon | Tue | Wed | Thu | Fri | Sat |
| --- | --- | --- | --- | --- | --- | --- |
| | | | 1 | 2 | 3 | 4 |
| 5 | 6 | 7 | 8 | 9 | 10 | 11 |
| 12 | 13 | 14 | 15 | 16 | 17 | 18 |
| 19 | 20 | 21 | 22 | 23 | 24 | 25 |
| 26 | 27 | 28 | 29 | 30 | 31 | |
Calendar
End of Year News (December 2017)
Thu Dec 28, 2017 3:57 am by Adrian
(It's been one year since I made a news thread, oops)
Merry Christmas/Festivus/whatever holiday you do or do not celebrate!
2017 was a pretty busy year IRL for most of us - according to forum statistics, our busiest month was in June with 1671 total posts, meaning our post rate has been a little …
[
Full reading
]
Comments: 0
Forum Bug
Wed Dec 28, 2016 3:18 am by Adrian
Hi all,
We're aware of a peculiar forum glitch that's causing some subforums to be locked.
Due to the lateness at this time, it might be a while before the glitch can be remedied, because despite my best efforts and as far as I can tell, everything seems to be working fine admin-side. It may have …
[
Full reading
]
Comments: 1
Discord News/Update Test
Thu Dec 08, 2016 1:35 am by Adrian
Comments: 0
5>
Page 3 of 6 •
1, 2, 3, 4, 5, 6
Character name: Noire Corvus

Age: 20

Race: Zifia - Okiri and Heijiki

Appearance: Noire, being half Okiri and Heijiki, possesses both appearances of the races that flow through her blood. It should be noted that she is more dominantly Heijiki. Her ears are normal sized and pointed, but are much more dull. While she could easily hide them, she chooses not to due to personal reasons. Instead she keeps her hair short and leaves the left side a bit longer than the right side of her hair. Generally it's not very well kept and tends to be messy. Her eyes are also more narrow, not just in shape but as an iris also. Around her pupil her eyes are a dark, bloody red. In terms of skin tone she's very pale and tends to burn rather than tan. Other appearance notes is her height of five feet seven inches, and her underweight body mass thanks to the poor living conditions.

>LINK<

Primary ability 1 (witchcraft/warrior): Warrior
Primary ability 2 (thief/explorer): Explorer

Secondary ability for 1: Archer
- While Noire would have loved nothing more in the world than to learn Witchcraft, it just simply wasn't a choice in her living condition. Magic would have taken up too much of her parents time to even begin to teach her the ways. And while she could read, just using books in order to gain only a minimum amount of knowledge led her to being unable to learn. So instead, her parents one day bought her a bow. It was a simple, wooden bow, but enough to get her the practice she needed.
Secondary ability for 2: Gold Digger
The poor half-breed was never a rich one. Anyone of her exiled status really didn't have much to their name, let alone any care from the rest of the world. And thus, when it came time for her to leave the roost, she decided to try and make as much money as she possibly can. While being an Archer allows her to have good hunting, she skins and sells the fur and meat of various animals to all sorts of markets; legal and illegal. She's extremely good at bargaining and coming up with prices.

Personality: Noire is, to say the least, a woman built on the experiences of her childhood. While many people are racist towards her kind, she doesn't have an issue returning the rudeness back. Zifia and those who have been exiled are really the only ones who she has any sort of form of respect for, and mostly everyone else she has a less-than-positive outlook on until proven others. And while it would be easy to hide her status and go as a Heijiki, she feels it's almost like giving the rest of the world what they want: for them be ashamed for who they are. She has a distinct dislike for the royal family also, as they're the ones who regulate their lands. Noire is also big on when people throw away things they can use; such as not making good use of food and throwing away extras, tossing out things that could be handed down to others, etc. etc. If Noire sees this, she has no problem calling it out and making a fuss about it. She also may come off as completely stone cold.

Noire isn't all bad, though. Most of her negatives strive from the cold personality she built for herself to protect her own being while living in Fortaare. She's a great bargainer and has a knack for convincing people to buy her wares, get good prices, or overall sell just about anything sellable. She tends to be sarcastic at time too, joking and being blunt with even those she holds a respect for. Her sense of humor is one that needs to be adjusted to. And usually it's not just her being a douche. And to those she feels dedicated

Biography: Noire Corvus was born exiled. From the moment her parents made the decision that they would throw away their current lives in order to live happily together, Noire was destined to be one of the taboos of this world. She has never particularly hated her parents for falling in love with one another; it wasn't as if they had abandoned her the minute she was born either. They were exceptionally compassionate and understanding towards her. While the world would look at her as half-breed trash her parents would look at her as their treasure. Anytime they had saved enough to treat their little girl to something--anything--special, they would. They broke their backs in order to supply the child they loved so dearly. And above all Noire could not find it in herself to come to hate her parents.

What Noire did hate was the many downfalls that came with being exiled. The first was the living conditions. Mostly everyone was poor, those who weren't would surely end up broke after some time. When the world looked down upon you like the filth littering the streets for breaking the sacred code you can expect there would be little work--good work--available. And when her family came with essentially nothing due to her parents families seeing them as traitors to their family name, money was usually tight. Meat was a delicacy, medicine was only bought during the most extreme of cases, and clothes were hand crafted to save money. From this she learned to ration as much as she could, save whatever could be saved and be very precise with how much you got when you had the ability to buy it. Sometimes, though, she would find herself stuffing herself too much when they had more than what they could averagely afford.

Noire many times asked her parents to let her find work too, in order to help bring in some money, but they insisted she stayed home and studied. When it came to school she was left with whatever books her parents brought along with them. They taught her how to read, write, speak, and educated her the best they possibly could on all subjects. Noire's parents did the best they could for what little resources they had, and you could bet she wasn't a scholar by the time there was no more they could really teach her.

One thing they didn't have to teach her though, was her natural talent for bargaining. While it was difficult in Fortaare, there was enough times where Noire found herself being able to sell things for decent prices and bargain with the shop owners for a better and "more reasonable" price as she liked to call it. Her parents picked up on this, and didn't say anything about it. She continued to do this for the rest of her life, and found herself to be a decent trader.

Prejudice was also something that affected her childhood. When living in an area inhabited by half-breeds like herself it wasn't really common for slangs to be thrown around. Generally because everyone was in the same situation more people had a sort of understanding for one another. Especially Zifia. But anyone who was watching over them: guards, patrols, even people they worked for, were not generally nice to them. Slurs were common, often times "mutt" or "half-breed" were thrown around towards them. Usually Noire ignored them and treated them as if it was a complimentary title. But as she grew older the slurs grew on her and she found herself despising being called it. She found she was also treated very differently. She grew up believing and convinced even that she didn't belong, that no one wanted her, that if she needed help there would be none of her kind. And for the most part it probably was. And that hurt her a lot. It made her much colder than her parents hoped she'd be.

*TB updated when the other characters are figured out -NightOwl/Athena Lionheart*

Land in which your character lives: Fortaare (currently traveling)

Family?:
- Father, alive - Erebus Corvus
- Mother, alive - Susklahava Corvus

Other:
- Because she's a cross-breed, she is born infertile and has no ability to produce any sort of children.
Character name:
Vulmar Yesmaer
Age:
46
Race:
Okiri
Appearance:
He has long natural white hair that he holds back with a blue ribbon, and deep blue eyes. However, his most defining features are his long elf ears that can be easily seen even from a distance.
Spoiler:
Primary ability 1 (witchcraft/warrior):
Warrior
Primary ability 2 (thief/explorer):
Explorer
Secondary ability for 1:
Swordsman
Secondary ability for 2:
Gold Digger
Personality:
Vulmar is a rather serious individual. He takes his task as a knight to heart and does his best to live by the code, being just in a very unjust world, even though it's easier said than done at times. He is also very determined. When he sets his sight toward a goal or a task, he does everything in his power to accomplish it. He also holds onto a great deal of pride over his accomplishments, mainly the fact that he's a member of the Household Guard despite his race and his lack of affinity for magic.
Vulmar is well aware of where he stands with the royal children, but it won't stop him from advising them when the situation calls for it, often telling them things they don't want to hear because he knows while they might not like it, they need to hear it. But he's always careful to not cross the line. While he may not like their father, he cares about them deeply due to the fact that he's been watching over them since they were toddlers and is willing to give up his life for theirs if need be.
Biography:
Vulmar was born in Kuoppa Village to two loving parents who had 3 more children after him. His family was never rich, though they were never poor either. However, with family of 4 children, there were times when being able to feed 6 mouth's was difficult. His parents never told them, but he knew there were days when his parents wouldn't eat just to make sure he and his siblings would have something to eat. So, Vulmar searched for random small jobs around the village from the young age of 11 and began working on a plan.
Over the next few years, he finally had the needed amount of money when he was 15. He made his way over to the Forevigor's office location in his village and began the process of gaining a passport. After he completed the extremely tiring process, and gave the local noble family a handsome donation, he was allowed one. A few weeks later, he told his family goodbye and ventured to Foolshold to enroll in the royal knighthood. The Knights weren't happy about having to allow him in, but as there were no laws against it, Vulmar became a knight.
Why would an Okiri want to become a Knight? Simple. Money.
He knew the royal knights were paid very well, more than anything he could hope to get if he stayed back in his home village, and sent most of the money he earned back to his family. Vulmar knew it wasn't going to be easy, but he didn't realize the sheer number of obstacles in his way that he would have to fight through on a daily basis. Even still, he worked hard every day to earn the title of a proper Knight. He became skilled at using the sword, was one of the best even, yet, much to his annoyance, it still took him 15 years to slowly rise in the ranks and finally be given the title he deserved.
When he was 30 he became a member of the Household Knights, the elite Knights who guarded the King and the royal family. Despite this, he greatly disliked the King and never felt any pride in serving him, but he knew better than to ever voice this thought of his out loud. However, over the past 16 years that he's been guarding the royal family and watching the children grow older, he's come to care about them (even though he was sometimes disappointed with their activities), which is something he never expected to happen.
When the wizard turned the King to iron and forced the mission onto the royal children, Vulmar followed them on their journey, vowing to protect the royal heirs. If he didn't do it, who would?
Land in which your character lives:
Foolshold (currently), Kuoppa Village (formerly)
Family?:
-Parents (died of old age)
-Two younger brothers
-One younger sister
-Nieces and nephews
Other:
_________________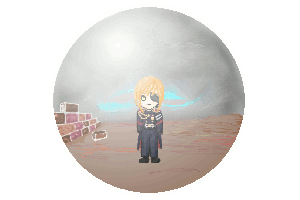 Thank you so much Athena! You're amazing!!

Forum Rules..

• •

..Anaphora: Entropy..

• •

..

Anaphora Wiki
Spoiler:

NightOwl

Retired Staff





Join date

: 2013-05-09


Posts

: 1102


Age

: 24


Location

: Coding hell



All accepted!
NEW NOTE: Canonically, Zifia children are infertile (unable to have children). Genetically, it would be too complicated to combine 4+ complex races.
The RPG should be up shortly!

Hime

Moderator





Join date

: 2013-05-19


Posts

: 9024


Age

: 21


Location

: N'al Ren



Okay before we continue - is the new note a "going forward" kind of rule or an "I know I didn't say it before but it applies across the board" kind of rule?

Lady Senbonzakura

Influential Creator





Join date

: 2014-05-03


Posts

: 6876


Age

: 21


Location

: shipping hell



Going forward; your character is perfectly valid, I don't want you to redo/change them bc I failed to give the information sooner!

Hime

Moderator





Join date

: 2013-05-19


Posts

: 9024


Age

: 21


Location

: N'al Ren




Lady Senbonzakura

Influential Creator





Join date

: 2014-05-03


Posts

: 6876


Age

: 21


Location

: shipping hell



Character name
: Alric Aldaine
Age
: 19
Race
: Heijinki
Appearance
: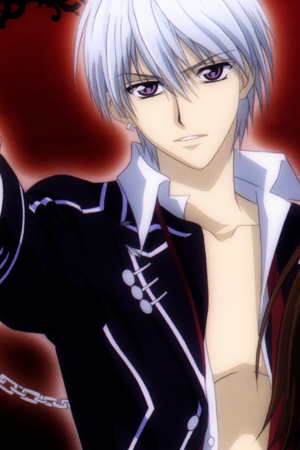 Height: 5'11
Primary ability 1
: Witchcraft
Primary ability 2
: Thief
Secondary ability for 1
: Abjuration. While he does indeed know a degree of dark magic and necromancy, abjuration is actually his primary magic. He was unable to save his mother from dying of an illness, and Alric has since took up abjuration because he swore that he would never be unable to save a loved one again.
Secondary ability for 2
: Bandit. While Karra's a scoundrel and enjoys making chaos, Alric's mainly in it because it keeps him close to Karra.
Personality
: When you first see Alric, you'll probably see someone just as bad as Karra -- someone just as cruel, conniving, and merciless. And he certainly can be all three of those things. But while Karra is fire, Alric is water. Karra is the hurricane; Alric is the calm in the eye of it. He's more logical than her, and while she has great ideas, he's the one to rationalize them through and make them happen.
Another thing of note is that his relationship with Karra is more difficult than it seems to most people, even to Karra herself. While he'll still steal and cheat and kill with Karra, he's more . . . reluctant about it. Karra's methods are becoming darker and darker with each day, and he fears that she's just playing into stereotypes about Heijinki, and just giving the general populace more reason to be distrustful of their kind. He initially agreed to Karra's plan to make Albirions' lives suck because he thought it would ultimately help her channel her grief, but now it's obvious that it's just advancing her hatred. But the one thing he fears more than seeing Karra completely lose herself is losing his bond with her, and Alric doesn't know how to stop her without severing that bond forever.
Biography
: For the sake of time, I'm going to redirect you to Karra's form for this.
Land in which your character lives
: Foolshold.
Family?
: Lilla Aldaine (mother, deceased), Ardon Aldaine (father, ???), Karra Aldaine (younger sister, alive)
Other
:
-Face claim is Zero Kiryu.
-Karra has asked Alric on several occasions to teach her dark magic. To this day, Alric has refused to do so.
-Unlike Karra, Alric has a few very vague memories of his father. While he doesn't remember too much, one of the things he does remember is that they weren't pleasant.
_________________
"I'll tell you where the real road lies: between your ears, behind your eyes. That is the path to paradise, and likewise the road to ruin."
Infinity's Row: Interlude l Anaphora: Pariah l Infinity's Row: Uncontrollable l Anaphora: Vengeance]
Currently Reading: The Traitor Baru Cormorant by Seth Dickinson
Currently Watching: Titans

Hime

Moderator





Join date

: 2013-05-19


Posts

: 9024


Age

: 21


Location

: N'al Ren



Character name:
Raemin Naroni
Age:
23
Race:
Heijiki
Appearance:
Spoiler:
Primary ability 1 (witchcraft/warrior):
Warrior
Primary ability 2 (thief/explorer):
Explorer
Secondary ability for 1:
Axe Wielder
Secondary ability for 2:
Blacksmith
Personality:
Raemin is quite stoic, keeping his emotions internalized and rarely showing much forms of emotions be it positive or negative. Every facet of Raemin's life (more below) has forced him to lock away his emotions, to appear strong and fearless, and to not be rattled. His job prior to joining the noble family was solitary, keeping him isolated from most and when he joined their ranks, he still had to be careful to keep his emotions in check. This has resulted in him coming off as cold and hard to those who do not know him. Raemin is very apprehensive when engaging with others, especially on deep subjects and will almost always keep from sharing his true feelings on a subject.
Due to his past, Raemin is extremely guarded and always suspects betrayl, making it very hard for him to trust fully. He has built up many walls around himself in order to not get hurt again so it is difficult for him to tear these down. Also due to his past, Raemin is constantly looking for ways to get stronger and improve himself, making him extremely hardworking and motivated. Raemin is fiercely loyal and trustworthy; he will defend those he deems worthy at all costs and stand by his allies until the bitter end. Raemin is also very brave and relatively fearless, willing to take on any challenge. He is kind and caring, though his way of showing it is not necessarily typical. He is also not afraid to do some less than noble things in order to protect those he deems worthy or to complete his goal.
Biography:
Born as an only child to a blacksmith and a martial art instructor, Raemin grew up with a perfectly happy childhood. His parents were loving and compassionate towards him and raised him with a strong sense of self and a righteous set of morals. Raemin also learned trades from his parents at a very early age. His mother spent days with him in the forge, teaching him the workings of shaping weapons and armory, showing him the tricks of the trade. When he wasn't learning from his mother, he was with his father, spending the days learning combat and fighting. School was not a particularly important aspect of his upbringing, though he did learn to read and write in addition to some basic mathematics. All in all, Raemin's life was as good as he could ask for.
Then, everything changed
when the fire nation attacked
when Raemin was around 11. Raemin was with his mother in the forges, like a standard day in his life. A large commotion and screaming drew them out of the forges to see a sight like no other. A large raid of Laifs had entered their village and were undergoing a rampage of slaughter throughout. People were being viciously murdered or tied up as far as they could see. They managed to make it back to their house where Raemin's father was already preparing to flee. Just as they were about to leave, their door broke down and two Albirians entered. Raemin's father charged in an attempt to defeat them, but was instantly stabbed through the heart, dying on impact. They turned to his mother as she begged for their lives to be spared. Raemin could do nothing but watch as her throat was slit and head sliced clean off her body, dangling in the hands of the Albirian who killed her. They then turned to Raemin, tied him up, and began beating him senseless until he passed unconscious.
When Raemin awoke, he was chained with other children from his village. Thus began a long three years of Raemin's life in which he was beat daily by the people who captured him, forced to do whatever they desired. Barely being fed or clothed, he would work tirelessly all day and getting chained up every night. Upon learning he could forge weapons, they sent him to work building and repairing their weapons and armor, tiring work for a child so young. The beatings were relentless and merciless, going just far enough so that he could continue to work. Raemin kept at it, waiting for the perfect opportunity to escape. He found it one night when the group had returned from a successful raiding of another village and drinking to celebrate. He was fortunately left unchained and, upon slaughtering the guard in charge of him, fled for his life. He ran for days, only stopping for the shortest of rests. He would attempt to stay in villages along his journey but would always be turned down due to his race. It wasn't until he wound up in Fortaare that he was allowed refuge.
Raemin quickly found the resident blacksmith and requested an apprenticeship. The Kianhi-Heijiki halfling resisted at first due to his young age but Raemin eventually wore him down with his skill and strength. He trained under the blacksmith for two years, learning more knowledge and gaining even more skill in this area. The blacksmith was also a proficient weapon user and as the two grew close, taught Raemin how to utilize a battleax effectively in battle. Raemin cherished the time he spent with the blacksmith, finally feeling as if he had a place he belonged and someone he could trust.
Only things once again took a turn for the worse when Raemin was 16 and Albirians stormed into the forge. Noticing his Heijiki heritage, they captured him immediately. He called out to the blacksmith to help him, but he turned his back. As Raemin found out, the blacksmith had contacted an underground network and they paid him an immense sum of money to turn Raemin over to them, which the blacksmith greedily accepted. Betrayed and heartbroken, Raemin was once again held captive and put up on what could only be described as a black market human trafficking organization where other races would bid on individuals (mostly Heijiki) in an attempt to acquire them as slaves. When he was put up for bid, the bidding was intense. Due to his age, stature, and skillset, he was viewed as a great buy for many in the crowd. Raemin was eventually bought by an important looking individual, who happened to be a Heijiki himself.
Along his travels with this man, Raemin learned that this Heijiki was of the Mahon family, a noble family of Heijiki. They had purchased Raemin in order to keep him safe from harm and to offer him a job in their kingdom. Raemin was immediately suspicious and apprehensive, but traveled with the man regardless. Upon reaching the kingdom, Mahon offered him a job working as a royal blacksmith, which Raemin accepted seeing as how there was no evidence to this point that Mahon was deceiving him. So Raemin worked as a blacksmith once again, forging weapons for himself in the downtime. Raemin created an exquisite battleaxe to spite his former mentor.
When the noble lord Mahon visited his shop and saw his skill with weaponry, he offered Raemin a new job. It was unusual given Raemin's young age of 20, but he offered Raemin the task of becoming a bodyguard for his daughter, Lady Iliyana Mahon. Raemin denied the offer and continued his work. The lord came back many times and continued to ask so Raemin, more out of annoyance than anything, accepted.
Raemin has guarded Lady Iliyana since then, though the two often did not engage much. When Heijiki began to be exiled to Aramni Desert by order of the Albirian kingdom. When Lady Iliyana decided to go with them, Raemin followed out of a sense of duty. Since they have been exiled, Raemin has taken his job even more seriously and has become closer to Lady Iliyana to keep her safe from those who threaten to hurt her.
Land in which your character lives:
Armani Desert
Family?:
Verino Naroni (father; deceased) Alani Naroni (mother; deceased)
Other:
He wields a large battleaxe that is strapped to his back as well as a large sword that is connected to a chain that he keeps wrapped around his wrist and forearm (in pic).
Last edited by boyhoy on Sun Feb 19, 2017 1:28 pm; edited 1 time in total
_________________
I may fall
But not like this: it won't be by your hand.
Realizing a year late I haven't given credit to Lady Sen for the amazing avi! <3

boyhoy

Administrator





Join date

: 2013-05-09


Posts

: 13648


Age

: 25


Location

: Beacon Academy



Character name: Aurelia Eos
Age: 20
Race: Noria
Appearance:
Spoiler:

Ignore the helmet thing.
Primary ability 1 (witchcraft/warrior): Mage
Primary ability 2 (thief/explorer): Explorer
Secondary ability for 1: Elementalist
Secondary ability for 2: Adventurist
Personality: It'll work itself out in game tbh because right now it's [CLASSIFIED]
Biography: [CLASSIFIED]
Land in which your character lives: She's from Fallskirk but she may or may not be there right now. That information is [CLASSIFIED]. Whether or not she is actually even from Fallskirk is also [CLASSIFIED]
Family?: [CLASSIFIED]
Other: Her skin tone is much darker blue than the average Noria. [CLASSIFIED]
Character name: Ian
Age: 21
Race: Laif
Appearance:
Spoiler:
Primary ability 1 (witchcraft/warrior): Warrior
Primary ability 2 (thief/explorer): Thief
Secondary ability for 1: Swordsman
Secondary ability for 2: Rogue
Personality: He's p awesome tbh
Biography: Was born with an abnormal hair color and as a very small, weak child. His mother tried to care for him by herself after even Ian's father abandoned them, but when he turned 1 the tribe decided to cast him out. His mother, with no recourse left, took him with her. They travelled around together, surviving by scavenging for food. His mother taught him to hunt and fight to defend himself as he grew older, and so things went until he was 17. They were traveling through a city when some men tried to intimidate them into leaving. When Ian stood his ground even at his mother's insistence that they would leave, the men got into a fight with them. There were about 7 or 8 of them, and while Ian could handle half of them, his mother was a bit older and had caught a sickness, allowing her to be captured and forcing him to stop. They took her away before beating him almost to death. He has no idea if his mother is even still alive or where she would be if she is, but he will search for her until he finds the truth.
Land in which your character lives: He travels around.
Family?: Mother (Status unknown), father (Status unknown)
Other: He's lit
_________________

Ace

Influential Creator





Join date

: 2013-09-04


Posts

: 6420


Age

: 23


Location

: Made in Japan



Page 3 of 6 •
1, 2, 3, 4, 5, 6
---
Permissions in this forum:
You
cannot
reply to topics in this forum