Creative Commons
Original Creativity Center works are licensed under a
Creative Commons Attribution 4.0 International License
, unless stated by the owner. Permission to distribute commercially must come directly from the artist/writer.
Some individual works (RPGs, stories, artwork) may have their own licenses, so be sure to pay attention and heed those as well. The above purely exists as an umbrella license.
July 2020
| Sun | Mon | Tue | Wed | Thu | Fri | Sat |
| --- | --- | --- | --- | --- | --- | --- |
| | | | 1 | 2 | 3 | 4 |
| 5 | 6 | 7 | 8 | 9 | 10 | 11 |
| 12 | 13 | 14 | 15 | 16 | 17 | 18 |
| 19 | 20 | 21 | 22 | 23 | 24 | 25 |
| 26 | 27 | 28 | 29 | 30 | 31 | |
Calendar
End of Year News (December 2017)
Thu Dec 28, 2017 3:57 am by Adrian
(It's been one year since I made a news thread, oops)
Merry Christmas/Festivus/whatever holiday you do or do not celebrate!
2017 was a pretty busy year IRL for most of us - according to forum statistics, our busiest month was in June with 1671 total posts, meaning our post rate has been a little …
[
Full reading
]
Comments: 0
Forum Bug
Wed Dec 28, 2016 3:18 am by Adrian
Hi all,
We're aware of a peculiar forum glitch that's causing some subforums to be locked.
Due to the lateness at this time, it might be a while before the glitch can be remedied, because despite my best efforts and as far as I can tell, everything seems to be working fine admin-side. It may have …
[
Full reading
]
Comments: 1
Discord News/Update Test
Thu Dec 08, 2016 1:35 am by Adrian
Comments: 0
5>
Page 5 of 8 •
1, 2, 3, 4, 5, 6, 7, 8
Tam Lin:

Full Name:

Nepheriel

Age:

513

DOB:

May 29th, 6716

Gender:

Male

Orientation:

Are you fuckable?  No?  Nepheriel would like you to be.

Race:

Elysian

Virtue/Vice:

Pride, masquerading as his Virtue before, Faith

Personality:

 He's done heroic things because he wanted to be remembered as a hero, not because he wanted to help people or because he didn't want bad things to happen.  The ultimate evil in his eyes is having the power to act, and not acting. You don't have to do the right thing, necessarily, but do SOMETHING. Feel SOMETHING.  Nepheriel only sees events in light of how they affect him, and he prefers the spotlight on him as much as possible, both for sake of awareness and for the attention.

Personality Type:

3w4 7w6 1w9 // SX/sp

Strengths:

He never gives up on his perceptions, be they of himself, other people, or events; he keeps a vice grip on his beliefs.  Hard-working, stubborn, long-lasting.  The man runs on fervor alone, and should desire hold him fast, he could take a sword through the chest without so much as blinking.

Weaknesses:

He.  Well.  I don't know that I could explain it to you.  You'll have to see.

Appearance:

Spoiler:

Bio:

Nepheriel cannot complain of a foul upbringing, of malignant parents and siblings, of abuse or maltreatment or neglect.  For as long as he has lived, his life has always folded his way.  As a child, he had been pleased--smug, even--to greet Elodi and present himself, new name and new ambitions.  Elodi had been displeased with his attitude, but that was a minor setback, Nepheriel was always getting better.  And he did.  He went to a military academy, he healed Elysians and slaughtered Sheolfolk for the sake of God Almighty, Blessed Be Their Name, he warred and bled and thrived and lived and nearly died--but that was everyone's story.

A battle took his wings.  When discharge finally let him bleed away from war, he returned home, weeping of ambush and torture and the snapping of his bones, and in the comfort of a lover's arms he spent weeks waiting for the wound to seal across his shoulders.  He was left a pretty man with a heavy heart, and heavier sins, and desperate ambitions.  

The sky fell and took with it his people's god.  The people of the hills scrambled like ants before the sun, skittering to and fro with no direction and no peace.  It's a madness he does not take part in.  If Elodi had abandoned the Elysians, their allegiance was forfeit.  Without spiritual guidance, hedonism is the only law that matters.

Allegiance:

Himself.

Notable Relationships:



Idriel, current boyfriend.  Boyfriend kinda.  They've been on and off for three years, as Idriel never seems to have time for him.  As you can imagine, this irritates Nepheriel to no end.  He keeps a small number of side shows to fill the gaps, but it's irritating that Idriel can find more interest in a map than in him.  


Weapon of Choice:

His words.

Fun Facts:



His FC is Matteo Martari.

Nepheriel's Spotify playlist.

A dapper asshole bitch, according to the Cube of Character Creation.

Hates Homini because they're related to Ahriman.

Michael in the Bathroom:

Full Name:

Matthew George Hollis

Age:

17

DOB:

April 24th, 7203

Gender:

Male

Orientation:

Homoromo Asexual

Race:

Homini

Virtue/Vice:

None, but his Bonded follows Diligence

Personality:

Matthew is of a nervous disposition, prone to anxiety of the social type. His stutter embarrasses him, which only furthers his anxiety, which only furthers his silence.  He rarely speaks to anyone that isn't Faidael or his family.  As a child he suffered selective mutism and has

mostly

gotten over it though getting so anxious he can't talk isn't unusual for Matthew.

Gentle and soft-hearted, Matthew is pacifistic and dislikes conflict, argument, and fighting. He's been taught to disregard and shore up his sympathetic tendencies in order to be a better Bonded partner to some high-ranking Elysian, and so presents as being somber, serious, and silent. He's studious and hard-working, ready to take orders and do whatever is needed to make people around him happy.  

There's a quiet level of grief to him as he's lost many siblings, cousins, aunts, and uncles to the slaughter that can be Bonding, and while he's been taught that this is right--just a part of the process that'll bring the Elysians to victory--he's still bitter and unhappy about how much pain is dealt to the Homini. With this, he's reluctant to see other people in pain or suffering, as he's seen enough in his time that he's unwilling for others to experience it. Brutality to Homini is something he finds nauseating.

Personality Type:

ISFP // 6w5 9w1 4w5

Strengths:

While he doesn't believe so, Matthew can be quite insightful in ways of values and relationships and knows how to pick out what's important to a person. Uncompromising in his beliefs, he makes firm attachments and loyalties and will not betray. He's got strong spatial awareness and is physically rigorous and attentive.

Weaknesses:

Ditsy.  Dreamy and easy distracted.  Persistently insecure and plagued by internal drama. PTSD and depression, sleeps restlessly and has frequent nightmares.  One of those people that you assess and realize that as far as potential goes ... not so much.

Appearance:

Spoiler:

Freckles like a ripe banana, boys!  5'11"ish.  Lanky tall boy.

Bio:

Raised to be the Bonded partner to some high-ranking Elysian, Matthew is well schooled in Elysian rules and theology, and he takes his job very seriously. His older siblings were raised in similar manners and have gone on to be the Bonded partners of various Elysians, often dying in the process. It's a family heritage amongst the Hollis family to be Bonded to the Elysians, and it's considered a familial calling.  Many long generations of Hollises have gone on to live and bleed for the Elysian cause.

Keeping to his studies was his primary duty, keeping the family happy and finding chances to run away for some alone time was secondary and optional. Like the rest of his peers, it was emphasized from a very young age that in the Elysian's holy war, they were to be their helpers, supporters, and guardians. Elodi had not blessed them with the mighty gifts he gave his true children, but the Elysians had found use in them so they were to do everything in their power to further goodness and Virtue.

Matthew always knew he would be Bonded, but when Faidael, the bodyguard to one of Justice's Archangels, appeared in search of a Homini to Bond with, he never expected he'd be Bonded to someone so lowly. It's been less than a year since their Bond began, and the drama that's occurred post-Sundering has been very taxing for Matthew.  He didn't know what to expect, but Elysians not knowing what to do (or being so useless) was not part of his expectations.

Allegiance: Faidael and Elodi. He feels personally invested in Faidael, and Elodi is someone he's been taught to worship and love from a young age, though he's never met him before and now post-Sundering, that allegiance has dimmed.

Allegiance:

Faidael and Elodi. He feels personally invested in Faidael and her wellbeing, and Elodi is someone he's been taught to worship and love from a young age, though he's never met him before and now post-Sundering, that allegiance has dimmed.

Notable Relationships:



George Hollis [Father] -- Worn out but patriotic, Mr. Hollis was always there to emphasize the importance of loyalty and dedication to the Elysians. Bonding was the family tragedy that he took as a personal project, and ensured he had several children to carry on the Hollis legacy. Supportive, chipper, and even-tempered, George was the classic, clap-on-the-back, "Way to go, champ," kind of dad while at the same time being incredibly sad about how much Bonding has cost his family. At this juncture, he is still alive, Bonded to one of the local Elysian authorities.

Æsa Hollis [Mother] -- More bitter than her husband, Æsa has pushed out child after child only to watch them be killed off in the Elysian's wars. She's the permanently grieving mother, sarcastic and ill-tempered, almost possessively protective of her remaining family members. Her youngest is Matthew and she's very unwilling to let him die too. She gave Faidael a strong talking to shortly after they Bonded, which was considered very subordinate but was more or less waved off because some consider her mad with grief. She was not ever Bonded but was instead left to bear children and raise a family instead.

Georgia Hollis [Older sister] -- Deceased. Georgia was Bonded to a follower of Justice and died some years before the Sundering in a skirmish between the Elysians and the Sheolfolk. She had her father's lazy, grieving grin and was fond of giving her siblings pep talks and snuggles when they were sad, which was often.

Jim Hollis [Older brother] -- Deceased. Jim was a very serious individual with a somber, often immovable disposition. He was Bonded to a Patience follower, but died within a year. He was the first of the family to die.

Travis Hollis [Older brother] -- Still alive by some strange twist of fate, Travis is Bonded to a follower of Faith. He used to be the family clown, constantly cracking jokes and pulling pranks, but now he is noticeably strained and upset. His Bonded partner has become a strong source of mental solidarity, since it appears Travis has none of his own.

Conner Hollis [Older brother] -- Deceased. Conner was also bonded to a follower of Faith, but died in the Sundering. He was somewhat subdued as a child, something that never quite went away but turned into grief as he aged. Conner and Æsa were very close, often confiding in each other and acting as sources of comfort. Conner's Bonded partner often visited their home to try and heal their mother's broken heart, with minimal success.

Ada Hollis [Older sister] -- Deceased. Ada's bright and cheery love of people led her to be Bonded with an Archangel of Charity, but she died with her partner when the Sundering happened and Elysium fell. The combined distress, terror, and pain of all the Elysians was too much for her and with her partner she died of an aneurysm.

Beau Hollis [Older brother] -- Deceased. Several years after living a relatively peaceful life Bonded with a follower of Diligence, a Sheolfolk plot went a little too well and after several hours of painstakingly trying to preserve his partner with their shared Bond, Beau was discovered and killed, his partner dying a few minutes after.

Noah Hollis [Older brother] -- Deceased. Bonded to another follower of Charity, when Elysium fell he was crushed in the debris. Anxious but good-hearted, Noah was always trying to be as helpful and kind to others as possible.

Lais Hollis [Younger sister] -- Alive. A few years younger than Matthew, Lais is still being groomed for Bonding, and is simultaneously eager and terrified of being taken on as someone's partner. She's just as anxious as he, if not more.

Jack Hollis [Younger brother] -- Alive. Eight years old, their mother has made a point of emphasizing to all that Jack is going to be the last Hollis child coming out of her womb, and under no circumstance is he going to be allowed to Bond. As she puts it, "I need at least one of my children alive."

Faidael [Bonded] Initially unsure and uncomfortable with her because she was so beneath his family's expectations, Matthew has now learned to regard her as an inspiration and something of an older sister figure. He believes he has a lot to learn from her and her automatic confidence and surety is something he envies. Their Bond he takes very seriously and is very dedicated to her and her well-being. While he doesn't understand her attachment to Elodi or her old charge, Asutiel, he intends to be helpful in any way he can.  Her utterly useless bisexual behavior baffles and shames him.


Weapon of Choice:

A pair of brass knuckles as a basic safeguard, but he's been schooled in sword, shield, and flintlock pistols, which he doesn't like as much.

Fun Facts:



Matthew loves cats, swimming, and drawing.

Yep, 7th of 10 kids and of those 10 kids, only 4 are alive and 1 is insane.  

Matthew's Spotify playlist.

Bloodoath:

Full Name:

Bronwen Ifanmerch

Age:

113

Gender:

Female

Orientation:

Lesb. Les. Lesbaaaa. LEbs. GRILS. GIRSL.

GIRLS.Race:

Elysian

Virtue/Vice:

Justice

Personality:

Bronwen is a catalyst for change, big or small; unlike her peers, who understand restraint, Bronwen's never touched the stuff. She's lives only in the moment and thinks little of past or future, preferring to shift boulders one pebble at a time. This enthusiasm is best lent to hands-on projects, as most other stuff fails to hold her attention. A rocket-booster quaking for launch. Erratic, irritable, and volatile, easy to offend and quick to commit.

Appearance:

Spoiler:

5'3" and 135 lbs. of solid muscle.

Bio:

Bronwen comes from an eccentric military family, one into blood-oaths and sworn loyalties and indentured servanthood--but only if, ya know, you think the person is really cool or whatever. That was sorta the way of things: if you weren't grinding yourself to a pulp trying to prove yourself on the field, you were a bodyguard, or a secretary, or somebody's assistant. Being one of many assistants for the jumbled Archangels of Justice seemed a tenable existence until Bronwen found a reasonable patron. Sweet Elodi's Ass, did Bronwen think Imperiel was cool. It's probably best to call it an obsession. Since first spying her, Bronwen has dogged her hand and foot, searching for a way to be useful, a method into Imperiel's good graces. Imperiel's death was earth-shattering. Imperiel's return must have been Elodi-sent: Imperiel returned to lead the people of Elodi back to Justice, and Bronwen shall do anything to make that trek easier.

Allegiance:

Imperiel, the Justice sect, and the Elysians.

Weapon of Choice:

Stilettos.

Fun Facts:

Bronwen is loosely based on an old OC from 2013(?).

Last edited by Captain Whitehawk on Sat Mar 30, 2019 11:11 pm; edited 4 times in total
_________________
sᴇᴘᴀʀᴀᴛᴇᴅ ғʀᴏᴍ ᴛʜᴇ ɢᴏᴅs, ᴀʟʟ ᴏʀᴅᴇʀ ʜᴀs ʙᴇᴇɴ ʟᴏsᴛ.
ᴛʜᴇ sᴜɴᴅᴇʀɪɴɢ ɪs ᴏᴠᴇʀ, ᴛʜᴇ ᴡᴀʀ ʙᴇɢɪɴs.

Captain Whitehawk

Adept Creator





Join date

: 2016-12-04


Posts

: 528


Age

: 21


Location

: No stops on this bullet train



I accept myself and I accept Metatron, this ... oh boy. Spirit of Michael Bay, begone.
_________________
sᴇᴘᴀʀᴀᴛᴇᴅ ғʀᴏᴍ ᴛʜᴇ ɢᴏᴅs, ᴀʟʟ ᴏʀᴅᴇʀ ʜᴀs ʙᴇᴇɴ ʟᴏsᴛ.
ᴛʜᴇ sᴜɴᴅᴇʀɪɴɢ ɪs ᴏᴠᴇʀ, ᴛʜᴇ ᴡᴀʀ ʙᴇɢɪɴs.

Captain Whitehawk

Adept Creator





Join date

: 2016-12-04


Posts

: 528


Age

: 21


Location

: No stops on this bullet train



actually, my name's marina:

Full Name:

Odelle Galanis

Age:

31

DOB:

May 23rd

Gender:

F

Orientation:

Success

Race:

Homini-Elysian

Personality:

When on the stage or in the public eye, Odelle is coy, intelligent, and sweet. She's grand in language and expressive. When taken all together, she's formed a somewhat mysterious identity as the daughter of a fallen soldier and ward of a great leader, a beautiful, unmarried maiden, singing tales of the past. She's fascinated with concepts such as immortality, legacy, and tradition and a lot of her music reflects this, adding to the mystical persona.

Underneath that, though, is ambition. Lots of it. It's what fueled her musical career. She doesn't desire military might or political power, though; her drives come from much more personal and social motivations. While her persona isn't all fabrication, it isn't all truth, either. Odelle can be extremely cold, pretentious, and self-centered. Her loyalty is as assured as the advantage it gives her and she's shut herself off emotionally from others as much as possible. She deals with her emotions through her art, refusing to truly open up to anybody else.

Personality Type:

ESFJ 3w4 8w7 6w7 sx/so (aka THOT)

Strengths:

Odelle is capable of incredible feats of both art and deception. She's talented, confident, and beautiful. Most importantly, though, she is a hard worker , understands people, and has a lot of drive; all of the former traits would mean far less if she lacked in this.

Weaknesses:

Combat isn't a world she's familiar with outside of epic poems and grand language. She understands it just fine in concept and might even make for a passable strategist in a pinch, but she stands absolutely no chance of holding her own against even a poorly trained combatant. Her ego is massive, to say the least, and she's failed to develop a thick skin.

Appearance: Bio:

At the age of 10, Odelle had her father torn from her by war and was placed under the wardship of Artos Polemistis. This shattered her entire worldview and she spent the next few years piecing it all back together. As she went on the journey to come to terms with what had happened and her new life, she rediscovered music.

Her father had had her trained in music since youth, but now it became her outlet. She had quite a bit of natural talent in both vocal performance and guitar, which she honed obsessively in her adolescence. Her first complete composition was actually about her father, documenting his story and the battle of Adweano in hopes of preserving his memory; she would return to this piece and rewrite it several times throughout the years. As she reached adulthood, her musical career flourished within Spieti and the surrounding fiefs and she spent her twenties enjoying fame and an independent income. Eventually, this became so lucrative and rewarding for her that she left her family behind to travel the Homini world and spread her influence even farther.

She used to be somewhat close to her sister, but, due to her age, she always took on the oldest sibling type of role and never let herself be vulnerable to her. She was, however, who she would first go to with a new creation for her initial feedback. Recently, little Neri's been making quite the stir. A stir big enough to merit Odelle's personal attention.

Allegiance:

To number 1

Notable Relationships:

[Artos Polemistis] Nobody on the earth has more of Odelle's respect than Artos. She was unsatisfied being stuck under his authority at times throughout the years but was grateful for his generosity and protection.

[Nerieda Dorean] Odelle has a habit of looking down on the girl, which sometimes motivates her to act as a mentor and at others to be patronizing.

Weapon of Choice:

Charms and beauty. Any combat instruction given to her may as well have fallen on deaf ears, practically speaking.

Fun Facts:
how not to handle a breakup:

Name:

Faidael

Age:

348

DOB:

June 14th

Gender:

Feeeeeeemoid

Orientation:

Bi

Race:

Elysian

Virtue:

Diligence

Personality:

Faidael is confident in an almost unconscious way. The idea of being self-conscious and of being prideful both don't even seem to seriously register. She's not very talkative; she's very much a doer, not a thinker. That's in some part due to her training in bodyguarding. She's learned to invisible until she's needed and then she

has

to act, and act big. She's had to overcome any aversion to violence she may have once had and is very good at thinking in us-vs-them.

What she does struggle with is isolation and dealing with problems that aren't so straightforward to fix, especially in areas like morality and relationships. She's denied herself a lot socially, both consciously and unconsciously; consciously, she doesn't allow herself free time for merely being with friends and unconsciously, she's never been able to see anybody as an equal. To her, people are principles, people to protect, trainees, or her higher-ups to be obeyed. Her view of Diligence is rather simplistic, which holds her back in a lot of regards and makes her grasp on it less firm, no matter how hard she holds on. She does not want to have to deal with subjective things but greatly desires logical consistency within herself.

Personality Type:

ENTJ

Strengths:

Faidael has the ability to deny her opponents all visibility, navigate perfectly at all times, and create fire. Furthermore, she's an excellent fighter and radiates that to her allies. Her willpower and commitment are top-notch.

Weaknesses:

For her strength, she's no Archangel. She holds little sway in her ranks and her sect is hardly revered to begin with. She struggles with doubts and a lot of internal conflicts after losing Abigael, the Sundering, and Asutiel's abandonment, to the point of calling her Virtue into question.

Appearance:

Faidael generally wears a thick padded jacket, even when it's warm, to accumulate as much body heat as possible and serve as rudimentary armor.

Bio:

Raised by two Diligence followers, Faidael's path became obvious from a young age. She didn't resent it in the least, taking to her Virtue and training quite well. From a young age, she knew her calling was to protect and thus was trained in combat and specifically bodyguarding tactics. To this day, she's never been in actual combat against the Sheolfolk and was instead assigned to bodyguard low-risk principles, thus remaining Unbonded to leave more Homini for front-liners and Archangels. Before the Sundering, she came pretty close to reaching Adept status but afterward has landed squarely in the Journeyman category.

Faidael's most prominent role in Elysian society thus far has been as one of Asutiel's bodyguards. She was given the assignment after the Sundering, which was a large part of why she was Bonded to Matthew. Asutiel was certainly a strange assignment, especially as the Archangel went farther along the path to her eventual betrayal. Faidael watched the girl, who she greatly respected, start to change her mind on things the Diligence follower had never heard questioned. When it finally happened, Faidael was left with a lot of questions and some very deep doubts. Now, she waits for reassignment and spends a lot of her time training with Matthew.

Allegiance:

Elysium

Notable Relationships:

[Abigael] Ex-girlfriend. They broke up before the Sundering and Faidael's still desperately in love.

[Matthew Hollis] Her Bonded partner. She views him in a positive light, but has noted his anxiety a few times and doesn't think he's quite ready to handle things on his own. This stems, in part, from not quite understanding the Homini. 17 is so insanely young to her that she has a hard time viewing him as something other than a child, another principle to protect. She cares about him deeply and would likely risk her own life to protect him, even if she was Unbonded, but still has a long way to go to view him as a true partner.

[Asutiel] As her former bodyguard, Faidael had the chance to know Asutiel fairly well and the Archangel's near treachery left her thinking. A lot.

Weapon of Choice:

Faidael keeps six knives, brass knuckles, and her wits on her person at all times. She's capable of using a variety of weapons besides, including her favorite, the bow.

Fun Facts:

Fun facts are not of strategic importance in guarding the mark.
NPC for now, but here's her form.
be nice do crimes:

Full Name:

Abigael

Age:

503

DOB:

June 10th

Gender:

Gorl

Orientation:

Gayyyyyyy

Race:

Elysian

Virtue/Vice:

Charity

Personality:

Driven by strong core values and an idealistic vision of the world, Abigael makes for a wonderful friend. While she's not exactly a productive powerhouse, she's dependable, kind, and does her best to empower others to be the best they can be. She has an almost ethereal quality to her like she's floating slightly though life, seeing the world in watercolor and not wanting to smudge it. Conflict makes her uncomfortable, but she has a temper waiting to be unleashed when things cross her line.

Personality Type:

INFP [Ne] 9w1 6w5 3w4 so/sp

Strengths:

She's adorable. People generally want to keep her alive so she can keep being adorable. Beyond this, she's no slouch when it comes to her virtue and has a commendable commitment to improving people's lives. Her morals guide her and tend to steer her true.

Weaknesses:

Abigael, though she'll deny it, is quick to take offense whether it's her place to or not. Sometimes, she'll bottle it up and others she'll explode on somebody; either outcome isn't good. Her aversion to violence makes things tricky, given that the world is locked in an eternal war.

Appearance:

~ a e s t h e t i c ~

Bio:

Committed to distancing herself from her family for reasons she doesn't disclose, Abigael has done a good job simply, though uniquely, becoming a cell in the veins of society and that's how she prefers it. Abigael initially pursued Patience until around the age of 120 before truly finding her place in Charity. Before the Sundering, she was considered an up-and-coming Archangel candidate, though she was never certain about having that responsibility herself.

Faidael and her were in a long-term relationship that ended a short while before the Sundering. Abigael was the one who initialized the breakup, saying that Faidael really needed to grow in a few ways that it was clear she couldn't do for her. Though she misses Faidael, the breakup was necessary for her well-being as well, as it marked her growth into a compassionate person who nonetheless does not destroy herself by taking on all the responsibility for those she wants to help.

Allegiance:

Elysium

Notable Relationships:

[Open for more of these!]

[Faidael] Ex-girlfriend.

Weapon of Choice:

She's not into those so much but eventually conceded to learning the bow, being able to justify it as a challenging hobby.

Fun Facts:

Tor and I bought Abigael clothes for me at Goodwill. Pics pending.
_________________
and then you put your hand in mine and pulled me back from things divine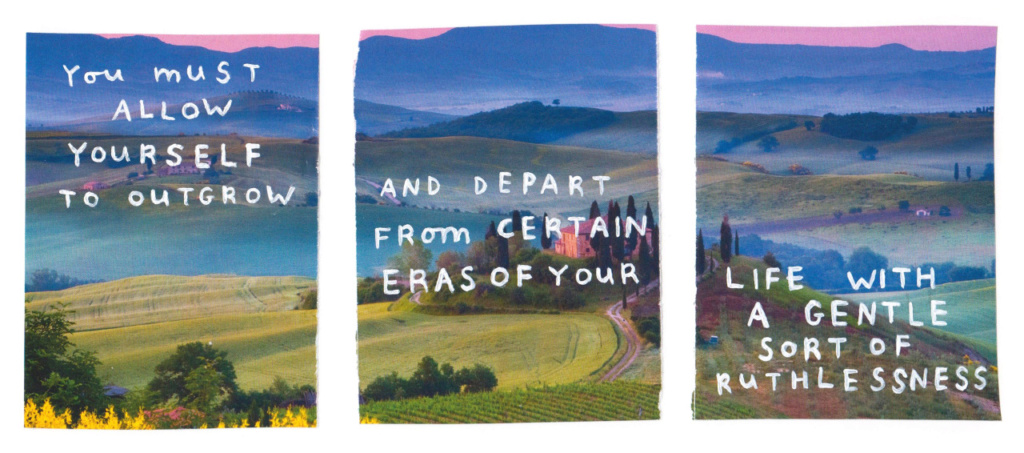 stop looking up for heaven
waiting to be buried
EEEEEEEEEEEEEEEEEEEEEEEEEEEEEEEE YES YES YES YES YES
_________________
sᴇᴘᴀʀᴀᴛᴇᴅ ғʀᴏᴍ ᴛʜᴇ ɢᴏᴅs, ᴀʟʟ ᴏʀᴅᴇʀ ʜᴀs ʙᴇᴇɴ ʟᴏsᴛ.
ᴛʜᴇ sᴜɴᴅᴇʀɪɴɢ ɪs ᴏᴠᴇʀ, ᴛʜᴇ ᴡᴀʀ ʙᴇɢɪɴs.

Captain Whitehawk

Adept Creator





Join date

: 2016-12-04


Posts

: 528


Age

: 21


Location

: No stops on this bullet train



Age:
260
DOB:
I'll figure it out next year
Gender:
Female
Orientation:
Don't touch her, for your own safety
Race:
Sheolfolk
Virtue/Vice:
Justice (the dark side of it)
Personality:
Shoko Shoko is intense, cut to black, don't say more, say less. She's not one to smile, doesn't take direction from much of anyone and can be almost totally apathetic. A lot of her sensitivities to the mortal flesh were lost in her 13 Trials. She's direct, soft spoken yet completely critical, and first and foremost does not lie.
Personality Type:
The King Archetype
Strengths:
- Passionate
- Critical
- Leader
- Outspoken
- Built to Last
- Completely Unyielding
Weaknesses:
- Cannot be easily persuaded
- Does not "love" anyone the same way some of her brothers and sister do
- Can be a bit of a b*tch, but in a good way
Appearance:
PICTURES:
Bio:
Born in the Eternal Sanctuary in the Underdark to the Sheolfolkian Apostla, Shoko Shoko (who was previously known by another name) was beloved amoung her fellow brothers and sisters. She was trained as a guardsman, and was responsible for protecting liaisons in and out the completely unsafe sects of Hel and other places. Through all of this, she showed a sort of, unimaginable tolerance for pain. (It's been heard that she could bathe in scolding water until it was lukewarm and not move an inch.) Her incredibly terrifying abilities did not go unnoticed by the Southern Ministry, who elected her for the Judicial System. In this, she was trained for the Pursuance and Execution of Enemies to Apostla. In her brief time as a Raven, she captured and killed over twelve hundred deviants for the Apostla. After her parents defected from the Ministry, Shoko Shoko was put on watch, thinking that she might also leave the Apostla, she decided to prove herself, by finding her parents, and ultimately, bringing them in for judgement.
Before her Mother was pacified, she told Shoko Shoko of a sibling that she had had a few years after leaving the Apostla. His safety was why she had to leave, because he was to be given to the Ministry as Altar Boy, who would have to bond over and over again with others in an attempt to build up the Apostla's short stocked Halfblood community.
Despite her complete distaste for her mother, Shoko Shoko promised that no harm would come to this half-blood, as long as he reported himself to her when the time did come. If he was found by another, he would surely be killed or sent to the Ministry. Shoko Shoko had the name of him, but when the time came for her to find him, she was invited to ascend through almost four complete circles at once, which at that time (and still today) is extremely uncommon. Not one to pass up an opportunity for a sibling she did not know, she chose the Ministry.
Today, Shoko Shoko is the most powerful Minister of Judgement in the Ministry, outranking that of any male in her entire community.
Allegiance:
The Apostla
Notable Relationships:
TBA
Weapon of Choice:
She uses a sword to kill people sometimes. It's made of ashen steel and melted gold and emerald flakes.
Fun Facts:
TBA
_________________
"So tell me, about your friends. Those ones that . . . made you better or worse."

~Dylan Battle~

Adept Creator





Join date

: 2013-12-08


Posts

: 692


Age

: 21


Location

: Los Angeles



Shoka Shoka, my wife .... I would ask that she kill me slowly, so I might gaze upon her murderous countenance as I bleed out. Accepted.
_________________
sᴇᴘᴀʀᴀᴛᴇᴅ ғʀᴏᴍ ᴛʜᴇ ɢᴏᴅs, ᴀʟʟ ᴏʀᴅᴇʀ ʜᴀs ʙᴇᴇɴ ʟᴏsᴛ.
ᴛʜᴇ sᴜɴᴅᴇʀɪɴɢ ɪs ᴏᴠᴇʀ, ᴛʜᴇ ᴡᴀʀ ʙᴇɢɪɴs.

Captain Whitehawk

Adept Creator





Join date

: 2016-12-04


Posts

: 528


Age

: 21


Location

: No stops on this bullet train



Oh shit, it's a white-haired anime boy:

Full Name:

Sirian. Just Sirian.

Age:

22

DOB:

1st Frimaire, Year MDCCLII of the Age of Triumph

Gender:

Male

Orientation:

Let's just mark this down as "Complicated."

Race:

Human

Virtue/Vice:

None.

Personality:

You know what I'm going to write here, right?

Personality Type:

Enlightened.

Strengths:

Sirian is calm and capable, possessing exceptional strength, speed, and coordination—more on par, in many ways, with a follower of Wrath or Diligence than any normal person—and perhaps other gifts as well. Sirian's greatest advantage, however, is that he seems to know a great many things, about the gods, about the Sundering, and about the world, while nobody seems to know anything about him. His origins, as well as his goals, remain mysterious.

Weaknesses:

It takes very little time around Sirian to realize that, on some deep level, he's out of place. His appearance sets him apart, and for all of his apparent secret knowledge, he seems to be ignorant about some very mundane things. While generally polite enough, Sirian is cold; he may have allies, but it's unlikely he has friends. Finally, while his past is hidden, it does exist, and there are things in it with the potential to do Sirian great harm.

Appearance:

Bio:

Sirian was first noted in Elodiel fief several weeks ago and has since been making his way south; currently, he is on the outskirts of Zion. Nothing else is known about him at this time.

Allegiance:

Unknown.

Notable Relationships:

Unknown.

Weapon of Choice:

Knowledge.

Fun Facts:

His theme.
_________________
Avatar by Tara | Art by Ashley Cope

Omni

Retired Staff





Join date

: 2013-05-18


Posts

: 1549


Age

: 25


Location

: Here and there.



_________________
sᴇᴘᴀʀᴀᴛᴇᴅ ғʀᴏᴍ ᴛʜᴇ ɢᴏᴅs, ᴀʟʟ ᴏʀᴅᴇʀ ʜᴀs ʙᴇᴇɴ ʟᴏsᴛ.
ᴛʜᴇ sᴜɴᴅᴇʀɪɴɢ ɪs ᴏᴠᴇʀ, ᴛʜᴇ ᴡᴀʀ ʙᴇɢɪɴs.

Captain Whitehawk

Adept Creator





Join date

: 2016-12-04


Posts

: 528


Age

: 21


Location

: No stops on this bullet train



Rumors from a seaside town:

Long ago, there was a village that was being ravaged by a plague. They would have surely perished, had it not been for a group of their wisest members rising up and pooling their talents together to find a cure. The plague having been cured, the healers decided to set out from their village (known nowadays as Spieti) and expand their knowledge throughout the land of Asphodel. They traveled to many places and villages, curing ailments, learning new remedies, and picking up more members. They began to call themselves the "Circle of Healers".

The Circle of Healers, so full of knowledge and curiosity about life, eventually came to a moderately sized town by the ocean known as Fortunato. It was ravaged by the plague they had been fighting. They once again managed to cure it, saving as much of the town as they could. The townspeople were very grateful to these wise Homini, so they gave them their squire's mansion (the squire and his entire family had succumbed to the plague before the Circle of Healers arrived) as a token of good will. The Circle of Healers decided to use Fortunato Mansion as a temporary resting place before they would move on. Little did they know that it would become a more permanent headquarters for them and their descendants/future members.

Fortunato Mansion was a large and relatively young structure. It would have been a perfect place to recuperate. The Circle of Healers' first action upon entering was to give the place a thorough go-over to cleanse it of any lingering elements of the plague. It had a massive foyer with double spiral staircases up to the second floor, an enourmous library, multiple bedrooms, storage rooms, a dining room with a second story balcony, and even a private dock (which had been open to the rest of the village before the plague had interrupted their early nautical expeditions) It also had a wine cellar, with a secret (always the creepy basement with a secret). The Circle of Healers stumbled upon an entrance to an old mine shaft within one of the wine cellar's many rooms. It ran very deep into the ground. And it was down there that the Circle of Healers found both their greatest discovery and their 'downfall'.

Deep within the old mine shaft was a dormant, or possibly even brain dead, neurovore. Now, neurovores were mostly myths to the Circle of Healers, but they determined that it was still alive. They threw bits of bread or other such small bits of food into the neurovore and though it absorbed the food, it did not move beyond absorbing the food. Due to the presence of the neurovore, the Circle of Healers decided to delay their roaming for a while longer.

Then, on a fateful day, one of the healers, who had a fondness for the stocks that the large wine cellars possessed, happened to walk/stagger down through the mine shaft to see the neurovore and see if it wanted something to drink too. In his eagerness to pour the drink into the massive blob, he tripped and fell into it. His fiancée found him floating in the neurovore not long after. In her panicked mind, she plunged her hand into the neurovore to try and pull him out, but it pulled her in. The third healer to enter the scene found a truly gruesome scene of the two not just floating within the neurovore, but merged together. This healer ran and brought back the majority of the Circle. The Circle of Healers knew the two to be dead and decided against trying to retrieve their bodies, assuming they could have even pulled them apart. The Circle of Healers were deeply shaken by what they had seen and spent the next few days in a fugue-like state.

Then one day as they began to stir back to what sanity they could reclaim, pirates attacked the little town. In an attempt to keep the pirates from hurting any of the townspeople, the Circle offered the mansion's food stock, treasury, and wine to the pirates. The pirates gorged themselves, and took a particular liking to the wine. All throughout that day did they celebrate their ill-gotten gains. One pirate, lips loosened by the wine, confessed quietly to a healer their plan to kill everyone in Fortunato anyway. The healer quickly relayed this news to the Head Healer. He thought for a brief time, and then gave an order to quietly lace some bottles of wine with some of their anesthesia. This drugged wine would then be brought out to the pirates as the finest wine Fortunato mansion had to offer. The pirates greedily drank up the wine, and then drifted off into a deep slumber. Then the Head Healer, driven by a newly discovered and terrifying curiosity, ordered the healers to toss the pirates to the neurovore. The healers carried out this decree over the next few hours.

They were never really the same after that. The Circle of Healers had succumbed to a morbid desire regarding that neurovore. "What if?" became their major question. The neurovore, or "The Core" as they came to call it, began to grow substantially from the bodies tossed into it. A gelatinous 'trunk' formed, and the bodies merged together in a horrifying mix-and-match fashion as its inner body. Still curious as to how big the Core would grow, the group began to secretly abduct townspeople from Fortunato. At first, they deliberately kidnapped deadbeat husbands, or abusive mothers, or even the odd delinquent. Nobody would miss them, the group thought. It was around this time that the former Circle of Healers realized their dedication to the scientific arts, believing the neurovore hid the secret to unlocking greater advancements. They began to call themselves 'doctors' and officially renamed themselves to the Order of Ultra-Science.

When the townspeople of Fortunato did inevitably notice the disappearances, the Order pinned the blame on a nearby group of Sheolfolk nomads. The Order offered to bribe the Sheolfolk into leaving. The townspeople agreed, and a large group of Order doctors left to make this 'bribe'. Instead, they entered the Sheol territory, and feigned being good Samaritans who openly offered the Sheolfolk some of their 'finest wine'. The Core grew further in size and it now contained Homini and Sheolfolk flesh within itself.

Over the next few centuries, the Order would eventually take the entire population of Fortunato, as well as any unfortunate nearby villages, tribes, the odd Sheol groups, and even on a few occasions, some Elysians. The only ones safe from their kidnappings were the intermittent ships that the Order gave pirate gold to in exchange for food and wine. These supply ships bring stories with them to their other stops. Stories of a decrepit, rotting mansion that houses a group of insane, white coat clad men and women. Former healers, and they all smell... foul.
Eureka!:

Full Name: Isoc Gate

Age: 42

DOB: October 10, 7179

Gender: Male

Orientation: Asexual

Race: Homini

Virtue/Vice: None

Personality: Serious and hands-on, Head Doctor Gate always tries to be a part of the various experiments in the Order of Ultra-Science. In addition, he prefers to assist in manual tasks (such as unloading the purchased supplies brought by the occasional ship) that other high ranking doctors would delegate to the younger doctors. If an experiment ends in failure, Dr. Gate will try to do absolutely everything he can to make something useful out of the failure before he would ever consider completely destroying the results.

Strengths: Intelligent, a genuine desire to strengthen his fellow Homini, detests wasteful practices in his organization, skilled fist fighter.

Weaknesses: Distrusts the Eldar races, low social skills, his empathy isn't the greatest, not the sanest individual (although his sanity is far higher than the average member of the Order of Ultra-Science).

Appearance:

Bio:

As a child, Isoc Gate was tormented frequently by dreams in which a hag-like figure knelt on his chest and glared down into his eyes. He came to memorize that terrifying visage and it led to his interest in the mortality of the Homini body.

Born into the Order of Ultra-Science and under the tutelage of then-Head Doctor Liektir, Gate excelled in his studies. Compelled by his childhood nightmares, he majored in studying physical arts. As a part of this, he decided to strengthen his body through additional manual training. In-between classes, Gate would exercise with the few other doctors who also felt the need to exert themselves in places other than the experiment rooms or at the mansion supply dock. Gate particularly admired the giant Dr. Sasha, from whom Dr. Gate learned fist fighting. Their friendship lasted for only a few years as Dr. Sasha eventually succumbed to a recurring heart issue.

Driven by both his childhood nightmares and Dr. Sasha's death, Dr. Gate began to research the Eldar races' "Bonding". He felt intense jealousy towards this process, especially as the Homini would be put into the 'lesser' position as he saw it. At best, Dr. Gate felt Homini were mere bystanders to the Eldar races' personal conflicts; at worse, the Homini were slaves to the Eldar races. Dr. Gate believed that the Order of Ultra-Science's greatest secret, The Core, held the key to unlocking Bonding between Homini. Dr. Gate was inspired by witnessing the Core's Heartlimb (a chunk of the Core that sloughed off from the main body, almost akin to a large branch snapping off from a tree) regain a form of mobility. He believed that the mixture of Homini, Sheolfolk, and Elysians could be somehow reversed engineered back to Homini and give them the gift of bonding.

Dr. Gate began scooping out parts of the Core and produced from these piles of flesh what could only be described as grotesque, misshaped, hunchbacked things. None of these figures were identical, but all of them were disgusting mix-and-match humanoid forms. Some had faces and fingers all over their bodies, others were composed mostly of limbs combined and twisted into a skeletal shape.  Dr. Gate came to dub these things "Hags", as he was reminded of his childhood nightmares. These Hags were mostly kept in various empty rooms throughout the mine shaft, and Dr. Gate and a few very brave doctors would perform various experiments to see if they could not induce bonding between the Hags. The Hags seemed only interested in eating flesh that was not alike themselves (in other words, non-Hags.)

Although none of Dr. Gate's experiment team was killed by the Hags, there were some injuries from the ravenous Hags. In addition, one particular doctor, Oldburn, slowly went crazy from being around the Hags. He became very attached to the Core's Heartlimb, or "Princess" as he so lovingly referred to it as. Dr. Gate initially tried to see if this mental state was the beginning phase of Homini-to-Homini bonding. But in the end, he concluded that the former-doctor Oldburn had simply gone insane. To this day, all experiments involving the Hags have been failures.

Back before he had begun to experiment directly with the Core, he dealt with a situation he found to be completely wasteful: the Order's practice of occasionally 'adding' kidnapped people to the Core in order to enlarge it. Hearing that a local tribe, the Bryyo tribe, had been the Core's latest addition was the last straw for Dr. Gate. His first order upon leadership of the Order being passed to him after the death of Dr. Liektir was the immediate cessation of all additions to the Core. Many other doctors of the Order were not happy with this order. In particular, Dr. Oswald was the loudest opponent in stopping the additions to the Core, and she was not alone in this opinion. She was charismatic enough that her apathy towards general science was mostly ignored by her followers. In the end, the only reason that Dr. Gate's order was obeyed was due to not wanting the Core destroyed completely. For the time being, Dr. Gate was more concerned with doing proper experiments with the Core to worry about anything from Dr. Oswald.

The one figure of the Bryyo tribe that had not been pushed into the Core was Bria. She had been the only member of her tribe that the Order of Ultra-Science had deemed intelligent enough to join their ranks. Gate knew that despite the Order trying to keep her in the dark in relation to what became of her tribe (the usual story of Sheolfolk raiders carrying them off), Bria wasn't fooled.  Though Gate lacked the empathy she had for the ones tossed into the Core (her tribe among them), he knew she also hated that wasteful practice carried out by the Order of Ultra-Science. Feeling that Bria was a bright enough young woman, Dr. Gate wanted to show her his vision of the future of the Order as best as he could.

Though his experiments with the Hags were seemingly going nowhere, Gate would soon receive word that could possibly hold the answers he had been seeking for most of his life...

Allegiance: The Order of Ultra-Science

Notable Relationships:

Dr. Liektir: Former leader of the Order of Ultra-Science and mentor, deceased

Dr. Oswald: Rival

Dr. Sasha: Fellow doctor, exercise partner, and dear friend, deceased

Dr. Oldburn: Former member of Gate's experiment team, now insane

Dr. Bria: Apprentice of a sort

Weapon of Choice: His fists complimented with a pair of gauntlets that had been among the pirate's treasure.
Lift the veil of insanity from the eyes of the Order:

Full Name: Bria

Age: 19

DOB: August 4, 7202

Gender: Female

Orientation: Heterosexual

Race: Half Elysian, Half Homini

Virtue/Vice: Faith, though it diminished after the death of her mother and her tribe.

Personality: Demure, determined, Dr. Bria is a kind individual who enjoys the wilderness. Back when she was with the Bryyo tribe, she dutifully healed all of her fellow tribe members as their medicine woman. Upon joining the Order of Ultra-Science and discovering their greatest secret, the Core, she is determined to destroy it for the abomination it is and hopefully return the Order to their roots as the Circle of Healers.

Strengths: Compassionate to all life (though the Order in general push her to her limits), adept wilderness wayfarer, proficient healer.

Weaknesses: Stubborn, overly meek at times

Appearance:

Her appearance prior to joining the Order of Ultra-Science (credit to Z. W. Gu).

Bio:

Bria was born into the Bryyo tribe to a Homini mother, Sfimas, and an Elysian father, whose name Bria never learned. Her father left shortly after her birth and Sfimas died before she entered her teen years. Despite her status as a halfblood, Bria was treated no differently from any other member of the tribe.

All throughout her life, Bria was particularly drawn to the art of healing. Her speed in learning this benefited her tribe a great deal and she was made the medicine woman of the tribe at a relatively young age. When she wasn't healing her fellow tribe members, she would even venture out into the wilderness to aid the local fauna. Though she had a special fondness for anything with wings, she loved all of nature.

Around the 18th year of her life, her tribe began to suffer from a severe plague. Bria's talents as the medicine woman were more than enough to prevent even a single member of the Bryyo tribe from perishing. Her skills in the healing arts were enough to draw the attention of a mysterious Order. White coat clad strangers soon arrived. They declared themselves to be doctors and offered their services as men and women of science to the tribe. They also warned them about rumors of Sheolfolk raiders being sighted in the region, though Bria knew for a fact that no such raiders were around. In particular, they offered all of their knowledge to Bria as they sensed she held great potential. Bria, though hesitant of the strangers' generosity, decided to return with them to their headquarters. She knew they held advanced knowledge and hoped she could learn a great deal from them. But she kept from them the fact that she was a halfblood. The Order of Ultra-Science welcomed her into their midst and gave her the title of doctor. For the rest of her tribe, they also offered them some of their "finest wine".

Fortunato Mansion held great promise for Dr. Bria. Though she did not care for the old structure itself, she found it's library to be well-stocked. Filled to the brim with old Order journals and records, the library was a boon to her healing arts. Under the Order's roof, her medicinal skills flourished. Still, her heart ached to return to the wilderness and see her tribe again.

Not long after her arrival at Fortunato Mansion, Dr. Bria was informed that her tribe had fallen prey to Sheolfolk raiders. According to the Order, they couldn't find a single trace of any of her tribe members. Dr. Bria, having read much of the Order's records, was suspicious about this news. The Order of Ultra-Science seemed to deal with hundreds of cases of Sheolfolk raiders and Dr. Bria was positive that there hadn't been even 10% as many Sheolfolk in surrounding area, at least, not until recently. She didn't know why the Order would lie about this, but she had a foreboding feeling. She believed that the old mine shafts below the mansion held the answer to her tribe's disappearance.

Though the Order of Ultra-Science had given Dr. Bria free passage throughout the mansion, the mine shaft was off-limit to all lower ranked doctors. Nevertheless, Dr. Bria's skills at sneaking through wildernesses (combined with many of the current Order doctors being not quite as perceptive/sane as they had been in the past) granted her access to the mine shaft. The shaft deep below the mansion held the answer to the mystery of her tribe's location and the truth regarding all of the 'Sheolfolk raiders'. Dr. Bria gazed upon the Core, the culmination of the Order of Ultra-Science's sick experiments in shoving kidnapped people into a brain dead neurovore.

After that, Dr. Bria spent practically all of her time in the mansion's library. Her feelings regarding the Order went back and forth. Her initial impulse had been to flee from them, seek out the closest settlement she could reach, and warn them about the Order. She had also even thought about killing every member of the Order. But she could not bring herself to kill even a group of murderers as them. Finally, she decided that she would find a way to destroy the Core. She believed that doing this and then guiding the current Order back to their roots as the Circle of Healers would benefit Asphodel the most. As for the ones most directly responsible for the deaths of so many people, Dr. Bria felt seeing their generational work destroyed would be a suitable punishment.

In the end, the new Head Doctor, Gate, gave Dr. Bria a flicker of hope when he gave the commandment that no further Homini, Sheolfolk, or Elysians would be thrown into the Core. For all his talk of 'wasteful practices' regarding the Core, she knew that Dr. Gate held no empathy for those who had been murdered for the Core. She believed that she could convince Dr. Gate to go farther than just stopping the growth of the Core. Dr. Bria wanted to show him her vision of the future of the Order as best as she could.

Allegiance: The Bryyo tribe, the Order of Ultra-Science

Notable Relationships:

Bria's Elysian father: current whereabouts and/or condition unknown

Sfimas: Bria's Homini mother, deceased

The Bryyo tribe: friends and people Bria had grown up with, deceased

Dr. Gate: Instructor of a sort, leader

Weapon of Choice: A staff or any sort of hiking pole.

The_Broker

Newbie





Join date

: 2019-04-07


Posts

: 14


Age

: 31


Location

: The top secret entrance to UNIT's secret HQ



{{ Delphine }}
_________________
Page 5 of 8 •
1, 2, 3, 4, 5, 6, 7, 8
---
Permissions in this forum:
You
cannot
reply to topics in this forum