Creative Commons
Original Creativity Center works are licensed under a
Creative Commons Attribution 4.0 International License
, unless stated by the owner. Permission to distribute commercially must come directly from the artist/writer.
Some individual works (RPGs, stories, artwork) may have their own licenses, so be sure to pay attention and heed those as well. The above purely exists as an umbrella license.
October 2021
| Sun | Mon | Tue | Wed | Thu | Fri | Sat |
| --- | --- | --- | --- | --- | --- | --- |
| | | | | | 1 | 2 |
| 3 | 4 | 5 | 6 | 7 | 8 | 9 |
| 10 | 11 | 12 | 13 | 14 | 15 | 16 |
| 17 | 18 | 19 | 20 | 21 | 22 | 23 |
| 24 | 25 | 26 | 27 | 28 | 29 | 30 |
| 31 | | | | | | |
Calendar
End of Year News (December 2017)
Thu Dec 28, 2017 3:57 am by Adrian
(It's been one year since I made a news thread, oops)
Merry Christmas/Festivus/whatever holiday you do or do not celebrate!
2017 was a pretty busy year IRL for most of us - according to forum statistics, our busiest month was in June with 1671 total posts, meaning our post rate has been a little …
[
Full reading
]
Comments: 0
Forum Bug
Wed Dec 28, 2016 3:18 am by Adrian
Hi all,
We're aware of a peculiar forum glitch that's causing some subforums to be locked.
Due to the lateness at this time, it might be a while before the glitch can be remedied, because despite my best efforts and as far as I can tell, everything seems to be working fine admin-side. It may have …
[
Full reading
]
Comments: 1
Discord News/Update Test
Thu Dec 08, 2016 1:35 am by Adrian
Comments: 0
5>
+9
Kane
Ace
Sal
Adrian
NightOwl
Lady Senbonzakura
boyhoy
Shaybaysasuke
Hime
13 posters
Page 5 of 6 •
1, 2, 3, 4, 5, 6
yaaaaay Athena!!
accepted!

Hime

Moderator





Join date

: 2013-05-19


Posts

: 9024


Age

: 22


Location

: N'al Ren



Character Name
: Tristen Marlkyn
Age
: 20
Race
: Albirian
Appearance
: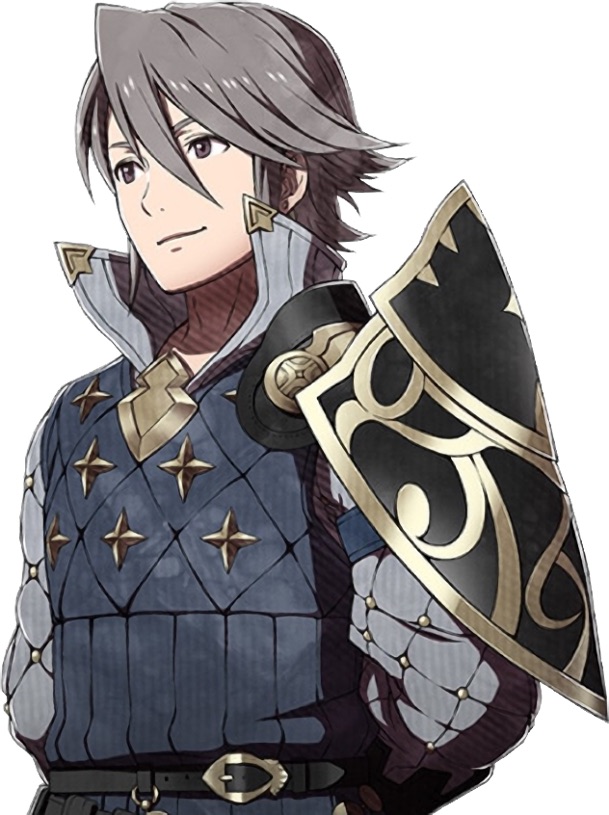 Primary Ability 1
: Warrior
Primary Ability 2
: Explorer
Secondary Ability 1
: Protector. He's pretty good with both a sword and shield, like a traditional knight, but he does have an inclination to put other lives before his own.
Secondary Ability 2
: Kind of a hybrid between Adventurist and Romanticist. He's sort of a wandering knight, trying to right wrongs wherever he might see them. But he's been on his own for so long that some companionship would be a welcome change of pace for him.
Personality
: Tristen's a rather enthusiastic and upbeat fellow. Reckless, and maybe a bit foolhardy, but not without an honest heart. He may appear naive, but he's not. He knows that the world isn't a good place for others. Because of that, he genuinely does strive to make the world a better place, and uses his talents in combat to do so. He's pretty used to working on his lonesome by now, and might have to adjust to working with others again.
Biography
: Tristen Marlkyn grew up in a noble Albirian house, along with all of the pleasures and comforts that someone of his status could afford. From an early age, he sought to be a knight like his father, and trained for most of his life to be such.
Along with his father's dreams, he inherited most of his father's racial bias -- that is, until he met and fell in love with a Zifian girl. Torn between his love for the girl and the loyalty to his family, he wasn't sure what to do . . . until he finally decided that the laws on interracial marriage was bullcrap, and publicly proclaimed that he and the Zifian were in a relationship.
Honestly, it ended pretty badly for him.
He didn't regret his decision, even after he and his lover were banished, even as he sacrificed his family for his relationship with a girl. That didn't hurt him so much as what came after: the Zifian girl, in the end, broke his heart, and abandoned him.
Devastated by this, and without anything left for him in Foolshold, Tristen wasn't sure what to do, or what he believed him. Eventually, he decided that, even with his broken heart, that laws regarding Zifians were still backwards. He still thought they deserved better. So he decided to try and make life better for them. Thus began his quest to make life better for all races: Zifians, Norians, Okiri, and Albirians, too. He went throughout the land, righting wrongs, stealing from the dishonestly rich to give to the poor, etc. He's made himself pretty satisfied by it. There's just something that's missing.
Land in which your character lives
: He used to live in Foolshold before his exile. Now he wanders the land. As for where he'll start out, he'll probably be wherever plot convenience needs him to be.
Family
: Bryce Marlkyn (father), Cressida Marlkyn (mother), Hana Marlkyn (younger sister)
Other
:
-Face claim is Laslow/Inigo from Fire Emblem. Because I'm freaking in love with him.
-I know the backstory's not much, and kinda basic, but eh. It'll most likely develop as the RPG goes along.
Last edited by WritingBookworm on Mon Feb 27, 2017 9:31 pm; edited 1 time in total
_________________
"I'll tell you where the real road lies: between your ears, behind your eyes. That is the path to paradise, and likewise the road to ruin."
Infinity's Row: Interlude l Anaphora: Pariah l Infinity's Row: Uncontrollable l Anaphora: Vengeance]
Currently Reading: The Traitor Baru Cormorant by Seth Dickinson
Currently Watching: Titans

Hime

Moderator





Join date

: 2013-05-19


Posts

: 9024


Age

: 22


Location

: N'al Ren



Character name: Atticus Hellmane
Age: 18
Race: Heijiki
Appearance: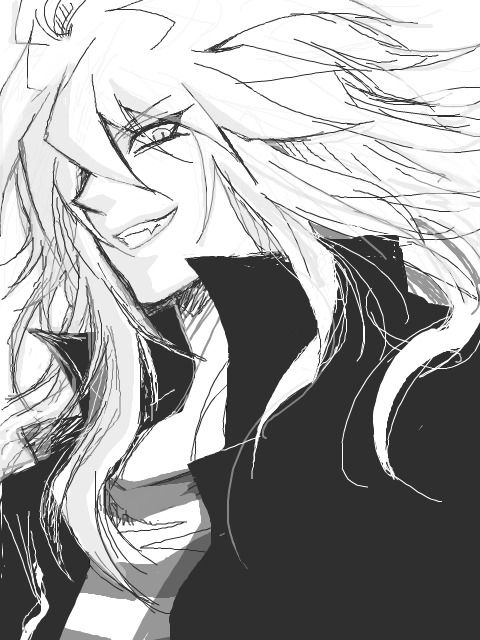 > His hair is a stark white.
> His eyes are a yellowish hazel color.
Primary ability 1 (witchcraft/warrior): Witchcraft
Primary ability 2 (thief/explorer): Thief
Secondary ability for 1: Alchemy
> Atticus particularly excels in making deadly poisons and transformation elixirs.
Secondary ability for 2: Scoundrel
Personality: In short, Atticus is a dangerous person – though, this fact isn't always obvious. He's an excellent actor and manipulator, often digging deep into the emotions of others. He is very socially adept and able to make just about anybody like him…Until the backstabbing comes, of course. People often consider him to be an ideal companion, often praised for his charm and quick wit that captures the hearts of women and gains the respect of men. Atticus's true nature, however, is extremely dark and insidious. He is a deadly con artist with nearly unmatched intelligence and a selfish drive like no other.
Biography: Atticus grew up in an enslaved household, ultimately isolated from the rest of the world. He and his parents worked for an older Albirian nobleman, who had years before Atticus's birth raped his mother and gave her a halfling child. His name is Rowan, and he was given the privilege to live in comfort with his father rather than his mistreated mother. One night, when Atticus was 8 and Rowan was 13, Rowan attacked his younger half-brother in attempt to kill him, for he was embarrassed of the "lowly" half of his blood. Atticus's mother and father hurried to protect him and were killed instead. In turn, Atticus killed his half brother's father and made his escape. Now, a decade later, Atticus has grown bloodthirsty and passionate for revenge. He had made a deal with a mysterious wizard that would ultimately allow him to find his brother again and kill him.
Land in which your character lives: Atticus is essentially nomadic, but is currently located in Foolshold.
Family?: Rowan Aindre [half-brother]
Other: –

Hime

Moderator





Join date

: 2013-05-19


Posts

: 9024


Age

: 22


Location

: N'al Ren



Name: Vivian Rosebane
Age: 17
Looks:
Spoiler:
> Height is 5'5
> Her body type is on the more petite side
Personality: Vivian is a sweet girl, though a bit naive at times. She's also extremely polite – this behavior came about from her strict household. Just as any girl from a rich family, she is extremely educated, elegant, and sophisticated, but don't be fooled; Vivian is very down to earth and personable. She's passive, never aggressive or outspoken, and can be easily flustered. Vivian's demeanor is best compared to a flower, delicate and sweet.
Race: Albirian
Biography: The Rosebane bloodline is well-known internationally for their triumphant beast hunting and weapon forgery. Vivian was born to Penelope and Caspian Rosebane of Hibernia, who were the forefront leaders of the clan, alongside Vivian's uncle and Caspian's brother. Growing up, Vivian was extremely sheltered and coddled, especially by her mother and aunt – she was the only girl in the family, after all – and was extremely fortunate, all things considered. When Vivian was 9, the clan was moved to Albiron for political affairs, and she has been there ever since.
When Vivian was 16, her father began to grow ill and began to speak of a dragon he saw repeatedly in his dreams – black with green eyes – that was undoubtedly still alive, despite what the world believed about Ivelore and his slaying of the last dragon. Caspian wanted to know the truth of its existence and a chance to slay it, as his bloodline's duty is, before he died. . .
WARRIOR —> SWORDSMAN
EXPLORER —> ROMANTICIST
Land of residence: Fallskirk
Caspian Rosebane – father
Penelope Rosebane – mother
Phillip Rosebane – cousin
Ian Rosebane – cousin
Jonathan Rosebane – uncle
Theresa Rosebane – aunt

Hime

Moderator





Join date

: 2013-05-19


Posts

: 9024


Age

: 22


Location

: N'al Ren



Character name:
Phillip Rosebane
Age:
19
Race:
Albirian
Appearance:
Spoiler:
Primary ability 1 (witchcraft/warrior):
Warrior
Primary ability 2 (thief/explorer):
Explorer
Secondary ability for 1:
Swordsman
  -Much of Phillip's training was in swordsmanship. He had other
    lessons as well but he was naturally gifted at handling a sword
Secondary ability for 2:
Scholar
  -His endless studies didn't actually push Phillip away from
   wanting to learn, but instead heightened this thirst for
    knowledge. He is always taking in his surroundings and hopes
    tolearn something new from any encounter.
Personality:
Phillip is incredibly calm and level headed. He knows when to take on a battle and when to back away from a situation he can't handle. However he is very loyal to his family and would ignore this judgement if it meant saving his loved ones. While very proper and polite with his parents and other nobility he is also known to playfully tease his brother and cousin when they are together.
Biography:
The Rosebane bloodline is well-known internationally for their triumphant beast hunting and weapon forgery. Phillip was the son of Jonathan Rosebane and Teresa Rosebane, forefront leaders of the clan with Phillip's uncle and Jonathan's brother, and older brother to Ian Rosebane. Phillip's childhood was full of schooling and training since he would one day take over as the leader of the Rosebane family once his uncle and father died. It was advanced curriculum and sometimes endless sparing but he was very obedient and did it all without question. The only respite he got (and the only chance to actually play around and be a kid) where when he was taking care of his brother or cousin whom he was incredibly close to.
When his uncle fell ill, Phillip's father sent him to be with Vivian to protect their family and help her slay the dragon as he would be too preoccupied in taking the role of clan leader until his brother recovered. Phillip went gladly, happy that his training would be used to protect his cousin and also because he knew protecting his family was what all of his hard work was for. He was sad to leave his brother and parents, however, but knew that this adventure could save their family.
Land in which your character lives:
Fallskirk
Family?:
Jonathan Rosebane- Father
Teresa Rosebane- Mother
Andrew Rosebane- Younger brother
Vivian Rosebane- Cousin
Caspian Rosebane- Uncle
Penelope Rosebane- Aunt
Other:
Last edited by Shaybaysasuke on Thu Jun 01, 2017 5:27 pm; edited 2 times in total
Name: Direnu
Age: Immortal, but appearance-wise, he's 20ish.
Race: Father is one of the Noroian gods [identity to be revealed later], but his mother was Laif.
Appearance:
Direnu:
[due to the specialization of this character, his abilities do not fall in the average categories.]
Personality: Cocky. Very cocky. Since he's one of the only demigods remaining in the five Grand Keeps, he thinks very, very highly of himself. He's also very "boyish," meaning that he's a bit of a brat and always wants his way. Direnu is by no means a pleasant person to be around, to put it in simple terms. He also has tendencies to have a temper and to be extremely selfish, especially at inconvenient times.
Biography: Long after Direnu's mother was killed for suspected witchcraft (as it was custom long ago for Albirians to kill the other races for using magic), he spiraled out of control and ended up using his powers to hurt others. Since he was abandoned on the mortal earth and barely encountered his father, he developed very poor social skills and a poor moral compass. He stole until he was rich, married and remarried constantly for many centuries, and manipulated mortals to get his way. He failed to protect the last living dragon from Ivelore, and thus, the mighty creature was believed to be extinct. The gods found his behavior disgusting and demanded that something be done about his abuse of immortality and power.
Eventually, his father obliged and visited his son, decreeing that if his ways were not changed within 100 years, he would become mortal like his mother and die a painful death. Direnu grudgingly agreed. . .

Hime

Moderator





Join date

: 2013-05-19


Posts

: 9024


Age

: 22


Location

: N'al Ren



Name:
Alais Ralomare (uh-lay-iss)
Age:
19
Race:
Half Albirian, half Okiri
Appearance:
Alais Ralomare:
> She stands at a height of 5'7.
> Her hair is a dark brown.
Personality:
Alais is very good at mind games. When she isn't putting on faces in order to manipulate her adversaries, she's a very quickwitted and elegantly headstrong young woman. She also has a sultry attitude of sorts, knowing how beautiful she and her assets are in comparison to many other women. She has a "no bullshit" kind of attitude and scorns those who waste her time. Because of this, she comes off as a bit haughty and stuck up – this also may stem from her noble upbringing. In short, she's a bit intimidating to strangers. And though she enjoys playing around with men, she would never let one play around with her.
Biography:
Alais grew up in Iaponia as the youngest daughter of Lord Fermis Ralomare, a very rich Albirian entrepreneur, and Lady Imra, a quiet and submissive Okiri woman who was often belittled by her racially superior husband. She also shared her house with two older sisters, Saida and Velatha, who were loving and caring towards their youngest sister. It was widely known that their father was a rather aggressive racist, often abusing the mother and daughters as a result. When Alais was a teenager, it became known that her father grew rich off of stealing money from the minorities sprinkled around Iaponia, and in a flash, he was locked away in the kingdom's prison. Alais knew then that she needed to find a way to mend the wounds her father inflicted upon bother her family and the people of her land -- she hired a voodoo witch to erase the memories of her from her mother and sisters, then went out as a sort of vagabond, stealing from rich Albirians in order to benefit those suffering. Needless to say, the king is unhappy.
Primary ability 1:
Warrior
Primary ability 2:
Thief
Secondary ability 1:
Captain
Secondary ability 2:
Scoundrel
Land in which your character lives:
Iaponia
Family:
Fermis Ralomare [father, imprisoned], Imra Ralomare [mother], Saida Ralomare [oldest sister], Velatha Ralomare [second oldest sister]
Other:
Alais has a pair of fans that she fights skillfully with.

Hime

Moderator





Join date

: 2013-05-19


Posts

: 9024


Age

: 22


Location

: N'al Ren



I'm gonna do my typical pre-form apology. I really suck at writing, but I tried my best to make these okay. For some stupid reason I got really nervous about posting these, which is why they took so long. There's probably a lot of mistakes and I got a little lazy towards the end... LMK if anything needs to be fixed, please. I'm not totally caught up with the lore here so I kind of just starting writing and didn't stop. I'll scrap anything that doesn't work and stuff.
** P.S. I'll flesh both of them out wayyyy more in the roleplay. I pinky promise ;;
Lori Deanery:

Character name:

 Lori Deanery (real name unknown)

Age:

16

Race:

Albirian

Appearance:

Spoiler:

Primary ability 1:

Warrior

Primary ability 2:

Thief

Secondary ability for 1:

Axe Wielder

Secondary ability for 2:

Bandit (or rogue, travels with one other person so I wasn't sure)

Personality:

- Acts cute, sweet, etc. but will actually (try to) kill you

- Intelligent-ish

- Knows her limits

- Selfless (only in regards to Percy)

- Skillful thief, liaf, and actor

- Easily jealous

- Afraid of abandonment

- Generally very impulsive

- Obsessed with Percy and would do anything and everything for him

Biography:

Once upon a time, two thieves stole a child while she was sound asleep in her bedroom. Her birthday was tomorrow, so she had gone to bed earlier to prepare for the guaranteed fun she had in store. As for the theft, it was practically unplanned. If they had broken into her room on any other day, she would have been awake and their crime would have failed. But, that's just how things go, huh? They picked the right day to ruin a little girl's life.

Anyways, they brought her far far away from her home, into another kingdom. They also gave her a new name: Lori Deanery, just to play it safe. They couldn't have anyone finding her. Not their adorable little Lori. Pretty eyes, soft hair, youthful face, Albirian. She was better than they could have ever expected.

You know what happens to adorable little girls, though. Terrible, no good, no fun things happen to adorable little girls.

But terrible, no good, no fun things are what brought in money--

And they were usually gentle.

She wanted out. She wanted it to stop so badly. Lori tried making herself ugly. She poked her eyes until they turned red. She pulled out hair and cut it unevenly. She created scabs all over her skin. She begged her "parents" to kill her. Things never changed; there was always someone out there willing to pay. Lori discovered that some stories never get a happy ending. That sometimes there's no light at the end of the tunnel, no prince in shining armor. She gave up waiting for it all to end and decided to stop it all herself.

It was her twelfth birthday when she stole the knife. She knew there was no place to hide it. She had to do it right then. We all know what happens next.

Running was better than hiding; she ran far away and never went back. She was scared. Lori had no one in the world left. There was no one to acknowledge her existence at all. If she died no one would know. Not a single person. But at the same time, she didn't want anyone to hurt her again. She doubted her ability to trust anybody ever again. Not after that.

In the end, she decided the best course of action would be death. No more pain or betrayal or fear or loneliness or crying because it all ends with death. No more being gentle or alcohol or blood or getting sick or eye poking or skin picking or hair pulling or begging. Just dying. Just the end.

She didn't want it to hurt. She climbed up to the roof of a building and she told herself wasn't scared because she was done being scared and hiding. But, she did hesitate. What if she saw those disgusting horrible thieves in the afterlife and they make it all happen again? What if she could never escape? What if they were watching her and laughing at her as she tried to push herself off the building?

There was a boy on the roof. He watched as her doubts ripped her apart. He approached her. He hugged her.

And she let him.

And they talked about themselves.

He said his family was mean to him. They told him he couldn't go climb on top of buildings and watch the sky set because it was dangerous. They told him he couldn't go out and play with kids when it was dark out. They told him he had to do his chores before having fun. He said they were really mean. He should have never told her this.

He saved her....so she saved him back. Lori killed them all so he wouldn't have to and that way he wouldn't have to be scared anymore.

Understandably, he ran away from her. Lori always followed. She never gave up. Not this time. She protected him from the shadows, killing people that could hurt him or betray him.

There came a day where he lost hope. He stopped trying to run and he accepted her and she was happy. And so Lori finally found her prince in shining armor. He was perfect; no one else could have him.

Land in which your character lives:

Travelling, currently in the kingdom of Iaponia.

Family:

-

Other:

- If her name sounds made up, that's because it is.

- I've played a yandere before but I'm doing it again.

- She's not actually very strong at all.

- I wrote all of this super late at night and I only proofread it once. It probably sucks. I'm sorry.

- I'm always late to the party.

- Her FC is Eru Chitanda from the anime Hyouka.
Percy Cadre:

Character name:

Percy Cadre

Age:

17

Race:

Zifia (half-Albirian half-Heijiki)

Appearance:

Spoiler:

Primary ability 1:

Witchcraft

Primary ability 2:

Thief

Secondary Ability for 1:

Necromancy

Secondary Ability for 2:

Bandit (or rogue, travels with one other person so I wasn't sure)

Personality:

- Really depressed

- Always anxious

- Cries a lot

- Caring and compassionate when it counts

- Scared to make friends

- Needs a hug

- Wants to do good

- Surprisingly brave

- Understanding

Biography:

Once upon a time there was a little boy living in an orphanage. This little boy was different from all of the other children. He was part Heijiki and should have been sent into immediate exile. There's just one small issue, though. No one knew that he wasn't a full blooded Albirian (he figured it out himself pretty quick). He looked and acted the part, so no one batted an eye.

He was adopted pretty fast; into a wealthy family, too.

His life was slow and uneventful. He made friends, snuck out past curfew, poked dead animals with sticks, learned some magic. Not very exciting but he was fine with that. All things considered, he was lucky to have a slow life. Most aren't that fortunate, especially in such a divided kingdom. Considering his lineage, too, things could have been much worse. If it isn't broken, don't fix it, right?

One night, he climbed up to the top of a tall building to watch the moon come up. He did that quite frequently-- to his family's dismay. Percy loved it when the sky turned from blue to orange, then red, then black, and the view was the best from on top of that particular building. Although, something was different that night. A girl had also climbed on top of the building. It didn't look like she was there to watch the sunset. Based on her expression, he guessed what she was there to do. He approached her tentatively, not wanting to scare her, and pulled her into a soft hug. That hug turned into a conversation, and then another hug. She told him about her life: how she was kidnapped and trafficked, how she murdered her parents, and why she was on the roof.

Her story made him sick. He didn't know how to reply or to help. He tried to sympathize a little, but ultimately failed and just stuck with saying that his family was mean.

After she called down, he went home, snuck into his room and went to sleep.

He woke up in an alleyway. The girl he had met last night was there with a smile on her face. She told him his family was dead. That he was free from their torment, and now they could run off together and live happily ever after. Just like the fairytales.

He ran away. That look on her face told him enough, but he still went back to his house and checked. Everyone was dead and he had to run. He couldn't stay to mourn them too long. That girl was after him. He knew she was. His only chance was escape… he couldn't risk losing that chance. But no matter where he went, no matter how well he hid, she was always there. Lurking. Waiting.

So he gave up waiting for it all to end and decided to stop it all himself. Percy told her that he wasn't scared anymore and wanted to travel by her side. That she was his friend.

Land in which your character lives:

Travelling, currently in the kingdom of Iaponia.

Family:

Super dead. He had two step-sisters and his step-parents.

Other:

- I feel bad for him.

- His FC is Yuuta Togashi from the anime Chuunibyou demo Koi ga Shitai.
looks great to me! accepted!

Hime

Moderator





Join date

: 2013-05-19


Posts

: 9024


Age

: 22


Location

: N'al Ren



Page 5 of 6 •
1, 2, 3, 4, 5, 6
---
Permissions in this forum:
You
cannot
reply to topics in this forum