Creative Commons
Original Creativity Center works are licensed under a
Creative Commons Attribution 4.0 International License
, unless stated by the owner. Permission to distribute commercially must come directly from the artist/writer.
Some individual works (RPGs, stories, artwork) may have their own licenses, so be sure to pay attention and heed those as well. The above purely exists as an umbrella license.
October 2021
| Sun | Mon | Tue | Wed | Thu | Fri | Sat |
| --- | --- | --- | --- | --- | --- | --- |
| | | | | | 1 | 2 |
| 3 | 4 | 5 | 6 | 7 | 8 | 9 |
| 10 | 11 | 12 | 13 | 14 | 15 | 16 |
| 17 | 18 | 19 | 20 | 21 | 22 | 23 |
| 24 | 25 | 26 | 27 | 28 | 29 | 30 |
| 31 | | | | | | |
Calendar
End of Year News (December 2017)
Thu Dec 28, 2017 3:57 am by Adrian
(It's been one year since I made a news thread, oops)
Merry Christmas/Festivus/whatever holiday you do or do not celebrate!
2017 was a pretty busy year IRL for most of us - according to forum statistics, our busiest month was in June with 1671 total posts, meaning our post rate has been a little …
[
Full reading
]
Comments: 0
Forum Bug
Wed Dec 28, 2016 3:18 am by Adrian
Hi all,
We're aware of a peculiar forum glitch that's causing some subforums to be locked.
Due to the lateness at this time, it might be a while before the glitch can be remedied, because despite my best efforts and as far as I can tell, everything seems to be working fine admin-side. It may have …
[
Full reading
]
Comments: 1
Discord News/Update Test
Thu Dec 08, 2016 1:35 am by Adrian
Comments: 0
5>
+14
Sal
boyhoy
Cana
Fix-It
Mythie
Paradox
WritingBookworm
Ace
Michael DeathFlame
Kane
Neela
Shaybaysasuke
Adrian
Hime
18 posters
Page 2 of 4 •
1, 2, 3, 4
accepted, both of you

Hime

Moderator





Join date

: 2013-05-19


Posts

: 9024


Age

: 22


Location

: N'al Ren



Here's the other half of the Ginger Squad~
Sierra Vride:

Name: Sierra Vride

Age: 39

Appearance:

Spoiler:

-She stands at 5'10 and weighs 155 lbs.

Personality: If you talk to Sierra for more than ten minutes, you'll probably learn just about everything there is to her. Sierra isn't the kind of person to stay quiet or keep her word out of a decision; she's loud, opinionated, and always says what she believes in. Although she does her best to restrain her blunt nature around her friends (especially friends in mourning), Sierra really doesn't have much a filter around anyone. Famous for her excessive swearing, Sierra is always pretty blunt around people, particularly those she's not that fond of. If Sierra doesn't like you, she'll make it very, very obvious.

Around most people, Sierra's very social, never afraid to start up conversation or jump into new ones. After wandering around Epon Kiin for six years with only Yupik to talk to, to say that Sierra appreciates the company of people she likes is a bit of an understatement. Sierra is pretty extroverted, always in the mood to do anything at the drop of the hat. This makes her pretty disorganized in just about everything she does, but she gets by well enough.

Outside of her generally loud persona, one of Sierra's most notable traits is her loyalty. Growing up as the younger sister of the Chaos host, Sierra was almost forced into the role of Yupik's guardarian and protecter. Although she initially loathed her brother for this, the two became practically inseperable by the time they were cast out on their own. Sierra's loyalty to her friends is unquestionable; while with the Row, Sierra often volunteered to go on missions for the sole purpose of helping a friend. Her loyalty to Yupik, however, is second to none. Sierra is willing to do just about anything if it means keeping her brother safe. This loyalty, of course, comes with a few consequences. If Sierra feels like someone is putting the lives of her loved ones at risk, she will shoot as much animousity at that person as possible. Sierra is definitely the kind of person to hold long, long grudges; to this day, Sierra would still jump at the opportunity to kill people she feuded with as a teenager.

Her sense of loyalty and responsibility to protect her friends has also taken its tolls on Sierra herself. Ebony's death still sits heavily with Sierra, and the immense amount of guilt she feels has stayed with her. Sierra is terrified of "being responsible" for the death of another loved one, and this has put strains on both herself and those she's close to.

Biography: Sierra did her best to keep herself busy in the years immediately following her withdrawal from the Row. For a while, she focused mostly on hunting, training, and other physical activities to keep herself busy. She picked up a few things, learned a few more skills; most notably, she started teaching herself how to fight with a spear, which she called Vengeance. As the years went by and as her brother and other friends began to settle down, though, Sierra began to feel increasingly lonely. Despite her social demeanor, she couldn't bring herself to stay in any kind of long term relationship with someone else. She would date another woman for a month or two, but she always ended the relationship on vague grounds. She told them that she just didn't want to be in a relationship, but the reality was far more complex than that. Sierra just felt stuck in the past, and that departing from that was terribly wrong. She felt more and more like a traitor the longer she stayed with each person; who she was betraying, she never really knew.

As Sierra went through her early twenties, she settled down with Miranda. Not in a romantic sense; the two still drove each other insane. They were just two lonely people who, when together, felt less lonely and shitty. Sierra ended up adopting three children throughout her twenties, and still maintains her lifestyle of hunting today.

Family?: Yupik Vride (brother), Natasha Vride (sister-in-law), Miranda Kanrinin (friend), Benjamin Vride (son), Alyssa Vride (daughter), Andrew Vride (son), Kendra Vride (niece), Landon Vride (nephew), Mordecai Reaves (brother-in-law), Catrina Vride (mother),

Amanda (sister-in-law).

Row Membership?: Lul no

Unique Strengths:

-Determination: Do not piss off Sierra. Sierra will go to the end of the world if it means getting her way, so if someone stands in her path, she has no problem flattening them.

-Physical strength: Sierra might be in her late thirties, but she's still in ridiculously good shape; it's one of the few things that keeps her sane.

-Combat experience: Sierra is skilled with both spears and knives, and is particularly skilled with axes and bows. She's been using the last two weapons for her entire life, so to say she's familiar with them is a bit of an understatement. She also has absolutely no qualms with torturing or killing enemies, so don't expect her to get hung up about having to kill someone.

Unique Weaknesses:

-Reckless: Dear lord is Sierra reckless. Sierra is... well, to put it bluntly, she's not very smart. Never has been, never will. Sierra often doesn't think things through, no matter how much time she has to consider something. Although she has some degree of combat smarts (she'd be dead if she didn't), outside of a fight Sierra's brain is pretty useless. She almost always goes on her gut feeling, and although this has occasionally worked out for her, usually it just means she ends up fucking up royally.

-Close-minded: Sierra admits she's not the brightest bulb, but she will still stand by her beliefs pretty religiously. She's not exactly open to outside input, and will only really listen to friends when she's trying to make a decision.

-Anger management: Something Sierra is not good at. Once she gets pissed off, she stays pissed off. As said before, she can hold grudges for a long time; she's hated her mom for about the past twenty-nine years now, and she's hated the Row for twenty-three.

Weapon Type: (axe, sword, guns, scythe, etc.) Man-Eater (ax), Vengeance (spear), Bow and Arrow, Dirks, anything she can get her hands on.

Weapon Information: (appearance, abilities, etc.) You know them.

Other?:
she's baaaack~

accepted mike!

Hime

Moderator





Join date

: 2013-05-19


Posts

: 9024


Age

: 22


Location

: N'al Ren



Name
: Arthur Yate-Carstairs
Age
: 14
Appearance
: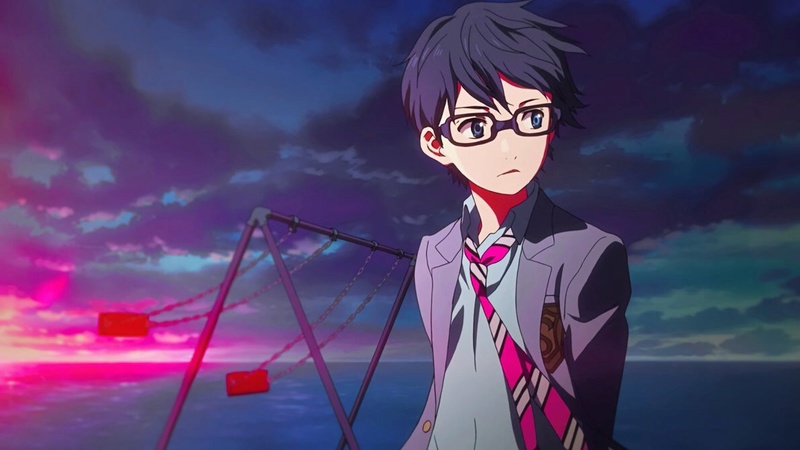 -He's 5'6" and 145 lb.
Personality
: While Arthur looks a lot like his father, his personality is a pretty sound mix of his parents. He's on the more level-headed side, like Elias, but he doesn't judge others for not being as intelligent as him. He's kind and supportive, like Gentry, but he's nowhere near as extroverted as her. He's pretty shy, all things considered, to the point where he does have social anxiety. Unlike the both of them, Arthur shies away from violence, and would rather not do it for a living. Instead, he gravitiates toward art, particularly literature.
Biography
: Arthur was born to Elias Carstairs and Gentry Yate-Carstairs, and that right there determined most peoples' first impressions of him. Both Elias and Gentry were dedicated members of Runite's Row who sought to serve and protect N'al Ren, in their own different ways. Many expected him to follow in his parents' footsteps. They expected him to be a proud warrior, like both of his parents. Or perhaps a political figure like Elias, or perhaps eventually come to be a buisnessman and eventually take on the Yate Enterprises company from Nathan Yate's hands.
His parents didn't put those sort of expectations on him. Both Gentry and Elias had parents who wanted them to go down a certain path in life, and neither of them wanted to make that mistake and force Arthur to choose one certain path. They wanted him to feel like he could do anything. But as a result, Arthur had absolutely no idea what to do. It wasn't before long that Gentry and Elias realized this mistake, found that Arthur had a particular love for reading, and then encouraged him to cultivate that love and go in this direction.
Arthur's relationship with his parents still wasn't what he wanted it to be -- or what Gentry and Elias wanted it to be, either. Both of his parents had sworn they wouldn't be like their parents, and that they would be around their child as much as possible. But life wasn't that simple. For a good portion of Arthur's life, Elias was a major political figure, which meant he'd be away a lot. Gentry, though she wanted to be a good mom, also still wanted to be a career woman, and still retained her sense of adventure, so she worked in law enforcement. But the job had the tendency to call upon her assistance at inconvenient times. That meant that Arthur and his sister, Taylor, were touted around to babysitter to babysitter (usually staying with Yupik and Natasha). Even though she was making a conscious effort to be there for Arthur and Taylor, she realized just how much they needed more of her attention, and she felt like she was making the exact same mistake that her parents were making. So when Arthur was nine, Gentry finally cut her hours from full-time to part-time, so she could spend time with her children more. But it was only a year later that Arthur started his time at Ald Ruhn Academy, and started living away from home.
The first year of Arthur's time there didn't go completely well. He had a hard time making friends, and was picked on a bunch by a bully named Jules. After a miserable first few weeks, he almost asked his parents if he could drop out of Ald Ruhn Academy completely. But that was before he met
her
.
On a normal day, Arthur was being picked on by Jules again. But as Arthur was attempting to fight Jules off, to stop him from punching him in the face over and over, a pretty girl saw what was going on, and beat up Jules for Arthur.
The girl, who later introduced herself as Fiona, did get pretty heavy detention (as did Jules). But she'd also saved Arthur, and she was nice to him. She was pretty, kind, and smart.
Poor Arthur was head-over-heels for her in no time flat.
So he's remained at Ald Ruhn Academy, too nervous and withdrawn to ever say more than "Hi," to Fiona ever since. Taylor joined him at the Ald Ruhn Academy two years later, so he's been able to rely on her. For now, Arthur's just enjoying his normal life with his having a sister, suffering from a crush bigger than should be possible, and all the while, studying literature at the Ald Ruhn Academy.
Ha. He won't be enjoying that normal life for much longer.
Family?
: Gentry Yate-Carstairs (mother, 39), Elias Carstairs (father, 41), Taylor Yate-Carstairs (younger sister, 12 going on 13)
Row Membership?
: Yup, soon
Unique Strengths
:
-Level-headed: Like his dad.
-Empathetic: Like his mom.
-Artistic: This is more of a strength of his own. While he's mainly well-versed in books and literature analysis, he's starting to take to writing and drawing as well.
Unique Weaknesses
:
-Inexperience: He's younger than most of the other members of the next generation of Runite's Row, so it's probably safe to say he's not as experienced as others.
-Lack of Combat Training: A guy joining the Row without any combat training. There's absolutely no way this can go wrong.
-Withdrawn: Exactly as it says. Arthur's pretty withdrawn -- too much for his own good.
-Insecurity: His father and mother are famous. He has a lot of eyes on him. That right there makes him feel under pressure, and brings on a good deal of insecurity.
Weapon Type
: Undecided at this point, but most likely a gun or a sword.
Weapon Information
: Ditto above.
Other?
:
-He is named after Arthur Carstairs, Elias's biological father. There are reasons for it.
--On that note, Gentry and Elias agreed that Gentry would have major say in the name of the first girl, and Elias would have major say in the name of the first boy. Elias named the boy after his father. Gentry screwed it and named the first girl after her favorite fictional character.
-His face claim is Kousei Arima from Your Lie in April.
-As mentioned in the form several times, he's studying Literature at the Ald Ruhn Academy.
-He's a Class S student. He used to be Class A, but pressure on him to meet the precident Elias set has propelled him to work extremely hard.
_________________
"I'll tell you where the real road lies: between your ears, behind your eyes. That is the path to paradise, and likewise the road to ruin."
Infinity's Row: Interlude l Anaphora: Pariah l Infinity's Row: Uncontrollable l Anaphora: Vengeance]
Currently Reading: The Traitor Baru Cormorant by Seth Dickinson
Currently Watching: Titans
Lucy di Romano:

Name: Lucy di Romano

Age: 16 [born Phaeat 2nd, 708 AW]

Appearance:

> Lucy stands at an average height of 5'5.

Personality: [ENTJ] When people meet Lucy, they think of her as a carbon copy of her mother: Strong-willed, sassy, and vulgar at times. But underneath these on-the-surface qualities, she bears resemblance to her father. Lucy possesses keen leadership skills and intelligence that often gets underestimated, especially since she's such a pretty face. But look out; if you mess with her, you might just end up dead. The young di Romano may look harmless enough on the outside, but a strong and hotheaded woman can truly accomplish anything.

Biography: While Lucy was growing up, her father was involved with the Ald Ruhn Knights for only the first part of her childhood; as she grew older, he decided to make his own business of caring for lone Jun children that may have been thrown out of their homes due to the demons born within them. Because of this, Lucy grew up surrounded by countless children -- some younger, some older -- and developed excellent social skills for when she began school.

Family?: Everett di Romano [father], Amber Valentine di Romano [mother], [Ronan's future char]

Row Membership?: Yes

Unique Strengths: Strong-willed, loyal, tough, determined, kickass (quite frankly).

Unique Weaknesses: Insensitive (at times), pissy, gets overly stressed easily, doesn't know when to stop.

Weapon Type: (axe, sword, guns, scythe, etc.) Axe

Weapon Information: (appearance, abilities, etc.) The axe is called Firereign, and it's made out of solid bronze and detailed with flames and red ribbon. Whenever it's swung, powerful red flames shoot out.

Other?: --
The Lai'deum Siblings:

Name: Inse Lai'deum

Age: 18 [born Hanellat 32nd, 706 AW]

Appearance:

> Inse stands at a height of 6'0.

> His eyes are a vivid yellow & his hair is a stark white, as they are traits of the shrine protector bloodline.

Personality: [INTP] Inse is an extremely serious and stoic person who only speaks when spoken to. He is highly intelligent, practical, and logical to the point of seeming cold-hearted and standoffish. He is very set in his goals, and refuses to let anyone stand in his way. He tends to seem as though he is uncaring towards other humans, which is somewhat true. Inse only opens himself up when he forms a deep connection with someone else, which is a very rare occurrence. The only person he has ever shown any sign of affection for is his sister, under very limited circumstances.

Biography:

> CLAN HISTORY: The Lai'deum clan was established long before the First Great Clan War as entrusted protectors of the shrines. They are a long line of priests and priestesses who have remarkable and pure spiritual powers, including healing, enchantment, and protection. Those born into the Lai'deum clan have white hair due to their untainted purity and spiritual strength. They fought alongside Runite's Row in the first clan war.

> INSE'S STORY: Inse and his younger sister are from the northeastern corner of N'al Ren. They are from a small and poor village known as Lav're, said to be the most holy and sacred village in all of N'al Ren. Lav're is where the Twelve Sanctuaries, very renowned worship areas, are located. They never grew up knowing their parents, but this fact didn't bother Inse as much as it did Aure. He believed that Ciel took their parents away for a reason, and chooses not to question the occurrences of their fate. One day, the clan elder reveals to the siblings that the Zodiac Coronet has been missing from their temple for a very long time, and they are to bring it back if the Lai'deum clan is to maintain their spiritual power...

Family: Aure Lai'deum [younger sister], parents unknown.

Row membership?: Eventually.

Unique strengths: Levelheaded, logical, strategic, often the voice of reason.

Unique weaknesses: Standoffish, cold, insensitive, untrusting.

Weapon Type: A magical staff.

Weapon Information: Inse's staff is known as Lunaris, and it draws power from the moon. The staff is able to generate a shield and heal inflictions. The magic Lunaris produces also has calming properties; ultimately, it cannot be used in battle, only defense.

--------------------

Name: Aure Lai'deum

Age: 16 [born Draenat 15th, 708 AW]

Appearance:

> Aure stands at a height of 5'4.

> She possesses the same clan traits as her brother, mentioned above.

Personality: [ENFP] Aure is her brother's polar opposite. Although raised as a priestess, she shows no adherence to rules or guidelines concerning lifestyle. She's energetic, loud-mouthed, and spontaneous, never thinking before her actions. She also has a very large and caring heart, making her appear vulnerable and naive to others. Often, she grows annoyed with her brother's dull personality, but is otherwise very loving and looks up to him. She is sometimes seen mirroring his actions or orders. Aure's main goal is to prove her worth and value, even if that means injury or death.

Biography: Essentially the same as Inse's, but she was never given as much responsibility as him in her life. She always grew restless, hoping that one day the identity of her parents would be uncovered and that she would be seen as a valuable member of the sacred clan.

Family: Inse Lai'deum [older brother], parents unknown.

Row membership?: Eventually.

Unique strengths: Free-spirited, optimistic, hopeful, passionate.

Unique weaknesses: Naive, clumsy, unaware, ditzy.

Weapon type: A magical staff.

Weapon information: Aure's staff is known as Stellaris, and it draws powers from the sun. Unlike Inse's, this staff has the ability to attack with considerably powerful fire-based spells.

Hime

Moderator





Join date

: 2013-05-19


Posts

: 9024


Age

: 22


Location

: N'al Ren



I promise I'll format this form to look a lot better when I'm not on my iPhone.
Name: Taylor Yate-Carstairs
Age: 16
Appearance: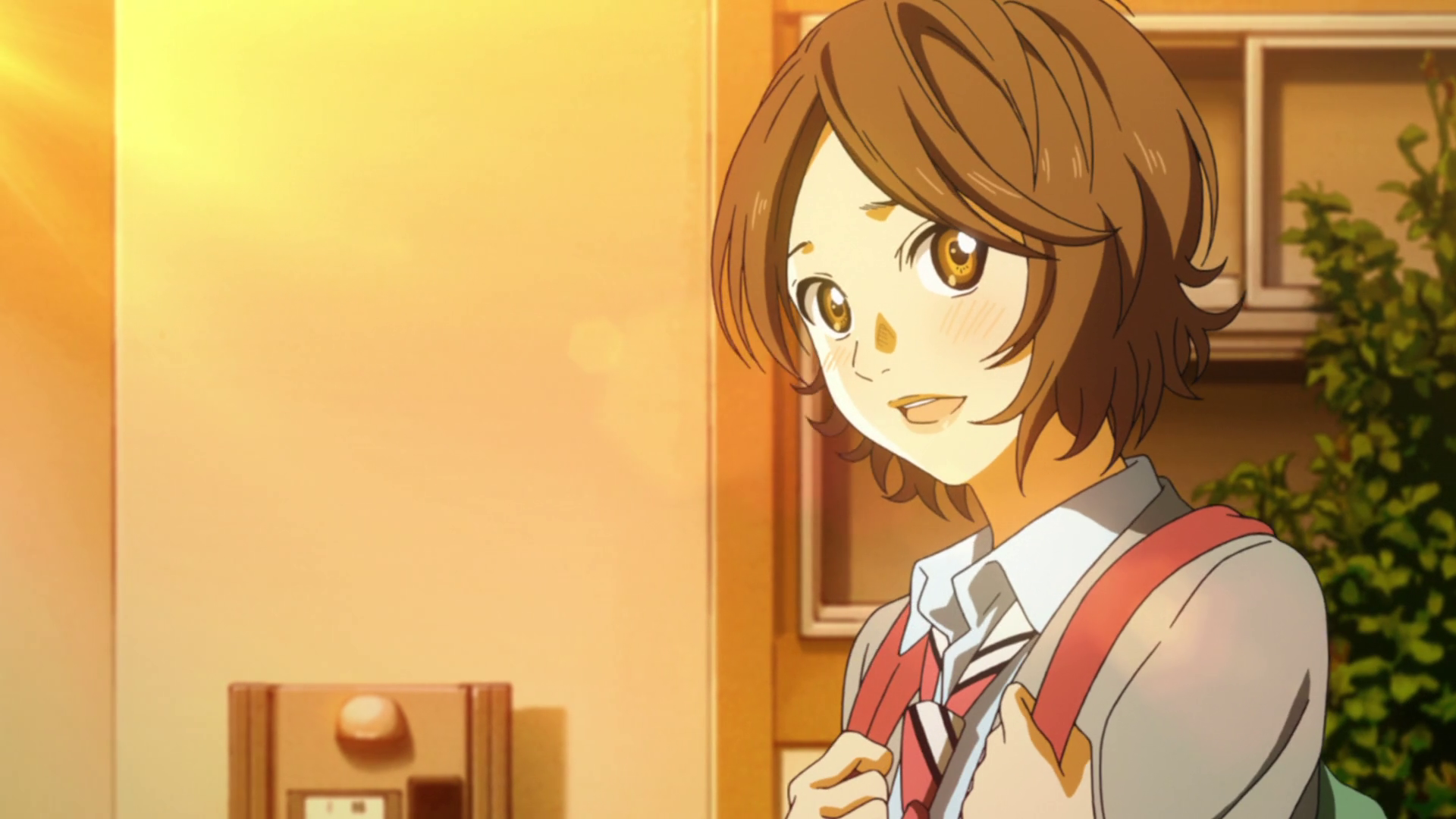 Personality: Taylor is a spitting image of Gentry, and she, outwardly, seems just as sweet as her mom. Haha, no. She's a lot more like her dad. She's just as intelligent and analytical as him, and constantly strives for greatness like it's just about to be within grasp. She's shrewd and competitive, and does everything she can to stand out. That really doesn't help Arthur, given that he already feels overshadowed enough by his mom and former president of a dad.
Though, as has been said, she's more like her dad, there's also a bit more of her mom in there, too. Her desire to enter the politics department stems from a desire to help others as a leader, so she wants to, deep inside, make the world a better place.
Biography: For the sake of time, I'll redirect you to Arthur's biography.
Family?: Gentry Yate-Carstairs (mom, 39), Elias Carstairs (dad, 41), Arthur Yate-Carstairs (brother, 14)
Row Membership?: Yes
Unique Strengths:
-Work Ethic. Taylor's work ethic is amazing. She's the kind of person who, on top of being a Class S student, will do all of her stuff while binging a 150+ episode series that a friend was watching within two weeks, just so said friend would be able to have someone to talk to about it.
-Competitive
-Driven
-Intelligent
-Decisive leader, though she's not always compassionate.
-Kind, deep at heart.
-Martial arts and expert marksmanship, after having been in those respective academy clubs.
Unique Weaknesses:
-Work Ethic: It's a double-edged blade. While her work ethic is strong, it's also burned her out, and has given her psychological breakdowns.
-Competitive
-Too driven for her own good
-Stand-offish
-Deep-rooted feelings of inadequacy
-Taylor can hold conversations with acquaintances just fine, but it's hard for her to build deeper relationships.
-Pride. It's rare for Taylor to ever accept help.
-Anxiety/Mental health issues. I don't like to think of it as a weakness, per se, but it should still be noted that Taylor has these. Her work ethic pushed her so hard a few years ago that she actually began to psychologically break down. She was diagnosed with severe anxiety, and had to take a semester off from school so she could make a recovery. Now, Taylor's back in the game, more determined than ever, so she can make up for that lost time, but going too hard can put her back into that downward spiral.
Weapon: Rifle
Weapon Name: Still undecided, as of now.
Trivia:
-Face claim is Tsubaki from Your Lie in April.
-Taylor is partially inspired by various real-life friends of Writing, who were stellar AP students before the stress got to them and gave them health issues.
-Taylor was originally going to be younger (age 12, to be exact), but Writing just recently decided she should up the age a bit.
-Word of God is that if Taylor ever took the ACT, her score would be 35. Then she'd retake it six more times until she finally obtained the 36 she was looking for.
_________________
"I'll tell you where the real road lies: between your ears, behind your eyes. That is the path to paradise, and likewise the road to ruin."
Infinity's Row: Interlude l Anaphora: Pariah l Infinity's Row: Uncontrollable l Anaphora: Vengeance]
Currently Reading: The Traitor Baru Cormorant by Seth Dickinson
Currently Watching: Titans
Lucian Faust:

Name: Lucian Faust

Age: 17 [DOB unknown, due to his lack of family.]

Appearance:

> Lucian stands at a height of 5'11.

> He always wears an odd looking gem around his neck.

Personality: Lucian is an extremely good-natured guy. He's friendly, levelheaded, and considerate of others. Other students often find him strange because of his tendency to disobey social cues, but other than that, he's regarded as one of the friendliest guys that they know. He also has a reputation of being a bit of a health nut and extremely cautious of germs. Lucian's eagerness to make friends, see others smile, and his "adorable" clumsiness is what makes him warm and endearing.

Biography: Lucian's past is a bit hazy. He hardly remembers a thing, especially regarding his family. All he truly remembers is his loneliness and isolation brought upon him from a young age, which shaped him into the person he is today. He grew up in the Ald Ruhn Orphanage, where he was neglected and estranged due to his odd behavior and unpredictable personality. When he was old enough, he asked to be enrolled into the ARA, and is now studying politics in his teenage years. He interns at the ministry hall, where he earns enough money to rent a small apartment room in the poorer part of the city.

Family?: None, all deceased.

Row Membership?: Yes

Unique Strengths: Optimistic, kindly, personable, good-natured.

Unique Weaknesses: Clingy, awkward, clumsy, unpredictable.

Weapon Type: (axe, sword, guns, scythe, etc.) Sword

Weapon Information: (appearance, abilities, etc.) It has no name, but a very sharp edge. Lucian has to be careful while using it, since he isn't well-coordinated.

Other?: ––

Hime

Moderator





Join date

: 2013-05-19


Posts

: 9024


Age

: 22


Location

: N'al Ren



Name: Kendra Vride
Age: 17
Appearance: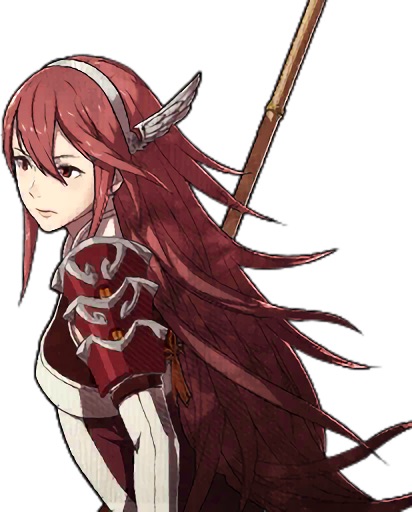 Personality: Kendra, while not the polar opposite of Ebony like Yupik and Sierra are, is still dissimilar to her. She shares the same sense of optimism as Ebony, but she's a lot more quiet. She's like a wallflower. She's sweet, and sensitive, and is the type to bottle in feelings in order to spare others. She's honestly kind of dependent on Ebony for support, as she's more easily worried and scared. But she does, deep down, have a sense of bravery she inherited from her parents and aunt.
Biography: For a child raised by two Jun hosts, her life has been rather uneventful. She grew up with Yupik and Natasha to look to for support, though she does sometimes feel a disconnect from her father. He's nowhere near as neglectful of her as Aegyn Vride was to Sierra, but Kendra still couldn't help but be jealous of the extra time Ebony had with him.
That's a large reason why she chose to study medicine at the Ald Ruhn Academy. Yupik was a doctor, so she figured that now he'd be much more likely to help her out with her homework. She even took up the axe, so she could spend time with Aunt Sierra while Ebony was with Yupik. Life was great, all things considered, and it still is, mostly. But as the years went by, Yupik started worsening. Some of his episodes has scared her more than she'll admit to him. Any social life she might have had dwindled as she started using her free time to help her mother around the house, in the wake of his condition. Kendra becomes more uncertain about the future every day.
Family: Yupik Vride (father), Natasha Vride (mother), Ebony Vride (sister), Mordecai Reaves (uncle, deceased), Sierra Vride (aunt), Miranda Kanrinin ("aunt"), Benjamin Vride (cousin), Alyssa Vride (cousin)
Row Membership?: Yup!
Unique Strengths:
-Compassionate
-Not bad with an axe
-Thoughtful
-Loyal
Unique Weaknesses:
-Extremely quiet, particularly around the Row's children. She's sure they're good people, but due to all that happened, she's almost afraid of what her parents and aunt will think if she associated with them too much.
-Naive
-Easily intimidated
-Lack of confidence
-Lack of actual combat experience
Weapon Type: Axe
Weapon Information: She affectionately calls it 'Woman-Drinker', as a parody of Sierra's 'Man-eater', but she wants to actually give it a serious name someday.
Other?:
-Face claim is Caeldori from Fire Emblem.
-Kendra was named for Natasha's mother.
_________________
"I'll tell you where the real road lies: between your ears, behind your eyes. That is the path to paradise, and likewise the road to ruin."
Infinity's Row: Interlude l Anaphora: Pariah l Infinity's Row: Uncontrollable l Anaphora: Vengeance]
Currently Reading: The Traitor Baru Cormorant by Seth Dickinson
Currently Watching: Titans
Kallen Ialis:

Name: Kallen Ialis (Name subject to change in the next few days)

Age: 16

Appearance:

Spoiler:

Personality: Kallen tends to be relatively quiet, though he's much more extroverted than his father.  He's friendly, upbeat, and cheerful, though not overly so.  That being said, he does have a breaking point, and he can switch from light-hearted fun to being serious in a matter of seconds.  Kallen tends to get along with almost anyone, but his strong desire to succeed in everything he can can bother people at times.  He also has a strong desire to learn, no matter what it is he's learning.

Biography: Kallen was born as the second child of Silvien Dalakanth and Aven Ialis, two Row veterans, in Swynborough, around a year after his sister, Jordan.  Motivated to succeed academically by his parents, Kelen ultimately decided to focus his studies on Economics, despite his interests in Politics and History.

Family?: Silvien Dalakanth (mother), Aven Ialis (father), Rafael Dalakanth (uncle), Jordan Ialis (Sister)

Row Membership?: Yes

Unique Strengths: Kallen is intelligent, thoughtful, fairly charismatic, and good at fighting.  He's driven, and can assess the needs of a situation and adapt to them well.

Unique Weaknesses: Kallen can push himself too hard, and does so fairly often.  He also compares himself to others fairly often, and is overly critical of himself.  While he's a good fighter, he has not much actually combat experience.

Weapon Type: Sword (Apeiros)

Weapon Information: Apeiros is typical in appearance, except for its dark grey color, and Ialis crest imprinted near the end of the blade.  It can generate 3 hard light copies of itself at will.

Other?:

Paradox

Profound Creator





Join date

: 2013-05-09


Posts

: 3548


Age

: 20


Location

: Who knows anymore?



Name: Gemma Alehna
Age: 16
Appearance:
Personality: Around people she doesn't know Gemma is usually considered strange, she has always had trouble with interpersonal connections due mostly to her secluded upbringing. More than anything though she just wants to belong and to try and figure out how to live a normal life... more to come....
Biography: Perhaps you'll find out when you meet her. Or perhaps I just won't write one..... only thing you need to know is that she is the 3rd person since Ebony Marachelle to be the host of Ursine, the Bear jun.
Family?: Nobody of note
Row Membership?: Not at this point
Unique Strengths: idek
Unique Weaknesses: ^

Weapon Type: (axe, sword, guns, scythe, etc.) nothing right now but she'll be getting something
Weapon Information: (appearance, abilities, etc.)

Other?: ummmm bear jun? Also shit form is shit, I just want to RP

Mythie

Epic Creator





Join date

: 2013-05-13


Posts

: 8907


Age

: 22


Location

: Hogwarts



Page 2 of 4 •
1, 2, 3, 4
---
Permissions in this forum:
You
cannot
reply to topics in this forum