Creative Commons
Original Creativity Center works are licensed under a
Creative Commons Attribution 4.0 International License
, unless stated by the owner. Permission to distribute commercially must come directly from the artist/writer.
Some individual works (RPGs, stories, artwork) may have their own licenses, so be sure to pay attention and heed those as well. The above purely exists as an umbrella license.
October 2021
| Sun | Mon | Tue | Wed | Thu | Fri | Sat |
| --- | --- | --- | --- | --- | --- | --- |
| | | | | | 1 | 2 |
| 3 | 4 | 5 | 6 | 7 | 8 | 9 |
| 10 | 11 | 12 | 13 | 14 | 15 | 16 |
| 17 | 18 | 19 | 20 | 21 | 22 | 23 |
| 24 | 25 | 26 | 27 | 28 | 29 | 30 |
| 31 | | | | | | |
Calendar
End of Year News (December 2017)
Thu Dec 28, 2017 3:57 am by Adrian
(It's been one year since I made a news thread, oops)
Merry Christmas/Festivus/whatever holiday you do or do not celebrate!
2017 was a pretty busy year IRL for most of us - according to forum statistics, our busiest month was in June with 1671 total posts, meaning our post rate has been a little …
[
Full reading
]
Comments: 0
Forum Bug
Wed Dec 28, 2016 3:18 am by Adrian
Hi all,
We're aware of a peculiar forum glitch that's causing some subforums to be locked.
Due to the lateness at this time, it might be a while before the glitch can be remedied, because despite my best efforts and as far as I can tell, everything seems to be working fine admin-side. It may have …
[
Full reading
]
Comments: 1
Discord News/Update Test
Thu Dec 08, 2016 1:35 am by Adrian
Comments: 0
5>
+12
WritingBookworm
Athena Lionheart
Wishie
Michael DeathFlame
Ace
NightOwl
Paradox
Comrade Squid
Omni
Fix-It
Shaybaysasuke
Lady Senbonzakura
16 posters
Page 2 of 8 •
1, 2, 3, 4, 5, 6, 7, 8
Yay, Vincent and Bridget/Bridgett are back! Accepted!
_________________
"I'll tell you where the real road lies: between your ears, behind your eyes. That is the path to paradise, and likewise the road to ruin."
Infinity's Row: Interlude l Anaphora: Pariah l Infinity's Row: Uncontrollable l Anaphora: Vengeance]
Currently Reading: The Traitor Baru Cormorant by Seth Dickinson
Currently Watching: Titans
Thanks! I'll be bringing back my metal-bender, Tristen, plus a new character soon!
_________________
MAXXXXXXX | beeple
Name:
Aava Monet
Alias:
The Sorceress
Age:
17
Appearance:
She stands at 5'6 with a kinda-muscular build and weighs 120 lbs.
Hometown:
Atlanta, Georgia
Personality:
(this personality needs some work, but here you go.)
Aava was once a naive, outgoing, stubborn, and extremely friendly young girl, however she's changed a lot in the past few years. Now, she isn't the type of person to make a spectacle of herself and keeps to herself, and dislikes those that do as she find them to be very annoying. She's also developed some anger issues and can get frustrated easily. She doesn't have a filter when she talks with other people, always being blunt with her words, no matter if it's with a friend or with someone she dislikes. However, she's still kept some of her friendliness about her. She still holds onto her dream of becoming a hero to do good for the world, and tries to act in accordance to those values.
Personality Type:
ISTP "The Virtuoso" (maybe, still deciding)
Abilities:
Magic
Magic:

Magic, for lack of a better term, is the very energy, or substance, that allows the universe function. There are people, called Witches and Warlocks, who are able to manipulate and harness this energy through casting spells, magic circles, and runes, allowing them to have a multitude of different abilities at their disposal.

To be able to harness this energy, they must have a source to access it from. Most often it's from an inner reserve, but people can also tap it from mystical artifacts, and even other dimensions, although this last one is very rare. Since magic is a very technical power, being able to harness it requires years of training and understanding of the energy. It should also be noted that each individual has an affinity towards certain branches of magic. Some may be better at fire and light spells, while others are better at clairvoyance and telepathic spells. Now, this doesn't mean they can only perform those certain types of magic, it just mean other types are more difficult and can take more time for them to learn.

The Price of Magic

Magic always comes with a price. Some time after a witch or warlock begins studying and practicing magic they will suffer a loss of some sort. For some it's having a fall out with the love of their life, for others, it's their health. (For my character, it was her voice.) Sometimes this loss will happen well into their adult years while other times it can happen not even a year after beginning their studies.

Harnessing Magic

A single rune, magic circle, and spell can't have more than one effect. For example: if the spell Erif llab casts a small fireball, it also can't light a small flame upon a candle and a different spell will be needed for that effect.



Runes: The most basic form of magic and is often the first type a person will learn. Drawing a rune will allow the Witch or Warlock to gain very simple abilities.

Magic Circles: Magic circles are are a more advanced form of magic. They are conduits that allow the user to tap into the mystic powers that be. These circles are made out of runes, which vary with each effect the user wants and, like runes, the user must draw out the circle (with chalk, markers, pens, etc.) or can permanently carve one onto an object.

Spells: The only verbal form of magic. Simpler spells are very short, while more complex and powerful spells can sometimes up to a minute to cast.

Blood Magic: When someone tattoos a rune or magic circle onto their body, it will drain a part of their life force each time it is used, and if it is used enough, the witch or warlock will wither and die. To tattoo a rune or a magic circle onto their body, they must use their own blood to do so. Each time it is used, it will draw more blood to draw over the image. This is a highly frowned upon use of magic.


Runes:

This is my basic idea of how runes look, though it's not exact.

Familiars

If a person gets themselves a familiar, they will gain an extra reserve to draw magic out of, instead of being able to only draw it out of their own inner reserve. They will also have a empathic link with the animal, allowing both of them to know what the other is feeling. However, if the familiar dies, the witch or warlock dies as well. Likewise, if they die, the familiar will also die.

Mystical Artifacts

Very powerful spells cannot be performed instantly by a Witch or Warlock and only be stored inside mystical objects. The person using the artifact must also be in contact with it for it to be used. While the spell is being cast upon the artifact, or a Magical Circle is being permanently placed on it, they will also need to put an excess amount of magical energy onto it for it to be transformed into a Mystical Artifact. This process is a long one and can sometimes take a few days to complete.

Known Magical Artifacts:



Bag and Trunk Portal: Aava has a small leather bag she keeps with her at all times, inside the bag she burned in a portal magic circle, allowing it to become a gateway when she sticks her hand in. In a trunk in her room, she burned in a similar magical circle which connects to the one she placed on her bag, allowing it to become the connecting gateway. No matter how far away she is, this allows her to reach inside her bag and take items from her trunk, as well as placing items in it. When her bag is closed, the portal is closed.

Her Spells:

Aava has an affinity towards the fire and energy magic types. And since my character relies on runes and magical circles to perform her magic, she has a few different ways to have access to them without having to redraw them each time she wants to use on. To activate them, she must touch them.

Necklace:

She owns a necklace with three flat metal charms on it, on which she's inscribed a rune or a magic circle onto.



Barrier Protection: A magic circle that summons an energy barrier around the user, protecting it from harm. Uses the Sun, Magickal Energy, and a Protection rune. It takes up a lot of her magical reserve so she can't have it up for too long.

Do Onto Others: (She's still perfecting this one) A magic circle that uses the Sun, Mars, Widdershins, and Protection runes. Any pain that comes to her will also be put upon the attacker while she activates this circle, however no actual injury transfers, just the pain from it.

Healing Rune: A rune that, when activated, will heal small cuts and bruises on herself over the course of a few minutes and will slowly help along the healing process of worse injuries. For example: it usually takes a broken arm 6 weeks to heal but when she wears it, it will only take 5 weeks. So, not the most ideal rune for major injuries that need immediate attention, but hey, it's something.


Gloves:

She owns a pair of fingerless black gloves. There is a single magical circle on the palm of each rune. To activate both of these magical circles, she simply reaches one of her fingers down to touch it.



Energy Ball: A magic circle that creates and throws an energy ball the size of a baseball out of it. Uses the Magickal Energy and Mars runes.

Having A Blast!: A magic circle allowing her to summon a small energy orb (about the size of a marble) that will explode within 10 seconds. It has a blast radius of 4 feet with detonated. Uses the Magickal Energy, Fire, and Mars runes.


Cards:

She has a few blank playing cards that she inscribes runes and magical circles onto.



Scatter Shot: A magic circle that shoots out three beams of magical energy simultaneously at a target she focuses on. To use it, she holds the card up in the direction of her target when she activates it, and the beams will shoot out of the magic circle towards it.

Magical Energy Rune: On it's own it allows her to focus her energy into one of her hands making it visible, yet harmless. She uses it as a light source when she needs it.

Alerting Smoke: A magic circle that uses the sun, fire, and protection runes. When someone who is within 30 feet of her wishes to do harm to her is nearby it will begin smoking, allowing her to know of their presence even if she can't see them.

To Cause Sleep Rune: Helps a person fall asleep. It's basically like taking a few sleeping pills.

Fire Elemental Rune: When used on it's own, it allows the user to lightly burn an object or person. Can also be used to light wood or other flammable materials on fire.


Other Magical Circles She knows:



Flaming Circle: A more complicated magic circle. The main circle is placed down with 1 line coming out of it and at the end of this line a simple design is placed. The design is the ignite switch that she uses to turn this rune on. When turned on, a thin wall of fire (about 3 feet high) surrounds the main circle. This can be used to temporarily trap or surprise someone.

Bag and Trunk Portal (magical Artifact): My character has a small leather bag she keeps with her at all times, inside the bag she burned in a portal magic circle, allowing it to become a gateway when she sticks her hand in. In a trunk in her room, she burned in a similar magical circle which connects to the one she placed on her bag, allowing it to become the connecting gateway. No matter how far away she is, this allows her to reach inside her bag and take items from her trunk, as well as placing items in it. When her bag is closed, the portal is closed.

History:
Magic has been on the earth since the dawn of man as well as those who are able to manipulate and harness it's energy. However, over time a stigma had been put upon those who were born with the gift to manipulate magic, associating them with the devil and other evil forces. This caused witch hunts to spread across the world, killing all those who would dare reveal themselves as witches or warlocks. The most notable one being the Salem Witch Trials. They tried to defend themselves, but ultimately, they lost the war.
By the 1800's, there were very few witches and warlocks left. Those that remained formed smaller covens and spread out all across the globe to keep themselves hidden. Now, in the 21st century, most covens still hide their existence but a select few have been more open about who they are with the public, which has led to some good and some very bad situations for them. Because of this, there have been only a select few heroes who were a witch or a warlock.
Aava was one of those heros for a short time.
But, long before she became a hero she grew up with her parents in Atlanta, Georgia. She studied magic every since she was little and worked hard to hone her skills, finding out she had an affinity towards the fire and magical energy branches of magic. When she turned 9, she officially joined the coven The Hidden Rose, which her family had been apart of for generations. Afterwards, she began to learn about the traditions and ways of the coven, as well as the known history of magic.
By the time Aava was 11, she had lost the ability to speak, much less perform spells. No matter what she, or her parents, did, nothing seemed to help her condition. Then, like a slap in the face, she was informed that it had to be the price she would pay for using magic.
It took her a few months to grow used to not being able to speak, though this didn't make life any easier for her. Communicating with her family and friends grew difficult and over time her friends grew tired of having to wait for her to write out what she was saying, causing them to slowly withdraw from her. Seeing their daughter coming more and more troubled with each passing day, they began taking sign language classes together, allowing her to communicate more freely. It didn't solve the problem of course, but it certainly helped her.
Another thing she had to learn how to do differently was performing magic. She had to switch from mainly using vocal spells, to runes and magical circles. These ways of harnessing magic were a lot less fun for her, and more work than she wanted, but she persisted through her new studies nonetheless.
As she grew older she became fascinated by heroes and admired them for their bravery. Not only fighting villainy, but also enduring the hate the public bombarded them with and not letting it affect their acts of heroism. It resonated something new inside of her. Her favorite hero was The Sorcerer, a warlock, who saved countless people. He was brave, kind, strong, and was also a very powerful man. She was 14 when he was killed in combat. She wept at his death. She even ran away one night a few weeks later to visit his grave and pay her respects towards him.
She knew her family and coven didn't care for him. She would overhear them berate him whenever he was on TV, the news, or mentioned in conversation. He went against their ways, something they could never stand for. But she was baffled at how they continued to talk bad about him even after his death. She couldn't understand how they could be so cold hearted.
She eventually got sick of it all and decided to begin going out and fighting small crime in her town, coning the name The Sorceress for herself, in honor of her favorite hero. Once her actions started picking up steam in the local newspapers, it didn't take long for her coven to figure out it was really her. Soon, she was summoned by the Elders of the coven. The conversation was a short one in which resulted in her membership of the coven being revoked since they feared that her actions would reveal their coven to the public. The coven leaders were going to boot her parents as well for allowing it to happen in the first place, but they were able to stay since they agreed to send her to a very restricting boarding school in the country, not allowing her to continue her extracurricular activities.
That night, when they were home alone her parents tried to reason with her, saying they feared for her safety as well as the safety of the coven. They said she was just a 14 year old child who didn't understand the consequences of her actions. That she didn't understand that she could end up just like the person whose name she had taken. Aava wanted to scream at them, but of course, no sound would come out of her mouth, which only frustrated her even more. Even after arguing and pleading with them for hours, they never changed their minds.
And so, her short run time as a hero came to a reluctant end.
Family:
Emily Monet (Mother)
Nolan Monet (Father)
Melany (Mothers familiar)
Likes and Dislikes:
-She likes sweets, the quiet, fighting, fantasy novels and videogames.
-She dislikes obnoxious people, horror movies,
Strengths:
- She's skilled in her magic, having continued to hone her skills in secret over the years.
- She already has a good few months experience with being a hero so she's not completely new to this whole hero business, even if it has been a few years since she's been in the field.
Weaknesses:
- Aava isn't able to speak. It makes communicating with others difficult and she isn't able to cast verbal spells. She has to reply on her runes and magical circles to harness magic, and if she isn't in contact with them she's not able to use her power.
- She can be very blunt with her words, especially with people she doesn't like, which can lead to her saying some very not nice things to people.
Other/Trivia:
- She knows ASL.
_________________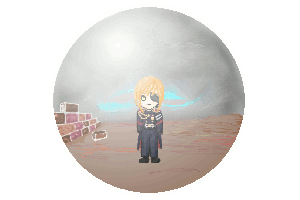 Thank you so much Athena! You're amazing!!

Forum Rules..

• •

..Anaphora: Entropy..

• •

..

Anaphora Wiki
Spoiler:

NightOwl

Retired Staff





Join date

: 2013-05-09


Posts

: 1102


Age

: 25


Location

: Coding hell



Tristen Madden:

Name: Tristen Madden

Alias: Metalhead

Age: 16

Appearance:

Spoiler:

Hometown: San Antonio, TX

Personality: Though she has her core interests, Tristen loves getting to know people. She is a social butterfly that doesn't particularly align herself with a clique. Many would consider her to be "otherwise alternative."

Personality Type: ENFP (Campaigner)

Sexuality: Bisexual

Abilities:

Ferrokinesis - Tristen has the ability to bend steel, and depending on the circumstances, can jam most guns. However, if something is already moving (the swinging of a sword, a speeding bullet, etc), she finds it much harder to control. It's something she wants to work on.

Frequency Manipulation - Tristen can jam waves, and can convert waves into light, sound, and sometimes even radiation (however, she isn't immune to the last)

Enhanced Senses - Tristen has a heightened sense of sight, sound, touch, taste, and smell. She also has a heightened sense of balance, and at some points can detect the presence of other superhumans in the vicinity.

Personal History: Ever since she was born, James and Clarissa Madden knew their daughter wasn't normal. She was ambitious and excited, which weren't bad, but when she entered middle school, it became evident that Tristen was "gifted." James blamed her abilities on his genetics. Pretty quickly, the relationship of her mother and father became strained, as James neglected to inform Clarissa that his family tree held quite a few superhumans in its branches. After their brief separation throughout Tristen's middle school years, however, they got back together in an attempt to try and repair their family.

Because of her parent's separation, Tristen had to teach herself how to mature socially and mentally. As a result, she gained many acquaintances and a few friends - but she didn't really have many people she was close with, aside from her parents. She also discovered how to hone her abilities, and did so all throughout high school, up until her senior year - where she received a letter from Harwell's.

Family: James Madden (father, alive), Clarissa Madden (mother, alive)

Likes and Dislikes: Tristen likes: Maroon and red, Chick-fil-A, barbecue, fruit, tons of alt. rock and indie bands, anime, YA dystopian novels, writing poems. Tristen dislikes: Green, "classy" dishes, pop and rap, politics and grown-up topics.

Strengths: Tristen has a strong head, and is willing to adapt to any situation. She can work well with just about anybody - even people that would be annoying.

Weaknesses: Tristen tends to be a bit materialistic, worrying about little stuff that shouldn't even matter. She also tends to retrospectively over think stuff - i.e., she wonders how a situation could have gone better, and even thinks that accidents are caused by her. Essentially, she is too willing to carry burdens.

Other/Trivia: Nope!
My fourth character will arrive mid-RPG. There is a reason.
nvm lol
Last edited by Sentinel on Tue May 30, 2017 9:55 pm; edited 2 times in total
_________________
MAXXXXXXX | beeple
NightOwl and Sentinel: Both accepted!
_________________
"I'll tell you where the real road lies: between your ears, behind your eyes. That is the path to paradise, and likewise the road to ruin."
Infinity's Row: Interlude l Anaphora: Pariah l Infinity's Row: Uncontrollable l Anaphora: Vengeance]
Currently Reading: The Traitor Baru Cormorant by Seth Dickinson
Currently Watching: Titans
Aaaaand form
#2
.
Sometimes She's Superhuman:

Name:

Phoebe Murdoch

Alias:

Burnout

Age:

18

Appearance:

Hometown:

Chicago, IL

Personality:

You know the drill.

Personality Type:

ISFP

Abilities:

Phoebe has the power to create and maintain a powerful force field around her body. While within this field, she is completely sealed off from the outside environment, and as such is impervious to all harm. She can simulate superhuman strength by lifting things with the force field wrapped around her limbs, with a maximum weight of a whopping twelve kilotons, and can fly by moving the field with herself inside of it, at a top speed of about a thousand miles per hour. She can also form her force field into simple objects and shapes and, while within her field, experiences a time dilation effect, such that for every second that passes outside of Phoebe's field, she experiences fifteen minutes inside of it, and can react and move with appropriate speed. Phoebe's force field appears to glow bright red, as it powers itself by reducing the energy of all wavelengths of light hitting it, redshifting them. As a result, in addition to visible red light, some of what hits her field becomes microwave radiation, which is what causes the lethality of her powers: using her abilities is, quite literally, cooking her alive from the inside out.

Personal History:

For the first seventeen years of her life, Phoebe Murdoch was entirely unremarkable. Her family was well-to-do, but not rich. Her grades were okay, but not spectacular. She wasn't disliked, but she wasn't especially popular either. The one thing she thought she had, that made her just a little bit special, was that, in her eyes, she was a good person; not just a decent person, but a really, genuinely

good

one, who volunteered for charity, made care packages for the homeless, and camped outside the state capitol with a sign and a sleeping bag for three days over summer vacation, campaigning for human rights. All of which was why it came as such a shock to her when she killed James Harris, and what she did after.

That night, she was driving back from a party—after all, she was allowed to have a little fun, right?—and while she wouldn't have called herself drunk, exactly, she was definitely a little tipsy. It was dark out. She didn't see the kid until she was right on top of him, and by then it was too late. A small body hit the pavement. Tires squealed; a car stopped, half still in the middle of the road. A girl got out of the driver's seat. Was she Phoebe Murdoch? She wasn't sure. She looked down at the small body, so small, how could it be so small, that had hit the road. She couldn't believe it. It simply couldn't be real. This sort of thing didn't happen to good people. No, she realized, this sort of thing didn't happen to

good

people. The door of the house up the street opened. Phoebe ran to her car and drove away. When she got home, she almost said it. She didn't say it. Phoebe went to bed sobbing. She didn't even know the boy's name until she saw it in the news the next day. Three weeks later, her powers manifested.

Phoebe knew from the start that there was something wrong with her new abilities. She could be strong, fast, and invulnerable, but at the same time, it

hurt

, and afterwards she felt more tired than she could believe. In secret, she took herself to be examined by a doctor specializing in superhuman cases, to see if they could figure out what was wrong. Meanwhile, she began a career as a superhero, calling herself the Beacon. After all, it was the

good

thing to do, and more importantly, the adrenaline buzz kept her from thinking too much. She couldn't use her powers long, but with abilities like hers, most normal criminals and even minor supervillains could be dealt with in a matter of seconds. The appearance of a new hero of her seeming caliber drew a great deal of attention—possibly the most powerful superhuman since Lightbringer emerging almost twenty years to the day after Helios's death to defend his old stomping grounds—and for nearly a month Chicago was swallowed by Beacon-mania. The massive press surge, however, also made her a target, and her brief fame turned to infamy after she was savagely beaten and unmasked by the Falconer on live television when he staged an attack on a charity event at the Field Museum to draw her out, with only the timely arrival of Lightbringer, who rushed Phoebe to the hospital, and the Revivalist, who took down the Falconer, saving her life. Bitter and disappointed that she wasn't the hero they'd made her out to be, the media christened Phoebe with a new name: Burnout.

As she lay recovering in the hospital, Phoebe received more bad news. The doctors had finally analyzed what was wrong with her powers, and the simple truth was that they were killing her. Her abilities placed a constant strain on her body that it did not have the resources to sustain. Eventually, they would tear her apart from the inside. Using her powers actively was simply an acceleration of the same process, but either way, she was terminal.

After weeks of hospitalization and months of physical therapy, Phoebe's recovery finally finished shortly after her eighteenth birthday, leaving her adrift. Between her powers and her secrets, she could never go back to being just Phoebe Murdoch again, but she couldn't be the Beacon again either. Her parents offered an alternative. Between missing half of her senior year of high school due to injuries and the other fallout from her defeat by the Falconer, Phoebe clearly wouldn't be attending college just yet. However, if she was serious about pursuing superheroics as a career, she should still get the proper education for it, and there was only one place in the world for that. Thus, despite Phoebe's misgivings, a few phone calls were made, and soon she was being packed off to Harwell's. Though she's still not sure about the school, Phoebe is determined to do well at Harwell's. After all, her power—her illness—may be her punishment, but it's an opportunity as well, to try to be a good person, one last time…

Family:

Phoebe's stepfather, Barry, is an engineer and an all-around great guy. Her stepbrother Connor, four years her senior, is in his senior year of college and playing basketball at the University of Washington in Seattle. Her mother Aina, a Finnish immigrant, is a paramedic, and unbeknownst to Phoebe, had a career as sharpshooting superheroine Fusillade during the late '80s and early '90s. Phoebe's birth father is… Well, I need to keep some secrets.

Likes and Dislikes:

Again, you know the drill.

Strengths:

She's a good person, whether she believes it or not. That counts for a lot. She's also one of the strongest superhumans on the planet in short spurts, which still pretty great.

Weaknesses:

Oh, so many. To start, after her public unmasking, Phoebe has no secret identity to fall back on, no secret base to hide herself in, nothing. She—and her family—are vulnerable, both to supervillains and the prying eyes of the media. Speaking of media, following her on-air defeat by the Falconer and the subsequent media circus, the mainstream public perception of her is as a reckless failed hero and, even worse, a sham. Phoebe's mental health is terrible, and although she hides it behind a veneer of cheerfulness and bravado, she's actually severely depressed and uses her superheroics as an escape from her daily life. And then, of course, there's the small fact that her powers literally render her unconscious after about thirty seconds of continuous use, which everybody now knows, and that said powers are slowly killing her, which not even her own family knows.

Other/Trivia:

Phoebe has a pet pug named Yoda.

Omni

Retired Staff





Join date

: 2013-05-18


Posts

: 1549


Age

: 26


Location

: Here and there.



_________________
"I'll tell you where the real road lies: between your ears, behind your eyes. That is the path to paradise, and likewise the road to ruin."
Infinity's Row: Interlude l Anaphora: Pariah l Infinity's Row: Uncontrollable l Anaphora: Vengeance]
Currently Reading: The Traitor Baru Cormorant by Seth Dickinson
Currently Watching: Titans
So, how many more would you say until we start, Writing?

Comrade Squid

Profound Creator





Join date

: 2014-05-04


Posts

: 3712


Age

: 21


Location

: The deep swamps of darkest Florida



Also, hate to dump questions on you, but out of curiosity, are we doing a Google doc for this RP? I enjoy using those for organization and communication.

Lady Senbonzakura

Influential Creator





Join date

: 2014-05-03


Posts

: 6879


Age

: 22


Location

: shipping hell



Ooh, that'd be a neat idea. I suppose if we're doing the Alpha/Beta/Gamma/Delta thing, we might. Up to Writing tho.
_________________
MAXXXXXXX | beeple
Page 2 of 8 •
1, 2, 3, 4, 5, 6, 7, 8
---
Permissions in this forum:
You
cannot
reply to topics in this forum