Creative Commons
Original Creativity Center works are licensed under a
Creative Commons Attribution 4.0 International License
, unless stated by the owner. Permission to distribute commercially must come directly from the artist/writer.
Some individual works (RPGs, stories, artwork) may have their own licenses, so be sure to pay attention and heed those as well. The above purely exists as an umbrella license.
March 2018
| Sun | Mon | Tue | Wed | Thu | Fri | Sat |
| --- | --- | --- | --- | --- | --- | --- |
| | | | | 1 | 2 | 3 |
| 4 | 5 | 6 | 7 | 8 | 9 | 10 |
| 11 | 12 | 13 | 14 | 15 | 16 | 17 |
| 18 | 19 | 20 | 21 | 22 | 23 | 24 |
| 25 | 26 | 27 | 28 | 29 | 30 | 31 |
Calendar

End of Year News (December 2017)
Thu Dec 28, 2017 3:57 am by Adrian
(It's been one year since I made a news thread, oops)
Merry Christmas/Festivus/whatever holiday you do or do not celebrate!
2017 was a pretty busy year IRL for most of us - according to forum statistics, our busiest month was in June with 1671 total posts, meaning our post rate has been a little …
[
Full reading
]
Comments: 0
Forum Bug
Wed Dec 28, 2016 3:18 am by Adrian
Hi all,
We're aware of a peculiar forum glitch that's causing some subforums to be locked.
Due to the lateness at this time, it might be a while before the glitch can be remedied, because despite my best efforts and as far as I can tell, everything seems to be working fine admin-side. It may have …
[
Full reading
]
Comments: 1
Discord News/Update Test
Thu Dec 08, 2016 1:35 am by Adrian
Comments: 0
5>

Foreword- This story is a bit of background for Justin Hawthorne, my Shadow Dragon Slayer Wizard in the current series of FT RPGs, that I deemed pretty important. The events in this portion of his life affect how he behaves in Awakening, Remembrance, and the current FT RPG, and I've decided that Justin wouldn't hand out this information, so I might as well do it for him. Also, I wanted to sort of encourage the other RPers in the FT series to branch out into the universe and explore their characters more. So yeah, here you go. This is the Son of Skiadrum.
The large black dragon flips me into the air, my eyes wide. At the peak of my arc, I let out a long chuckle before plummeting back towards the earth. Just before I slam into the ground, I will my shadow to create a cushion for me and I am able to stand up unscathed.
A commanding yet gentle voice then emanates from the large creature, it's left eye focused on my small frame, "So, you see that although shadows are immensely useful in battle, they are applicable to almost any situation. You see, Justin," It continues, "Shadows are a part of everything, living or nonliving. They are present everywhere, and, as such, they can be molded and shaped to fit your desires. All of the spells that I have taught you cannot even hope to compare to what you can create with your own ingenuity. That is all for today, my son. Now, we can ea-...."
"Dad?" I ask, looking up at the large dragon before I, too, catch a whiff of something peculiar..... something alien. My father had taken me far into the forests to escape the wickedness of humans, after all, but I could definitely smell my own race.
All of the sudden, fires erupt around my dad and me. The fearsome shadow dragon stands to his full height and shouts down to me, "An army of poachers, Justin! Go!" Before launching a spiral of pure darkness out of his maw.
I turn to run away from the fighting, but the gut-wrenching sound of an animal in its death throes (I'd heard it enough to recognize it) draws my gaze to my father. Poachers in dark cloaks had shot magical harpoons into my father, yet he still struggled against them.
Tears streaming down my face, I let out a scream and shadow-step to the nearest harpoon-bearer's shadow. Unleashing my most terrible magic on him, his shadow begins to claw at him and drag him into the void.
The men then began to take notice of my actions and sent a few of their ranks after me. Cornered against the trunk of a large tree, I shout, "SHADOW DRAGON ROAR!" and unleash my raw magic power on these humans.
My spell tears through the very forest and I fall to the ground, my magic spent.
When I awaken, my body is numb from the since-worn-off adrenaline and the massive drain of energy. The darkness of the forest prevented me from discerning my surroundings entirely, but, as this was my home, I knew that my spell had killed everything in its path. Every poacher lay dead in his own blood, but I didn't care.
My father was nowhere to be found.
In the darkness, I fell to my knees and wept.
That day, as a nine year-old child, I slaughtered the men that made my father disappear.
That day, I became the Shadow Dragon Slayer.
Eventually, my tears were spent and the sun began to rise. Alone in this world, yet not without drive, I rip a black, hooded jacket off of one of the poachers and shroud my face with it, only taking from them because they had taken from me.
My eyes red, I made my way to a neighboring village, yet my mind dwelled on my father.
_________________
Fairy Tail Nexus | Fairy Tail Wikia | Fairy Tail App Thread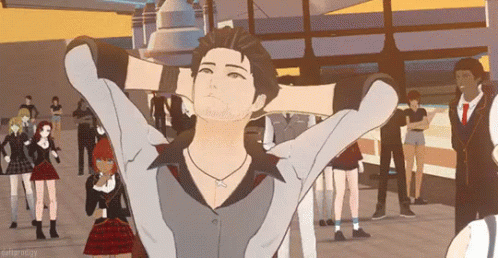 I liked it! o: It got sad very quickly though. . .

O.O Well that's pretty traumatic.
Good job!

_________________
Credit to Hime for the drawing!
[Infinity's Row: Interlude l Anaphora: Pariah l Infinity's Row: Uncontrollable l Anaphora: Vengeance]
Currently Reading: Children of Blood and Bone by Tomi Adeyemi
Currently Watching: The Legend of Korra
That was well written and gave more insight to the character! Nice going c:
_________________
≾
Every generation gets a chance to change the world
≿
⌠ Anaphora Fan Thread ⌡
× ⌠ Anaphora: Entropy ⌡ × ⌠ My Shop ⌡ × ⌠ Forum Rules ⌡ × ⌠ versen ver ♥ ⌡
@WritingBookworm

wrote:O.O Well that's pretty traumatic.

Good job!
Yeah, so Justin's doing decent considering all the shit that's happened to him
_________________
Fairy Tail Nexus | Fairy Tail Wikia | Fairy Tail App Thread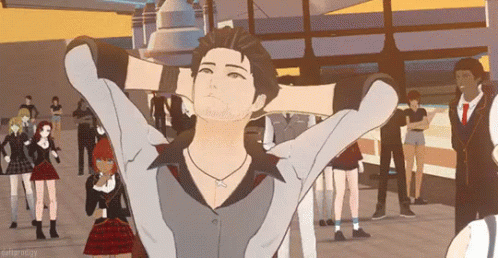 _________________

Ace

Influential Creator





Join date

: 2013-09-04


Posts

: 6316


Age

: 21


Location

: Made in Japan




---
Permissions in this forum:
You
cannot
reply to topics in this forum