Creative Commons
Original Creativity Center works are licensed under a
Creative Commons Attribution 4.0 International License
, unless stated by the owner. Permission to distribute commercially must come directly from the artist/writer.
Some individual works (RPGs, stories, artwork) may have their own licenses, so be sure to pay attention and heed those as well. The above purely exists as an umbrella license.
December 2018
| Sun | Mon | Tue | Wed | Thu | Fri | Sat |
| --- | --- | --- | --- | --- | --- | --- |
| | | | | | | 1 |
| 2 | 3 | 4 | 5 | 6 | 7 | 8 |
| 9 | 10 | 11 | 12 | 13 | 14 | 15 |
| 16 | 17 | 18 | 19 | 20 | 21 | 22 |
| 23 | 24 | 25 | 26 | 27 | 28 | 29 |
| 30 | 31 | | | | | |
Calendar

End of Year News (December 2017)
Thu Dec 28, 2017 3:57 am by Adrian
(It's been one year since I made a news thread, oops)
Merry Christmas/Festivus/whatever holiday you do or do not celebrate!
2017 was a pretty busy year IRL for most of us - according to forum statistics, our busiest month was in June with 1671 total posts, meaning our post rate has been a little …
[
Full reading
]
Comments: 0
Forum Bug
Wed Dec 28, 2016 3:18 am by Adrian
Hi all,
We're aware of a peculiar forum glitch that's causing some subforums to be locked.
Due to the lateness at this time, it might be a while before the glitch can be remedied, because despite my best efforts and as far as I can tell, everything seems to be working fine admin-side. It may have …
[
Full reading
]
Comments: 1
Discord News/Update Test
Thu Dec 08, 2016 1:35 am by Adrian
Comments: 0
5>

The Parrot
A short story by Cana
A man cleans a bureau in a simple, square room, the lemony scent of furniture polisher heavy in the air. His eyes glance to the bird sitting in the corner intermittently, the parrot eerily staring in his directions. Its blank, glassy eyes stare back at him, the red-lined pupils seeming almost diabolic.  
Rustle.  
The man finishes dusting the bureau, the mahogany of its surface sleek and shiny.
The wind blows rain against the window; the droplets of water sound like small children banging on the window with their tiny, sticky hands. A thunder storm is coming.  
Crack!
A bolt of lightning explodes in the distance, flashing a white, transcendent light into the room. The man trips on the bureau, his toe catching the edge of it and twisting as he falls.  
"Gosh darn it!" he calls, his face connecting with the ground. Eyes widening, he realizes his mistake.  
The parrot's eyes lock onto his, glowing red like hot coals.  
The man freezes, splayed onto the floor. His hand starts shaking and clamming up with beads of sweat.  
"Polly wants a cracker, b***h," the parrot says, his voice projecting around the room. His beak takes on a silver color, bending and extending outward until it forms a shape similar to that of a sword.  
The man quickly stands up, ignoring the stabbing pain of his toe. He runs for the door, but before he can reach the handle, it is barred by a titanium door. He pounds on the door, hopelessly screaming for someone to hear him.  
"There's no use trying," the parrot says, taking its sword-beak and bending the cage like butter.  
"No…No… Please…I have a family," says the man, tears filling his eyes as he falls back against the door, his knees buckling under his weight.
"Then they'll be next. After that, the world." the parrot cackles, its laugh sounding similar to the screech of nails against a chalkboard. The parrot propels forward, stabbing its beak into the man's chest. The sharp blade sinks through, though he has to saw it through the bone. It moves back and forth, creating a sound like sandpaper being rubbed against wood.  
The man attempts to scream, but his voice is cut off by the bubbling of blood in his throat. It flows out of his mouth, the froth coating his chin and dripping onto his shirt. A quiet, pathetic guttural moan comes from his body before fading out.
"Ah, so you're still alive," the parrot says, his voice gleeful. He moves his head in a woodpecker motion to peck the eyes out of the man's head. It breaks the surface, blood spitting from the sockets. After a short amount of time, only a muddled, pink mush is left within them.  
The man is finally silent, not even the sound of a beating heart present.  
The parrot cackles once again, unlocking the door. Before leaving, he turns around and admires his work.  
"Ah, never gets old," he thinks to himself, admiring the juxtaposition of the bright red against the white walls. The upper portion of the man's face is covered in what looks to be pink cottage cheese, while his chin is slick with fresh blood.  
He turns around, entering the rest of the house in search of the man's family.
_________________

Cana

Profound Creator





Join date

: 2014-07-15


Posts

: 3294


Age

: 18


Location

: crystal tokyo



Crying rn this gets worse with every read I swear

But if that's what you were going for, 10/10 I guess?

-hides under sheets-
_________________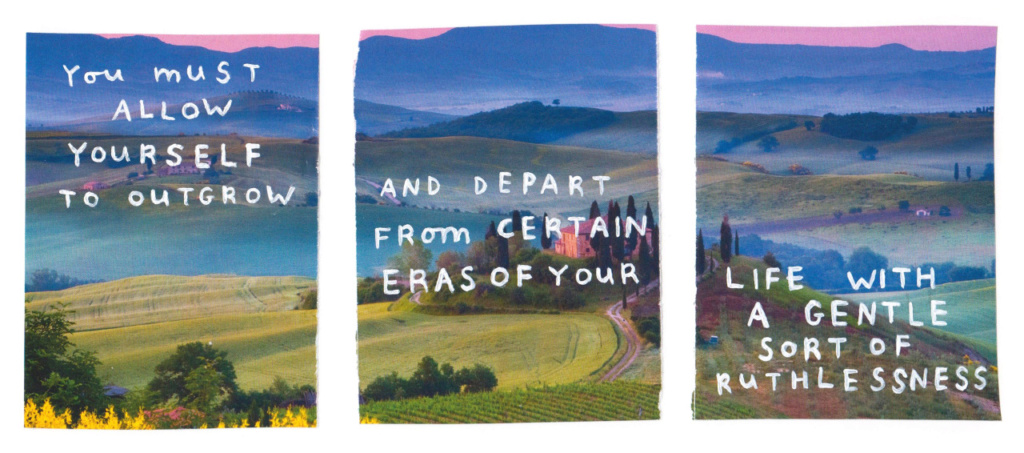 and in the silence she would stay the rest of her life
Goodness

You and this parrot Cana. Btw Cana you should probably put like a warning about the nature of this story. Just so people don't start reading this story and only find out how creepy it is after getting half way through.
_________________
WHAT THE

WHAT THE EVEN

WHAT DID I JUST READ

Oh my goodness, Cana, this was so hilarious and you're great xD
_________________
"You rise with the moon, I rise with the sun."
Infinity's Row: Interlude l Anaphora: Pariah l Infinity's Row: Uncontrollable l Anaphora: Vengeance]
Currently Writing: Fallen Star
_________________

Cana

Profound Creator





Join date

: 2014-07-15


Posts

: 3294


Age

: 18


Location

: crystal tokyo



I don't even know what I just read but it's amazing and I loved it. And thanks for that, because now I'll never get a parrot. Way to go xD
_________________
I may fall
But not like this: it won't be by your hand.
Realizing a year late I haven't given credit to Lady Sen for the amazing avi! <3

boyhoy

Administrator





Join date

: 2013-05-09


Posts

: 13485


Age

: 23


Location

: Beacon Academy



Thanks, Ronan

_________________

Cana

Profound Creator





Join date

: 2014-07-15


Posts

: 3294


Age

: 18


Location

: crystal tokyo




---
Permissions in this forum:
You
cannot
reply to topics in this forum