Creative Commons
Original Creativity Center works are licensed under a
Creative Commons Attribution 4.0 International License
, unless stated by the owner. Permission to distribute commercially must come directly from the artist/writer.
Some individual works (RPGs, stories, artwork) may have their own licenses, so be sure to pay attention and heed those as well. The above purely exists as an umbrella license.
March 2018
| Sun | Mon | Tue | Wed | Thu | Fri | Sat |
| --- | --- | --- | --- | --- | --- | --- |
| | | | | 1 | 2 | 3 |
| 4 | 5 | 6 | 7 | 8 | 9 | 10 |
| 11 | 12 | 13 | 14 | 15 | 16 | 17 |
| 18 | 19 | 20 | 21 | 22 | 23 | 24 |
| 25 | 26 | 27 | 28 | 29 | 30 | 31 |
Calendar

End of Year News (December 2017)
Thu Dec 28, 2017 3:57 am by Adrian
(It's been one year since I made a news thread, oops)
Merry Christmas/Festivus/whatever holiday you do or do not celebrate!
2017 was a pretty busy year IRL for most of us - according to forum statistics, our busiest month was in June with 1671 total posts, meaning our post rate has been a little …
[
Full reading
]
Comments: 0
Forum Bug
Wed Dec 28, 2016 3:18 am by Adrian
Hi all,
We're aware of a peculiar forum glitch that's causing some subforums to be locked.
Due to the lateness at this time, it might be a while before the glitch can be remedied, because despite my best efforts and as far as I can tell, everything seems to be working fine admin-side. It may have …
[
Full reading
]
Comments: 1
Discord News/Update Test
Thu Dec 08, 2016 1:35 am by Adrian
Comments: 0
5>
Page 16 of 19 •

1 ... 9 ... 15, 16, 17, 18, 19


I've been having trouble getting Zeri engaged in events, so I've decided to go ahead and, with Athena's approval, take her off active status to bring in another character who I hope will be somewhat more dynamic a bit earlier. Zeri will be returning at a later time, but for now... Here's Skada.
Skada 'Racer' Zuster:

Name:

Skada Zuster [Skada/Skadasa, Zuster/Zustres]

Name Meaning:

That's for me to know and you to figure out.

Alias:

Racer

Alias Meaning:

Racer is Skada's codename with the Avaditan government; it references her

jena

addiction.

Age

: 16

DOB:

53 Ver, 9979

Trait:

Cruelty

Secondary Traits:

Passion, Retribution, Narcisissm

Tertiary Traits:

Yare, Greed, Persistence, Joy, Imagination

Quaternary Traits:

Hate, Compassion, Strength, Sorrow, Faith

Quinary Traits:

Restraint, Logic, Envy, Obsession, Perpetuity

Powers:

Skada is a talented Cruelty Bearer, capable of using both facets of her Trait-given abilities. Skada's particular brand of Cruelty is a sort of gloating variety, centered around the pleasure and sense of accomplishment she gains from defeating others as thoroughly as possible. This leads to a very action-oriented use of the Trait, as to Skada, the true pleasure comes from defeating an opponent despite their best efforts to stop her; tormenting helpless prisoners does nothing for her. Likewise, this leads to the odd situation of the strength of Skada's abilities growing with her own confidence in her ability to win a given fight; if she feels she's doing well, she derives more pleasure and thus gains more power, making her actual victory more likely, while if she feels like she's losing, the opposite occurs. Thus, the majority of Skada's fights are actually decided in the first few minutes, long before the final blow is actually struck.

Skada's Cruelty scores are as follows: Pain 9, Strength 9, Precision 1, Speed 7.

Appearance:

Personality:

As usual, this should hopefully come out in the rest of the form.

Personality Type:

ESFP

Bio:

While Skada was raised as a member of Acritudo's military aristocracy, she was not born one. Instead, she was adopted at the age of two by a nobleman Cruelty Bearer named Nemo Zuster, who adopted her both because he needed an heir and to fulfill the government's requirement that all citizens must have or adopt a child, and he had no interest in romance or producing a biological child. Skada was always aware that Nemo wasn't her real father; in fact, while she remembers little from the time before her adoption by nemo, she does have a blurred memory of Nemo killing a woman that Skada believes to have been her mother. Skada had little contact with her adoptive father for her first eight years of her life in his house; she was raised almost entirely by servants and usually saw her father only at mealtimes. At age ten, however, Skada demonstrated the she possessed the Cruelty Trait when she viciously beat and humiliated a classmate during a school competition, and Nemo began to take a more active interest in her training and education. In many ways, this was worse than what had gone before; Nemo was a merciless teacher, and often beat Skada to drive his lessons home. However, her proficiency with the Cruelty Trait showed dramatic growth, and on her fourteenth birthday Skada was invited to join the Black Gloves, the aristocratic secret society that served as Acritudo's intelligence agency, of which her adoptive father was also a member.

Following her initiation, Skada was formally apprenticed to Nemo as a junior member of the organization. Her training with Nemo intensified, shifting more into practical applications and fieldwork, and it was also during this time that he introduced her to the drug

jena

as a means of increasing her power. About a year after Skada's initiation, she was approached by Avaditan agents, who offered her substantial rewards in exchange for becoming a double agent loyal to the Emperor. Skada, who had never forgiven her adoptive father for her mother's murder, saw an opportunity to gain Avaditas as an ally in executing her vengeance and accepted the offer. Skada's contributions to Avaditas since have largely been small, relatively unimportant pieces of information; her only really significant work for Avaditas to date, in fact, came relatively recently, when she, working with a Greed Bearer sent from Avaditas, orchestrated the kidnapping of Charity Perkins out from under the noses of Anaphora's Redemption. Following the fall of Acritudo, Skada was assigned by the leaders of the Black Gloves to pretend to transfer her allegiance to Anaphora's Redemption and their spymaster, Alec Cole, and was also instructed to lure Alec into a romantic relationship and attempt to subvert him if possible. Skada's handlers in Avaditas confirmed her orders and asked that she relay all information she could gather on Anaphora's Redemption to them as well. So far, Skada continues to follow orders, both those of her handlers and the Redemption's, effectively playing all sides of the current conflict except for Aspernor to her own advantage, though how long she will continue to do so—or even

can

continue to do so—is anyone's guess.

Notable Relationships: Nemo Zuster | Adoptive Father-

While Skada does feel some filial loyalty to her adoptive father, she does also believe that he murdered her mother and knows that he spent years abusing and neglecting her, leaving her with very conflicted feelings—being Acritudoni to her bones, she wants revenge simply on principle, but she doesn't hate Nemo and may even love him a little in spite of everything they both have done to suggest otherwise.

Weapon of Choice:

Though Skada carries a variety of specialized equipment, by far her favorite item is her jump harness. Skada's jump harness consists of several metal plates worn on a harness around her torso, primarily on the belt and shoulders. By using her ferrokinetic powers to manipulate the metal plates, Skada can launch herself skyward in massive jumps, like those Logic Bearers sometimes make, and can steer, accelerate, and decelerate in the air. More metal plates in her bracers and greaves allow her to perform more complex aerial maneuvers, such as flips and spins, by pulling on the ends of her own limbs, as well as allowing her to add power to her strikes by moving her limbs not only with her muscles, but with her Trait. The harness, bracers, and greaves all have built in quick-release catches, made of metal so Skada doesn't need to use her hands to pull them, so that they can be quickly removed if she finds herself fighting another Cruelty Bearer who could use the metal against her. In terms of actual weapons, Skada carries a sword, which is specifically painted so that its blade won't reflect light and give her away, as well as a number of obsidian daggers hidden on her person. The buckle of her jump harness can also be detached for use as a projectile in an emergency.

Strengths:

Skada is intelligent, resourceful, and thinks quickly on her feet. She's also naturally good at thinking in three dimensions, a fact which, combined with a great deal of training, allow her to put her abilities as a Cruelty Bearer to deadly effect, especially with her incredible battlefield mobility.

Weaknesses:

Skada is generally quite arrogant and impulsive, convinced, in the way that so many her age are, that she is immortal and that everyone else is, in some small, blameless way, slightly inferior to herself simply by virtue of not being her; in fact, Skada's Cruelty is, in a way, a kind of bad sportsmanship, in which she delights in demonstrating her prowess and overcoming her opponents, with their own pain and shame at being defeated simply adding to her thrill. Time will likely take the edge off of her inflated self-image, but only if she survives that long. A more significant problem for Skada is her severe addiction to the stimulant drug

jena

, which she uses to increase her awareness, prevent fatigue, and heighten her own violent impulses to fuel her Cruelty Trait.

Jena

, however, also makes her light-sensitive when she's using it, and while going more the twenty-four hours without a hit will cause withdrawal symptoms, overdosing on the drug can cause brain damage or even death. A high can also cause Skada to become psychotic, a condition which typically manifests in the form of grandiose and paranoid delusions.

Fun Facts:

Skada really, really hates being mistaken for a guy. While it's not exactly an everyday thing, it still happens far too often.

In Anaphoran,

jena

means "ice;" as the name would suggest, the closest real-world equivalent for the Anaphoran drug is methamphetamine. Skada typically orally takes two sixty-milligram tablets a dose—enough to kill somebody without a tolerance, and near Skada's own limits as well; a third tablet taken too close to her first two would put her in danger of an overdose, while a fourth would all but guarantee one.

Skada's character playlist can be listened to here.
_________________
Avatar by Tara | Art by Ashley Cope

Omni

Retired Staff





Join date

: 2013-05-18


Posts

: 1536


Age

: 22


Location

: Here and there.



_________________
≾
Every generation gets a chance to change the world
≿
⌠ Anaphora Fan Thread ⌡
× ⌠ Anaphora: Entropy ⌡ × ⌠ My Shop ⌡ × ⌠ Forum Rules ⌡ × ⌠ versen ver ♥ ⌡
| Tag the Government's Leader |
@Athena Lionheart
@Junkrat Trash
| Name |
Runa Atlaia
| Age |
23
| Trait |
Greed
| Government Position |
She doesn't have one officially.
| Appearance |
Spoiler:
| Personality |
As she is the only daughter to a high ranking noble family with a long and proud history, and is well aware of this fact, she portrays herself as a well-mannered, yet outgoing, lady with elegance and grace. To the other noble families, and even her own, she is seen as a simple heiress who's too friendly for her own good and doesn't take life nearly as serious as she should. Over the years, she's become a very charismatic woman who has a habit of calling those around her 'Sweetie', 'Darling', and 'Honey'. She tends to be very hands on with the people she knows, typically giving them a hug or gently touching their arm or shoulders when talking to them.
However, there is a side to her personality that only one other person knows of. Underneath it all, Runa is actually a very headstrong and cunning person. She sees people as pawns that are just a way for her to get what she wants. She knows how to use her family name and beautiful appearance to her advantage without ever making it obvious as to what she's actually up to.
| Biography |
The Atlaia family noble Avaditian family that is heavily centered around the military has been around for generations. Nearly every member of the family has been a greed bearer and the males always went into the military. In fact, the current head of the family is the third member to make it to the rank of General. Runa was born into this family. She was the second child as well at the first and only daughter to Renai and Aeram.
She never had a difficult life thanks to her family's status. Instead, she had a simple life full of luxuries. When she was a child, the most difficult decision she had to make was deciding which dress and pair of shoes looked best together. Her parents, wanting to make sure their daughter got a proper education, hired her a personal tutor that would teach her everything she needed to know academically, while they would coach her on the proper etiquette a lady of her status should have.
When she was 10, Runa accompanied her family to an event. There, she was introduced to another young girl with striking white hair. She was told the girl's name was Ceyra MelNeser and found out she was a distant cousin of hers. This meeting lead the two girls into becoming friends and were often seen spending time together as children, but as the years went by, the once close friendship faded. Their relationship gradually changed into the girls simply being acquaintances with very similar views on the world.
As she grew up, her parents focus began to shift towards her brother and she helplessly watched as they always held him in a higher regard than herself. It was fairly easy for her to see which child they preferred. He was to excel in his studies, join the military, rise in rank, get married, and have a child to pass on the family name. It was pretty standard stuff for an heir, sure, but they acted very differently towards her. Due to the fact they were a very military centered family, they never expected her to achieve much with her life. Her parents even went so far as to say they were going to make sure that she wouldn't even have a job assigned to her when she came of age, just so she could lead an easy life. It wasn't as if she wanted a job per say, yet something about how differently they treated them rubbed her the wrong way.
By the time she reached her 20's, she frequently traveled on short vacations. She also began to adopt cats to try and take away the boredom of her day to day life, however, she usually returns or sells them not long after and buys different ones. She currently owns 3 cats.
| Weapon |
As if she knows how to fight.
| Strengths |
Runa is a fairly skilled and cunning manipulator, and thanks to the outward personality she shows the world, it's very easy for her to get her nails into people around her. Due to the family she comes from and the upbringing she's had, she has no trouble when it comes to social situations. If anything, that is where she truly shines. She is also a very selfish person, which has allowed her to become headstrong and have the will to go as far as she does to further her own agendas.
| Weaknesses |
Runa has a very dainty body and can bruise very easily. She also doesn't have any type of combat training. Even if she doesn't show it, she is very selfish and only truly cares for herself. While this can be considered a strength, given the type of country Avaditas is, it can also be a great weakness as well.
_________________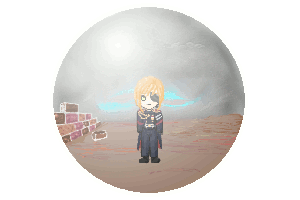 Thank you so much Athena! You're amazing!!

Forum Rules..

• •

..Anaphora: Entropy..

• •

..

Anaphora Wiki
Spoiler:

NightOwl

Moderator/Coder





Join date

: 2013-05-09


Posts

: 1096


Age

: 21


Location

: Coding hell



Accepted!

_________________
≾
Every generation gets a chance to change the world
≿
⌠ Anaphora Fan Thread ⌡
× ⌠ Anaphora: Entropy ⌡ × ⌠ My Shop ⌡ × ⌠ Forum Rules ⌡ × ⌠ versen ver ♥ ⌡
Ash was a lot of fun, but for now she is going to be pushed down to NPC status. With Athena's permission, I've decided to jump on the Avaditas bandwagon. Say hello to one of the few happy characters in Anaphora.
Name: Jennifer "Jenni" Kowar
Name Meaning: That is for me to know, and for you to find out.
Alias: None
Alias Meaning: None
Age: 23
DOB: Vivalis 21
Trait: None
Secondary Traits: Joy, Compassion, Persistence, Hate
Tertiary Traits: Cruelty, Envy, Passion, Restraint, Sorrow
Quaternary Traits: Greed, Psychopathy, Yare, Logic, Obsession
Quinary Traits: Faith, Retribution, Narcissism, Perpetuity, Strength, Imagination
Powers: Lol none
Appearance: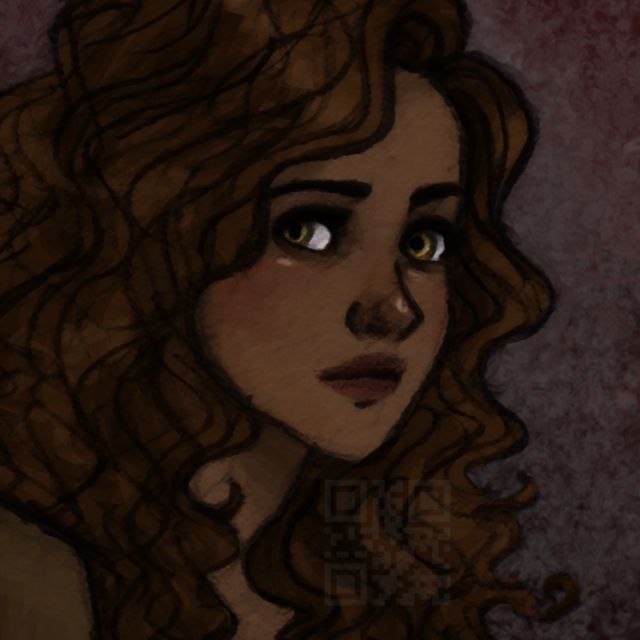 Personality: Jenni is quiet, reserved, and naturally is very prone to helping others. She very rarely shouts at anyone, and does her best to pelase the people around her.
Personality Type: INFP
Bio: Jenni lived a moderately normal life in Acritudo. She was born to average parents, did average in school, and was placed in an average job. The only thing that was truly remarkable about Jenni was her appearance; even as a young girl she was stunningly beautiful, and as she grew older she began to attract the eye of older men. At the age of fifteen Jenni was married to a thirty-year old man named Morti Eta, a powerful member of the Acritudoni military. Despite the age difference, the two had a relatively happy marriage, and before long Jenni gave birth to a beautiful daughter named Amata. After some years the family moved to Avaditas, where Jenni eventually became a servant for the Dasilva family. Despite the work that she does, Jenni has had a happy life, and she cherishes her husband and her daughter.
Notable Relationships: Morti and Amata. Pretty sure you can figure this out from the bio.
Weapon of Choice: Lol what?
Strengths: She has a hard time not helping other people around her.
Weaknesses: She isn't physically gifted whatsoever; she doesn't know how to use any weapon, and has extremely limited training.
Fun Facts: Her real world birthday goes up to Sam's because, eh, why not. Also, her faceclaim is Hazel fanart from Percy Jackson.
Last edited by Michael DeathFlame on Mon Aug 22, 2016 1:55 pm; edited 1 time in total
_________________

Thanks so much to Lissy for the signature!
You're good to go, man.

_________________
≾
Every generation gets a chance to change the world
≿
⌠ Anaphora Fan Thread ⌡
× ⌠ Anaphora: Entropy ⌡ × ⌠ My Shop ⌡ × ⌠ Forum Rules ⌡ × ⌠ versen ver ♥ ⌡
**Okay, here go! Please tell me what I can improve upon.**

Name: Vaelus Apelpisius

Age: 20

Trait: Hatred

Appearance:
Height: 6'0"
Weight: 140 lbs
Hair: Short, naturally black but dyed with a single red streak
Build: Tall and lithe
Skin color: Rich olive
Eye color: One brown, one crimson

Personality:
Cold and calculating. While he may be as openly hot headed as some other members of his race, his hatred constantly simmers in the darkest recesses of his mind. He is extremely dedicated, once he has chosen a cause, he will stop at nothing to see it accomplished. He is also ambitious. Like all good Aspernorians, he wishes to see his race envelope the world, but he also wishes himself to become the most powerful man in that world. He however, sees power not as sword or a club, something to beat an enemy over the head with. No, he views his powers of manipulation as tools to be used with grace, strategy, and precision. He is quick to size up a problem, and even quicker to deal with it in the most efficient way possible.

Bio:
Vaelus Apelpisius was born the fourth son of Graciulius and Maracia Apelpisius. His father was one of the secretaries to the General of Intelligence, and as such, Vaelus grew up in relative luxury. Being the fourth of five children meant that Vaelus had few opportunities growing up, and his story would have consisted of marrying, joining the military as an upper mid-level officer, and living a life typical of a son of a lower noble. This fate was removed from him for one simple reason, his eye. At the age of eight, Vaelus' left eye began lightening in color until, at age ten, it was an impressive shade of crimson. He tried to hide this embarrassment under an eye patch, but that only raised more questions. This peculiar mutation would have spelled death to the young Aspernori had he not been as gifted a hate bearer. Using his gifting in a precise and accurate manner to manipulate his family into protecting him is most likely why he survived. This however has attracted the notice of the Imperial Inquisition...

Weapon:
Vaelus is no warrior, and he dislikes getting his hands dirty. Never the less, he recognizes that some times the most effective way to fix a problem is to eliminate it. He therefore always keeps a dagger concealed under his outer robe, and no less than three vials of poison of varying speeds and potencies in various locations on his person.

Strengths:
Vaelus has shown his family, and would-be assassins, that he is a gifted hate bearer, especially in the areas of precision and control. He also has a knack for navigating political intrigue, something he may have inherited from his father. He is also quite intelligent, able to digest and understand information quickly and in a useful manner.

Weaknesses:
Though he can be extremely precise and accurate with his manipulations, he is only able to manipulate one emotion in one person at a time. While this makes him especially deadly one on one, he is at a great disadvantage in a crowd. Also, his discolored eye has branded him as a pariah among the Aspernori. He is generally mistrusted and scoffed at for being inferior to the other members of his race. This is also the reason he is not yet married. While quite bright intellectually, he lacks the physical prowess of a warrior, and would not do well in an environment that required continuous physical exertion.


Katt Nexus

Novice Creator





Join date

: 2016-11-21


Posts

: 75


Location

: Exactly where I am



Looking good to me, man! The heterochromia mutation was a really clever direction to take it. You clearly did your homework.  

For getting into the roleplay, it seems the obvious direction to take is to talk to Mike about getting involved with the Inquisitors. Contact him on here or on Discord and you guys should be able to get a plan together. I do still recommend reading a bit of the roleplay, if only to see the style, since it's not quite like MMORPGs.
Thanks for joining!
_________________
≾
Every generation gets a chance to change the world
≿
⌠ Anaphora Fan Thread ⌡
× ⌠ Anaphora: Entropy ⌡ × ⌠ My Shop ⌡ × ⌠ Forum Rules ⌡ × ⌠ versen ver ♥ ⌡
Once again, if anyone has suggestions or improvements, (especially in the weaknesses) I'd love to hear 'em!

Name: Plumbus Oneiropolos (goes by Lue)

Age: 16

Trait: Imagination

Appearance: 5'11", skinny, wild blonde hair, sky blue eyes, copious amounts of freckles, usually wears blue over-alls and avoids shoes

Personality: Like all imagination bearers, he is smart, clever, and a problem solver. He is also a bit 'flighty,' and loves to laugh. He is also a bit of a rebel and doesn't mind going against the flow. He is a hard worker, but only when he's doing something he enjoys.

Bio: Plumbus' entire life can be characterized by his one single ambition: Plumbus wants to fly. It started when he was only 3 years old. His father, in a manner most unusual for members of the Avaditas working class, spontaniusly picked up his small son, and flew him around the house while Plumbus flapped his arms, made bird calls, and laughed.

Plumbus has never forgotten that moment, and ever since has been obsessed with flying for real. He was expelled from school for not paying attention and day dreaming, and was consequently set to farm work near his home in the northern mountains of the purple region of Avaditas. But every evening after he got off work, he would wander in the woods on the road home to look at the birds and dream of flying with them.

He began 'collecting' spare parts from his work and bringing them to a secret place in the woods where he has been tirelessly working for the past three years on accomplishing his dream- to join the birds and fly!
Weapon: Not an especially aggressive soul, Plumbus would be more inclined to run from a scrap rather than join in one.

Strengths: Was born with Imagination trait with average strength, but even though he uses it during his
tinkering, he attributes (and not incorrectly) to his imagination and does not realize he is a bearer. He is good at building things, and loves doing it and problems are simply new mountains to climb.

Weaknesses: Being expelled from school at an early age, Plumbus is illiterate, and though he is good at building, he knows little formal math. Though he is a natural extrovert, he has had little meaningful contact with other people, and is thus a bit socially awkward.

Katt Nexus

Novice Creator





Join date

: 2016-11-21


Posts

: 75


Location

: Exactly where I am



Accepted! The only thing I can think of for improvement is just a few grammar things, like making sure your sentence structure is right. Generally, you can fix that by simply reading your work out loud and seeing if it sounds right. Your weaknesses make sense and definitely scale correctly with your strengths.

_________________
≾
Every generation gets a chance to change the world
≿
⌠ Anaphora Fan Thread ⌡
× ⌠ Anaphora: Entropy ⌡ × ⌠ My Shop ⌡ × ⌠ Forum Rules ⌡ × ⌠ versen ver ♥ ⌡
Page 16 of 19 •

1 ... 9 ... 15, 16, 17, 18, 19



Similar topics
---
Permissions in this forum:
You
cannot
reply to topics in this forum