Creative Commons
Original Creativity Center works are licensed under a
Creative Commons Attribution 4.0 International License
, unless stated by the owner. Permission to distribute commercially must come directly from the artist/writer.
Some individual works (RPGs, stories, artwork) may have their own licenses, so be sure to pay attention and heed those as well. The above purely exists as an umbrella license.
March 2018
| Sun | Mon | Tue | Wed | Thu | Fri | Sat |
| --- | --- | --- | --- | --- | --- | --- |
| | | | | 1 | 2 | 3 |
| 4 | 5 | 6 | 7 | 8 | 9 | 10 |
| 11 | 12 | 13 | 14 | 15 | 16 | 17 |
| 18 | 19 | 20 | 21 | 22 | 23 | 24 |
| 25 | 26 | 27 | 28 | 29 | 30 | 31 |
Calendar

End of Year News (December 2017)
Thu Dec 28, 2017 3:57 am by Adrian
(It's been one year since I made a news thread, oops)
Merry Christmas/Festivus/whatever holiday you do or do not celebrate!
2017 was a pretty busy year IRL for most of us - according to forum statistics, our busiest month was in June with 1671 total posts, meaning our post rate has been a little …
[
Full reading
]
Comments: 0
Forum Bug
Wed Dec 28, 2016 3:18 am by Adrian
Hi all,
We're aware of a peculiar forum glitch that's causing some subforums to be locked.
Due to the lateness at this time, it might be a while before the glitch can be remedied, because despite my best efforts and as far as I can tell, everything seems to be working fine admin-side. It may have …
[
Full reading
]
Comments: 1
Discord News/Update Test
Thu Dec 08, 2016 1:35 am by Adrian
Comments: 0
5>
Page 2 of 19 •

1, 2, 3 ... 10 ... 19


We're getting down to the final hour before reservations, so it's obviously the best time to post a short questions and answers thing
i know i'm slow forgive me
What are the new Traits in ENTROPY?
The new Traits will be decided by the owner of the spot, within some limits. Both the Trait and the alias of the character should correspond with their letter. (Therese is a bit of an exception to this xD)
Why does Therese not have an alias?
She doesn't want one. xD
So wait-- you can have two Traits? *glances at Therese*
A person may
rarely
manifest both a Positive and a Negative Trait, but the two will conflict and negate each other from time to time. One will eventually come out dominant.
Can someone else reserve for me if I can't make it?
Yes, but I'd prefer if you told me first and the person doing so is not also reserving for that position.
Will there ever be another character slot increase?
Definitely not before the end of ENTROPY. After that, it's too soon to say.
How many spots are there, then?
For Trait Bearers/Anaphora's Redemption characters (used interchangably), there are only three slots, unless
@Paradox
doesn't post by tonight, in which case it will be four. I haven't put any limits on government characters, and so any positional limits there are up to the nation's leader. You should probably check their respective wiki pages. Citizens have no foreseeable limits, this could change if some bizarre issue arises.
And if you can't figure out how many ENTROPY spots are left... well...
So Anaphora's not a SGRPG anymore?
Nope! Farewell, SG Anaphora! You served us well

If you have any last minute questions, please ask! It makes everything easier for everyone!
RESERVATIONS ARE NOW OPEN!
_________________
≾
Every generation gets a chance to change the world
≿
⌠ Anaphora Fan Thread ⌡
× ⌠ Anaphora: Entropy ⌡ × ⌠ My Shop ⌡ × ⌠ Forum Rules ⌡ × ⌠ versen ver ♥ ⌡
Reserving for Fix-it! Restraint please!
I'm reserving for TheAlmightySeaMelon who wants a joy trait bearer.
_________________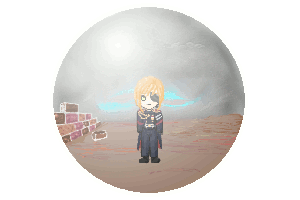 Thank you so much Athena! You're amazing!!

Forum Rules..

• •

..Anaphora: Entropy..

• •

..

Anaphora Wiki
Spoiler:

NightOwl

Moderator/Coder





Join date

: 2013-05-09


Posts

: 1096


Age

: 21


Location

: Coding hell



I'M RESERVING FOR JESSICA JADE WHO WANTS IMAGINATION
_________________


Wishie

Excellent Creator





Join date

: 2014-09-10


Posts

: 2049


Age

: 16



Anaphora's Redemption
name-age-trait (user)
-Aila Lovell-18-Passion (Athena Lionheart)
-Charity Perkins-16-Faith (Lyssy-Chan)
-Serafina (Fina) Lange-18-Passion (Canarima)
-Kihira Mikazuchi-18-Persistence (Ace)
-Liam Stonewell-17-Restraint (Sentinel)
-Atlas Iagan-17-Joy (Kane)
-Lynn Desoll-17-Logic (Wishie)
-Jade Wishter-17-Compassion (Wishie)
-Lucian 'Luke' Zeidan-18-Compassion (WritingBookworm)
-Axel Wakeman-21-Strength (King Ki11)
-Layla Sutters-16-Sorrow (Mythie)
-Larea Olar-19-Strength (NightOwl)
-Jezebel Zeidan-11-N/A (Mythie)
-(Reservation for Fix-it: Restraint)
-(Reservation for TheAlmightySeaMelon: Joy)
-(Reservation for Jessica Jade: Imagination)
-

ENTROPY
name (user)
End (Athena Lionheart)
Never (Lyssy-chan)
Therese (WritingBookworm)
R (Ace)
O (King Ki11)
P (Wishie)
Y (Canarima)

One spot left! Now OPEN to new forms for the roleplay!
Last edited by Athena Lionheart on Thu Jul 09, 2015 6:52 pm; edited 1 time in total
_________________
≾
Every generation gets a chance to change the world
≿
⌠ Anaphora Fan Thread ⌡
× ⌠ Anaphora: Entropy ⌡ × ⌠ My Shop ⌡ × ⌠ Forum Rules ⌡ × ⌠ versen ver ♥ ⌡
Name: Cinzia Montalvo
Age: 18
Trait: Restraint
Appearance: ((Her Face-claim is Petra Ral from Shingeki No Kyojin)) Cinzia is located on the average spectrum for her age. She is 158 cm (5'1) and she weighs 55 kg (121 lbs). Her hair is a reddish-orange color that looks a bit like the color of oranges. Her eyes are amber with a dark blue ring around near the sclera. Her hair is short enough to touch her shoulders.
Personality: Cinzia is notably a kind person. She enjoys helping and being around others but does not subject herself to peer pressure. She is a very restrained trait bearer. Cinzia is very disciplined and is willing to follow whoever steps up onto the podium. She learns a lot from herself, and is continuing to learn more about who she is. Cinzia is only rude under certain circumstances—which don't occur very often. She dislikes fighting and the idea of hurting other people, but will toss that belief out of the window for her friends and family.
Bio: Cinzia was born Aestas 47th in the nation of Avaditas to a family of unknown origins. As you see—Cinzia was abandoned shortly after birth for reasons that remain un-explained. She was found and taken in by the local orphanage where she lived a fairly normal life until she found out she was a Restraint trait-bearer.
A small quarrel broke out at the orphanage between Cinzia and another trait bearer who remains unknown, and Cinzia 'accidentally' took away the other child's ability. The care-taker turned them both into the government in an attempt for their traits to go away. The other bearer quickly lost theirs after only a month, but Cinzia's restraint just wouldn't disappear. After a year of grueling and almost never-ending attempts at persuading her out of it, she was sentenced to death.
Without thinking ahead, Cinzia snuck out of her cell—snatching a sword on the way out and ran. As she reached the outside, a guard confronted her. She dissolved his powers quickly and stabbed him in the stomach.  She ran for her life, for her freedom and for her trait. She knew somewhere she could help someone, and that became her life goal; to help another trait-bearer from a similar fate. After she had to murder someone, she decided never again would that happen at her hand.
Weapon: A sword that looks more like a rapier named Desolation because of the dark gray color it has.
Strengths: She is generally a nice person and makes friends easily. She likes to think of herself as trustworthy, and is also pretty light on her feet.
Weaknesses: Cinzia is not very good at fighting, and her ability could use some work. She puts too much trust into others which can lead to disasters.
Other: Instrumental Theme Her lyrical them is Bulletproof by La Roux
_________________
inside is not a heart, but a kaleidoscope.
thank you so much athena!:
Accepted! Welcome to Anaphora!
_________________
≾
Every generation gets a chance to change the world
≿
⌠ Anaphora Fan Thread ⌡
× ⌠ Anaphora: Entropy ⌡ × ⌠ My Shop ⌡ × ⌠ Forum Rules ⌡ × ⌠ versen ver ♥ ⌡
Name: Maximus Dachelet
Age: 17
Trait: Joy
Appearance: http://i69.servimg.com/u/f69/15/49/38/49/suzuya10.jpg
Personality: Max is a very energetic and upbeat kind of fellow. He has a positive outlook on life and tries make the mood lighter whenever spirits are down in the dumps. Max is a pretty outgoing and friendly guy for the most part, although he does have his downsides. Max doesn't like the thought of not being able to help or assist others when they need him the most. He worries that he would fail at being the only one who could help and add the joy into their lives. If Max couldn't be there for them who would?
Bio:
Maximus was born to an Avaditan couple; his mother being a Merchant while his father was a sailor that shipped smaller amounts of supplies to and from Cruore. He grew up in Cruore, and attended school in town as all the children in Kallumia did, and lived an average--maybe even normal (as normal as it gets)--life. However, Max was as far from normal as possible. From birth he knew he possessed something different from the kids around him. And later, after years of wondering he finally confirmed he was a Trait Bearer (considering he was able to cause a tiny whirlwind when he became overjoyed one summer day). When he was 15, he was discovered by the government and chased off to Cruore, where he's heard about the "Legendary Anaphora's Redemption" that took on Acritudo and succeeded.
Since then he had been wanting to join the redemption.
*Whenever Max was 15 accidentally caused a wind burst in the public, kinda got the government to notice his abilities and cause trouble.
*His parents found out after seeing the little wind gusts/spirals every time he felt a large amount of happiness. Max's parents were very confused and didn't know what to say regarding it, but they had a feeling this would lead into something bigger than they could've imagined
*They managed to hide Max with his dad for a couple days on the shipping boat in a crate but the government quickly saw through their charade.
Weapon: Spear - Max "borrowed" a fishing spear on a ship that his father was transporting supplies on. Max spent months on reforming this new weapon, improving it and making it more like a weapon than a fishing tool. Although he can use it for combat, he's found other uses for it. Where Max goes, so does his spear.
Strengths:
- Max is very upbeat and joyful in most situations
- Max's power is more easily controlled with his spear than without it.
Weaknesses:
- Guilt would eat him up if he failed someone
- Without his spear, Max only has his Trait abilities, which aren't strong enough on their own so he's basically a regular person
- Max hates feeling alone, he would much rather prefer being around people, the thought of isolation to Max is uncomfortable.
Other: Nah c:
_________________

TheAlmightySeaMelon

Novice Creator





Join date

: 2015-06-06


Posts

: 98


Age

: 18


Location

: Your dreams



CRYSTAL
Name: Isadora 'Crystalina/Crystal' Elanius
Age: 13
Trait: Imagination
Appearance:
Personality: Crystal is a very friendly, joking girl, who has retained a sense of humor even after torture. She's, naturally, imaginative, and very inventive. Both of which, of course, got her busted. Her childish and cutesy nature contrasts greatly with most of the other Trait Bearers, but she's got a good, loveable heart.
Bio: Isadora Elanius was born an only child to two normal vendors in Poena, Acritudo. She had a fairly normal childhood, but it soon became apparent she was a possible Bearer once she got into the double digits. When she turned 12, it was beyond doubt and she was turned over. Then, a year later, she stood on death row. On the day of her execution, Anaphora's Redemption took Acritudo and she was freed, immediately trying to find the group and join them.
Weapon: None yet.
Strengths: She's easy to get along with, very open to new friendships, has a powerful imagination, and her age makes her easy to underestimate.
Weaknesses: Not combat trained, a lot less mature than the other AR members, and has a hard time being serious, losing focus easily.

Guest

Guest





Okosan approves!

Before you ask, no, I don't actually know who Okosan is. This is called 'humoring Lyssy'.
_________________
≾
Every generation gets a chance to change the world
≿
⌠ Anaphora Fan Thread ⌡
× ⌠ Anaphora: Entropy ⌡ × ⌠ My Shop ⌡ × ⌠ Forum Rules ⌡ × ⌠ versen ver ♥ ⌡
Page 2 of 19 •

1, 2, 3 ... 10 ... 19



Similar topics
---
Permissions in this forum:
You
cannot
reply to topics in this forum