Creative Commons
Original Creativity Center works are licensed under a
Creative Commons Attribution 4.0 International License
, unless stated by the owner. Permission to distribute commercially must come directly from the artist/writer.
Some individual works (RPGs, stories, artwork) may have their own licenses, so be sure to pay attention and heed those as well. The above purely exists as an umbrella license.
July 2018
| Sun | Mon | Tue | Wed | Thu | Fri | Sat |
| --- | --- | --- | --- | --- | --- | --- |
| 1 | 2 | 3 | 4 | 5 | 6 | 7 |
| 8 | 9 | 10 | 11 | 12 | 13 | 14 |
| 15 | 16 | 17 | 18 | 19 | 20 | 21 |
| 22 | 23 | 24 | 25 | 26 | 27 | 28 |
| 29 | 30 | 31 | | | | |
Calendar

End of Year News (December 2017)
Thu Dec 28, 2017 3:57 am by Adrian
(It's been one year since I made a news thread, oops)
Merry Christmas/Festivus/whatever holiday you do or do not celebrate!
2017 was a pretty busy year IRL for most of us - according to forum statistics, our busiest month was in June with 1671 total posts, meaning our post rate has been a little …
[
Full reading
]
Comments: 0
Forum Bug
Wed Dec 28, 2016 3:18 am by Adrian
Hi all,
We're aware of a peculiar forum glitch that's causing some subforums to be locked.
Due to the lateness at this time, it might be a while before the glitch can be remedied, because despite my best efforts and as far as I can tell, everything seems to be working fine admin-side. It may have …
[
Full reading
]
Comments: 1
Discord News/Update Test
Thu Dec 08, 2016 1:35 am by Adrian
Comments: 0
5>
Page 1 of 2 • 1, 2


There was an enchanted forest filled with all the classic characters we know.

Or think we know.

One day they found themselves trapped in a place where all their happy endings were stolen.

Our World.

This is how it happened . . .
Hey guys! So in 2011, writers Edward Kitsis and Adam Horowitz collaborated on a show called Once Upon a Time, a series many of us here on CC now love and cherish. Now, we've decided that one of the only things that could be good as OUAT is an OUAT RPG.
For those of you who've never seen it, the concept is simple: storybook characters that we know and love get sent to our world due to a curse, and face a series of adventures filled with magic, swordfighting, and even some modern technology here and there.

Some of the famous heroes we know and love aren't as heroic as they were in the tale; some of the famous villains we know and love aren't as villainous as we may have expected.
Really, what you do with these timeless characters are up to you! That's right -- this time, you get to put your own spin on things, and instill some of your own creative spirit into them. Wanna have Sleeping Beauty be a villain? Go ahead! Want Jasmine and Flynn Rider to be a couple? Okay that probably sounds a little weird but if that's what you wish, then by all means! The possibilities are truly endless.
This is not necessarily an OP -- that's mainly for a lot of information about worlds and limits to magic and a lot of other technical things that don't need to be gotten into right now. Mainly this thread is for reservations (bc I've talked about this RPG with some of you and I know you're antsy to officially reserve characters) and for building up hype. But before we officially get started, let me just be clear about what types of characters you can or can't reserve.
-Fairy Tale Characters.
Well, of course! Seeing as fairy tales are this universe's core, this is a no brainer. Examples of these include people like Snow White, Little Red Riding Hood, etc.
-Classical Novel Characters.
Fairy tale characters aren't the only sort of timeless characters -- characters from older novels have gone down famously throughout history as well. (Note: Characters I consider to be Classical Novel Characters would be from literary works that are at least 75 years of age. If you have a character you want to do that maybe isn't quite 75 years old or whatever, then contact me.) Examples of these include those such as Peter Pan, Tinkerbell, Dorothy Gale, Dr. Frankenstein, etc.
-Mythological Figures:
Just as old as the two categories above, if not older, the centuries that have gone by have not made them any less interesting. While I am a little iffy about 'gods' or 'goddesses', I trust you guys with that sort of thing so that they're not too powerful. Examples of these include Achilles, Hercules, Zeus, Thor, etc.
-Modern Disney Animated Characters:
Yup! The show pulls most of its characters from Disney, regardless of whether or not it's modern, so chances are most modern Disney movies (especially they originate from a literary source material) are going to be allowed. These I personally wouldn't be quite as liberal as I would be with the other three categories, but I definitely wouldn't specifically adhere to them, either, per se. Examples of these include Elsa, Merida, Flynn Rider, etc.
-Marvel and Star Wars Characters.
I know a lot of you guys love them. I do too. I know I said that you can reserve modern Disney characters, but these originate from companies that were simply bought by Disney. I believe they'd just be kinda out of place in this RPG. Sorry. (Note: Big Hero 6 might be an exception to this. We'll see. Just tell me if you think you want to reserve one.)
-Other Modern Characters.
People like Harry Potter, Naruto, Katniss Everdeen, etc. are in fact not fairy tale characters, and I'd like fairy tale characters to be the proper emphasis here.
-More Than Three Characters.
If you have three characters, you're done. Chances are that more characters will be allowed as the RPG progresses, but for now I want to make sure that everyone is getting a character they like.
Well, that's about it.

Now that all that's settled, you may go ahead and reserve, if you so wish. If the character you want is taken, don't worry -- there are seriously a LOT of characters to choose from.
RESERVED CHARACTERS
Mulan (Writing)
King Arthur (Writing)
Dr. Facilier (Writing)
Maleficent (Boyhoy)
Megara (Boyhoy)
Mama Odie (Kane)
Prince Eric (Kane)
Ursula (Kane)
Aladdin (Ace)
The Evil Queen (Ace)
Poseidon (Ace)
Rapunzel (Neela)
The Genie (Neela)
Sleeping Beauty (Canarima)
Jasmine (Canarima)
Elsa (Mythie)
Esmeralda (Mythie)
Tinkerbell (Shaybaysasuke)
Anna (Shaybaysasuke)
Ariel (~Hermione~)
Flynn Rider (~Hermione~)
Alice (Fix-It)
Last edited by WritingBookworm on Sun Jun 21, 2015 1:02 am; edited 3 times in total
_________________
[Infinity's Row: Interlude l Anaphora: Pariah l Infinity's Row: Uncontrollable l Anaphora: Vengeance]
Currently Reading: Reflection: A Twisted Tale by Elizabeth Lim
Currently Playing: Buffy the Vampire Slayer
Reserve Maleficent and Meg please!!!!
_________________
I may fall
But not like this: it won't be by your hand.
Realizing a year late I haven't given credit to Lady Sen for the amazing avi! <3

boyhoy

Administrator





Join date

: 2013-05-09


Posts

: 13416


Age

: 23


Location

: Beacon Academy



Can I have Mama Odie, Prince Eric, and Ursula please?
_________________

Kane

Honorary Patron





Join date

: 2013-07-01


Posts

: 8990


Age

: 101


Location

: High above you



Reserving Aladdin and the Evil Queen/Regina por favor~
_________________

Ace

Influential Creator





Join date

: 2013-09-04


Posts

: 6369


Age

: 21


Location

: Made in Japan



Reserve Rapunzel and Genie please

_________________
https://docs.google.com/document/d/1Xw1DjtKx6eqHV_cxs5YVNhNveiylhUsdcqgRanmTXtg/edit?usp=sharing

Neela

Retired Staff





Join date

: 2013-05-09


Posts

: 3901


Age

: 102


Location

: probably passed out somewhere



May I reserve Sleeping Beauty and Jasmine, please?

Last edited by Canarima on Thu Jun 18, 2015 7:13 pm; edited 2 times in total
_________________

Cana

Profound Creator





Join date

: 2014-07-15


Posts

: 3293


Age

: 18


Location

: crystal tokyo



I would like to reserve Elsa and Esmeralda. Thanks!
_________________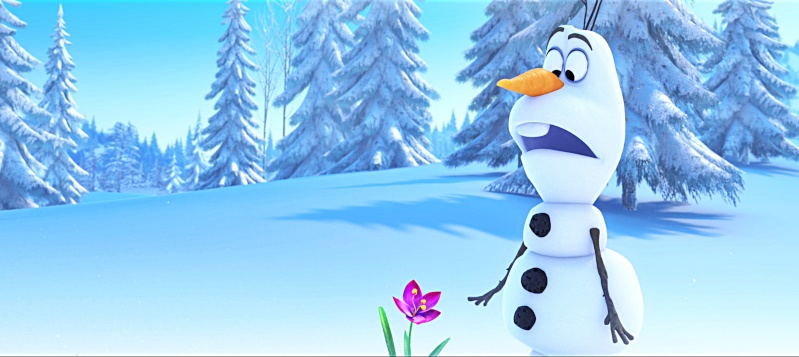 Hi! I'm Mythie and I like Warm Hugs

Mythie

Epic Creator





Join date

: 2013-05-13


Posts

: 8911


Age

: 19


Location

: Hogwarts



Can I reserve Tinkerbell and Anna please?
_________________

Love doesn't discriminate, between the sinners and the saints
It takes and it takes and it takes, and we keep loving anyway
We laugh and we cry and we break and we make our mistakes
Ariel and Flynn, please!!
_________________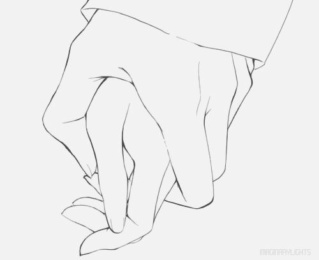 ✹ D E V I ✹
i don't want you
to see me
the way i see myself.

Hime

Moderator





Join date

: 2013-05-19


Posts

: 8655


Age

: 19


Location

: N'al Ren



All have been added to the reservation list. ^.^
_________________
[Infinity's Row: Interlude l Anaphora: Pariah l Infinity's Row: Uncontrollable l Anaphora: Vengeance]
Currently Reading: Reflection: A Twisted Tale by Elizabeth Lim
Currently Playing: Buffy the Vampire Slayer
Page 1 of 2 • 1, 2



Similar topics
---
Permissions in this forum:
You
cannot
reply to topics in this forum