Creative Commons
Original Creativity Center works are licensed under a
Creative Commons Attribution 4.0 International License
, unless stated by the owner. Permission to distribute commercially must come directly from the artist/writer.
Some individual works (RPGs, stories, artwork) may have their own licenses, so be sure to pay attention and heed those as well. The above purely exists as an umbrella license.
April 2018
| Sun | Mon | Tue | Wed | Thu | Fri | Sat |
| --- | --- | --- | --- | --- | --- | --- |
| 1 | 2 | 3 | 4 | 5 | 6 | 7 |
| 8 | 9 | 10 | 11 | 12 | 13 | 14 |
| 15 | 16 | 17 | 18 | 19 | 20 | 21 |
| 22 | 23 | 24 | 25 | 26 | 27 | 28 |
| 29 | 30 | | | | | |
Calendar

End of Year News (December 2017)
Thu Dec 28, 2017 3:57 am by Adrian
(It's been one year since I made a news thread, oops)
Merry Christmas/Festivus/whatever holiday you do or do not celebrate!
2017 was a pretty busy year IRL for most of us - according to forum statistics, our busiest month was in June with 1671 total posts, meaning our post rate has been a little …
[
Full reading
]
Comments: 0
Forum Bug
Wed Dec 28, 2016 3:18 am by Adrian
Hi all,
We're aware of a peculiar forum glitch that's causing some subforums to be locked.
Due to the lateness at this time, it might be a while before the glitch can be remedied, because despite my best efforts and as far as I can tell, everything seems to be working fine admin-side. It may have …
[
Full reading
]
Comments: 1
Discord News/Update Test
Thu Dec 08, 2016 1:35 am by Adrian
Comments: 0
5>
Page 3 of 100 •

1, 2, 3, 4 ... 51 ... 100


~Amber~
"Oh! I didn't mean to interrupt! I didn't know you were in there, I'm sorry," I call after her.
_________________
I may fall
But not like this: it won't be by your hand.
Realizing a year late I haven't given credit to Lady Sen for the amazing avi! <3

boyhoy

Administrator





Join date

: 2013-05-09


Posts

: 13101


Age

: 22


Location

: Beacon Academy



~Azula~
I picked up the bucket with a short sigh of exertion be fore I made my way back to the camp site a few hundred meters away. My brown boots sunk slightly in the spongy earth below me. Beast and Fowl alike scampered off of the ground and up into the trees as I walked through the forest. The bucket made a slight sloshing sound as I placed it by one of the tents in our cleared camp site.

"Yuffie?" I called as I dusted off my hands and looked around the campsite.
_________________

Kane

Honorary Patron





Join date

: 2013-07-01


Posts

: 8904


Age

: 100


Location

: High above you



~Elyse~

Wandering.

That's the only word I think that could accurately explain my existence on it's own. There's no real destination in mind, and each step is an uninformed gamble. I thought I was looking for something... but I can never be sure.

Those months were more of a daze. No, Resh's absence did nothing to cause that- at best I was unaffected. He could take his lousy decisions and godly bull-

No. I wasn't going to think like that. Resh was a good man. It wasn't his fault everything else came together that way, or that he somehow managed to be the host of a god... for some reason.

It was more like reality lost its grip on me. I drifted off, zoned out, and generally numbed to the world more and more often. Gradually, my anchoring to the world had fallen away. Now I felt scarcely competent at holding the most basic of conversations... At least, far worse off then before.

A constant feeling of fear and negativity seemed to have developed into a permanent part of my consciousness. Some days I felt trapped, isolated inside my mind. Others, it was my only escape from a world like this one. It was like a dance with my own insanity.

My mind was my greatest ally. It always had been. With it, I had been blessed with excellent reasoning and an overall fairly powerful tool.

But it also whisked me off without warning, plunging me into cold depths of thought and dark corners I would try to forget. I would lie awake for hours, simply unable to stop thinking. My sleep was less and less restful, and my entire schedule was nonexistent. If I didn't like to do lists and planning before, I despised them then.

The Row became an impersonal job. I would be working myself whenever I happened to be awake, keeping my battle skills polished and analyzing whatever information I could get my hands on, trying to keep on top of everything and stay ahead of the game. Weeks changed into months at a fearful rate. On and on I went. 

Might as well admit it: I had never been close to the Row. Jacobe had been kind to me in the past, and I knew his brother, sort of, but I didn't truly know them. Caroline was always a good friend, but she had drawn back completely. I had given up trying to talk to her a while back. I was pretty sure it would be bad to try and keep talking with someone who didn't want a conversation. And Sergon... 

Since I might as well say it, I had drawn back at well. More and more, I faded from the rest of the clan. I began to feel less needed, useless, just another soldier. My swordplay was nothing remarkable. I was jus the one who failed to prevent two Row deaths and complained when I didn't like the plan. For areas of intelligence, every eye turned on Elias, the Row's dependable, veteran genius. He came fully equipped with a library of knowledge and a way of wording it so clearly and effortlessly it left me floored and... how to say... disparingly awed.

I had always thought of the Row as an ends in itself. Beyond getting there, my life would be straightforward. I had chased that hope my entire life, working ridiculously hard to better myself, to be good enough. Now that I was here, and the action had stalled, I had realized it was a far different story. My fantasy of the Row had been shattered back in All Ruhn. That hope had come to dissipate. Nothing had prevented it. I wanted to be chasing something worth the while still, but now all I did was wander. I was lost.

Emotionally, the Row's time was up. I had closed up, with no more intent on trying to meet and let people in. If they wanted me, surely they would have done more then merely greet me and dismiss my protests by now. None of them would realize this. Outwardly, I had changed little besides what could be attributed to stress and anxiety. But nobody would have the chance to get close enough to see deeper than that.

With Sergon, I suppose I had also retreated, but in a different way. My side of our conversations had decayed over time, my overall level of focus dropping dramatically. I tried, I really did, but so often I would want to run off and be alone. And when I actually was alone, I would want someone there to drag me from my thought. There never was. I had maintained my act of being alright with Sergon well. Blame for odd behavior fell entirely on stress and the like. I could pretend with him that I wasn't feeling alone.

And the worst part was being alone.

I was alone.

No matter where I was, I was alone. When I would talk to someone, I was alone. The never ending sensation of isolation ate away at me. Nobody understood. Nobody could understand. They were in a different world from me. They didn't know. They couldn't. They were so different from me it was like a dolphin trying to explain to a dog what it feels like to breathe underwater. I just knew it would never work. Nobody I had met could connect on that level- a level so vital to who I am that nobody who couldn't understand it couldn't possibly know me. And I needed someone to truly understand. Without understanding, there can be no real, honest caring. Nobody could know, nobody cared, nobody cared to know-

And nobody knew that I was falling apart.

At the end, that was what it was. An unraveling, a dissolving. All hidden under a fortress of smiles, kindness, and assurance. Even as I wandered on, with no path, no stars, and no destination, I was still Elyse Persephone, and I would do my best for the Row. I would not burden or harm any of my comrades, physically or emotionally. I would not come undone, I would not cry. 

At least, not until the lights turn off.
_________________
≾
Every generation gets a chance to change the world
≿
⌠ Anaphora Fan Thread ⌡
× ⌠ Anaphora: Entropy ⌡ × ⌠ My Shop ⌡ × ⌠ Forum Rules ⌡ × ⌠ versen ver ♥ ⌡
Ebony~
I turn back around "It's fine, I was just telling him that he needed some sleep, he'll listen to you before me though" I say back with a shrug
_________________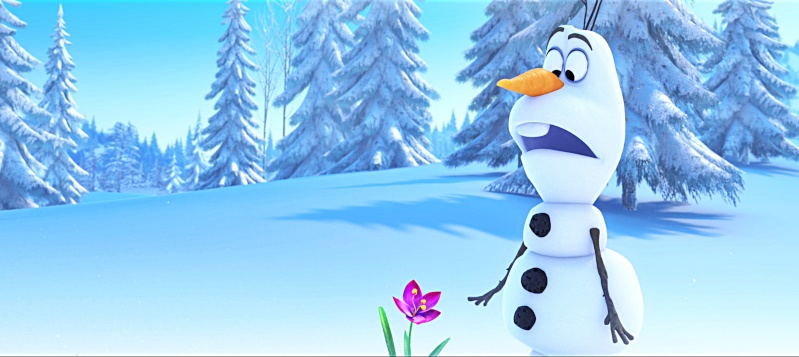 Hi! I'm Mythie and I like Warm Hugs

Mythie

Epic Creator





Join date

: 2013-05-13


Posts

: 8911


Age

: 19


Location

: Hogwarts



~Amber~
I nod and wave goodbye to her before I slowly walk into Everett's room, easing the door shut behind me. "So, what's this I hear about you not sleeping?" I ask him with a frown.
_________________
I may fall
But not like this: it won't be by your hand.
Realizing a year late I haven't given credit to Lady Sen for the amazing avi! <3

boyhoy

Administrator





Join date

: 2013-05-09


Posts

: 13101


Age

: 22


Location

: Beacon Academy



(@Writing: Caroline likes hugies
Athena that was beautifully written </3. Also everyone else's was nicely written too

)
_________________
ღ Haru ღ
(holy crap freaking everyone writing is absolutely incredible! You guys are all so amazing c: )


_________________
https://docs.google.com/document/d/1Xw1DjtKx6eqHV_cxs5YVNhNveiylhUsdcqgRanmTXtg/edit?usp=sharing

Neela

Retired Staff





Join date

: 2013-05-09


Posts

: 3901


Age

: 102


Location

: probably passed out somewhere



~Cameron~
I sneak up behind Caroline, poking her in the side. "Howdy ma'am!" I greet with a grin.
_________________
I may fall
But not like this: it won't be by your hand.
Realizing a year late I haven't given credit to Lady Sen for the amazing avi! <3

boyhoy

Administrator





Join date

: 2013-05-09


Posts

: 13101


Age

: 22


Location

: Beacon Academy



~Aerith~

It was now the 1st of Verediat. Living in hiding again was not ideal at all, and frankly after thinking about it since I've joined the Row, all we've really done is hide. Though, it makes sense as the war continues.

The four months of being trapped underground haven't been a total loss, however. I've been keeping up with a journal to note down any relative information and practice forms on Castumism, and thankfully I've had Wren to help me out and keep me motivated throughout the process. He's genuinely showed a great interest in learning and also he's become a close friend to me. I've never had someone like him in my life before. Sure, I've had friends, but with Wren it's felt different. Though, comfortably different.

The times I caught myself alone, I had done nothing but stare into space to think. Strangely whenever I pull my thoughts back down to Earth, I can never remember what I was thinking about. I'm sure I was thinking about my family -- most likely worrying about their safety during the war -- or wracking my brain a bit more for another idea on the Castumism situation. But as I said, in the end I always forget my thoughts taking this very moment for instance.

I had been staring at my ceiling for what felt like hours, but that was undoubtedly false. With just a blink my mind flashed back to reality. The book I was reading was still in hand and the glass of water I had just fetched was still cold so I sat back up in my bed and continued reading.
_________________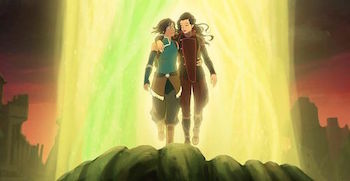 Shadyluv

Adept Creator





Join date

: 2013-05-23


Posts

: 426


Age

: 19


Location

: lost probably



~Caroline~
I don't know how he does it, but he sneaks up on me as I lay down. I fidget in response and adjust my head so I can look at him, "Hey," I force a small smile before attempting to reach out to poke his nose.
_________________
ღ Haru ღ
Page 3 of 100 •

1, 2, 3, 4 ... 51 ... 100



Similar topics
---
Permissions in this forum:
You
cannot
reply to topics in this forum