Creative Commons
Original Creativity Center works are licensed under a
Creative Commons Attribution 4.0 International License
, unless stated by the owner. Permission to distribute commercially must come directly from the artist/writer.
Some individual works (RPGs, stories, artwork) may have their own licenses, so be sure to pay attention and heed those as well. The above purely exists as an umbrella license.
December 2017
| Sun | Mon | Tue | Wed | Thu | Fri | Sat |
| --- | --- | --- | --- | --- | --- | --- |
| | | | | | 1 | 2 |
| 3 | 4 | 5 | 6 | 7 | 8 | 9 |
| 10 | 11 | 12 | 13 | 14 | 15 | 16 |
| 17 | 18 | 19 | 20 | 21 | 22 | 23 |
| 24 | 25 | 26 | 27 | 28 | 29 | 30 |
| 31 | | | | | | |
Calendar

Forum Bug
Wed Dec 28, 2016 3:18 am by Sentinel
Hi all,
We're aware of a peculiar forum glitch that's causing some subforums to be locked.
Due to the lateness at this time, it might be a while before the glitch can be remedied, because despite my best efforts and as far as I can tell, everything seems to be working fine admin-side. It may have …
[
Full reading
]
Comments: 1
Discord News/Update Test
Thu Dec 08, 2016 1:35 am by Sentinel
Comments: 0
Merry Christmas/Happy Hanukkah/Other religious holidays!
Fri Dec 02, 2016 5:56 pm by Sentinel
*wipes sweat from brow* Whew, political correctness is a lot of hard work. But it has to be done.
ANYWAYS, we did it - we (almost) survived 2016 which, I think we can all agree, was pretty damn terrible in many ways.
Regardless, it was a good year on the forums - we've met some new faces, set out …
[
Full reading
]
Comments: 2
5>
Ok so I know I'm pretty new to this site and all but I've really wanted to make this for a while now. I don't know if this has been done before (if it has please tell me so I can ask before I make it and maybe you can help me out with it

) but it seems like a really fun thing to do. I wanted to wait until most of us were out of school to start this so we can all work on it together and make it amazing.
Now for the actual plot if we decide to do it: It'll be set after the whole thing with Isis and Osiris and after Sophie and Josh have saved the world. Nicholas Flamel goes back to his bookshop with Perenelle and the Codex but Nicholas believes that the book is to much for them to handle alone. So he finds kids who are willing to help him and he trains them in alchemy to protect the book, which he has split into sections for each kid to watch over. However, even though Dee and everyone else have been defeated there is still danger as a new prophecy appears in the Codex. Nicholas has to now send these teenagers across the country to New York to defeat the evil that will be heading there as well.
I'm really excited to see what you guys think and if you want to join!
I WILL JOIN THIS! I WILL JOIN THIS UNTIL MY DYING DAY! Now I need a color and a smell...
_________________


Kane

Epic Creator





Join date

: 2013-07-01


Posts

: 8588


Age

: 100


Location

: High above you



_________________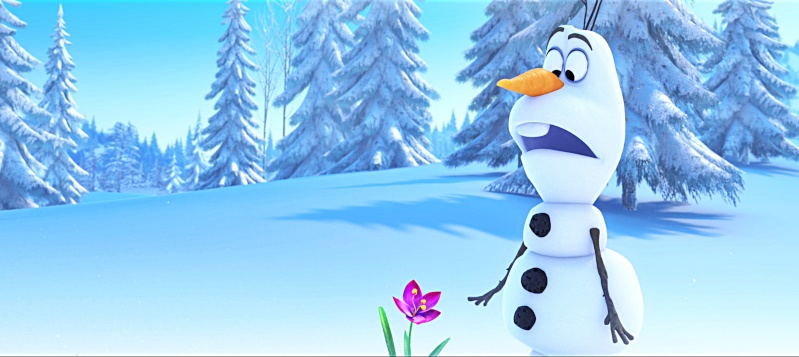 Hi! I'm Mythie and I like Warm Hugs

Mythie

Epic Creator





Join date

: 2013-05-13


Posts

: 8879


Age

: 18


Location

: Hogwarts



I've never read the series, so I probably wouldn't join. I hope it goes well, though!

Don't let being fairly new to the site ever stop you from doing anything! Even I still feel new to this community, and I've known most of these people for at least two years now. I posted my first ever site roleplay on here only a few months after starting to post and it's been going ever since. If you have an idea you feel good about, believe will work, and are ready to put in the effort, go for it!

_________________
≾
Every generation gets a chance to change the world
≿
⌠ Anaphora Fan Thread ⌡
× ⌠ Anaphora: Entropy ⌡ × ⌠ My Shop ⌡ × ⌠ Forum Rules ⌡ × ⌠ versen ver ♥ ⌡
Oh my gosh yeeeeeeeeeeeeeeeeeeeeeeeeeeeeeeeeeeeeeeeeeeeeeeeeeeeeeeeeeeeeeeeeeeeeeeeesssssssssssssssssssssssssssss!!!!!!!!!!!! I made this type of RPG back on W101C a few times but it never lasted for as long as I would have liked. I would join this in a heartbeat. Please make this RPG oh my gosh please yes please do this please please please. I already love what you have for the plot and oh my gosh I need this in my life.
_________________
I may fall
But not like this: it won't be by your hand.

boyhoy

Administrator





Join date

: 2013-05-09


Posts

: 12728


Age

: 22


Location

: Beacon Academy



I don't know anything about the series so I don't believe I'd be joining this--but good luck on it's future!

_________________

Thank you Athena and Lyssy! And I'll probably have the app tread up Monday (Sorry it's so long I'm at my dads so I don't have my computer with everything typed up) I'm looking forward to it!

Similar topics
---
Permissions in this forum:
You
cannot
reply to topics in this forum