Creative Commons
Original Creativity Center works are licensed under a
Creative Commons Attribution 4.0 International License
, unless stated by the owner. Permission to distribute commercially must come directly from the artist/writer.
Some individual works (RPGs, stories, artwork) may have their own licenses, so be sure to pay attention and heed those as well. The above purely exists as an umbrella license.
June 2019
| Sun | Mon | Tue | Wed | Thu | Fri | Sat |
| --- | --- | --- | --- | --- | --- | --- |
| | | | | | | 1 |
| 2 | 3 | 4 | 5 | 6 | 7 | 8 |
| 9 | 10 | 11 | 12 | 13 | 14 | 15 |
| 16 | 17 | 18 | 19 | 20 | 21 | 22 |
| 23 | 24 | 25 | 26 | 27 | 28 | 29 |
| 30 | | | | | | |
Calendar

End of Year News (December 2017)
Thu Dec 28, 2017 3:57 am by Adrian
(It's been one year since I made a news thread, oops)
Merry Christmas/Festivus/whatever holiday you do or do not celebrate!
2017 was a pretty busy year IRL for most of us - according to forum statistics, our busiest month was in June with 1671 total posts, meaning our post rate has been a little …
[
Full reading
]
Comments: 0
Forum Bug
Wed Dec 28, 2016 3:18 am by Adrian
Hi all,
We're aware of a peculiar forum glitch that's causing some subforums to be locked.
Due to the lateness at this time, it might be a while before the glitch can be remedied, because despite my best efforts and as far as I can tell, everything seems to be working fine admin-side. It may have …
[
Full reading
]
Comments: 1
Discord News/Update Test
Thu Dec 08, 2016 1:35 am by Adrian
Comments: 0
5>
Page 46 of 47 •

1 ... 24 ... 45, 46, 47


So, I've been working on a playlist for Hate; not for any specific Hate Bearer, or for Aspernor, but for the Trait in general. This is what I've got so far, but if anybody else has any songs they think I should add, let me know.


_________________
Avatar by Tara | Art by Ashley Cope

Omni

Retired Staff





Join date

: 2013-05-18


Posts

: 1545


Age

: 24


Location

: Here and there.



I finally got around to tropes for Odessa:
Odessa Jarvis:

Action Girl/Dark Action Girl: Forever a mix of these two.

All Girls Want Bad Boys: One of the reasons why she used to be so into Cyrus is because he had this darkness about him, and he helped her channel her anger at the government. Now that he's regained Joy, started to stay out of the fight against the government, and has become a much better person, Odessa hates him, though some feelings still remain.

Archer Archetype: Calm, composed, and proficient with a bow and arrow.

Attempted Rape: An Avaditan nobleman tried to rape her when she was fifteen. It didn't end well for him.

Battle Couple: Used to be in one with Cyrus.

Best Served Cold: Her quest for revenge is one that has spanned years.

Blondes Are Evil: Downplayed. She's not evil, but she does have a very charming personality.

Brooding Boy, Gentle Girl: Has a gender-inverted dynamic with Cedric, being the Brooding Girl to his Gentle Boy.

Emotion Control: As a Hate Bearer, Odessa can do this.

Enemy Mine: This, and a mutual respect for each other's abilities, is what brings her into an alliance with Chase Spiterwetch.

Expy: While the finished version is very different from what was initially imagined, Word of God is that her character was inspired by both Nyssa al Ghul and Malcom Merlyn from Arrow.

Harmful to Minors: Odessa is forced into prostitution at age fourteen, and gains her Hate a year later due to nearly getting raped.

Ice Queen: She generally has a cold demeanor, and has shown no signs of defrosting so far.

A Lighter Shade of Black: As opposed to Cedric's A Lighter Shade of Grey. While not strictly as bad as the governments she fights, Odessa is no saint.

Lady of War: She's great at keeping her cool during battle.

Manipulative Bastard: With or without the Hate Trait, Odessa can be really good at manipulating people when she wants to

Mind Rape: She might have ended up doing this to the man who tried to physically rape her.

Must Have Caffeine: Odessa likes her caffeine.

Never a Self-Made Woman: Averted. While Cyrus's teachings did help refine her Hate and help her become stronger, she would have gone down the path she did even without his help.

The One That Got Away: Cyrus is this to her.

Pride: She's actually very similar to Cedric in this sense. His pride is more obvious, but she's rather arrogant herself. She's just aware that she's prideful, unlike Cedric.

Statuesque Stunner: Inverted. At 5'0, Odessa is one of the shortest characters in the RPG.

The Stoic: It's hard to get past her stoic personality.

Traumatic Superpower Awakening: Gained her Hate during the middle of an Attempted Rape.

The Unfettered: She has no qualms resorting to crime, torture, and other various methods to get what she wants. The amount of people she's killed, while not insane like Therese Zeidan, is still well into the double-digits.

Vigilante Woman: She kills various people among the Avaditan nobility as payback for what they did to her.

You Remind Me of X: While she never outright says it to her, Tess does remind Odessa of a younger version of herself.

--Has a You Remind Me of Him version with Chase. Again, she doesn't say it outright, but one of the reasons she accepted Chase's offer is because she sees him as a suitable replacement for Cyrus. She's not really romantically into him as she was with Cyrus, but having a new Hate Bearer teacher/ally does help her fill the void that Cyrus, also a Hate Bearer teacher/ally, left behind.
_________________
"You rise with the moon, I rise with the sun."
Infinity's Row: Interlude l Anaphora: Pariah l Infinity's Row: Uncontrollable l Anaphora: Vengeance]
Currently Reading: Unravel Me by Tahereh Mafi
Currently Watching: The Chilling Adventures of Sabrina
Finally got not lazy and did Chase's tropes.
The Edge:

A Lighter Shade of Black:

Chase might be bad, but at least he's not as bad as HG!Chase.

Badass and Child Duo:

Chase and Monica.

Bad Powers, Bad People:

Quietly controlling how people feel to benefit yourself? Yeah, not the nicest thing to do.

Beneath the Mask:

There's a very deep pit of sorrow and hurt past Chase's cold and collected persona.

Berserker Button:

He may not be a Cruelty Bearer, but god help you if you really piss him off.

Best Served Cold:

Chase's Hate has the potential to be explosive at points, although it usually takes the form of a cold, concentrated flame over a wildfire.

Broken Bird:

True, and also kind of ironic.

Brooding Boy, Gentle Girl:

See Badass Child Duo.

Control Freak:

Some things never change.

Conveniently an Orphan:

A trope that I run to too often.

Determinator:

Chase went fro illiterate child slave to the Head Inquisitor of Aspernor. It was not an easy process.  

Emotion Suppression:

Chase tends to ignore any emotion not directly tied to his Hate.

Even Evil Has Loved Ones:

See Badass and Child Duo.

Harmful to Minors:

Chase watched his sister get raped, saw the whore house where his family was in go up in flames, lost every friend he made on the street, was raped himself, became a child slave, and was beaten and whipped all before the age of fourteen.

Hypocrite:

Chase Hates Cruelty Bearers and  the leaders of the governments because of what they did to him, but he's not the nicest guy himself in those regards.

I Did What I Had to Do:

Somethign he tells himself after doing particularly nasty things.

Miles to go Before I Sleep:

Chase's war is one that wouldn't end for several decades.

Mind Rape:

Something Chase used to do quite often before meeting Monica.

Missery Builds the Character:

See Chase's wiki page.

Missing Mom/Disappeared Dad:

Both happened.

Mortality Pet:

Monica

Nerves of Steel:

Something you have to have if you have a bunch of assassins trying to kill you.

Not So Different:

See Hypocrite.

Odd Couple:

See Badass and Child Duo.

Secret War:

Many are aware of the fact that Chase is pretty ambitious, but few are aware of just how ambitious he really is.

Sole Survivor:

The sole survivor of his group and his family.

The Chessmaster:

Chase isn't afraid of getting his hands dirty, but his primary method to wage his war is moving and controlling other people.

The Lost Lenore:

Another trope that applies to a lot of my characters.

The Perfectionist:

Chase only accepts perfection from himself and his Inquisitors.

The Reliable Traitor:

Jayce knows that Chase would gladly kill him if given the chance.

Traumatic Superpower Awakening:

His Hate emerged when his best friend died.

You Remind Me of X:

Something Chase does with a lot of people.

Young and In Charge:

He secured one of the most powerful jobs in Aspernor before he was a fully grown man.
_________________

Thanks so much to Lissy for the signature!
@Athena Lionheart

wrote:

@King Ki11

, I can't thank you enough. You were always on board the hype train and on standby with Axel, who seriously is a super-cool character. Things will never be the same around here without you.
HEY!
Don't go writing sappy shit about me when I'm not here to see it!
Anyways, congrats on the second year.
- Love Jack
_________________
@King Ki11

wrote:

@Athena Lionheart

wrote:

@King Ki11

, I can't thank you enough. You were always on board the hype train and on standby with Axel, who seriously is a super-cool character. Things will never be the same around here without you.

HEY!

Don't go writing sappy shit about me when I'm not here to see it!

Anyways, congrats on the second year.

- Love Jack
HEY!
Log in more, then! We miss having you around!

_________________
and then you put your hand in mine and pulled me back from things divine
---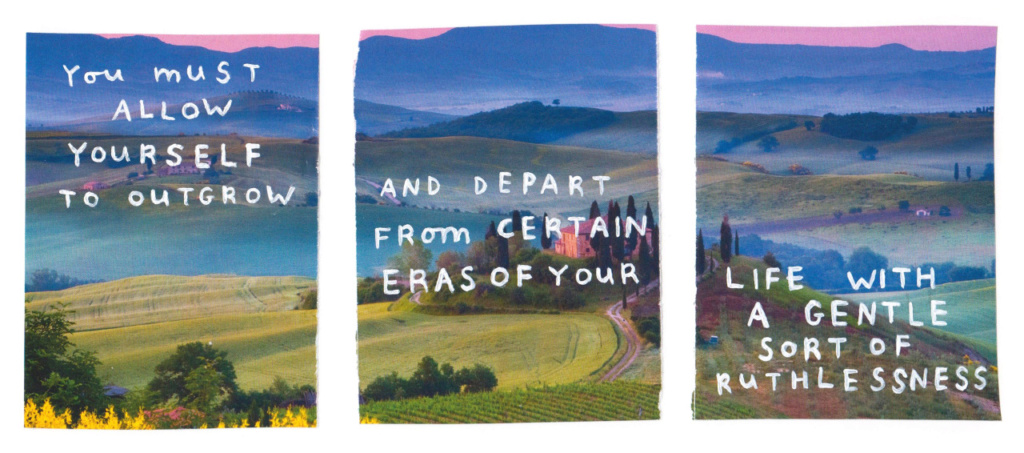 stop looking up for heaven
waiting to be buried
Suuuurrreee. Anyways, Poof.

_________________
I have finally gotten through all of the fan thread and may I just say
wow
 what a ride.  This has probably been the most informative thing I've read.  And it's hilarious and also kind of inspiring to watch all of you pitch in and make things together.  I hope to contribute!
You know when you tell your brain, "Hey I'd like to sleep now," and your brain says "naw."  Well, that was tonight.  So here we goooo!
text posts:

Captain Whitehawk

Adept Creator





Join date

: 2016-12-04


Posts

: 486


Age

: 20


Location

: No stops on this bullet train



And I know double-posting is naughty, but I've been brooding a lot on Ludis and I've got a short playlist for him, so here we go:


_________________
sᴇᴘᴀʀᴀᴛᴇᴅ ғʀᴏᴍ ᴛʜᴇ ɢᴏᴅs, ᴀʟʟ ᴏʀᴅᴇʀ ʜᴀs ʙᴇᴇɴ ʟᴏsᴛ.
ᴛʜᴇ sᴜɴᴅᴇʀɪɴɢ ɪs ᴏᴠᴇʀ, ᴛʜᴇ ᴡᴀʀ ʙᴇɢɪɴs.

Captain Whitehawk

Adept Creator





Join date

: 2016-12-04


Posts

: 486


Age

: 20


Location

: No stops on this bullet train



Your textposts are already at Writing-level accuracy and hilarity what the heck xD
_________________
and then you put your hand in mine and pulled me back from things divine
---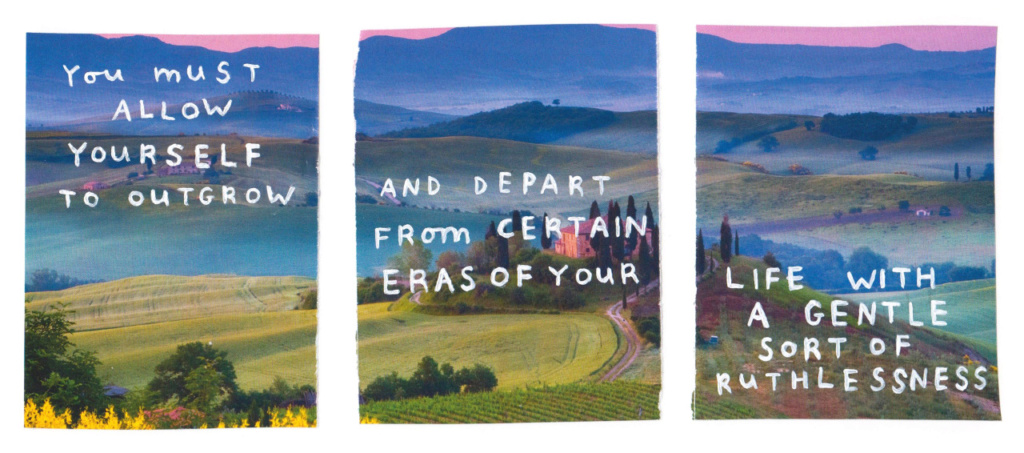 stop looking up for heaven
waiting to be buried
I realized I haven't updated Therese's tropes since before Leyland's death. I decided that ought to be changed.
Therese Tropes:

Anti-Villain: She's more of a straight villain in Anaphora, but becomes an Anti-Villain in Entropy. There's even a line in her last Anaphora post that marks this transition:
--"I am not a villain. I am most certainly not a hero."

Big Bad: After first being Dragons and forming a Big Bad Duumvirate with Leyland, she finally ascended to this position for the climax of the first Anaphora RPG, until End reveals herself to be an even Bigger Bad.

Boomerang Bigot: Still hates Trait Bearers, even after becoming one. She views her Trait as a curse and does her best to lose it, but Sorrow's a hard Trait to lose.

Broken Bird: While she's always been this underneath her Cruelty, it becomes even more apparent after the death of Leyland, when she breaks down and realizes that she's alone.
--Becomes even more of a Broken Bird in Entropy, after Ikam gives her a well-deserved The Reason You Suck speech. After losing quite literally everything, the only reason she hasn't become totally despondent is because she knows Entropy won't let her do that.

Childhood Friendship: With Chase, when she was younger.

Color Motif: Red, as demonstrated:
--"Red is the color of love. Of courage. Of passion."

Deliberately Distressed Damsel: Being captured by Anaphora's Redemption wasn't part of Therese's plan, but never once trying an escape attempt and sticking around to learn more about them was.

Even Evil Has Standards: In Vengeance, Therese was disgusted when she found out about everything Alexei did to Alexis.
--Word of God is that she also has this in terms with the Renegade. How exactly she makes sure she doesn't stoop to the Renegade's level is something that has yet to be revealed, though.

Good Powers, Bad People: She might have gained a Positive Trait, but she's still not a good person.

Heterosexual Life Partners: After their fair share of disagreements, she ends up having this dynamic with Alexis Blackthorne in Vengeance.

It's Personal: Therese has a bad habit with making things personal.
--At first, the Redemption was just another bug she had to squash. But then they killed her father and played a part in the reason why Leyland committed suicide.
--In Vengeance, the Renegade was initially just someone her father assigned her to catch. It became a lot more personal later.

Meaningful Echo: Her first post in Anaphora begins with lines about her rising, and her last post in the first Anaphora RPG ends with lines about her rising.

Missing Mom: Her mom was executed after it'd been discovered she committed treason. Therese is a lot more distraught about it than she lets on.

Odd Couple: No one expected that Therese Zeidan would be friends with Chase Spiterwetch. Their relationship ended up being unexpectedly sweet and tragic.

Paranoiac: One of Therese's defining traits, and potentially her fatal flaw. Almost all of her loved ones have either died or betrayed her, so it's extremely hard for her to trust, and, as of the moment this is being written, has no one to rely on.
--It's even worse than it might initially seem, as her paranoia itself is one of the reasons why there's no one left in her life. Despite wanting someone to trust, she's convinced herself she can't. So when anyone does try to reach out, she lashes out and attacks them, because she's convinced they're lying to her, and when they ultimately withdraw from her, Therese feels even worse in the end. It's a vicious cycle, and she hasn't been able to break out of it.
--The paranoia even extends to Chase. While he had once been a cherished friend, after learning that Chase was a Hate Bearer, Therese couldn't help but wonder if he was just manipulating her emotions all this time, and whether her bond with him was ever real at all.

Princess in Rags: Despite losing Acritudo to the Redemption, Therese didn't lose her pride and did her best to carry herself as a leader. She's sliding a little more towards Fallen Princess now, in the wake of character development.

Power Trio: She's part of one with Charitia and Tess.

Red Oni, Blue Oni: The Blue Oni to Alexis's Red Oni in Vengeance.

Relationship Writing Fumble: An interesting case, with Alexis. According to Word of God, one of the many reasons Alexis was created as a girl instead of a guy (as originally planned) was so that the relationship would be a more of a platonic friendship than anything hinting at romance. WritingBookworm wanted to show how much a platonic friendship could impact someone, and was a fan of fictional female friendships, so effort was made to ensure it remained a friendship. All of that effort backfired. Horribly. The more their relationship was being put on paper, the more undeniable the Ho Yay subtext became. Alexis and Therese's relationship is still technically considered platonic, since Therese's sexuality is still in question, and is most likely asexual or aromantic. However, Word of God says that if there was someone she romantically loved, it would be Alexis.

Rightful King Returns: A villainous version of this in Entropy. For a good portion of Entropy, Therese used Ikam to try to reclaim her throne, but after losing a good portion of her forces, Therese has all but given up on this goal.

Technician vs Performer: Has this dynamic with Alexis in Vengeance, in terms of their fighting styles. Alexis uses a heavy obsidian longsword to hack her way to victory while Therese uses daggers and various bullets to perform a more precise, calculated style.

Teeth-Clenched Teamwork: With certain members of ENTROPY, particularly Never, Oblivion, and Pallida.
--Pallida's a slightly less straight example than Never and Oblivion, given there's a helping of Belligerent Sexual Tension on Pallida's end at the very least.

Town Girls: Therese is the Neither to Charitia's Femme and Tess's Butch.

Used to Be a Sweet Kid: Once the ultimate cinnamon roll, now the queen of sinnamon rolls.

Weak, but Skilled/Unskilled, but Strong: While Therese is recognized as one of the most powerful Cruelty Bearers of her time, and is pretty well-rounded when it comes to controlling metals (which is the ability she uses more in battle), it should be noted that her natural Pain stat is lower than that of other Cruelty Bearers such as Vidya Myrandus, Ash Kuz, and Alexei Blackthorne. Her natural Cruelty is weaker than others, but she's managed to practice it and hone it enough that she's managed to become strong, so it's a case of Weak, but Skilled. On the other side of the spectrum, she hates her Sorrow Trait, and has little to no control over it due to constantly trying to suppress it. But one of the reasons why it's hard to control is because it's powerful. So in contrast to Cruelty, her Sorrow is a case of Unskilled, but Strong.

Villain Episode: Anaphora: Vengeance is her sidestory. While it's well-known that her Start of Darkness happened when she was ten, Vengeance goes into what really Took it Up to Eleven.

Villain Protagonist: Vengeance is told in her point of view. Whether she or the Renegade is the true protagonist, however, is something for the readers to think about after the entire story has been told.

Young and In Charge: Becomes Dictator of Acritudo at age sixteen.
_________________
"You rise with the moon, I rise with the sun."
Infinity's Row: Interlude l Anaphora: Pariah l Infinity's Row: Uncontrollable l Anaphora: Vengeance]
Currently Reading: Unravel Me by Tahereh Mafi
Currently Watching: The Chilling Adventures of Sabrina
Page 46 of 47 •

1 ... 24 ... 45, 46, 47



Similar topics
---
Permissions in this forum:
You
cannot
reply to topics in this forum