Creative Commons
Original Creativity Center works are licensed under a
Creative Commons Attribution 4.0 International License
, unless stated by the owner. Permission to distribute commercially must come directly from the artist/writer.
Some individual works (RPGs, stories, artwork) may have their own licenses, so be sure to pay attention and heed those as well. The above purely exists as an umbrella license.
March 2018
| Sun | Mon | Tue | Wed | Thu | Fri | Sat |
| --- | --- | --- | --- | --- | --- | --- |
| | | | | 1 | 2 | 3 |
| 4 | 5 | 6 | 7 | 8 | 9 | 10 |
| 11 | 12 | 13 | 14 | 15 | 16 | 17 |
| 18 | 19 | 20 | 21 | 22 | 23 | 24 |
| 25 | 26 | 27 | 28 | 29 | 30 | 31 |
Calendar

End of Year News (December 2017)
Thu Dec 28, 2017 3:57 am by Adrian
(It's been one year since I made a news thread, oops)
Merry Christmas/Festivus/whatever holiday you do or do not celebrate!
2017 was a pretty busy year IRL for most of us - according to forum statistics, our busiest month was in June with 1671 total posts, meaning our post rate has been a little …
[
Full reading
]
Comments: 0
Forum Bug
Wed Dec 28, 2016 3:18 am by Adrian
Hi all,
We're aware of a peculiar forum glitch that's causing some subforums to be locked.
Due to the lateness at this time, it might be a while before the glitch can be remedied, because despite my best efforts and as far as I can tell, everything seems to be working fine admin-side. It may have …
[
Full reading
]
Comments: 1
Discord News/Update Test
Thu Dec 08, 2016 1:35 am by Adrian
Comments: 0
5>

Saying Infinity's Row is just an RPG on here I find to be an understatement. This is the longest running and probably most successful RPG on CC at the time. It's an amazing display of all of its role-players dedication, imagination, and just overall awesomeness. I love everyone that has been apart of it and thank you for helping making it what it is today! We've got a lot up ahead of us but how can we forget what's behind?
We kicked off our 2014 year of IR with quite the surprise and let's just say we went out with a boom too! 
Without further ado, here are the best moments of IR in 2014 as submitted by many of the roleplayers!
BEST IR moments of 2014
-Mythie
•Truth or Dare
-~The True Dust~
•The Green Boxcar of Envy! 
-Boyhoy
•Truth or dare
•Amber, Laylet, and Yuffie's love pact
•Azula's birthday masquerade ball
•Genlias becoming canon
•The entire beach scene in general
•Evember moment in Azula's garden
•IR Christmas/Secret Santa
•Reshlet dance
•Haru's dead lol jk he's really not
•Cameron peeing on Caroline's foot
•Caroline finding her sister
•Creepy Duke spying on girls while they take a bath
•Amber's reunion with her mother that went south fast
•Yufdeczula love triangle
•Ebony's return with new haircut
-WritingBookworm
•Aidec's "you're a dickface" speech
•Gentry shooting some guy's balls off (in Interlude)
•Cameron peeing on Caroline's foot
•Just that entire Truth or Dare thing
•Amber finding her parents and confronting them after
•Fe kidnapping all the Row members (doesn't make me happy, but it's some of the most intense moments IR)
•Elias asking Gentry to dance
•Everett/Amber kiss
•Ebony returning from her journey
•Laylet punching the Duke
•Posing as the Applebottoms
•Wren's return
•Runite's Row Christmas
•Fulmine's death (not that it makes me happy, but it was a good dramatic moment)
•Sergon and Elyse's first meeting
•Azula's sudden sexuality change
•Death's Row forming
•Folly and Ebony's brief reunion
•Realizing that Fe is actually dead
•The Duke returning
•Gentry kissing Elias ("Screw professionalism!")
•Mordecai turns out to be the Reaper
•Green Boxcar
If moments from Reshie's Newsletter counts:
•Azula's insane declaration of love for Aidec
•The entire Reshdec letter
•Elias completely trumping everyone at a game show.
-Sentinel
•How easily the government can be overthrown, apparently
•How Resh, Amber, and Ebony saved that one kid and he died anyways
•How N'ode was obliterated, yet somehow went back to normal after just 6 months. Like what
•How one day, we will make a book/probably an anime about IR.
•How everyone thinks the bombshells are over, when really, they've just begun

-Neela
•Laylet confession c: (so maybe it was 2013 but... It was December 30th so I'm counting it cause

)
•The Amazing Fire Phoenix's Circus 
•The Applebottoms xD
•FULMINE

(minus her death)
•Evember 4 lyfe
•GENLIAS KISS 
•pirates that lasted for like 50 posts maybe?¿
•Nairda 
•Laylet punching the Duke in the nose
•Resh is dead... jk tricked ya suckers
•Yufdec. Yufdec. Yufdec.
•Yuffie and Aidec destroying giant iron dragon was legit af
•not so little & adorable Wren returning
•Counterparts >

•that Reshlet dance tho (all of them)
•Azula going from being in love with Aidec to being in love with Yuffie
•that I got to spend all these moments with you guys

Now~ feel free to add more members and just for your convienence, IR in 2014 began right after Resh's death (lol fake) so anything after that is pretty much fair game!
I love you all and thanks for such a wonderful year

_________________
https://docs.google.com/document/d/1Xw1DjtKx6eqHV_cxs5YVNhNveiylhUsdcqgRanmTXtg/edit?usp=sharing

Neela

Retired Staff





Join date

: 2013-05-09


Posts

: 3901


Age

: 102


Location

: probably passed out somewhere



I loved this so much! I'm proud to say that I was part of IR from the very beginning. I've loved this RPG with all my heart since the day it came out. I just want to thank Hime and everyone else who has been a part of this amazing RPG. Can't wait to make books and anime with you guys!
_________________

Kane

Honorary Patron





Join date

: 2013-07-01


Posts

: 8900


Age

: 100


Location

: High above you



NEELA, this is the best! Thank you for putting this together, it's such an awesome thing to reminisce on. Undoubtedly, 2014 was the most productive year, and I truly can't wait to see what the future holds!

Thank you everyone who dedicated their time to make the moments above happen. I think the best thing an RPG maker can ask for is incredible roleplayers, and boy, does everyone fit the bill.

ILY all! Here's to an IR-filled 2015!
_________________

"And though we miss the little girl,
You've made us awful proud
Funny how our lives change,
'Cause you're our hero now."

Hime

Moderator





Join date

: 2013-05-19


Posts

: 8224


Age

: 18


Location

: N'al Ren



I'm so glad that I was able to start RPing with you guys this year. You are all so friendly and fun to talk to and I've loved every second of it. This has been such an amazing experience and I'm so happy that you guys allowed me to be a part of it. I'm so excited to spend this new year with all of you, thank you all so much!
_________________
You know what the issue is with this world?
Everyone wants a magical solution to their problems, and everyone refuses to believe in magic.
-Alice in Wonderland-
_________________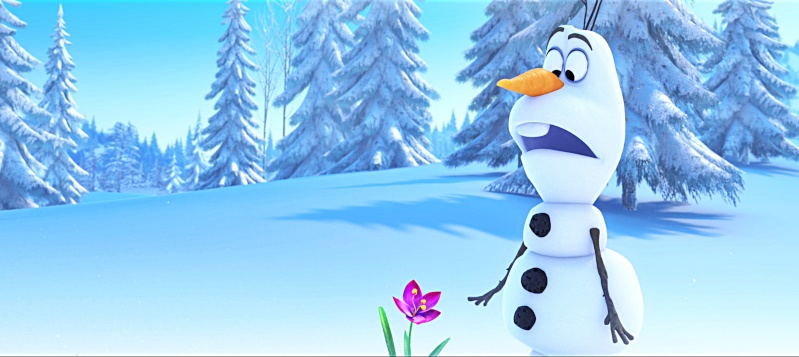 Hi! I'm Mythie and I like Warm Hugs

Mythie

Epic Creator





Join date

: 2013-05-13


Posts

: 8911


Age

: 18


Location

: Hogwarts



Since I haven't been apart of IR until like two weeks ago, I can't really say I have a favorite except when Aerith joined the Row tbhtbh.

But in all seriousness, I can't wait to be apart of this next year's RPG(s). Ily all!!
_________________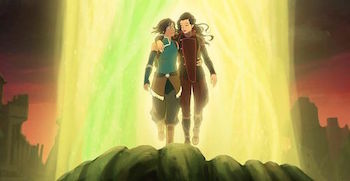 Shadyluv

Adept Creator





Join date

: 2013-05-23


Posts

: 426


Age

: 19


Location

: lost probably



I really liked this!

I can't wait to see what 2015 holds for the IR world.

Neela, this is perfect.

IR, I think, isn't just a roleplay anymore--it's a great thing that has brought us all together. These were some amazing moments that transpired in 2014, and I'm sure there will be even more to come in 2015. Each of you are magnificent in your own special way, and thank you everyone for making this so wonderful!
_________________
Credit to Hime for the drawing!
[Infinity's Row: Interlude l Anaphora: Pariah l Infinity's Row: Uncontrollable l Anaphora: Vengeance]
Currently Reading: Children of Blood and Bone by Tomi Adeyemi
Currently Watching: The Legend of Korra
This is truly awesome and amazing. I have to say its been great to be apart of IR as much as I have and have enjoyed reading each post, each plot development and such.

_________________
*aggressively makes weasel sounds in the corner*

BigSkinnyWhiteB

Skilled Creator





Join date

: 2014-08-25


Posts

: 1111


Age

: 19


Location

: Yggdrasil Tree



This post has convinced me to join IR finally ~! Expect an application soon.
_________________
inside is not a heart, but a kaleidoscope.
thank you so much athena!:


Similar topics
---
Permissions in this forum:
You
cannot
reply to topics in this forum