Creative Commons
Original Creativity Center works are licensed under a
Creative Commons Attribution 4.0 International License
, unless stated by the owner. Permission to distribute commercially must come directly from the artist/writer.
Some individual works (RPGs, stories, artwork) may have their own licenses, so be sure to pay attention and heed those as well. The above purely exists as an umbrella license.
May 2018
| Sun | Mon | Tue | Wed | Thu | Fri | Sat |
| --- | --- | --- | --- | --- | --- | --- |
| | | 1 | 2 | 3 | 4 | 5 |
| 6 | 7 | 8 | 9 | 10 | 11 | 12 |
| 13 | 14 | 15 | 16 | 17 | 18 | 19 |
| 20 | 21 | 22 | 23 | 24 | 25 | 26 |
| 27 | 28 | 29 | 30 | 31 | | |
Calendar

End of Year News (December 2017)
Thu Dec 28, 2017 3:57 am by Adrian
(It's been one year since I made a news thread, oops)
Merry Christmas/Festivus/whatever holiday you do or do not celebrate!
2017 was a pretty busy year IRL for most of us - according to forum statistics, our busiest month was in June with 1671 total posts, meaning our post rate has been a little …
[
Full reading
]
Comments: 0
Forum Bug
Wed Dec 28, 2016 3:18 am by Adrian
Hi all,
We're aware of a peculiar forum glitch that's causing some subforums to be locked.
Due to the lateness at this time, it might be a while before the glitch can be remedied, because despite my best efforts and as far as I can tell, everything seems to be working fine admin-side. It may have …
[
Full reading
]
Comments: 1
Discord News/Update Test
Thu Dec 08, 2016 1:35 am by Adrian
Comments: 0
5>
Page 4 of 4 •

1, 2, 3, 4

_________________

Kane

Honorary Patron





Join date

: 2013-07-01


Posts

: 8929


Age

: 101


Location

: High above you



More characters to appreciate!
DEDERICK & JACOBE
- Let's admit, these two are the absolute best pair around. Brotherly love (especially TWIN brother love) is such an awesome thing to see, and it's SO well executed! I don't think things would be quite the same without them around. Shannon does a perfect job with them, and her devotion to her characters is incredible.
ELYSE
- Elyse is by far one of the most interesting characters I've seen. Not only does Athena do a perfect job with keeping her in character, but her personality is just so unique and intriguing. We could categorize a few characters into specific sections, but Elyse would undoubtedly be in her own. Her interactions with Sergon and others all seems so real, and it never fails to keep me wanting more. Also, her humor is always there to make me laugh!
AZULA
- Though insane, let's admit -- this RPG would not be the same without her. I think one of the best characteristics that Kane gives her is bravery; bravery to fall in love, bravery to speak her mind, and bravery to take action when needed. Her convenient riches are always a plus, and her sassiness is unchallenged (except maybe by Amber and Cameron

).
LAYLET
- Gosh, Laylet's just an amazing addition. Neela does a flawless job at presenting her in such a relatable way, and how her heart is reflected in what she does not only for Resh, but for the Row as well. Also, her subplot is fascinating. Sibling relationships have always grabbed my attention, and this one has succeeded in doing so. Overall, she's simply a wonderful character to have on board... And not to mention, she's been there since day one.

_________________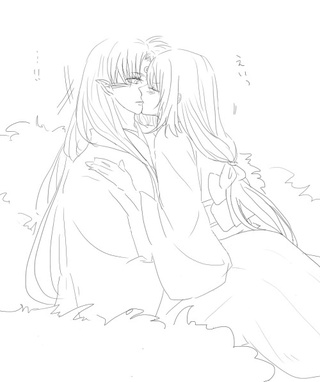 "She was the light."

Hime

Moderator





Join date

: 2013-05-19


Posts

: 8305


Age

: 18


Location

: N'al Ren



_________________
darling, darling, stand by me
thank you so much athena!:
Melana
- She's the other half of one of the cutest siblings relationships in the RPG, and let's all just admit it now, she's a load of fun! Not only is her unconditional care for Caroline heartwarming to see, but she's also a kickass, sassy, and fiery girl too. Thank you for adding so much to the world of N'al Ren!
Cameron
- Speaking of fun...

This guy's been through it all, and I can honestly say that I've enjoyed watching him grow up while also maintaining his hilarious and energetic charm. He and Caroline are super cute, and his interaction with people such as Ebony and Amber can't be beat. We all love him so much!
Aven
- To be honest, Aven is the adhesive of Runite's Row. He's an excellent fighter, knows how to keep his cool, and stays out of sticky situations. I think everyone can learn a thing or two from him -- perhaps that would make things less complicated in the future!
_________________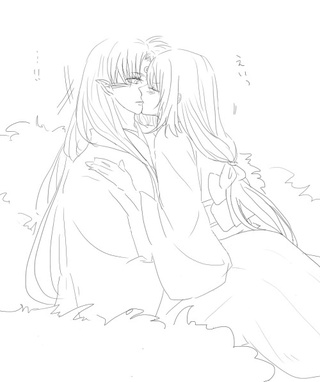 "She was the light."

Hime

Moderator





Join date

: 2013-05-19


Posts

: 8305


Age

: 18


Location

: N'al Ren



I agree with all of Aven's! I absolutely love this RPG, and can't wait to continue adding to Aven's story and continuing to RP with you all!

Paradox

Profound Creator





Join date

: 2013-05-09


Posts

: 3530


Age

: 17


Location

: I'm really not sure



Time for some more character appreciation yay!
Fawn Briar --
Fawn is great.

She has a quiet but truly kind disposition, making her a character that can actually be a little adorable at times. Her backstory is definitely one of the more creative ones, since her dad was a supporter of Arker back when he was in power, and so for her to be on the Row even after that is impressive. Three cheers for Fawn!
Fulmine Vino --
Oh, what would we do without her? Cry, that's what. Seriously. That's a proven fact. No one will ever forget how adorable the pink-haired, ax-wielding Fulmine was, or all of the light she brought to the Row during Renaissance. Fulmine, however, is just as memorable for her incredible bravery and outstanding loyalty, and sure left her mark on the Row.

Kyle Blundeau --
Guys, you know an antagonist is gonna be great when his name is 'Kyle'. He's just such a well-written antagonist, and any scenes that featured the relationship between him and Marin Farenart were some of the most entertaining things ever to read in IR. Kudos to being an awesome villain!
Aerith K'hintor --
Aerith is truly a fascinating and complex character in Infinity's Row. She's a little reserved, but still quite proactive, and anything pertaining to her K'hintor lineage is intriguing and engaging. Oh yeah, and she's a freaking best with her hook swords. Thank you for adding your mark to the RPGs!
Kieran Deiyanira --
Okay I'm going to be honest and say that I really, really
love
Kieran, and I have for a while. He's so anti-social and a formidable fighter; there's a bit of a lack of empathy, but he conversely also has a deep soft spot for Caroline. The whole idea of his split personality is creative, and I look forward to watching him as he potentially wretles with the demon within him. I don't know if he's officially part of Runite's Row, and if he is, awesome! If he isn't, then boy would we sure like to have him.

_________________
[Infinity's Row: Interlude l Anaphora: Pariah l Infinity's Row: Uncontrollable l Anaphora: Vengeance]
Currently Reading: Leah on the Offbeat by Becky Albertalli
Currently Playing: Doki Doki Literature Club
I love Mel's and Keiran's

I don't think he's officially become a member but he probably will soonish, maybe, idk :3
_________________
app thread
{
the divine
}
rp thread
Blood stains washing underneath the waves
ღ
I'll be reaching out to keep you safe
Page 4 of 4 •

1, 2, 3, 4

---
Permissions in this forum:
You
cannot
reply to topics in this forum