Creative Commons
Original Creativity Center works are licensed under a
Creative Commons Attribution 4.0 International License
, unless stated by the owner. Permission to distribute commercially must come directly from the artist/writer.
Some individual works (RPGs, stories, artwork) may have their own licenses, so be sure to pay attention and heed those as well. The above purely exists as an umbrella license.
January 2018
| Sun | Mon | Tue | Wed | Thu | Fri | Sat |
| --- | --- | --- | --- | --- | --- | --- |
| | 1 | 2 | 3 | 4 | 5 | 6 |
| 7 | 8 | 9 | 10 | 11 | 12 | 13 |
| 14 | 15 | 16 | 17 | 18 | 19 | 20 |
| 21 | 22 | 23 | 24 | 25 | 26 | 27 |
| 28 | 29 | 30 | 31 | | | |
Calendar

End of Year News (December 2017)
Thu Dec 28, 2017 3:57 am by Adrian
(It's been one year since I made a news thread, oops)
Merry Christmas/Festivus/whatever holiday you do or do not celebrate!
2017 was a pretty busy year IRL for most of us - according to forum statistics, our busiest month was in June with 1671 total posts, meaning our post rate has been a little …
[
Full reading
]
Comments: 0
Forum Bug
Wed Dec 28, 2016 3:18 am by Adrian
Hi all,
We're aware of a peculiar forum glitch that's causing some subforums to be locked.
Due to the lateness at this time, it might be a while before the glitch can be remedied, because despite my best efforts and as far as I can tell, everything seems to be working fine admin-side. It may have …
[
Full reading
]
Comments: 1
Discord News/Update Test
Thu Dec 08, 2016 1:35 am by Adrian
Comments: 0
5>
Page 1 of 2 • 1, 2

About three years ago, I created an RPG by the name of 'Sage Spirits' on Wizard101 Central. Some of you weren't there back then, but some of you certainly joined it. Recently, Mythie brought up this RPG on a call, and ever since she did my gears have been turning. This is what came out.

Some details in the concept below are subject to change, but for the most part, this is what I've got.

Everyone knows the legend--long ago, six benevolent deities watched over mankind. These six deities--Fire, Water, Earth, Air, Peace, and Destruction--were known as the Sage Spirits. They lived together in concord until the dawn of the twenty-first century, when Destruction succumbed to the greed of men and attacked his fellow Sage Spirits. Before long, all of them were killed, and Destruction took control of the world with an iron fist.

Centuries passed, but hope still remained with the rumor of still-existing Sage Spirits, reincarnated into the forms of mortals. Destruction viciously hunted them down, but like a hydra, for every Sage Spirit that was killed, two more were born. Finally, a group of brave Sage Spirits rose up against Destruction and, after the loss of several lives, defeated him.

They put Destruction in a high-security prison, for they knew what would happen if he was killed. The world was rebuilt, and a new era of peace was ushered in.

But it was not to last. Just as it seemed all was well, someone snuck into the prison and killed Destruction in his sleep. A decade later, a new breed of Sage Spirits began to crop up--the Destruction Sage Spirits. With their abilities to wield darkness like a weapon and the capacity to destroy anything with a mere touch of a finger, the Destruction Sage Spirits were by far the most powerful of them all.

Initially, there was sheer panic. But before long the people came to their senses and realized that simply because one held dark power did not mean that the beholder was inherently dark. So the Destruction Sage Spirits were recognized as official citizens of the New Republic, albeit with more limited rights. The act remains today a controversial subject.

Now, in a more organized world, Sage Spirits are more common than they used to be, and now can undergo formal training. But with the Destruction Sage Spirits still struggling to find their place in this world, along with a new adversary that's been murdering Sage Spirits, this world still has its problems.

And what role do you play, my friend? Where is your place in this new age?

The answer lies within you.

So, questions, comments? Does it sound good, bad, interesting? Leave them here on the thread.
_________________
Credit to Hime for the drawing!
[Infinity's Row: Interlude l Anaphora: Pariah l Infinity's Row: Uncontrollable l Anaphora: Vengeance]
Currently Reading: Renegades by Marissa Meyer
Currently Binging: Yona of the Dawn
One word ... yes. I really like your plot ... it's nice. I'm joining for sure if you make it. So count me in!
_________________

"Turn the lights off and everything becomes real."

~Dylan Battle~

Adept Creator





Join date

: 2013-12-08


Posts

: 611


Age

: 19


Location

: I'm in a mood



_________________
Due to over-saturation of RPs, current and future, BLOODWILLOW has been tabled until summer 2018.


Lady Senbonzakura

Incredible Creator





Join date

: 2014-05-03


Posts

: 5974


Age

: 19


Location

: shipping hell



I'm sorry. I am not going to join
_________________

Bat

Skilled Creator





Join date

: 2013-08-01


Posts

: 986



This RPG was awesome!! I'll join for sure!
_________________
I may fall
But not like this: it won't be by your hand.
Realizing a year late I haven't given credit to Lady Sen for the amazing avi! <3

boyhoy

Administrator





Join date

: 2013-05-09


Posts

: 13022


Age

: 22


Location

: Beacon Academy



I would for sure join this!
_________________

Kane

Honorary Patron





Join date

: 2013-07-01


Posts

: 8854


Age

: 100


Location

: High above you



Me gusta mucho

_________________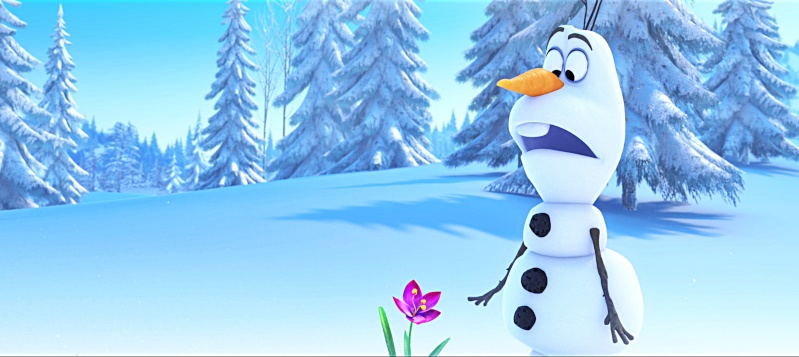 Hi! I'm Mythie and I like Warm Hugs

Mythie

Epic Creator





Join date

: 2013-05-13


Posts

: 8910


Age

: 18


Location

: Hogwarts



_________________

Ace

Influential Creator





Join date

: 2013-09-04


Posts

: 6254


Age

: 21


Location

: Made in Japan



That sounds super cool. O_O I'd join!
Do ittttttt! I loved the Sage Spirits RPG! even though i think i joined and never rped i'd definitely be up for it!

~Tobias~

Adept Creator





Join date

: 2013-12-08


Posts

: 427


Age

: 20



Page 1 of 2 • 1, 2


Similar topics
---
Permissions in this forum:
You
cannot
reply to topics in this forum