Creative Commons
Original Creativity Center works are licensed under a
Creative Commons Attribution 4.0 International License
, unless stated by the owner. Permission to distribute commercially must come directly from the artist/writer.
Some individual works (RPGs, stories, artwork) may have their own licenses, so be sure to pay attention and heed those as well. The above purely exists as an umbrella license.
March 2018
| Sun | Mon | Tue | Wed | Thu | Fri | Sat |
| --- | --- | --- | --- | --- | --- | --- |
| | | | | 1 | 2 | 3 |
| 4 | 5 | 6 | 7 | 8 | 9 | 10 |
| 11 | 12 | 13 | 14 | 15 | 16 | 17 |
| 18 | 19 | 20 | 21 | 22 | 23 | 24 |
| 25 | 26 | 27 | 28 | 29 | 30 | 31 |
Calendar

End of Year News (December 2017)
Thu Dec 28, 2017 3:57 am by Adrian
(It's been one year since I made a news thread, oops)
Merry Christmas/Festivus/whatever holiday you do or do not celebrate!
2017 was a pretty busy year IRL for most of us - according to forum statistics, our busiest month was in June with 1671 total posts, meaning our post rate has been a little …
[
Full reading
]
Comments: 0
Forum Bug
Wed Dec 28, 2016 3:18 am by Adrian
Hi all,
We're aware of a peculiar forum glitch that's causing some subforums to be locked.
Due to the lateness at this time, it might be a while before the glitch can be remedied, because despite my best efforts and as far as I can tell, everything seems to be working fine admin-side. It may have …
[
Full reading
]
Comments: 1
Discord News/Update Test
Thu Dec 08, 2016 1:35 am by Adrian
Comments: 0
5>

So, basically I had an idea for a RPG, but I didn't know if it would work. A more detailed backstory will be given if I make it, but basically, it is loosely based on the book seiries "Survivors" by Erin Hunter. The books are bascically about dogs living in the wild. Humans are called "longpaws" ,cars are called "loudcages" ,cats are called "sharpclaws" ,alchohol is called "fire juice", glass is called "clearstone",and concrete is called "hardstone". In my RPG, we are a pack( or you could be a self-sustaining Lone dog) living on a undiscovered island in the pacific, filled with rainforests and similar in scenery to Kauai. Longpaws (humans) come to our island for the first time(you could choose to be a dog on there ships maybe??)more details are to come on character information and other things if I make this RPG.

Mooncall

Newbie





Join date

: 2013-05-12


Posts

: 42


Location

: Mars



Eh, if you made it I probably wouldn't join, it doesn't sound that interesting to me.

Paradox

Profound Creator





Join date

: 2013-05-09


Posts

: 3530


Age

: 16


Location

: I'm really not sure




Mooncall

Newbie





Join date

: 2013-05-12


Posts

: 42


Location

: Mars



This kind of reminds me of the old days on Wizard101 Central when there were like Wolf RPGs and you were a member of a pack lol. While it's not necessarily my style, I would consider joining it, depending on the story attached. As of now, I probably wouldn't join though.
_________________
I may fall
But not like this: it won't be by your hand.
Realizing a year late I haven't given credit to Lady Sen for the amazing avi! <3

boyhoy

Administrator





Join date

: 2013-05-09


Posts

: 13088


Age

: 22


Location

: Beacon Academy



To be completely honest I wouldn't join as of now, I've had my fair share of Wolf, Dog, and Clan Cat RPG's, and I've always lost interest or it never got far (at least from the sites I've been on--not w101 central btw)... If it was made I most likely wouldn't join but I might just try it out if you had a really good story and plot behind it.
I think if you added a bit more of a twist on it it would be even better

I know before on central someone did a RPG with wolves that had Wings. Maybe you could sortof go the elemental route and have special packs of waterdogs, firedogs, etc? Just an idea

_________________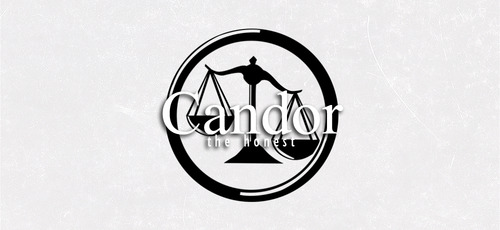 ~Tobias~

Adept Creator





Join date

: 2013-12-08


Posts

: 427


Age

: 20



Yeah, it was going to be more structured( we got on the humans boat and were exploring Honolulu,the ships next port of call). I started an Fan Fiction that I made to go along with the RPG,if you'd like I can post it. Here it is :


Mango heard a rustle in the trees behind him. Was it a turkey? Mango walked closer to get a better look. Sure enough, a turkey.

"Palm!" she shouted, loudly "I see a Turkey!"

Palm, who was the leader of the hunters, trotted over through the dense jungle, beckoning for the rest of the hunting party to follow.

"Come, over here!"he said"Mango sees a turkey!"

The hunters walked up to where Mango was proudly standing. All the dogs will be so happy I found this turkey!Alpha might even give me an award!thought Mango, who was just a pup, following his father-dog on a hunt.

Mango's thoughts were interrupted by Palm.

"So, where is this turkey?"

"Over there! I saw it!"

Palm quietly stepped towards where Mango had said the Turkey was.He didn't see it. He looked again. the turkey wasn't there.

"Mango, are you sure that you saw a Turkey?" Inquired Palm

"Yeah! I saw it, and don't  you say I'm wrong!" responded Mango strongly.

Mooncall

Newbie





Join date

: 2013-05-12


Posts

: 42


Location

: Mars




Mooncall

Newbie





Join date

: 2013-05-12


Posts

: 42


Location

: Mars




---
Permissions in this forum:
You
cannot
reply to topics in this forum