Creative Commons
Original Creativity Center works are licensed under a
Creative Commons Attribution 4.0 International License
, unless stated by the owner. Permission to distribute commercially must come directly from the artist/writer.
Some individual works (RPGs, stories, artwork) may have their own licenses, so be sure to pay attention and heed those as well. The above purely exists as an umbrella license.
May 2018
| Sun | Mon | Tue | Wed | Thu | Fri | Sat |
| --- | --- | --- | --- | --- | --- | --- |
| | | 1 | 2 | 3 | 4 | 5 |
| 6 | 7 | 8 | 9 | 10 | 11 | 12 |
| 13 | 14 | 15 | 16 | 17 | 18 | 19 |
| 20 | 21 | 22 | 23 | 24 | 25 | 26 |
| 27 | 28 | 29 | 30 | 31 | | |
Calendar

End of Year News (December 2017)
Thu Dec 28, 2017 3:57 am by Adrian
(It's been one year since I made a news thread, oops)
Merry Christmas/Festivus/whatever holiday you do or do not celebrate!
2017 was a pretty busy year IRL for most of us - according to forum statistics, our busiest month was in June with 1671 total posts, meaning our post rate has been a little …
[
Full reading
]
Comments: 0
Forum Bug
Wed Dec 28, 2016 3:18 am by Adrian
Hi all,
We're aware of a peculiar forum glitch that's causing some subforums to be locked.
Due to the lateness at this time, it might be a while before the glitch can be remedied, because despite my best efforts and as far as I can tell, everything seems to be working fine admin-side. It may have …
[
Full reading
]
Comments: 1
Discord News/Update Test
Thu Dec 08, 2016 1:35 am by Adrian
Comments: 0
5>
Page 3 of 5 •

1, 2, 3, 4, 5


be all like, look it's my birthday now let me on my computer
_________________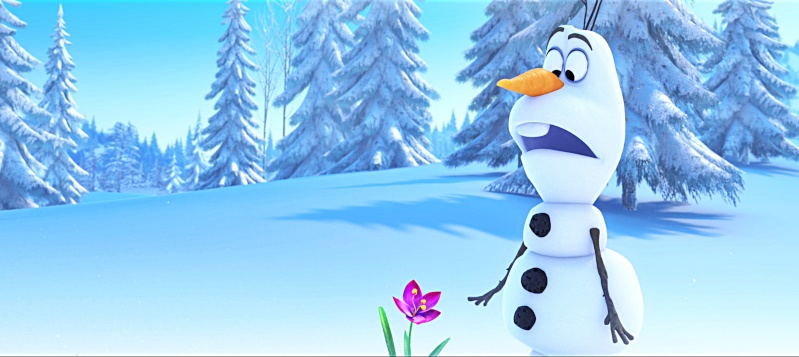 Hi! I'm Mythie and I like Warm Hugs

Mythie

Epic Creator





Join date

: 2013-05-13


Posts

: 8911


Age

: 19


Location

: Hogwarts



We really hijacked Writing's thread, and I haven't done anything about it. I'm a bad admin.
_________________
Site Rules | Banner Submission | IR | Evergreen
CONTINUE WRITING THIS STORY, WRITING! I'm an official fan!

(let's take the conversation to the discussion thread)
_________________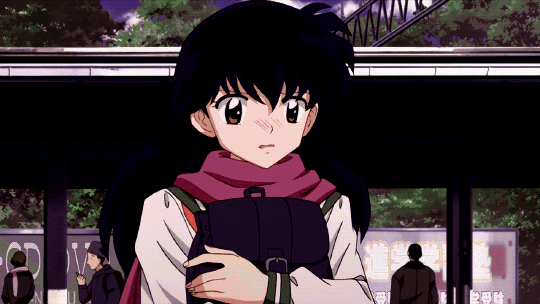 "She was the light."

Hime

Moderator





Join date

: 2013-05-19


Posts

: 8310


Age

: 18


Location

: N'al Ren



Three pages? O.O The off-topic is strong in you guys.

I'm currently working on the next part. Should be up as soon finish writing!
_________________
[Infinity's Row: Interlude l Anaphora: Pariah l Infinity's Row: Uncontrollable l Anaphora: Vengeance]
Currently Reading: Leah on the Offbeat by Becky Albertalli
Currently Playing: Doki Doki Literature Club
Guys, I'm sorry, I wrote all of the next part, but then I lost all of my progress. I'll try to get it up by tonight, I swear!
_________________
[Infinity's Row: Interlude l Anaphora: Pariah l Infinity's Row: Uncontrollable l Anaphora: Vengeance]
Currently Reading: Leah on the Offbeat by Becky Albertalli
Currently Playing: Doki Doki Literature Club
Gentry's eyes are wide. "Elias, what—"

Doors all around the perimeter of the chamber slam open, allowing men in steel masks and breastplates brandishing guns to run into the room. Multiple shots are fired into the air, and subsequently yelling and screaming erupts.

I push myself off of her and face the woman who had attempted to shoot Gentry.

I unsheathed my sword. "Miss Yate, I suggest you get out of here."

"Fat chance of that!"

I don't have time to argue with her. The woman fires at me, but I'm already maneuvering myself behind her. I slam my elbow right into her neck--

She falls to the ground. She doesn't move.

I turn around to see one of the attackers. I ram my sword into his shoulder, pull it out, and turn around again—

I see a gun pointed right at me. I duck just as a gunshot goes off, roll towards the gunman, and stand up to plunge the blade into his stomach.

"Miss Yate," I call, "are you alright?"

She doesn't respond, so I look to her. She has stolen two handguns off of the attackers' bodies and holds them in opposite directions. She fires them both in quick succession, and subsequently two yells of pain pierce the air.

She spins around to see someone about to fire her. She slams her gun into the attacker's hand, forcing it upward just as he pulls the trigger. She goes behind him and strikes him on the head with her gun.

I lift my eyebrows. "Well, I suppose you weren't recruited in Runite's Row for nothing."

I take down another gunman with a few sweeps of my sword. I look around, ready to take on another one of them—

And then I see it. Several attackers have poured into the chamber now, too many to count, and they're beginning to herd the civilians into the center of the room—

That's when I see what they're doing.

"Oh no," I say.

I sheathe my sword and run over to Gentry. "Miss Yate, come with me, we have to run."

She pales visibly. "Wait, no. I'm not going anywhere!"

I don't have time for her protests. I clamp my hand around her arm and begin dragging her toward the door.

"Elias, no, wait, you don't understand—" she squirms and twists and bends and digs her heels into the ground, anything to stop me, but none of it works. "No. No, no, NO, NO!"

I grit my teeth, but still I run out of the room as fast as I can, trying to ignore all of the heavy hits that she delivers my arm with her gun—

And then we're out of the chamber.

Still I don't relax. I run, run as fast as I can, through the white halls and corridors, leading Gentry around several twists and corners until I couldn't get back to the chamber even if I tried. Finally, halfway down a long hall, I come to a stop.

Everything's quiet.

The attackers have taken the chamber.

I release her arm. Gentry sprints to the end of the hall with an amazing burst of speed—

She gradually comes to a stop at the end of the hall. She's still for a moment, staring at the wall in front of her. Then she lowers her head, and her back rises up and down.

She's crying.

I scowl. "Stop crying."

She doesn't. The volume of her crying only rises as she slumps to the floor and curls into a ball.

I walk over to her and lower myself so I'm at her level. "Miss Yate, this is hardly the time to be crying. Pull yourself together! In case you haven't noticed, this is a hostage situation."

"I know that it's a hostage situation!" she says in between sobs. "And they're in there!"

"What do you—"

"My parents! They're still in the chamber!"

Silence.

For the first time in a long time, I don't know what to do. I can only look away and mull over the situation.

I heave a sigh. "Look, we'll call the authorities."

"We were both accepted into the Row! We are the authorities!"

I find that her words are true.

I bite my lip and begin to search my mind for a proper plan.

"Don't you see? Even if we both weren't part of the Row, we'd still be the only ones who can stop this! We still couldn't contact the authorities because those guys would kill someone if we did, and there's no way I'm going to risk that someone being mom or dad and this is all up to us, we're the—are you even listening to me?"

"No, I'm not. I'm too busy trying to come up with a plan."

She's quiet after that.

I analyze the situation as best as I could, and I try to do it as fast as I can. Because there are lives that depend on this, and there cannot be room for error—

I have an idea.

"Miss Yate," I say. "Is there any chance that you know your way around this place?"

"Ye-Yeah." She kneads her shoulder against her eyes, drying the tears. "It's where I live. This party was meant to commemorate my mom's birthday."

"Good," I say. Then I lower my voice. "Do you know where the security room is?"

She nods.

"Will you lead me there? If we can get there, then we can properly assess the situation. Then we'll know how and when to act."

She nods again. She runs her hand across her face, which is then completely dry. "That sounds like a plan."

I rise to my full height, and she rises with me.

"Then let's go," I say.

~  ~  ~

I stand aside as she knocks on the door. There is a small beat of silence, and then the door opens to reveal a gunman.

"Hi there!" Gentry says cheerfully.

The greeting is followed by two swift blows to his head.

I move into the room as he falls to the floor. It's not much bigger than a closet. It has a few monitors, and the room is lit only by the video feeds the screens offer.

"Miss Yate, I need you to be a lookout," I say as I throw myself on one of the chairs. From the corner of my eye I see Gentry turning around and pointing her handguns at the hall. "I'll examine the security footage."

I put in some input, and soon enough a video feed of the chamber appears. The civilians are deathly silent; of course, that is only natural when being held at gunpoint.

"Elias?"

"Hold on."

My eyes wander all around the feed—

There they are. A man and a woman, well-dressed and huddling close together. Their brown hair and face structures look much too similar to Gentry's to be a coincidence.

"Are they okay?" she says.

"As okay as they can be in this situation."

I find a small knob on the side of the monitor and turn it. Most security cameras only offer images, but the Yate Family is very well-to-do. Surely they'd have tighter security.

And as I'd predicted, sound is shortly emitted from the monitor.

". . .ry anything, they will shoot. If I see any sudden movements at all, they will—oh, you get the idea. Just behave like good little hostages and all of this will be over soon enough."

The speaker, a man who isn't wearing a mask like the rest of the gunmen, examines everyone with a critical eye. A large scar runs down the entire right side of his face, and it makes him look all the more demented when he smiles.

"Now," he says, "I speak on behalf of Silverbane."

"Silverbane?" Gentry says. "Is that supposed to make him sound cool or threatening?"

"It's supposed to cover his actual identity."

"And Silverbane," the man continues, "addresses one in particular. This one in particular is not in the room with all of you, but I trust that they know exactly who they are. To the one in particular—you have one hour to deliver it to me, otherwise a bomb will go off and everyone in this room will die."

So Silverbane has to be the one who created this entire operation. He's not here, likely because of the bomb, but he still holds much power over the attackers. And the man who is talking, while not necessarily the leader, has a substantial amount of authority as well.

I turn to another monitor. I close the feeds from that one and pull up the internet.

"Allow me to make myself clear," the man says.

That's enough to make me turn back to the first monitor—

The man is looking directly into the camera.

As though he knows that I'm watching.

As though he's speaking directly to me.

"One hour to deliver it," he says, "or everyone dies. You aren't that heartless, are you?"

My entire body tightens.

"One in particular. . . who's that?" she says. "Are they here? And what are they supposed to deliver?"

I barely hear her words. I drill my gaze into the wall.

Could it be?

Could I be the one in particular?

No. I couldn't be. The man had said that the one in particular knew exactly who they were, and even after the man stared at the camera I wasn't sure if I was the one he was speaking to.

"I don't know," I say, "but it doesn't matter. As long as we do our job right, then the one in particular won't have to do anything."

"What do we do, then?"

"Find the bomb. I don't know what we'll do with it—probably deactivate it, get it out of the building, maybe even use it against them—but we need to get it out of the equation. We'll also need to gather information about who we're dealing with."

True to my ideas, I type 'Silverbane' into the computer before pressing ENTER—

His face shows up among the image results. It's the face of a man, with a chiseled jaw and stark silver hair—

My breath leaves me.

The man who called me on that day had said that she had been chasing a male with silver hair.

I leap out of my chair. My eyes become the size of golf balls.

Am I seeing the face of the one who killed my sister?

Before I can register anything else, Gentry dashes to my side. "Elias! Elias, what's wrong, tell me what's wro—you're shaking!"

I pin my arms to my side. "No, I'm not."

Gentry's wide brown eyes wander across my face, observing every detail. Then she looks over her shoulder at the picture of Silverbane.

"Is that Silverbane?" she asks. "The one who started all of this? But then. . ."

Something dawns upon her. She looks back at me.

"Do you recognize him?"

"No. I don't."

"But you seem so on edge—"

"I'm not on edge!"

Gentry takes a step back.

I curse myself. That reply had come too quickly and much too defensively. If I'm to be successful, then I must quell all emotion.

So I pull myself together. Within moments, my back is straight, my shoulders squared, and my face as blank as ever. I can only hope my eyes are how I desire.

"Look," I begin, "one day I was chasing a perpetrator. I only had a description to go off of, and this man happens to match that description. It is rash to automatically assume that Silverbane and this man are one in the same."

Gentry arches an eyebrow. "Then you must be a whole lot rasher than I thought."

My stomach curls into a knot.

"Enough of this." I stride past her and back to the door. "We need to focus on how to stop Silverbane and his men before the one in particular gives in."

Yet I had a strong sense that focusing was suddenly going to become quite the difficult endeavor.
Last edited by WritingBookworm on Thu Jun 12, 2014 6:12 pm; edited 1 time in total
_________________
[Infinity's Row: Interlude l Anaphora: Pariah l Infinity's Row: Uncontrollable l Anaphora: Vengeance]
Currently Reading: Leah on the Offbeat by Becky Albertalli
Currently Playing: Doki Doki Literature Club
Another great chapter! Loved it

_________________
I may fall
But not like this: it won't be by your hand.
Realizing a year late I haven't given credit to Lady Sen for the amazing avi! <3

boyhoy

Administrator





Join date

: 2013-05-09


Posts

: 13179


Age

: 22


Location

: Beacon Academy



Oh my gosh, sorry, I didn't see this until now! Thank you!

_________________
[Infinity's Row: Interlude l Anaphora: Pariah l Infinity's Row: Uncontrollable l Anaphora: Vengeance]
Currently Reading: Leah on the Offbeat by Becky Albertalli
Currently Playing: Doki Doki Literature Club
I plunged the blade into my stomach.

Was that a typo or was the meant to be.
_________________

"Turn the lights off and everything becomes real."

~Dylan Battle~

Adept Creator





Join date

: 2013-12-08


Posts

: 611


Age

: 19


Location

: I'm in a mood



Ah, that was a big typo. O.o It's been fixed. Thanks for catching it! ^.^
_________________
[Infinity's Row: Interlude l Anaphora: Pariah l Infinity's Row: Uncontrollable l Anaphora: Vengeance]
Currently Reading: Leah on the Offbeat by Becky Albertalli
Currently Playing: Doki Doki Literature Club
Page 3 of 5 •

1, 2, 3, 4, 5


---
Permissions in this forum:
You
cannot
reply to topics in this forum