Creative Commons
Original Creativity Center works are licensed under a
Creative Commons Attribution 4.0 International License
, unless stated by the owner. Permission to distribute commercially must come directly from the artist/writer.
Some individual works (RPGs, stories, artwork) may have their own licenses, so be sure to pay attention and heed those as well. The above purely exists as an umbrella license.
July 2018
| Sun | Mon | Tue | Wed | Thu | Fri | Sat |
| --- | --- | --- | --- | --- | --- | --- |
| 1 | 2 | 3 | 4 | 5 | 6 | 7 |
| 8 | 9 | 10 | 11 | 12 | 13 | 14 |
| 15 | 16 | 17 | 18 | 19 | 20 | 21 |
| 22 | 23 | 24 | 25 | 26 | 27 | 28 |
| 29 | 30 | 31 | | | | |
Calendar

End of Year News (December 2017)
Thu Dec 28, 2017 3:57 am by Adrian
(It's been one year since I made a news thread, oops)
Merry Christmas/Festivus/whatever holiday you do or do not celebrate!
2017 was a pretty busy year IRL for most of us - according to forum statistics, our busiest month was in June with 1671 total posts, meaning our post rate has been a little …
[
Full reading
]
Comments: 0
Forum Bug
Wed Dec 28, 2016 3:18 am by Adrian
Hi all,
We're aware of a peculiar forum glitch that's causing some subforums to be locked.
Due to the lateness at this time, it might be a while before the glitch can be remedied, because despite my best efforts and as far as I can tell, everything seems to be working fine admin-side. It may have …
[
Full reading
]
Comments: 1
Discord News/Update Test
Thu Dec 08, 2016 1:35 am by Adrian
Comments: 0
5>
Page 3 of 3 •

1, 2, 3

PyRobot wrote:I've got an idea.

This is "Creativity Central" right?

How about... instead of doing the same old "Hunger Games" RPG we've been doing for YEARS on W101 central, we try something new? I mean, I know I speak heresy, trying to go against tradition and whatnot, but think about it.
With a new, fresh scenario made by us instead of somebody else, there's way more room for creativity and expansion, as opposed to a universe that's already been exposed to all that. We could create an untouched universe.
It would still have the underlying idea (people trapped in an area trying to permanently kill each other) but we could take it in so many different directions, as opposed to the same thing over and over again.

What do you think? Who's with me?


HG can go an infinite number of ways too. I'm all for variance. You guys can go ahead and make it, and I would join it, but I agree with boyhoy too.
_________________
Site Rules | Banner Submission | IR | Evergreen
That was an amazing statement from BoyHoy so I would join an HG RPG since it's a new classic. I'm much more active nowadays and that sounds like a whole lot of fun.
_________________

"Turn the lights off and everything becomes real."

~Dylan Battle~

Adept Creator





Join date

: 2013-12-08


Posts

: 611


Age

: 19


Location

: I'm in a mood



If HG is made, I'll join it too. I won't make my idea either (so we don't lose any HG members), and I have some ideas for HG.
_________________
"If you think voicing such an opinion here and now was a wise move..."
"...then maybe you should reevaluate your definition of stupidity."
Thank you Fix-it for the amazing signature!
Also, thank you so much ~Hermione~ for last year's awesome Marcel signature!

Comrade Squid

Profound Creator





Join date

: 2014-05-04


Posts

: 3288


Age

: 17


Location

: The point



*whispers* Hunger Games Year of the Muttations *unwhispers*
_________________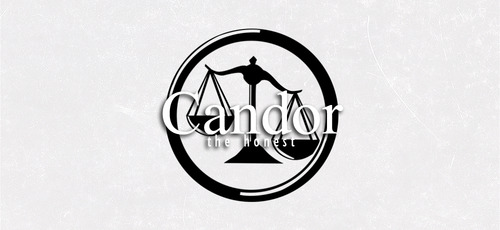 ~Tobias~

Adept Creator





Join date

: 2013-12-08


Posts

: 427


Age

: 20



I might be a bit biased here, but I have to agree with Boyhoy here. I never got involved with the spin off Hunger Games (generally because I was too busy to get involved in another HG RPG). From what I saw they seemed like a lot of fun, but I always thought the regular Hunger Games were always a bit more interesting. Like Boyhoy said, the characters in the HG thread were just kids; there was nothing special about them. Even the strongest characters had their weaknesses, and I think that's what made the Games so incredible. There was no Magic or supernatural powers to hide behind, and I think that's what makes it so human and so intriguing. Plus, the lack of powers allows for characters to focus more on character interaction and back story, rather than the powers and abilities of each character. The combination of action and humanity is what really made the Hunger Games special, and I think that's best seen in the normal Games.
With that said, if you guys choose to recreate them I'd be happy to help out at a gamemaker or a Tribute if we have room. I still have a few ideas that I never got to use from Central that would... well, they'd be interesting, to say the very least >:3
_________________

Thanks so much to Lissy for the signature!
Page 3 of 3 •

1, 2, 3


Similar topics
---
Permissions in this forum:
You
cannot
reply to topics in this forum