Creative Commons
Original Creativity Center works are licensed under a
Creative Commons Attribution 4.0 International License
, unless stated by the owner. Permission to distribute commercially must come directly from the artist/writer.
Some individual works (RPGs, stories, artwork) may have their own licenses, so be sure to pay attention and heed those as well. The above purely exists as an umbrella license.
May 2018
| Sun | Mon | Tue | Wed | Thu | Fri | Sat |
| --- | --- | --- | --- | --- | --- | --- |
| | | 1 | 2 | 3 | 4 | 5 |
| 6 | 7 | 8 | 9 | 10 | 11 | 12 |
| 13 | 14 | 15 | 16 | 17 | 18 | 19 |
| 20 | 21 | 22 | 23 | 24 | 25 | 26 |
| 27 | 28 | 29 | 30 | 31 | | |
Calendar

End of Year News (December 2017)
Thu Dec 28, 2017 3:57 am by Adrian
(It's been one year since I made a news thread, oops)
Merry Christmas/Festivus/whatever holiday you do or do not celebrate!
2017 was a pretty busy year IRL for most of us - according to forum statistics, our busiest month was in June with 1671 total posts, meaning our post rate has been a little …
[
Full reading
]
Comments: 0
Forum Bug
Wed Dec 28, 2016 3:18 am by Adrian
Hi all,
We're aware of a peculiar forum glitch that's causing some subforums to be locked.
Due to the lateness at this time, it might be a while before the glitch can be remedied, because despite my best efforts and as far as I can tell, everything seems to be working fine admin-side. It may have …
[
Full reading
]
Comments: 1
Discord News/Update Test
Thu Dec 08, 2016 1:35 am by Adrian
Comments: 0
5>
Page 4 of 5 •

1, 2, 3, 4, 5


_________________
Site Rules | Banner Submission | IR | Evergreen
(OMFGGGGG YES! I finally got around to posting a new chapter! It might not be much (just insight on the Brontium Guild and some stuff) but it's a sure sign of many more to come. Stay tuned!)
Chapter V
The Fa'alwind Regime
"I had the closest thing I could ever have to a family in the Row. And I let them go." - Amber Valentine (boyhoy), Infinity's Row ~ Apocalypse
Jaiden's sudden change in demeanor didn't affect his story. He laid things out in detail, not stopping or even daring to take a breath until he was finished.
During the Clan Wars, some 700 years ago, the Brontium Guild, headed by the family of the same name, had begun claiming large swaths of Fa'alwind. They knew they were too small to take over a continent such as N'al Ren, so the Guild instead settled on establishing a city-state. And so far, it seemed to be working well for them.
Then it all went to hell once the Fa'alwind militia stormed in, pushing them down under the city. At the time, the Bellows, the underpart of the city, were just leftovers from the construction of Fa'alwind - the only remains were empty sewer pipes, tenement housing, and construction platforms. The Brontium Guild was forced to retreat deep under the heart of the city, and when the war ended, they weren't heard of again.
Now, however, Runite's Row was being forced out of Ald Ruhn - allowing the Brontium family to come back with a bloody vengeance.
"So," Vance started. "You're telling us that an ancient guild - your family - that's been shoved under Fa'alwind for the past several centuries is plotting to overthrow Arker Zenh'aliem in Ald Ruhn and take over N'al Ren."
Jaiden nodded matter-of-factly, prompting a resigned sigh from Grace's older brother. "Well, I honestly don't see the threat then. No offense Jaiden, but Arker is like, a bajillion times more powerful than what your family sounds like."
"That's what they're counting on," the 8 year old responded. "My family wouldn't simply sit around for 700 years. You'd be surprised what they developed."
He stood up, leaving his hot chocolate on the table. "I literally just offered my life in order to tell you guys this. Aidec, you're a Row member. You still owe something to N'al Ren. Don't forget that."
With that lovely order, Jaiden headed up North, towards the heart of the city. I would never see him again.
Grace, Vance, and I sat in silence for ten minutes, mulling over the tale Jaiden had told us.
"I believe him," Grace finally said - something that had been on my mind since he finished. To her dismay, Vance shook his head.
"I'm still not sure. Honestly, what does the Brontium Guild have on Arker? Unless they somehow built nukes..." He trailed off, staring out intensely into space.
"We have to do something," I spoke up. "Jaiden's right. I'm still a Row member. I can't just stand by and let some clan make a bigger mess."
Vance stood up, folding his arms and eyeing me curiously. Soon I would come to hate such a look.
"So, you stay here for a month, and then decide your opinion counts?" he asked. I knew better than to answer. "You should be grateful we don't turn you in."
Grace shot out of her chair. "Vance, stop! He's done so much for us. We owe him. You should know better," she reminded him - or so it seemed, as Vance's face fell back to its normal brooding look.
"I've been leading you guys for years now. But I'll give him the benefit of the doubt. A vote for who should be the new leader," Vance decided. His prideful look made it evident that he wanted to discredit me. Rude.
His sister just sighed, walking out of the Warehouse. "I'll get everyone else. Meet me at the Common."
* * *
It was only at this "election" that I realized how many orphans were here. They all had to be at least 10 years old, no more than 19. All of them were packed into the "Common" - the place I had arrived in. It was an expansive square, with shacks and low-rise buildings lining the sides.
The voting took no more than 30 minutes - quite efficient for a literal bunch of children. Tallying took around an hour, and by that time people were getting restless. The Kejhans and I took the podium.
"All right, everyone, settle down, settle down. Shut up. Thank you," Vance began in his usual charming manner.
"Okay, so I know this is totally different from what you guys are used to, but we sort of need a reminder that this is, for better or worse, a democracy. Not a legitimate one, but still.
Anyways, the votes. For me, we have...
179 votes." He arched his eyebrows in either impression or disappointment.
"And for Aidec, we have...
...1,047." He mumbled that last number, but the effect it had rolled across the crowd. Kids clapped and cheered - someone even got their hands on this metallic looking confetti, which actually turned out to be metal shavings, drawing disgruntlement and complaining from the affected.
To my confusion, Vance turned to me, grinning from ear to ear. "Nice job, Farenart. Can't wait to work with you."
"What?" I asked, not sure if I wanted to know what he meant. But he simply nodded.
"I forgot to tell you. I'm not giving up my position so easily. Grace and I came to a compromise while you were headed to the Common - we're going to be working together."
Crap.
Chapter VI
I (Think I) Get Into Contact With An Old Friend
Coming Soon! It's like, a half-collab. Idk. We'll see. Idk.
_________________
Site Rules | Banner Submission | IR | Evergreen
Cancelling until further notice.
_________________
Site Rules | Banner Submission | IR | Evergreen
Infinity's Row ~ The Regime is expected to start back up within the week. Stay tuned!
_________________
Site Rules | Banner Submission | IR | Evergreen
Chapter VI
I (Think I) Get Into Contact With An Old Friend
"Caroline refuses to judge a book by its cover, and bad first impressions ... but despite having a peaceful nature she takes things seriously, and if needed uses force when the time comes." - Caroline Fray entry, Infinity's Row Wikia
A week after the elections, I gained the courage to try something risky - contact a Row member.
While Vance and Grace were discussing the Brontium Clan in the Warehouse, I was in my "office," trying desperately to get something out of my since-jailbroken communicator. There had been no messages sent from anyone, which was no surprise - Arker probably possessed control of the N'al Renian Internet too. We were no freer than New Ye'devar at this point.
After five minutes of waiting in vain, I decided the only way I can know if my friends are alive is if I simply ask. Nobody else was budging - time to grow a pair, Aidec:
Recipients: Runite's Row Squadron 121
Subject: Hello.
Sender: Aidec Farenart

I know this is risky, considering Arker and all, but I need solace right now. If any other Row member is out there, I need you to respond, in any way you can, if you can.

My name is Aidec. I've been gone for the past month or so, hiding... somewhere. I'm sorry, I can't say. It's too risky, I'm surprised I'm even sending this message right now, with Arker possibly watching and reading them. But please take the risk. Contact me. I can't stand not knowing what's happening with my allies, my companions, my... friends.
"That might have been a bad idea," I scolded myself as I absent-mindedly hit send. But what else could I do? Maybe they were all together and worried about me. I had to know, I had to know they were okay, they need to know I'm okay so I could stop freaking out and talking to myself and freaking out the 10 year olds running around -
A message pinged on the screen.
Nervous, I looked down at it, bangs lightly falling into my eyes. I brushed them away in an instant.
It was from a woman named Azula Rolaye. There wasn't such a person in the Row, at least that I know of. Probably an Arker crony. But with a shaky finger, I clicked on the e-mail icon.
Recipients: Runite's Row Squadron 121
Subject: Re: Hello
Sender: Azula Rolaye

Aidec? Is that you? You have no idea how good it is to hear from you. I feared that Arker had gotten to you. These messages are risky but it is a gift to hear from a fellow row member. You knew me as Satine, but I'm Azula now. Have you heard anything about the other row members? Please respond quickly. We have much to discuss.
I forced myself to suppress a yelp as I finished reading the message. Someone was alive! And it was that Satine girl. I frankly found it a little surprising, having underestimated her combat-wise. Then again, she wasn't inducted into the Row for nothing, so I've heard.
I hit the Reply button after typing my response.
Recipients: Runite's Row Squadron 121
Subject: Re: Re: Hello.
Sender: Aidec Farenart

Satine Kryze?! Good to know someone else got out of Ald Ruhn. Nice idea, by the way, changing your name and all. I don't see myself getting out of where I am at the moment, but there's another crisis here that me and some other people are going to avert. How have you been lately? Have you seen the others?
The communicator pinged once again.
Recipients: Runite's Row Squadron 121
Subject: Re: Re: Re: Hello.
Sender: Azula Royale

I've been as well as can be expected. I'm helping the cause in my own special way. I haven't seen any of the other row members, but I have heard grumblings amongst the people. They tell tales of a boy with a head the color of wheat brining justice to a lawless city. We all know who that might be. I'll try to keep my ear to the floor for more stories or info.
I rolled my eyes, though the smile plastered on my face still remained. At least some of my friends are alive, however separated we may be.
Only halfway through my next message, Grace popped her head into my room.
"Vance needs you," she informed me.
"What for?"
"He wants to break into the lower section of Fa'alwind Palace," she said casually.
Upon seeing the look on my face, she quickly changed her tone. "First off, it's been abandoned for the past 700 years. Anyone hiding there would have been long dead by now. And secondly, I don't think he really has the guts to do it - we've discussed it thousands of times, before you even came along, and there was always some 'mild inconvenience' that forced us to change plans. This time, it's two people to convince him otherwise."
I was still unsure. "OK... but what will we be breaking in to?" I inquired. "Do you guys know what could be waiting for us?"
"Hopefully," Grace sighed, "Leads." She took my hand, leading me off to Vance's quarters. The cursor on my communicator continued to blink until the screen faded to black.
* * *
Vance stood with both hands on his desk, as if he were the prime minister about to make a stressful executive decision. He looked up, face steely and cold as usual.
"I'm guessing sister filled you in?" he asked sharply. I nodded, unsure of what he meant by his tone.
Grace began to open her mouth to speak, but Vance cut her off.
"Don't worry, I've agreed to do it. You, me, and Aidec." Vance grinned, almost devilishly. "Consider this initiation, Farenart. Let's see if I can gain your trust, Row member or not."
My face began to redden, and I was about to tell him off when Grace stepped in at the last second.
"That's enough of that, Vance. All three of us can handle a little trespassing, can't we?"
Her brother frowned, but relented. "We'll leave at sundown. Fa'alwind Castle is about an hour's walk from here, so at night we shouldn't have issues," he ordered, then added, "Y'know, unless you feel like tearing another hole in our walkway." He brushed past me, rather forcefully.
I bit my lip, struggling in vain to keep my mouth shut.
"I know where I can tear you a new one..." I muttered under my breath.
The 18 year old turned on his heels. "Excuse me?" he asked with fake innocence.
I turned to meet his eyes. "Nothing. I'll see you at sundown, bro." And with that parting shot, I rushed past him, blood pulsing in my ears.
* * LATER THAT EVENING * *
Vance and I didn't speak much for the next several hours. At 7:45 PM, he, Grace, and I set out to Fa'alwind Castle. It's the largest building in the city, with 6 great spires jutting out into oblivion. It seemed to glow a brilliant pale blue - even with time passed, the castle somehow managed to retain its splendor.
"You know the story of the Fa'alwinds, during the Clan Wars?" Grace asked. I simply shook my head. With my background, history lessons were the lowest priority.
She smiled. "Well, 700 years ago, the Fa'alwinds ruled the city, and the Brontium family laid claim to the lake around it. That's why it's called Lake Brontium.
"Well, according to legend, the Brontiums declared the city property of the clan, since it resided in the lake boundaries. However, Otto Fa'alwind - the guy in charge then - reasoned that, since it wasn't actually touching the lake, it rightfully belonged to his family. Eventually, legality turned to hostility, and soon they were wrapped up in the 'Battle of the Floating City', as historians described. The Fa'alwinds won, obviously... but it seems the Brontiums are still upset."
I stared at her thoughtfully. "So, are the Fa'alwinds still kicking it? I mean, are they even aware of the threat?"
Vance shrugged. "As far as we know, Farenart, the Fa'alwind Regime is disavowed, much like your Row. It died out soon after the war due to corruption, and so Lady Lesa had no choice but to call it off."
We walked in silence for a while, mulling over the history of this troubled region. Pretty soon, I began wondering - if the Kejhans could somehow revive the Fa'alwind Regime, maybe we could stand a chance against the Brontiums?
I certainly wasn't going to bring it up now.
After 5 more minutes of travel, a wide expanse of steel loomed before us, reaching into the shadows above. It only required one lazy guess to determine what it was.
"So," Grace proposed, "How do we get in?"
We paced around it once (thank Ciel, I wasn't sure how much energy I had for any more laps) before coming across a rickety ladder, leading down to a narrow metal platform. It hugged the based of the pillar, which branched off into 6 braces into the lake below, and led to a weathered wooden door at the end. Vance tried the lock twice before it swung inward, and together, the three of us ventured into the forgotten chambers of the Castle on the Lake.
Thankfully, all three of us had come prepared, and with a few clicks, light flooded the hollow chamber before us. Even with the narrow beams, however, not much was revealed to us. Slender yellow rods in the middle of the room coalesced into an unrecognizable form, and tools, blueprints, and more pieces of metal surrounded us.
Vance's eyebrows furrowed into a line of discomfort. "W... what are they doing...?" he whispered as we stared around the vicinity. Clearly, they were working on something (and rather recently too, from the lack of dust). But what?
We didn't have time to figure that out.
"Hey, what's that light coming from? Did you leave a lamp on?" A gruff voice echoed from a hallway to the left of us.
And with a boom, light flooded the chamber before us. The metal jumble described earlier turned out to be some sort of unfinished machine. I couldn't describe it to you if I tried, but it certainly attempted to look humanoid. It was at least two stories high, and wires, tubes, pipes, and pieces of hardware jutted out everywhere. Definitely a work in progress.
"HEY!" A shout of rage came from the same hallway. A red-faced and bearded guard aimed a nightstick at us. "Trespassin' rodents! Get outta here! Dontcha know this is Fa'alwind property?!"
We didn't need to be told twice. The three of us high-tailed it out of the basements, our flashlights throwing illumination around wildly as we bolted home.
The three of us had much to discuss back home.
_________________
Site Rules | Banner Submission | IR | Evergreen
So I love this story.

Good job, Adrian! In this chapter, I liked the interaction between Aidec and Azula, and I'm intrigued by the chapter's ending. I look forward to the next one!
_________________
[Infinity's Row: Interlude l Anaphora: Pariah l Infinity's Row: Uncontrollable l Anaphora: Vengeance]
Currently Reading: Leah on the Offbeat by Becky Albertalli
Currently Playing: Doki Doki Literature Club
Got a short one, but it's pretty sweet.
Chapter VII
I Basically Meet Arker's Clone
"I'm unconstrained. I'm free. I have absolutely nothing to worry about. And that's the best feeling in the world." - Gentry Yate, Infinity's Row
A lot happened within the month following our investigation of Castle Fa'alwind.
To begin with, I proposed my idea of recreating the Fa'alwind Regime to the Kejhans. To my surprise, even Vance seemed on board. Having not heard from the Lord and Lady in ages, the two siblings saw it best to honor their memory (assuming they were dead, of course). Within the next several days, some of the scrappier "members" got their hands on a substantial amount of technology - computers, radar, etc. Turns out that a lot of them were children of Ald Ruhn Knights before the parents retired here (and were killed during Arker's invasion), so they know a lot about electronics. I found it to be a pleasant windfall.
We tackled the troubleshooting with lots of trial and error, but finally managed how to connect to the Internet. Then we set upon the task of concealing our connection - we could never take too many precautions. Someone managed to find out the technicalities (of which I knew nothing about), and soon, we were in the Fa'alwind mainframe.
A couple weeks passed as we pored through files and documents stored in the cloud and, when we found nothing of interest, eventually decided to take a risk and enter the Brontium mainframe.
What we found made the hairs on the back of my neck bristle. The Brontiums were planning to use technology to overrun Fa'alwind. Several image files showed blueprints of machines like the one Vance, Grace, and I saw weeks ago. There were also messages between the clans members about a rumored weapon beneath Castle Fa'alwind - we could only hope these were rumors.
A week later, I was resting in my room during the late afternoon sun (not that the Bellows ever received much light, though it made the place rather stuffy). A book on human ethics, written by someone named Kartaz, laid on my lap. Halfway finished, but I couldn't find the motivation to finish - I was bored out of my mind. None of the researchers had found any leads on what might be underneath the castle, and I was beginning to think our efforts would turn up fruitless.
The door to my room swung open in an instant. A flare of annoyance rushed into my chest - I hated when people didn't knock, and Vance never did. I had assumed it was him.
But it wasn't my mistrusting ally.
The man standing before me looked a lot older, and much more sullen. His coal gray hair appeared as if he tried to style it in spikes, to no avail. Gaunt features outlined his face, and with his tall stature and needle-like, piercing eyes, I was instantly reminded of Zenh'aliem.
He smiled. Several of his teeth were silver. "Ah, Aidec Farenart. I take it you're the one hosting this little... group."
I heaved myself up from my bed in a nonchalant fashion, staring him right in the eyes. The book in my lap fell to the floor, bending a few pages at the corner. "Do I know you?"
"Oh, you will. You will..." he muttered, turning around and shutting the door. On the wall next to my bed, Sentinel began to glow a light blue. The man did not seem to notice.
"I was resting in my house, surfing the Internet, when a notification popped up on my screen, Mr. Farenart. I was dismayed to find out I was being... compromised." He spoke as if he was carefully choosing his words, trying to dig into me. Well, I wasn't budging.
Nevertheless, the realization hit me on the inside. This man had to be...
"I suppose I should introduce myself. My name is Rixal Brontium. I should find it safe to assume you are aware of my party."
Shit... I felt my cheeks begin to tingle, but kept my composure. I didn't care who this guy was - there's no way he's going to talk down to me.
"Might have heard it in a conversation. You sell hardware supplies, right?" I asked innocently.
Rixal just laughed. "Clever one. I haven't met someone like you in years... you fit well in the Row."
"Well, I think pleasantries can be set aside now, Aidec. You know exactly why I'm here, so don't play stupid," he continued, the eerily calm voice now being complemented with an ugly frown, instead of the sickly smile he wore seconds ago.
My confidence wavered. "I do..."
"Of course you do. I have every reason to suspect you and your little friends have seen things you shouldn't have seen," he muttered, glancing passively at the axe that hung on my wall. Something told me he couldn't see the blue glow that surrounded it, but I couldn't guess why.
"The Brontium Family is soon going to reclaim what is rightfully theirs. For too long, the Fa'alwinds have declared that we only have possession of the waters below the city. We countered their claim legally, but in return, they asserted that the city did not rest on water. Damn Perseon and his law degree!" he growled, his temper beginning to flare. Spotting my inquisitive look, however, his face quickly fell back to the usual pale temperament.
He pivoted himself back to my direction, stepping towards me. "I know you are under the illusion that the Row can do anything they want and expect to be able to stop anyone. The myth of the power behind the Row has held for many years. N'al Ren has been shown, however, the corruption that lies within the 'prestigious' guild. Three of its members, casting darkness over the land... not a good image, is it? And with many more of its members dead, missing, or captured...
"Young man, I come here to give you a warning: Do not kid yourself. You and your little friends face a damn legion. Children like you shouldn't be meddling in the affairs of adults," he hissed, leering down at me.
I stared back up, somewhat dumbfounded. Thankfully, some of my vocabulary returned to me.
"I made a vow to N'al Ren that I would protect it at all costs. If that means saving one city at a time, then you can bet your ass I'm going to do everything to stop you."
You could cut the tension with a knife. In retrospect, he would have been better off just killing me right there. But perhaps his pride overtook logic; the creepy smile returned.
"Fine, Mr. Farenart. I'll bet. But in every bet there's something to lose, and the odds are not in your favor to gain."
Rixal turned on his heel, calmly pacing out my door. I rushed after him and glanced down both ends of the hallway.
He was gone, just like that. I was left alone once more, bending down to pick up the book that I had carelessly dropped moments ago. I took a glance at the chapter heading, "Understanding Rivalry and Reconciliation," gave a soft snort, and tossed it back onto my bed.
With a resolute huff, I marched off to Grace's wing of the warehouse. Someone had to know about this conversation, and after dealing with one hardass, I reckoned Vance wasn't the best candidate to tell.
_________________
Site Rules | Banner Submission | IR | Evergreen
Awesome chapter, Adrian! Your writing style is so unique. Can't wait for more!

_________________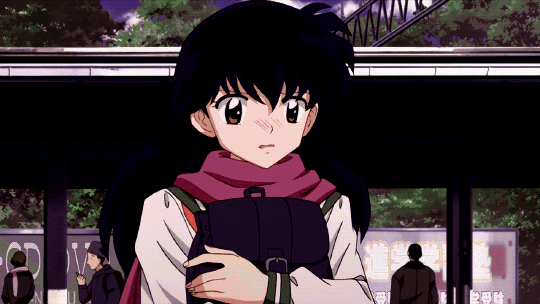 "She was the light."

Hime

Moderator





Join date

: 2013-05-19


Posts

: 8310


Age

: 18


Location

: N'al Ren



Ooh, this was really intriguing. I'm excited to see more of Rixal Brontium, if he comes into play later.

Awesome chapter!
_________________
[Infinity's Row: Interlude l Anaphora: Pariah l Infinity's Row: Uncontrollable l Anaphora: Vengeance]
Currently Reading: Leah on the Offbeat by Becky Albertalli
Currently Playing: Doki Doki Literature Club
That was so good, Adrian! I loved it and I can't wait for more!
_________________

Kane

Honorary Patron





Join date

: 2013-07-01


Posts

: 8931


Age

: 101


Location

: High above you



Page 4 of 5 •

1, 2, 3, 4, 5


---
Permissions in this forum:
You
cannot
reply to topics in this forum