Creative Commons
Original Creativity Center works are licensed under a
Creative Commons Attribution 4.0 International License
, unless stated by the owner. Permission to distribute commercially must come directly from the artist/writer.
Some individual works (RPGs, stories, artwork) may have their own licenses, so be sure to pay attention and heed those as well. The above purely exists as an umbrella license.
May 2018
| Sun | Mon | Tue | Wed | Thu | Fri | Sat |
| --- | --- | --- | --- | --- | --- | --- |
| | | 1 | 2 | 3 | 4 | 5 |
| 6 | 7 | 8 | 9 | 10 | 11 | 12 |
| 13 | 14 | 15 | 16 | 17 | 18 | 19 |
| 20 | 21 | 22 | 23 | 24 | 25 | 26 |
| 27 | 28 | 29 | 30 | 31 | | |
Calendar

End of Year News (December 2017)
Thu Dec 28, 2017 3:57 am by Adrian
(It's been one year since I made a news thread, oops)
Merry Christmas/Festivus/whatever holiday you do or do not celebrate!
2017 was a pretty busy year IRL for most of us - according to forum statistics, our busiest month was in June with 1671 total posts, meaning our post rate has been a little …
[
Full reading
]
Comments: 0
Forum Bug
Wed Dec 28, 2016 3:18 am by Adrian
Hi all,
We're aware of a peculiar forum glitch that's causing some subforums to be locked.
Due to the lateness at this time, it might be a while before the glitch can be remedied, because despite my best efforts and as far as I can tell, everything seems to be working fine admin-side. It may have …
[
Full reading
]
Comments: 1
Discord News/Update Test
Thu Dec 08, 2016 1:35 am by Adrian
Comments: 0
5>
Page 2 of 5 •

1, 2, 3, 4, 5


Actually Ebony went after Laylet when she ran off alone to go save her family.....
_________________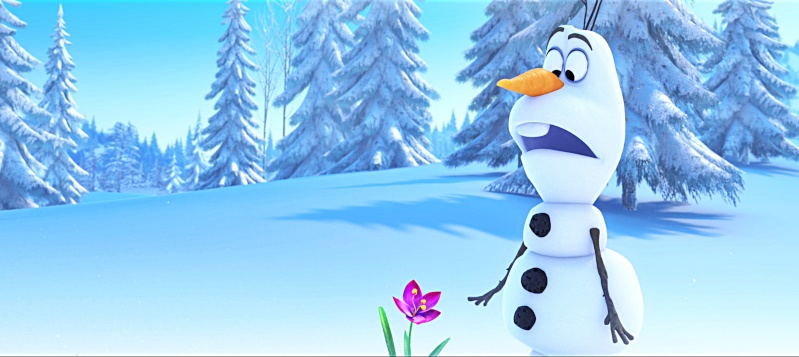 Hi! I'm Mythie and I like Warm Hugs

Mythie

Epic Creator





Join date

: 2013-05-13


Posts

: 8911


Age

: 19


Location

: Hogwarts



I read differently at the end of the first thread. That's what I am going off of....

Aidec isn't even going into the details of the other Row members' lives. He's telling his biography.
_________________
Site Rules | Banner Submission | IR | Evergreen
Chapter II
The Girl with Green Hair

"I just want to put myself as far away from my parents' legacy as possible. I steal, not kill." - Aidec Farenart (Parallax), Infinity's Row
I had only seen Fa'alwind in pictures. The place looked pretty impressive in books, but it was something else entirely in person.
Before me was a vast, crystal-blue lake, glinting and sparkling in the setting sunlight. In the center, huge, thick pillars jutted out from the water, coalescing into a vast network of roads and platforms, lined with buildings, complexes, and towers. Underneath was a much stranger section - one that appeared to be a poorer, industrialized version of the above city. Hovercrafts crossed the city, similar to Ald Ruhn.
The only way into the city was a hovercraft port. And, of course, it had new management - Arker's forces. Even from my safe distance, I could see the creeps patrolling the platform, which jutted out around 50 feet into the water.
There was no way I'd get past the demons looking like... well, looking like me. And... I couldn't swim. I could tread water, but not swim. My only option was to disguise myself. Disguises were doable for me.
I sneaked back into the grove I had just walked out from, searching for something that could work. The inside of my red cloak was lined with a gray-black felt. I turned it inside out.
"It's a start," I muttered. Now, for the face issue. There was no way I could actually change my face. Or put mud on it. It would have to be wrapped up, even though it was close to 80 degrees outside. With no other option, I took off my white undershirt, winding it around so only my nose and eyes peeked out. Much better.
I returned to the port. The beasts were still there, but I was a little more prepared this time. I casually strolled to the ticket booth.
"One ticket to Fa'alwind," I asked politely.
"Which port?" The gruff voice asked. I struggled not to make a spectacle of the squat, nearsighted harpy behind the counter.
"Uh, south. South port," I responded, paying the fee and receiving my ticket. The harpy raised a bushy eyebrow at my head scarf, but I ignored it, heading to the hovercraft.
To be honest, I was really excited. Since I never knew the luxuries of middle class citizens, hovercrafts were a new experience for me. I saw them every day, zig-zagging the sky, and I was certain some of my fellow members had even taken a ride in them. I strode up to the conductor, a large, imposing man. Everything about him was dark - even his skin was jet black.
"Ticket?" he demanded, stretching out a wiry hand. I handed him the slip of paper, and he hole-punched it. "Reason for traveling?"
What? Reason for traveling? Why the hell would I need a reason? Then again, I thought, it was Arker. Uptight until the end.
I thought of the first thing that came to mind. "Sick. Need to see a doctor," I replied with a raspy cough. The shaded man curled a lip. Something told me he wasn't quite convinced. "What disease?" he asked.
Damn, they're really strict.  "Kaftosis," I responded, remembering a conversation a week ago about the disease making its rounds in N'al Ren. The man stepped back a bit, but regained his composure.
"Yikes. Go ahead. Make sure to, uh, buckle your seatbelt," he grunted, and waved me on. I calmly walked onto the hovercraft, climbing up the stairs and through the entry way, taking a seat from a quiet, awkward-looking girl. She took one look at me and instantly turned away. My face surely glowing red, I looked out the window as the rusty gray hovercraft kicked into gear.
* * *
The experience was truly breathtaking. At first, I grasped the arms of the red leather seat like there was no tomorrow as the rickety, balloon-tethered egg rocked somewhat chaotically into the sky, but as it leveled out, the 15 passengers and I glided across the lake at several hundred feet in the air. As Fa'alwind loomed closer and closer, the civilians leaned towards the window, enchanted by the gleaming towers that speckled the inner city. I, however, gazed at the steel beams and pathways that criss-crossed the underbelly of the city.
As I stared, the girl that sat across from me moved slowly to my window. It was obvious she didn't care about the grandeur of the marine metropolis. Her vibrant green hair hung over her eyes like a wall of vines, and she quickly brushed it away, revealing a serene yet tense face, with stark white pupils gazing out the window. As I stared, surprised and admittedly captivated, the eyes quickly snapped to me, narrowing as they studied my face.
"What're you staring at, freak?" she snapped, though her face softened as she stepped back into the aisle.
Me, being a charming and witty young man, had a retort laid out.
"I think we all know who the freak is here," I calmly responded. With that, I bit my lip. I guess my reputation isn't the only thing keeping me from a relationship. But to my surprise, the girl laughed.
"Wise ass. It's a genetic thing. Very rare, but it runs in the family," she brushed her hair mock-luxuriously with her hand. "At least it gets people's attention. That's always nice," she added, rolling her eyes. I grinned sheepishly.
"Sorry. Wise ass comments is a genetic thing. Runs in the family, but it's all too common," I joked. The girl with green hair smiled. "The name's Grace. Grace Kejhan."
I looked at Grace, returning the grin. "Aidec," I told her. And that was it. With the demons on board, that's all I was sharing. But as Grace stared at me inquisitively, I had a feeling she knew much more than I wanted her to.
* * *
After 10 minutes of talking and smooth sailing, the hovercraft reached South Port, resting onto the platform. I followed the passengers off of the landing, turning to Grace. "So, what brings you here?" I asked.
Grace stared around at the city. "I, uh, lost my family in Ald Ruhn. Looking for an adoption center here." Her eyes passed over an unstable-looking set of stairs. Wooden and rotten, they led down to under the city. "Gotta run. Um, see you later?" she asked, and, not bothering to wait for an answer, bolted down the staircase.
I started after her. "Wait! Where are you going?" I shouted, running down the staircase. As I did, my makeshift headscarf unwound itself and floated down to the water, but I ignored the threat to my security. It seemed Grace knew where she was going, and I was interested in finding out where.
Finally, I reached the landing, turning to the underbelly of Fa'alwind. In my opinion, it was even more spectacular than Fa'alwind itself. It was apparent that factories used to be operating full-time here, no doubt during the Clan Wars. Warehouses and housing complexes ran along the mainframe of the place - a steel, braced roadway of sorts that wound through the underside, wrapping itself around the pillars. The place had a sort of rough-and-tumble charm to it. No high-class citizen would step foot here, but it wasn't decrepit and dead, either.
It was definitely my kind of place.
"OK, Farenart, back to business," I ordered myself silently. The place appeared to be empty, but my hands would take no chances. As I walked down the pathway, they sneaked towards Sentinel, anxious and ready for a fight. But it didn't seem like one would happen.
Until the amber lights suddenly switched on.
_________________
Site Rules | Banner Submission | IR | Evergreen
Great chapter!! The detail was amazing. I also love how you use dialogue since it seems so natural, which is something I always struggle with. Keep up the good work

_________________
I may fall
But not like this: it won't be by your hand.
Realizing a year late I haven't given credit to Lady Sen for the amazing avi! <3

boyhoy

Administrator





Join date

: 2013-05-09


Posts

: 13173


Age

: 22


Location

: Beacon Academy



So...What are Arker's forces anyway? Demons or monsters?
_________________

Bat

Skilled Creator





Join date

: 2013-08-01


Posts

: 986



I think it's both, but monsters are more unpredictable. They can attack anyone, if not coerced/trained.
_________________
Site Rules | Banner Submission | IR | Evergreen
Chapter III (They Call It The Bellows) coming soon. Stay tuned.
_________________
Site Rules | Banner Submission | IR | Evergreen
Chapter III
They Call It The Bellows

"Here in Salem was where I was needed most. It was a fine town really. Very small and quiet, yet it seemed almost to be the heart of the rebellion." - Azula Rolaye (~Pikachu~), Infinity's Row ~ Apocalypse
Instinctively, I pivoted my torso around and around, searching for whatever had trigger the apparently automatic lights to switch on. At first, nothing came out of the dark alleys and shadows of the street. Far behind me was the blue sky, indicating that things were much less intense on the surface.
As I stared at the teal horizon, a sudden clanging burst from behind me. I quickly turned myself around, startled to see a group of 12 kids in a semi-circle around me. I wasn't one for guessing ages, but they appeared to be about 10 to 17 years old. A little more than half were boys. As if wary of my presence, they all kept their distance.
Except one.
The kid had long, spiked brown hair that jutted out in random directions. Only an expensive stylist could have molded his hair like that, so it had to be genetic. His skin, like the others, was pale - possibly due to not being out in the sun. But it wasn't his looks that threw me off. There was an aura that he was a sort of leader - and probably held a lot of authority.
We stared at each other for a minute - a rather long and uncomfortable one. While he was undoubtedly sizing me up (even though we were the same height), I was just trying to figure out his deal. It seemed like he was trying to protect something - a secret, his leadership, I couldn't guess. But his unnerving gray eyes suggested that he knew something I didn't.
I raised a slightly unsteady hand. Usually, I was at home in situations like these. But this wasn't exactly my home anyways. For all I knew, I could have been in some sort of gang territory. Not that the kids could have made "gang material" anyways. Most of them looked like they never had a good meal. I could almost see my face in all of them.
"Um, hello. My name's..." I trailed off slightly as my brain struggled to come up with an alibi. Surely, these guys have heard of Runite's Row, right? Wait, they couldn't have. Not if they've lived down her for so long. But have they? In the end, I decided to take the risk.
"...Aidec. Aidec Farenart." As I introduced myself, the kids slowly let their guard down, still eyeing Sentinel, which was strapped to my back. It was amazing that Arker's forces hadn't confiscated it. Maybe they were too dumb to notice.
The boy in front held his gaze. "I'm Vance. Vance Kejhan." As he said his last name, my eyes widened.
"Oh? Are you Grace's brother?" I asked. The question seemed to offend Vance, as he narrowed his eyes. "How do you know about Grace?" he asked, tense.
I raised an eyebrow. This guy was protective as hell. "We met on the airship to here. Ald Ruhn was taken over by Arker, and I had to escape."
Vance adjusted his white shirt. "Wait - the airship? Was she coming in from the countryside?" he inquired. Vance's voice took on a new tone - startled, angered, and even scared. But I just nodded my head.
"Yeah. It seemed like she was fascinated by..." I was shut up by Vance's immediate shouting. 
"GRACE! GRACE, GET OVER HERE NOW!" His voice echoed across the vast undercity. It was apparent that Grace was in some sort of trouble.
After a minute of awkward silence, a figure stepped out from the alley to the left of me - Vance's sister. And her face had guilt written all over it. Vance wasn't the only one she lied to.
"This kid Aidec here," he nodded to me while I inwardly cringed - I hated when people called me "kid." "Says that you were outside of Fa'alwind. Is that true?" he demanded.
Grace's mouth flopped open as she struggled to answer. There was unseen evidence stacking up against her - I began to wonder how long she was gone when she finally responded. "Y-Yes. Yeah, it's true. I'm sorry. But the rumors - "
Vance held up both of his hands. "Forget the rumors. From what this kid - " Another inward cringe. " - says, they're true, so you don't need to go kill yourself. They don't concern us anyways." Grace nodded, embarrassed. 
"I'm sorry, Vance," she quietly apologized again. Vance just sighed. 
"Let's get back to the warehouse," he said with authoritative finality. As the group turned and walked down the street, Vance looked back at me. "Well?" he asked, as if expecting an answer for an unasked question.
I stared at him, confused. "'Well,' what?" 
Vance rolled his eyes. "Are you coming with us? You said you lived in Ald Ruhn, and Arker took it. That obviously means you don't have a home, right?"
I was somewhat bemused by his hospitality - however blunt it was. "Uh, yeah. Sure, I guess I'll come."
He waved me over, and I trailed behind the group, unsure of what to make of this new home. I was used to being the scavenger. Not one of many.
...One Month Later...
I slept in an office.
It wasn't too bad, actually. About 10 by 10 feet. A nice-enough window. The smell of gunpowder wasn't even that severe. Some of the kids were jealous, but in my defense, I had found it by myself - the door was concealed by metal sheets for some ridiculous reason. It was surprising how easy it was to peel them away.
But despite their envy, many were intrigued by my resourcefulness. In just 6 weeks, I had helped repair broken walkways, rewired lighting, and devised new ways of getting food and material (or rather, some old ways that I was generous enough to share). In just weeks, the gloom of the Bellows - that's what they called the place, the Bellows - was slowly retreating, and even Vance was beginning to warm up to me.
Yet there was one thing wrong with the set-up - Grace. Ever since being yelled at by her brother, she began giving me the cold shoulder. On the streets, sneaking around topside for food, everywhere. But if anything, I should have been mad at her. She was the one who lied to me in the first place, telling me she was headed to an orphanage (now that I think about it, a half-truth). Yet I didn't hold a grudge against her. What was pissing herself off so badly?
Things remained like this for a while, until one day, something threatened to blow it all up in my face.
I woke up, as usual, to a barely-alive alarm clock. Went to my stash, chowed down on some stale pastries, and got ready to head out. Typical morning routine.
I opened the door to a wanted poster, held up by Vance's hand. It read "WANTED: RUNITE'S ROW MEMBER AIDEC FARENART. FOR TREASON, TRESPASSING, VANDALISM, THEFT, AND LARCENY. REWARD: $950,000"
My face was posted right on it, and I could only assume that the other members' were posted across N'al Ren. The group of kids behind Vance stared at me. Hard.
Vance finally spoke up after the revelation sunk in. "So, Aidec. More than just a drifter. I had a feeling I recognized you."
[Chapter IV ("More Than Just A Weapon Or A Tool") coming 5/5]
Last edited by Parallax on Sat May 03, 2014 11:44 pm; edited 1 time in total
_________________
Site Rules | Banner Submission | IR | Evergreen
Freakin' cliffhanger.... Another awesome job though!
_________________
I may fall
But not like this: it won't be by your hand.
Realizing a year late I haven't given credit to Lady Sen for the amazing avi! <3

boyhoy

Administrator





Join date

: 2013-05-09


Posts

: 13173


Age

: 22


Location

: Beacon Academy



_________________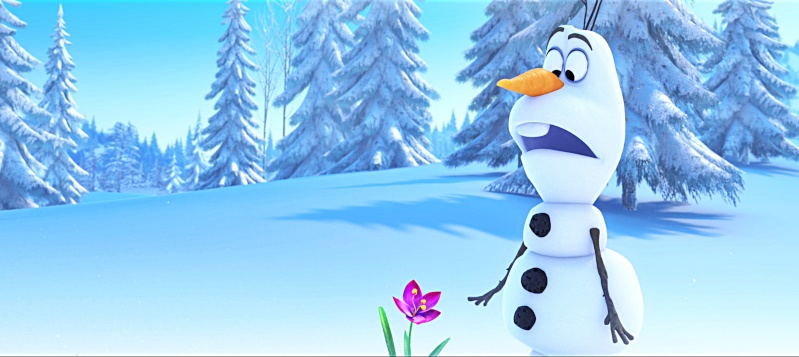 Hi! I'm Mythie and I like Warm Hugs

Mythie

Epic Creator





Join date

: 2013-05-13


Posts

: 8911


Age

: 19


Location

: Hogwarts



Page 2 of 5 •

1, 2, 3, 4, 5


---
Permissions in this forum:
You
cannot
reply to topics in this forum