Creative Commons
Original Creativity Center works are licensed under a
Creative Commons Attribution 4.0 International License
, unless stated by the owner. Permission to distribute commercially must come directly from the artist/writer.
Some individual works (RPGs, stories, artwork) may have their own licenses, so be sure to pay attention and heed those as well. The above purely exists as an umbrella license.
May 2018
| Sun | Mon | Tue | Wed | Thu | Fri | Sat |
| --- | --- | --- | --- | --- | --- | --- |
| | | 1 | 2 | 3 | 4 | 5 |
| 6 | 7 | 8 | 9 | 10 | 11 | 12 |
| 13 | 14 | 15 | 16 | 17 | 18 | 19 |
| 20 | 21 | 22 | 23 | 24 | 25 | 26 |
| 27 | 28 | 29 | 30 | 31 | | |
Calendar

End of Year News (December 2017)
Thu Dec 28, 2017 3:57 am by Adrian
(It's been one year since I made a news thread, oops)
Merry Christmas/Festivus/whatever holiday you do or do not celebrate!
2017 was a pretty busy year IRL for most of us - according to forum statistics, our busiest month was in June with 1671 total posts, meaning our post rate has been a little …
[
Full reading
]
Comments: 0
Forum Bug
Wed Dec 28, 2016 3:18 am by Adrian
Hi all,
We're aware of a peculiar forum glitch that's causing some subforums to be locked.
Due to the lateness at this time, it might be a while before the glitch can be remedied, because despite my best efforts and as far as I can tell, everything seems to be working fine admin-side. It may have …
[
Full reading
]
Comments: 1
Discord News/Update Test
Thu Dec 08, 2016 1:35 am by Adrian
Comments: 0
5>
Page 1 of 5 • 1, 2, 3, 4, 5


"It's time I redeem myself for something I still think is my fault."
Infinity's Row ~ Renegade
無限の行 ~ 背教者
Theme coming soon.
Prologue
I rank them by numbers.
1, of course, is Resh. Everyone views him as the leader, even though there technically isn't one. 2 is Yuffie; 3, Mackenzie; 4, Amber; 5, Cameron; 6, Ebony; 7, me; 8, Satine (actually, she goes by Azula now. God, that's gonna take a while to get used to); 9, Gentry; 10, Elias; 11, Laylet; and 12, Folly.
I don't know why. I just do. It's not even a proper "ranking."
Maybe it's the fumes. The Bellows have been driving me insane, and I've only been here for about 5 months. I'm thankful for the Fa'alwind Regime, but, my God, how can they stand the smoke?
I guess I should explain from the beginning. Maybe that will clear my head. Tons of information flittering around my head like a swarm of wasps. Stinging me, making my head swell.
But I do know a few things.
1 and 8 are still here. I communicate with them weekly. Well, at least I do with 8. I'm fairly sure 3, 9, and 10 are dead. I haven't heard from them in ages. 12 is just insane. I don't think he's even a member of the Row anymore, or is considered one. And 2... poor 2. She isn't dead, but I'm sure she wishes she was. Wherever she is.
Lots of people I know, missing. Thanks to that son of a bitch, Arker. He might have run my parents out of the country, but there is no way in Heaven, Hell, or Purgatory that he's gonna run US out.
...OK, I'm getting way too zealous.
My name is Aidec Farenart. This is my story.
Such as it is.
[chapter one coming soon]
Last edited by Sentinel on Sun Aug 02, 2015 6:07 am; edited 8 times in total
Curse you, Adrian. You have got me hooked on yet another story! This prologue is a teaser if I've ever seen one... Hurry up with chapter one!!
_________________
I may fall
But not like this: it won't be by your hand.
Realizing a year late I haven't given credit to Lady Sen for the amazing avi! <3

boyhoy

Administrator





Join date

: 2013-05-09


Posts

: 13173


Age

: 22


Location

: Beacon Academy



Working on it now. Should be up tomorrow. You should work on an IR~A backstory for Amber too!
_________________
Site Rules | Banner Submission | IR | Evergreen
I was actually considering it. I would wait until my laptop is fixed but an Amber backstory is definitely a possibility!
_________________
I may fall
But not like this: it won't be by your hand.
Realizing a year late I haven't given credit to Lady Sen for the amazing avi! <3

boyhoy

Administrator





Join date

: 2013-05-09


Posts

: 13173


Age

: 22


Location

: Beacon Academy



Beautiful.... I don't remember a bunch of people on that list though let alone who played them and folly was never actually a member
_________________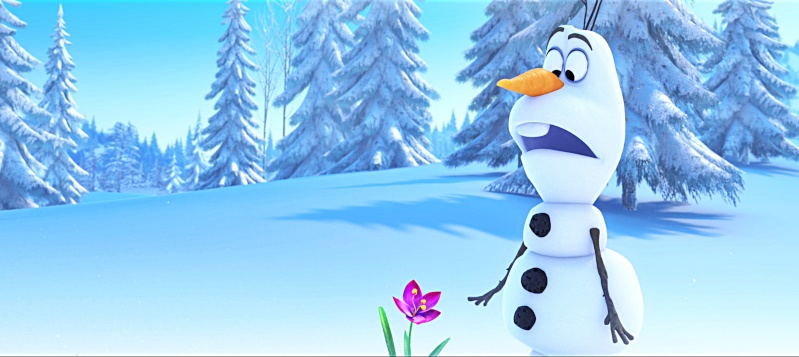 Hi! I'm Mythie and I like Warm Hugs

Mythie

Epic Creator





Join date

: 2013-05-13


Posts

: 8911


Age

: 19


Location

: Hogwarts



Actually, I believe he was. But he was kind of disavowed. I got the list from this post:
Nee-Chan wrote:(I like the ragequit idea, too.)

~Resh~

As the last of the appliers submitted their papers to the guild official, the room's tension strengthened tenfold; everyone was dead silent as they watched multiple people draped in red cloaks shuffle through the papers. . . There were about 35 kids aged 14 to 16 in the room, only 12 would be selected.
Even I found myself nervous; I felt my heart crawl into my throat. My palms were growing moist. It's been two hours since we entered the building. It would only be a few minutes until we left, satisfied or rejected.
The silence abruptly broke. The official stood, only a few sheets in hand. The others were face down on his desk, unwanted. . .
"The following beings are officially considered candidates for Runite's Row; mind you, we use the term candidate to present to you that your fate with us is undecided. . . May it be your life or your death. This evening, when the bells signify 5 o'clock in the evening, you will report to this very building, and in the lobby, shall hold your ceremony."
There was no sound except for the mild shifting of papers.
"Yuffie Abatan-Bliss."
I blinked up. Who?
"Amber."
"Laylet Celarandir."
"Miss Satine Kryze."
"Cameron Valerio."
"Resh Archambault."
"Aidec Farenart."
"Gentry Yate."
"Folly Z."
"Elias Carstairs."
"Mackenzie Aevitta."
"Ebony Marachelle."
My breath, for a minute, was caught in my lungs. I was in. . . I was IN!! It took all of my will to keep myself in my seat; my fingers gripped the edges of the chair, face bright but unsmiling. The other applicants rose from their desks, some grey-faced. Others not phased exited politely with a shrug.
http://creativitycenter.forumotion.com/t154p320-infinity-s-row-roleplaying-thread
_________________
Site Rules | Banner Submission | IR | Evergreen
Chapter 1
I Fall Down A Mountain

"They say that people change when harsh things happen. I've learnt that that is very much an understatement."
- Ebony Marachelle (Mythie), Infinity's Row ~ Apocalypse
I... I had no choice, okay? None of us did.
Laylet had run off with Ebony. She was in such a bad way, I didn't blame her a single bit. People were succumbing to Arker's power. Demons were creating chaos, throwing dark banners on the buildings. I had stopped herding children away, leaving Satine to the job, to try and save some Row members and officials. But it was too chaotic. The Generator was pulsing this blood red, and it got so dark and windy. As I saw fewer and fewer Row members around, or alive, I realized it was time to go.
Shifting my feet into gear, I left the funeral procession, running up the winding pathways until I found myself onto the roofs. I caught my breath only when the city square was far below me, the remaining people looking like insects. Above, the dark clouds brought on by the Generator churned into a whirlwind, with lightning crackling dangerously. I continued hopping, getting closer to the rim of the Vermoun Downs Mountains.
As I hopped over gutters and swung across clothes lines, I noticed a small, dark figure in front of me. She was running the same way I was, which wasn't a bad idea. The girl was oddly familiar, and stopped moving at the same time I did, noticing my presence. We turned to each other, on a rusty gray warehouse roof.
"Aidec," Elia Haywitt grinned. Then, it faded, her face turning dark. "You need to leave. Now. Arker just sent out -"
I held my hand up. "Yes, yes, an executive order to kill all Runite's Row members. I figured he would, considering he just now turned on us. I'm on my way out now. But, Elia, you should leave too. Come with me. I know things have been distant since you didn't get accepted, but..."
She blinked, then shook her head. Lightning flashed. "I... I can't. It wouldn't be right." She came closer, tears beginning to brim her eyes. "Aidec, your fight isn't mine. I can't wield an axe, or a gun, or a sword. I've come to terms with that now. Being rejected from the Row hurt at first. I was sure it was my destiny. At least, I thought I was. But... I know my destiny, and it is not yours." Elia stared at me with grim resolve. Shouting came from below in the square.
I just stared at Elia, the girl from the bread store... how long ago was that? A month? Time really screws with people. And it did change her. I remembered when she was rejected. She had just changed. I couldn't say she snapped exactly, because believe it or not, a lot of people do that when they get rejected from the Row. But none really matured because of it. Nobody except Elia Haywitt.
The wind began howling, much worse than before, snapping me out of my reverie. It was time for me to go. Arker's beasts would begin prowling the city. But... how else could I say good-bye to Elia?
I guess I didn't need to find the answer. Before I could think, Elia rushed up to me, holding me close to her. The movement startled me so much, I automatically held her back. I wasn't sure, but I thought I heard her sob slightly into my cloak.
After what I thought - or more so, what I wished - was an eternity, we finally let each other go. Without any words, Elia began hopping away, over roofs and through gutters. Soon, the girl from the bakery was gone.
I looked to the right, where the last three levels of houses hung onto the mountainside. It was an unorthodox way to exit the city, considering I had tumbled down the exact same mountain, but like hell I was using the gates.
After an effortless 30 seconds of climbing, I reached the peak of the mountain. Off in the distance was Maar Gan, and to an extent, N'al Ren. I stared at the base of the mountain - a measly 1,000 feet below, but one could break a neck if they weren't careful enough.
I cracked my knuckles. "Let's do this..." I muttered, walking to the base.
And nearly blowing myself up.
. . .
In retrospect, I have to give props to Arker for thinking ahead. Landmines on the mountaintops... I guess my "grand exit" reached more ears than I anticipated. Well done. Asshole.
The mine in question was 3 feet away from me, so all it did was knock me off of my feet. But as the wind was forced out of my lungs, I knew I couldn't keep my footing for long, and as the boom echoed across the city, I began my second tumble down the mountainside.
Bits of unidentifiable matter hailed down on me as I struggled to gain control of the sliding. Wielding Sentinel, I tried to jam my axe into the mountainside, but it only left ugly gashes in the hill. As boulders began to roll around me, and trees began snapping from their roots, I knew there was no way to control it - so I ended up in the fetal position, Sentinel jutting from my lap, rolling down the side of the mountain.
After what I thought - or more so, what I wished wasn't - an eternity, I finally slammed face first into the ground. A pair of green geese honked as they flew off to safer distance. No doubt they were laughing at me. Assholes.
"Urrggghh..." The bleeding from my nose, which at least didn't seem broken, was bad enough. I never got motion sickness. But with the landmine, and the tumbling, and the general aching of every fiber of my body and soul, my stomach was basically done. I turned to the side and hurled all that I ate that day, right onto a patch of yellow tulips... at least, I'm sure they were yellow before I threw up on them. I wiped the excess blood away, my eyes following the dirt road to Fa'alwind as I sat on my bruised knees. The sun was in the middle of the sky, illuminating the pathway.
Before I had left the city, I had no idea where I should go. Bul Irsa was too far away. I hadn't though of Swynborough at the time. And none of the villages were safe for me.
But as I stared at the path, I knew instantly where I should go. I wasn't sure if it was destiny, or pure luck, or a gut feeling, or something. Whatever it was, I knew that Fa'alwind was the only place to go at this point. It was better than roaming the land to be left to a monster, or a demon, or the elements. I began standing up, clutching Sentinel in my hands and placing it across my back. Perhaps there was better opportunity in the City on the Lake, my brain told myself.
What exactly that opportunity was.... I had no idea. At this point, though, I couldn't afford to think of any ideas.
[i srsly hope this is good. it gets better]
_________________
Site Rules | Banner Submission | IR | Evergreen
Dang. That was awesome. Loved it!!
_________________
I may fall
But not like this: it won't be by your hand.
Realizing a year late I haven't given credit to Lady Sen for the amazing avi! <3

boyhoy

Administrator





Join date

: 2013-05-09


Posts

: 13173


Age

: 22


Location

: Beacon Academy



Wait. What happened to Laylet?

AND WHY IS SHE 11?!? WHAT IS THAT SUPPOSED TO MEAN?! THE ONLY PERSON BELOW HER IS FOLLY!
_________________
https://docs.google.com/document/d/1Xw1DjtKx6eqHV_cxs5YVNhNveiylhUsdcqgRanmTXtg/edit?usp=sharing

Neela

Retired Staff





Join date

: 2013-05-09


Posts

: 3901


Age

: 102


Location

: probably passed out somewhere



1. I don't know what happened after Laylet took Ebony to a safe place. She is your character, after all

2. Aidec could have used a better word than rank. He doesn't think of anyone as higher or lower, even though he put Resh as #1. Aidec thinks everyone is on an equal level.
_________________
Site Rules | Banner Submission | IR | Evergreen
Page 1 of 5 • 1, 2, 3, 4, 5


---
Permissions in this forum:
You
cannot
reply to topics in this forum