Creative Commons
Original Creativity Center works are licensed under a
Creative Commons Attribution 4.0 International License
, unless stated by the owner. Permission to distribute commercially must come directly from the artist/writer.
Some individual works (RPGs, stories, artwork) may have their own licenses, so be sure to pay attention and heed those as well. The above purely exists as an umbrella license.
June 2017
| Sun | Mon | Tue | Wed | Thu | Fri | Sat |
| --- | --- | --- | --- | --- | --- | --- |
| | | | | 1 | 2 | 3 |
| 4 | 5 | 6 | 7 | 8 | 9 | 10 |
| 11 | 12 | 13 | 14 | 15 | 16 | 17 |
| 18 | 19 | 20 | 21 | 22 | 23 | 24 |
| 25 | 26 | 27 | 28 | 29 | 30 | |
Calendar

Forum Bug
Wed Dec 28, 2016 3:18 am by Sentinel
Hi all,
We're aware of a peculiar forum glitch that's causing some subforums to be locked.
Due to the lateness at this time, it might be a while before the glitch can be remedied, because despite my best efforts and as far as I can tell, everything seems to be working fine admin-side. It may have …
[
Full reading
]
Comments: 1
Discord News/Update Test
Thu Dec 08, 2016 1:35 am by Sentinel
Comments: 0
Merry Christmas/Happy Hanukkah/Other religious holidays!
Fri Dec 02, 2016 5:56 pm by Sentinel
*wipes sweat from brow* Whew, political correctness is a lot of hard work. But it has to be done.
ANYWAYS, we did it - we (almost) survived 2016 which, I think we can all agree, was pretty damn terrible in many ways.
Regardless, it was a good year on the forums - we've met some new faces, set out …
[
Full reading
]
Comments: 2
5>
Page 4 of 5 •

1, 2, 3, 4, 5

Farore wrote:so he's ugly

Hey, don't forget Yuffie. She's probably RIGHT under Amber. The shy ones are always the ones you look out for.
Please. In six months, Aidec shatters mirrors because they know they are unworthy of reflecting him.
Yay! Finally, chapter 1! This was a little sloppily done towards the end, but I think it'll be enjoyed otherwise. Keep on mind that not everything happening in the story happened in the RPG... This is actually quite well-demonstrated in this chapter. XD Enjoy!


Part 1, Chapter 1 - A New Year is Born

January 1st. I didn't see why it was celebrated - hell, why wasn't it dreaded? People failed to absorb the fact that it signified terrible omens, like a year closer to death. Not only that, but another year of enduring all this Runite's Row crap that everyone obsesses over.

Yep. This year marked the end of the five year wait that my generation was forced to patiently live through in order to sentence themselves to eternal damnation. At least, that's my take of it.

My name's Resh. Resh Archambault. I know I'm coming off as a sort of sardonic and ungrateful guy - rest assured, I'm more than thankful for the tale I'm about to spill. That New Year's stuff I was going on about is actually how this all began.

It was unlike myself to wake up at the crack of dawn. But before I could second-guess myself, I was dressed and trudging aimlessly through the snow on the empty streets. The preparations for the festivities struck me as intriguing; how the grumpy workers would bully each other back and forth was easily what made the whole ordeal worthwhile.

Ald Ruhn was a pretty vast place, and it's rumored all across the land to be a city of unborn adventures yet to be revealed. If by adventures, they meant lazy mayors and brainwashed fools, they've got their information straight.

The city was a sight for sore eyes, nonetheless. It was tucked in a little crater in the midst of the mountains, and a lot of the homes and establishments were built onto the rock walls. Pretty cool if I do say so myself. Not to mention the transportation blimps that took trips around the circumference.

"What's a minor doing out this early?" I heard a gruff voice say, and I knew whoever said it was referring to me.

I whipped around, and I heard him then hum an "oh" of acknowledgement. "It's Teshem's second oldest." Then, my sights found him; an older man with curly brown hair and a beard to match, left eye bespeckled with a monocle. He was adjusting red flags on a nearby roof... Flags adorned with the symbol of Runite's Row.

A handful of other men accompanied him, but they paid no attention to me. I pulled myself away from their line of view and kept walking, hands stuffed in my pockets.

"G'morning, Resh," I was greeted upon entering the town's bazaar. "Doing some last-minute shopping before joining the Row, I presume?"

Hastily, I gave my head a shake. "Like hell I'm joining that cult." The shop keeper held his mouth in a surprised round shape. With a roll of my eyes, I began to browse the weaponry section.

"But... I mean, you're so fit and so... So qualified! After this year, you won't be able to enroll at all, you know."

"Point taken. Little do I care."

"What about Jansus? And Phoenix... Zoru?" I was wondering what my brothers had to do with the issue. "Don't you know how much they'd look up to you?"

I folded my arms across my chest and put all of my weight onto the wall. "Jansus wouldn't be proud," I scoffed. "He's the top of the top already. All he can do is look down on me, and that's all he ever does."

He sighed in defeat and went back to cleaning the counters. The reason I enjoyed his company so much was his resemblance to me, but evidently older. Perhaps this is what I wanted to do at my coming of age - run a peaceful shop.

Hours crawled by. Music began to make the atmosphere heavy. Snow drifted from above, coating the street dancers and festival attendees in little soft bits of white.

The crowds were thick, as always. Some faces were familiar, some weren't. But upon seeing a strange boy I wanted to believe unfamiliar, but felt known to me, sudden discomfort shot down my spine. He was pale, eyes and hair matching in a pale and sickly greenish color. But everything about him was sickly, especially the way he held himself, hunched over and seemingly tired of the world around him. Dangerously tired.

As his gaze clashed with mine, I snapped my neck to look away.

Who was that?

Well, my attempt to escape the heavily populated streets was futile to say the least. As I turned to hurry in the opposite direction, my body smashed into yet another foreign face, but fortunately this one appeared more benign. "Oh, sorry man," I cooly apologized.

"Er... It's fine." He was normal enough: brown hair, light eyes. He was even a bit taller than I was. Then, his hand stuck out casually towards me. "Aidec Farenart."

I gave it a shake and returned my name. "I'm Resh Archambault."

At this, a certain light hit his eyes. "Sounds familiar. Oh - that's right! Your brother's the captain of the guard," he recalled, and I withdrew my hand.

"Yeah," I mumbled. "You know him?"

"Not personally. I try not to make very many debuts in public. Especially not with the police forces."

More time sailed by as we stood there in the snowdrift, chattering away, both seemingly eager to be acquainted with someone in their age range. Then came the moment when he inquired about Runite's Row, and I stiffened once again.

I told him what I had told the shopkeeper, that there was no chance I would be a part of it. Disappointment seemed to hit his face. This told me that he was most likely keen on entering, but I didn't give the impression that I cared.

The intense atmosphere that was building suddenly crashed when a red-cheeked man broke between us, eyes bouncing from Aidec to me nonstop. "You boys dance?" 'Cause we need more dancers, to attract a crowd!"

I quickly shot this down with a firm shake of my head. Aidec paled and reacted the same way, but the man seized our shoulders anyway and shoved us among the dancing parade as if his ears fell deaf to our words.

"Lets just... Dance with each other," Aidec suggested, flustered. I simply blinked at him, incessantly swatting away people who drew to close.

"Are you crazy?" I inquired.

He shrugged and gestured to all of the strangers, and I sighed at his logic. "Boys dance with boys all the time, don't be stiff."

We spat at each other momentarily, before I simply gave in and agreed to attempt a dance with him. It was apparent that Aidec was discomforted by... Well, pretty much everyone.

Yeah, this whole ordeal is probably striking you as pointless. Two boys dancing - how is that relevant? Don't get impatient. It was this moment that sparked possibly the most important friendship this tale has ever known. That, and it led to what initiated next -

If you're sensitive to executions, I suggest you don't stick around to read any further.

Hime

Moderator





Join date

: 2013-05-19


Posts

: 7404


Age

: 18


Location

: N'al Ren



_________________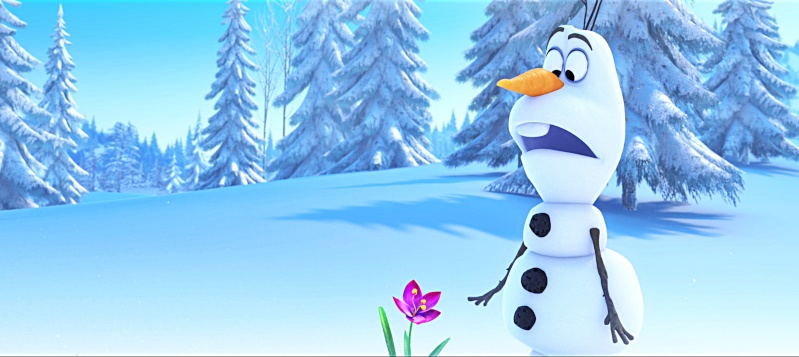 Hi! I'm Mythie and I like Warm Hugs

Mythie

Epic Creator





Join date

: 2013-05-13


Posts

: 8844


Age

: 18


Location

: Hogwarts



RESHDEC! What a romantic way to meet.  


Neela

Roleplay Moderator





Join date

: 2013-05-09


Posts

: 3901


Age

: 101


Location

: probably passed out somewhere



may or may not have been fanservice

Hime

Moderator





Join date

: 2013-05-19


Posts

: 7404


Age

: 18


Location

: N'al Ren



I like how you portrayed Aidec though. Makes me want to make a short story on Aidec's previous years:

At this, a certain light hit his eyes. "Sounds familiar. Oh - that's right! Your brother's the captain of the guard," he recalled, and I withdrew my hand. 

"Yeah," I mumbled. "You know him?" 

"Not personally. I try not to make very many debuts in public. Especially not with the police forces." 
Yay! I remember him being the son of criminals.i has to check back on that, too. XD

Hime

Moderator





Join date

: 2013-05-19


Posts

: 7404


Age

: 18


Location

: N'al Ren



I LOVE THIS! WOOT! Can't wait to see more! If you like it, you want more! MORE! MORE!

Kane

Influential Creator





Join date

: 2013-07-01


Posts

: 8447


Age

: 100


Location

: High above you



If that's all the fan service you're doing, that makes you a horrible person
_________________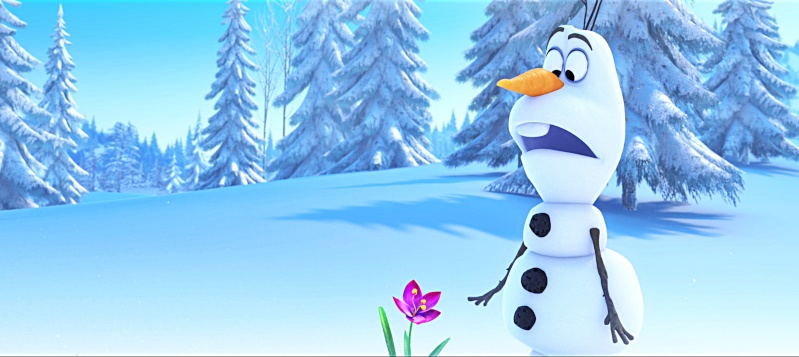 Hi! I'm Mythie and I like Warm Hugs

Mythie

Epic Creator





Join date

: 2013-05-13


Posts

: 8844


Age

: 18


Location

: Hogwarts



Page 4 of 5 •

1, 2, 3, 4, 5


Similar topics
---
Permissions in this forum:
You
cannot
reply to topics in this forum