Creative Commons
Original Creativity Center works are licensed under a
Creative Commons Attribution 4.0 International License
, unless stated by the owner. Permission to distribute commercially must come directly from the artist/writer.
Some individual works (RPGs, stories, artwork) may have their own licenses, so be sure to pay attention and heed those as well. The above purely exists as an umbrella license.
July 2018
| Sun | Mon | Tue | Wed | Thu | Fri | Sat |
| --- | --- | --- | --- | --- | --- | --- |
| 1 | 2 | 3 | 4 | 5 | 6 | 7 |
| 8 | 9 | 10 | 11 | 12 | 13 | 14 |
| 15 | 16 | 17 | 18 | 19 | 20 | 21 |
| 22 | 23 | 24 | 25 | 26 | 27 | 28 |
| 29 | 30 | 31 | | | | |
Calendar

End of Year News (December 2017)
Thu Dec 28, 2017 3:57 am by Adrian
(It's been one year since I made a news thread, oops)
Merry Christmas/Festivus/whatever holiday you do or do not celebrate!
2017 was a pretty busy year IRL for most of us - according to forum statistics, our busiest month was in June with 1671 total posts, meaning our post rate has been a little …
[
Full reading
]
Comments: 0
Forum Bug
Wed Dec 28, 2016 3:18 am by Adrian
Hi all,
We're aware of a peculiar forum glitch that's causing some subforums to be locked.
Due to the lateness at this time, it might be a while before the glitch can be remedied, because despite my best efforts and as far as I can tell, everything seems to be working fine admin-side. It may have …
[
Full reading
]
Comments: 1
Discord News/Update Test
Thu Dec 08, 2016 1:35 am by Adrian
Comments: 0
5>

POLL HAS CLOSED. Thanks for voting guys!
OK, so I know how much we all love fan fiction.
We also know we love RPG's. About fiction.
So.... as I laid in my bed at night brainstorming, I came up with an awesome idea. What if we ALL pitched in and created a fan fiction story via a role playing game? 
How would this work, you might ask?
Well, there are 5 steps:
1. The role-play opens, with a link to the story thread. The story thread opens up with a prologue, explaining what the story is generally about.
2. The participants participate in the role-play. That's the easiest step, and what your guys' job will be.
3. When a pivotal moment in the RPG is reached, I will announce that a new chapter has begun.
4. When the new chapter begins, I will convert the previous "RPG chapter" into a story format and publish it on the story thread.
5. Repeat steps 2-4 until the story is complete.
If this seems a little confusing, don't worry. There will be one or two more poll threads before the final product will be revealed. What I want you guys to do right now is decide - what fan-fiction are we doing?
Choose a Top 3 below. If it seems like there is a close race, I will take the top 5 and have you guys choose which one you'd like most:
- Superheroes (self explanatory - might make it based off of DC Universe/Marvel Universe)
- Demigods (self explanatory - will be based off of PJ)
- Wizardry (self explanatory - will be based off of HP)
- Strandedness/Survival (Basically like being shipwrecked or plane-wrecked and living on an island. Might choose some people to die.)
- Murder Mystery/Whodunnit (Every chapter, someone will be killed off. Another one of the players will be the killer. You have to determine who is the killer before you are killed.)
- Avatar/Hetalia/Death Note (Avatar: Several tribes gain control over the elements. Hetalia: Children become the embodiments of the real-world country they represent and therefore interact like so. Death Note:  Shinigamis (Japanese death gods) drop books which have the power to kill anyone who's name is written in it.)
- Charlie Bone (Several children across the world are descended from the Red King, a king who had many powers. These children, known as the endowed, have powers ranging from hypnosis to shape-shifting, to hydrokinesis. Some are born pure and good - others, wicked and deceptive.)
- Under the Dome (Based off of the Stephen King novel. The town of Chester's Mill is cut off from the world when a mysterious force field traps most of the town, and chaos is bound to ensue.)
- I Am Number Four (9 powerful children from the planet Lorien are taken to Earth as their home is ravaged by the Mogadorians. These children are enchanted - they can only be killed in a specific order. Several humans take wind of what is going on and either aid these children, or try to help the Mogadorians. What humans do not understand - their planet is bound to be next.)
- Anything else that I did not list.
I really hope this works - I like community projects like this, and I enjoy seeing everyone pitch in!
*I chose these 3 animes/mangas because they have very basic premises - I want simple plots, so we can expand.
Last edited by Dragonhorn on Fri Jul 26, 2013 9:02 pm; edited 3 times in total
_________________
Site Rules | Banner Submission | IR | Evergreen
Great, great, great idea Adrian!
_________________
https://docs.google.com/document/d/1Xw1DjtKx6eqHV_cxs5YVNhNveiylhUsdcqgRanmTXtg/edit?usp=sharing

Neela

Retired Staff





Join date

: 2013-05-09


Posts

: 3901


Age

: 102


Location

: probably passed out somewhere



Dang, this
is
a pretty good idea!

_________________
[Infinity's Row: Interlude l Anaphora: Pariah l Infinity's Row: Uncontrollable l Anaphora: Vengeance]
Currently Reading: Reflection: A Twisted Tale by Elizabeth Lim
Currently Playing: Buffy the Vampire Slayer
_________________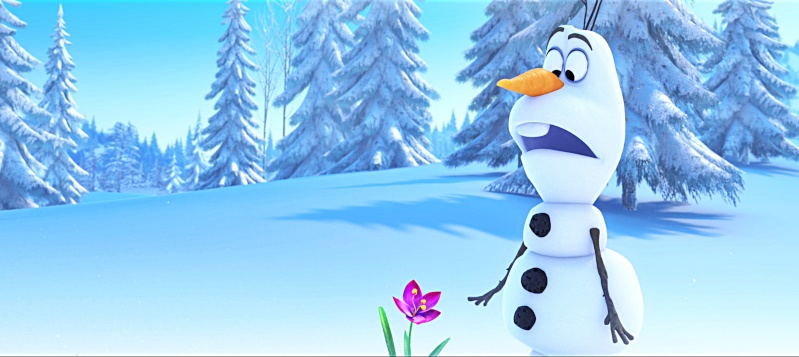 Hi! I'm Mythie and I like Warm Hugs

Mythie

Epic Creator





Join date

: 2013-05-13


Posts

: 8911


Age

: 19


Location

: Hogwarts



_________________

Jax

Skilled Creator





Join date

: 2013-05-09


Posts

: 1325


Age

: 20


Location

: Unknown





Similar topics
---
Permissions in this forum:
You
cannot
reply to topics in this forum