Creative Commons
Original Creativity Center works are licensed under a
Creative Commons Attribution 4.0 International License
, unless stated by the owner. Permission to distribute commercially must come directly from the artist/writer.
Some individual works (RPGs, stories, artwork) may have their own licenses, so be sure to pay attention and heed those as well. The above purely exists as an umbrella license.
December 2017
| Sun | Mon | Tue | Wed | Thu | Fri | Sat |
| --- | --- | --- | --- | --- | --- | --- |
| | | | | | 1 | 2 |
| 3 | 4 | 5 | 6 | 7 | 8 | 9 |
| 10 | 11 | 12 | 13 | 14 | 15 | 16 |
| 17 | 18 | 19 | 20 | 21 | 22 | 23 |
| 24 | 25 | 26 | 27 | 28 | 29 | 30 |
| 31 | | | | | | |
Calendar

Forum Bug
Wed Dec 28, 2016 3:18 am by Sentinel
Hi all,
We're aware of a peculiar forum glitch that's causing some subforums to be locked.
Due to the lateness at this time, it might be a while before the glitch can be remedied, because despite my best efforts and as far as I can tell, everything seems to be working fine admin-side. It may have …
[
Full reading
]
Comments: 1
Discord News/Update Test
Thu Dec 08, 2016 1:35 am by Sentinel
Comments: 0
Merry Christmas/Happy Hanukkah/Other religious holidays!
Fri Dec 02, 2016 5:56 pm by Sentinel
*wipes sweat from brow* Whew, political correctness is a lot of hard work. But it has to be done.
ANYWAYS, we did it - we (almost) survived 2016 which, I think we can all agree, was pretty damn terrible in many ways.
Regardless, it was a good year on the forums - we've met some new faces, set out …
[
Full reading
]
Comments: 2
5>
Page 10 of 10 •

1, 2, 3, 4, 5, 6, 7, 8, 9, 10
RESHIE'S NEWSLETTER IS BACK! YAY
_________________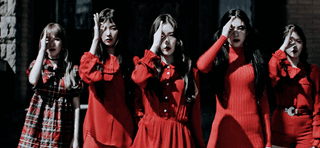 Kane

Epic Creator





Join date

: 2013-07-01


Posts

: 8588


Age

: 100


Location

: High above you



XD Oh my gosh that was amazing!
WELCOME TO. . .

R E S H I E ' S  N E W S L E T T E R !

JUNE WHATEVER DAY IT IS, 2015!


*sighs* Hi, everyone. It's me, Resh again. Today, we're doing something a little different -- that will not cause me bodily harm. Hopefully.
Today is GENDERBENDER MONDAY! *false enthusiasm*
And today I'm going to be shown pictures of IR men as women. I don't know how this is gonna go. Here to help me with this segment is no other than. . . Cameron Valerio!
Cameron: *stands on top of chair* WASSSUUUUPPPP N'al Ren?!
Resh: Cameron, sit down.
Cameron: Don't tell me what to do!
Resh: Don't tell ME what to do.
Cameron: *slowly sinks into chair* Fine.
Resh: So on this screen above me, we're gonna see the genderbent versions of men in N'al Ren.
Cameron: HAHA! That rhymed! Holy shit!
Resh: Shut up!
Cameron: Fight me!
Resh: *exasperated sigh* ROLL THE PICTURES, PLEASE.
PICTURE ONE: ELIAS CARSTAIRS
Cameron: WHAT?
Resh: He looks slightly the same.
Cameron: Except with BOOBS!
Resh: . . .I guess that's a valid point.
PICTURE TWO: ALRE CINDERSHADE
Resh: Duuuude.
Cameron: Why is he eating bread? I thought he was vegetarian!
Resh: Bread isn't a meat, dumbass.
Cameron: I read somewhere that it was!
Resh: You read?
Cameron: Whatever!!!
PICTURE THREE: AIDEC FARENART
Cameron: Resh! I'd bet you'd hit that!
Resh: . . .
Cameron: HEHE!
PICTURE FOUR: AVEN IALIS
Cameron: Aww! Aven's so cute!!
Resh: For once, I agree with you.
Cameron: Asshole!
PICTURE FIVE: ARKER ZENH'ALIEM
Resh: . . .
Cameron: . . .
Resh: NEXT PICTURE PLEASE!!
PICTURE SIX: WREN CELARANDIR
Cameron: Aw, look! Your future brother in-law!
Resh: How many of these jokes are you gonna make?
Cameron: There's many more to come, my friend!
PICTURE SEVEN: RESH ARCHAMBAULT
Cameron: Wow, you're hot!
Resh: Tell me something I don't know.
Cameron: Your sexuality?
Resh: . . .
Cameron: LOL
Resh: I really hate you.
Cameron: I love you too, Reshie!
PICTURE EIGHT: CAMERON VALERIO
Resh: I'm gonna puke.
Cameron: Oh, shut up! I'm adorable!
Resh: To Caroline and Caroline only.
Cameron: I know you think I'm cute.
Resh: You're delusional, then.
Cameron: Am not!
Resh: Are so!
PICTURE NINE: JACOBE ALTIR
Cameron: The buns are a nice touch!
Resh: Is that an innuendo?
Cameron: You know it!
PICTURE TEN: EVERETT DI ROMANO
Cameron: I'd tap THAT!
Resh: Camerett confirmed?
PICTURE ELEVEN: LUNITH
Cameron: Ooh! She's cute for an old person!
Resh: Lunith is our age, dumbass.
Cameron: Huh? How does that work?!
Resh: You'll understand one day.
PICTURE TWELVE: ZORU OM'OI
Cameron: Ooh! Hot!
Resh: I'd feel that way if that weren't the asshole who sold me onto the black market.
Cameron: Oh, lighten up!
PICTURE THIRTEEN: OSIRIAN PROSE
Resh: I just puked a little bit.
Cameron: I think we all puked a little bit.
PICTURE FOURTEEN: RONAN THE SEXY BANDIT
Resh: . . .Wow.
Cameron: Damn! I'm in love!
Resh: I. . . Wow.
Cameron: Is that the last one?
Resh: I think so. Which means. . . THAT'S IT FOR THIS EDITION OF RESHIE'S NEWSLETTER!
Cameron: BYE! I'd hit all of these people!
Resh: Stop being creepy on my damn show!
Cameron: No!
Resh: *deep sigh* Anyways. . . Thanks for watching!! Be sure to leave a comment on which genderbent character you liked the best!!
Last edited by ~Hermione~ on Sat Jan 02, 2016 2:06 am; edited 2 times in total

Hime

Moderator





Join date

: 2013-05-19


Posts

: 7717


Age

: 18


Location

: N'al Ren



Oh my gosh, so much of this was perfect!! I legit cried with laughter. And those pictures were amazing! Resh, Jacobe, Everett, and Ronan were my faves. Aven and Aidec were great too. Beautiful job, Hime xDD
_________________
I may fall
But not like this: it won't be by your hand.

boyhoy

Administrator





Join date

: 2013-05-09


Posts

: 12724


Age

: 22


Location

: Beacon Academy



Hime this is incredible omg xD. Those are literally some of the funniest things I've ever seen!!!

Is it a coincidence that genderbent Aidec looks similar to Laylet???

Neela

Roleplay Moderator





Join date

: 2013-05-09


Posts

: 3901


Age

: 102


Location

: probably passed out somewhere



BRING THIS BACK I MISS IT

Kane

Epic Creator





Join date

: 2013-07-01


Posts

: 8588


Age

: 100


Location

: High above you



Page 10 of 10 •

1, 2, 3, 4, 5, 6, 7, 8, 9, 10
---
Permissions in this forum:
You
cannot
reply to topics in this forum