Creative Commons
Original Creativity Center works are licensed under a
Creative Commons Attribution 4.0 International License
, unless stated by the owner. Permission to distribute commercially must come directly from the artist/writer.
Some individual works (RPGs, stories, artwork) may have their own licenses, so be sure to pay attention and heed those as well. The above purely exists as an umbrella license.
December 2017
| Sun | Mon | Tue | Wed | Thu | Fri | Sat |
| --- | --- | --- | --- | --- | --- | --- |
| | | | | | 1 | 2 |
| 3 | 4 | 5 | 6 | 7 | 8 | 9 |
| 10 | 11 | 12 | 13 | 14 | 15 | 16 |
| 17 | 18 | 19 | 20 | 21 | 22 | 23 |
| 24 | 25 | 26 | 27 | 28 | 29 | 30 |
| 31 | | | | | | |
Calendar

Forum Bug
Wed Dec 28, 2016 3:18 am by Sentinel
Hi all,
We're aware of a peculiar forum glitch that's causing some subforums to be locked.
Due to the lateness at this time, it might be a while before the glitch can be remedied, because despite my best efforts and as far as I can tell, everything seems to be working fine admin-side. It may have …
[
Full reading
]
Comments: 1
Discord News/Update Test
Thu Dec 08, 2016 1:35 am by Sentinel
Comments: 0
Merry Christmas/Happy Hanukkah/Other religious holidays!
Fri Dec 02, 2016 5:56 pm by Sentinel
*wipes sweat from brow* Whew, political correctness is a lot of hard work. But it has to be done.
ANYWAYS, we did it - we (almost) survived 2016 which, I think we can all agree, was pretty damn terrible in many ways.
Regardless, it was a good year on the forums - we've met some new faces, set out …
[
Full reading
]
Comments: 2
5>
Page 4 of 10 •

1, 2, 3, 4, 5, 6, 7, 8, 9, 10

Random passerby on the street: "Are you Team Reshony or Team Reshlet?"

Awesome as ever!
_________________
R.I.P. Mijo

Cookie Hunter

Adept Creator





Join date

: 2013-05-09


Posts

: 403


Age

: 19


Location

: Cookie Land



June 12, 2013
Here's a new special edition of RESH'S Newsletter
good Lord
- DARE WEDNESDAY!!
why am I doing this?
Every week will be a new Dare Wednesday. . . So get ready for the surprises. . . If I don't accidentally murder you beforehand. -_-
This week's dare was something I was forced to do. . . Much like this damn stupid-ass newsletter gig. It was ridiculous, but I had to do it solely for the cash. Cash is good; writing about my feelings is not. Ugh. . . Here we go. 
Yes, yes, shut up. That's me in a princess outfit. Even if it is girl attire. . . I look damn good in purple. The entire thing was a struggle to put on. How do girls do it, I don't know.
That's it for this Dare Wednesday, thank God. If I ever have to do something like that again, somebody's head is coming off.
~
QUESTION TIIIIIME!!
Oh. . . I guess it's question time.
"How do you get your hair so fabulous?"
It's actually natural. I do shower often, though. I use a special type of shampoo. . . Wait, why am I telling you this?
"What job should I try to do after my father barred my from the estate and fortune?"
Um. . . Waiter? I don't know. Sounds like you're screwed to me.
"TEAM RESHONY FOR LYFE!!!!!!!!! I LOVE YOU RESH!!!!!"
What?? The hell is Reshony?
"what kind of hairspray due you use"
None, actually. I let the wind do its work.
"feed me"
No, Quon.
"Did you know that you look a lot like Cloud Strife?"
Who the hell names their kid Cloud? Whoever he is, I don't wanna look like him.
"Are you Team Reshony or Team Reshlet?"
Again. . . What? Okay, I know that my name is at the beginning of these words, but what's at the end?? I don't get it. Are they diseases or something? . . .If so, I don't have Reshony or Reshlet.
Leave questions in the comments below for the next edition. . . Please don't leave me bored. -_-
No updates to share with you guys as of now. But if we're being honest, I have a bad feeling about something. I don't know what it is, though. So stay safe, shampoo often, and eat your veggies. That's all I can tell ya. Oh, and the editor
Hermione
wants me to do something new with the whole newsletter thing. . . She's right, I'm getting pretty bored of writing it. *gets slapped in the head* OW! Damn, somebody's angry. . . Okay, so we have a few suggestions. Vote for one of the following in a comment.
~Resh's fanmail
~Interviews
~Guest stars
And I'm also gonna start leaving a question at the end of every daily issue for you all to answer. Since this was a popular question this week, I'll ask it to YOU guys. . .
Team Reshony, or Team Reshlet? And why?
and please explain what those scary-ass words mean
AND THE SECOND QUESTION
If you were a color, what color would you be?
*laaaaame* SHUT UP, HERMIONE.
Okay, I'm signing off now.
~
Until next time!
_________________
♡♡♡

Hime

Moderator





Join date

: 2013-05-19


Posts

: 7717


Age

: 18


Location

: N'al Ren



I vote for Interviews!

Reshlet! I would be Lavender, No AQUA, no Lime, No electric blue, No!

Question from random fangirl: You are like my dream! I LOVE YOU! GO OUT WITH ME? I'LL DIE IF YOU DON'T

Guest

Guest





All three- but if I had to choose one I would say gueststars,
Reshony of course, and green, like a nice forest green, Slytherin green, nuff said
_________________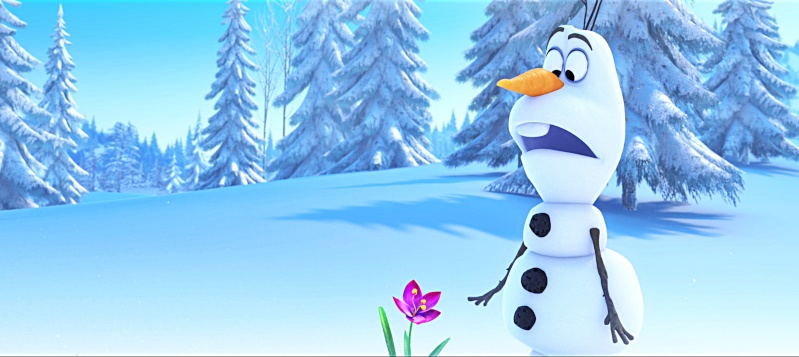 Hi! I'm Mythie and I like Warm Hugs

Mythie

Epic Creator





Join date

: 2013-05-13


Posts

: 8879


Age

: 18


Location

: Hogwarts



Guest stars or interviews! Fabulous job again btw!
Team Reshlet

Oh and probably a purple! Can be evil or friendly


Neela

Roleplay Moderator





Join date

: 2013-05-09


Posts

: 3901


Age

: 102


Location

: probably passed out somewhere



GUEST STARRING:
ARKER!!!!
So, quests and missions have begun. To my surprise, they're not all that bad. . . Stein says that the Generator's been growing weak, though. Not a good sign. Whatever, they'll solve our problems like they always do. What could possibly go wrong? Anyways, today's gonna be a short newsletter (thank GOD), because I have a lot to do with Runite's Row and all that junk. And yeah, I missed yesterday. Cry about it. Sometimes I need a little break from this hellhole. You're lucky I'm actually continuing this.
for money
You all voted for guest stars, and guest stars it is! Today's guest star is someone from the clan who had absolutely nothing on his schedule
like Resh
and came out to be a part of the show today! Everyone, please welcome. . . Arker Zenh'aliem!
So. . . This is your little. . . Newsletter?
Sadly.
Ah. Interesting.
So, sir. Tell us a little about yourself.
My name Arker Keius Zenh'aliem. . . My hobbies include: Plotting evilly, drowning kittens, getting revenge. . . And I cannot forget playing the sitar.
. . .Uh, okay.
Is there a problem, Archambault?
No. . . But. . . Plotting evilly? Drowning kittens? . . .The hell?
Excuse me, but these hobbies are what I like to do. You don't see me mocking your silly little newsletter, do you?
*groans* Alright, sorry. What else do you like to do?
Write songs.
. . .
What is the issue now?
You write songs?
Yes. I've written five.
What are they called?
Hmm. . . "My Angel Maria", "I Hope you Burn in Hell", "Everyone is Inferior to Me", "World Domination", and "I Drink your Blood as if it were Water."
Err. . . Very nice.
Thank you. I try. They come from the heart.
Not surprised. *ahem* Arker, sir, what would you say your biggest goal is?
Well. . . My biggest dream is to enclose all of N'al Ren in a never-ended torture of despair, where they become so weak that they can barely stand. . . I brainwash them all, they become my minions. . . The Generator and Reactors will crumble under my hand, and I will become the ultimate life force. . . All the maggots of the world will crawl under me! And if they put one single toe out of line, they will endure the most agonizing torture and will be sentenced to an eternity in the fiery depths of Hell. *smiles*
WELL! That's all the time we have for today!
But the timer says-
Oh, that timer is wrong, sir. Very wrong indeed.
But-
SEE YOU GUYS!! Leave comments with questions, requests, and anything else you want to say. . . Who should be my next guest star? Hopefully, I'll have enough time to answer your questions next time. . . Until next time!!
~ Never again will I have Arker on this newsletter again. . . He's almost as bad as Folly. . . *shudders*Bye, guys!
_________________
♡♡♡

Hime

Moderator





Join date

: 2013-05-19


Posts

: 7717


Age

: 18


Location

: N'al Ren



Amber... Amber should be next
_________________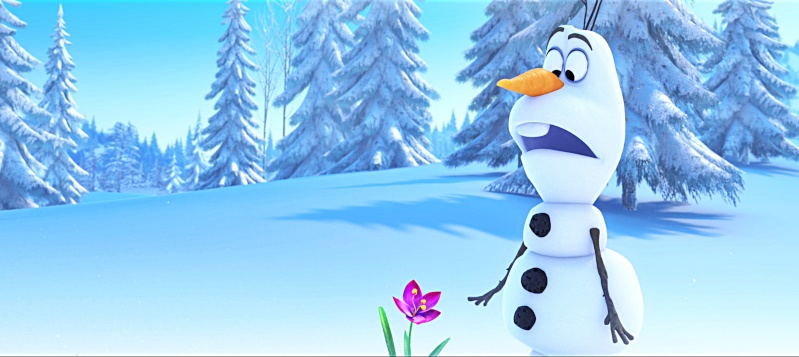 Hi! I'm Mythie and I like Warm Hugs

Mythie

Epic Creator





Join date

: 2013-05-13


Posts

: 8879


Age

: 18


Location

: Hogwarts



Arker has five letters. So does Satan. Not sure what this means...

_________________

MYTHIE I LOVE YOU!!!!!! I was totes gonna suggest Amber! Amber would make an awesome guest star

_________________
I may fall
But not like this: it won't be by your hand.

boyhoy

Administrator





Join date

: 2013-05-09


Posts

: 12724


Age

: 22


Location

: Beacon Academy



Page 4 of 10 •

1, 2, 3, 4, 5, 6, 7, 8, 9, 10

---
Permissions in this forum:
You
cannot
reply to topics in this forum