Creative Commons
Original Creativity Center works are licensed under a
Creative Commons Attribution 4.0 International License
, unless stated by the owner. Permission to distribute commercially must come directly from the artist/writer.
Some individual works (RPGs, stories, artwork) may have their own licenses, so be sure to pay attention and heed those as well. The above purely exists as an umbrella license.
May 2018
| Sun | Mon | Tue | Wed | Thu | Fri | Sat |
| --- | --- | --- | --- | --- | --- | --- |
| | | 1 | 2 | 3 | 4 | 5 |
| 6 | 7 | 8 | 9 | 10 | 11 | 12 |
| 13 | 14 | 15 | 16 | 17 | 18 | 19 |
| 20 | 21 | 22 | 23 | 24 | 25 | 26 |
| 27 | 28 | 29 | 30 | 31 | | |
Calendar

End of Year News (December 2017)
Thu Dec 28, 2017 3:57 am by Adrian
(It's been one year since I made a news thread, oops)
Merry Christmas/Festivus/whatever holiday you do or do not celebrate!
2017 was a pretty busy year IRL for most of us - according to forum statistics, our busiest month was in June with 1671 total posts, meaning our post rate has been a little …
[
Full reading
]
Comments: 0
Forum Bug
Wed Dec 28, 2016 3:18 am by Adrian
Hi all,
We're aware of a peculiar forum glitch that's causing some subforums to be locked.
Due to the lateness at this time, it might be a while before the glitch can be remedied, because despite my best efforts and as far as I can tell, everything seems to be working fine admin-side. It may have …
[
Full reading
]
Comments: 1
Discord News/Update Test
Thu Dec 08, 2016 1:35 am by Adrian
Comments: 0
5>
Page 1 of 10 • 1, 2, 3, 4, 5, 6, 7, 8, 9, 10


Reshie's Newsletter
June 11, 2013
First of all, my name is not
Reshie.
So this should be called
Resh's Newsletter.
Second of all, I have no idea why the hell I'm writing it, buuuuuut I am. So, hi. Ahem. They told me that I'm going to be writing this for troubled people, "such as myself." Whatever that means. If you're troubled, you've come to the right place. Okay, see the picture up there at the top of me? Yeah, I actually don't look like that. Just so we don't get off on the wrong foot, I'm actually reasonably attractive and do not look like a wuss. Whoever drew that sucks.
*cough*Hermione*cough*
Whatever bastard who signed me up for this said that I had to write and update as often as possible. Though it's a waste of my time, I get paid. And I like money. So, I guess I'll oblige without killing someone. . . For now.
In latest news, Runite's Row is having signups for their clan. Yeah, initially, I wasn't gonna do it, but my parents ticked me off at the wrong time, so I decided to hop onto the bandwagon. Everyone else is there. That weird girl who knits things. . . Some homeless kids. . . Y'know, the usual for Ald Ruhn. And then there's me - the sexy blonde kid who knows how to dress. So we all had to sit at desks like underschoolers and fill out a paper describing what we were like. The grumpy clan guy shut us up every second. . . I'm pretty sure he hears voices. Then we had to sit at the desks for like ten more hours, waiting for the rest to finish. Oh, and me and some black-haired chick and a crazy-ass stripper have to find a kid that we saved from execution in a year, or we die. Fun times.
So I have to do this "Character of the Week" thing, where I highlight the deeds of one character that stood out the past few days. Fair enough. There are some pretty cool people around. Shockingly enough, I've decided to give a shout out to the big-busted flirty slut, Amber.
That's only because I haven't met anyone else
Despite her. . . Flaws, she seems like a good enough person on the inside. After all, she did help save that kid, even if she did it in a creepy way. Quote of the week: "Buzz off, asshat!"
Yeah. She's crazy.
Apparently, it's time for "Ask Resh". Crap, an advice column? Kill me now.
"Resh, I'm not in Runite's Row. . . Am I considered a loser?"
Well, anonymous. That's a dumbass question. To be nice and keep my money, I'm gonna boost your self-esteem and say no. I mean, being in the clan doesn't make you a better person. Some people I know who aren't in the clan are better than those who are in the clan. Maybe you're one of those people. . . I dunno.
"You look like a girl."
Wh- Wait, what the hell?! That's not even a question!
Oh my gosh, that was it? Only two? WHAT THE HELL?! What idiot signed me up for this job, anyway?! I swear. . . Okay, that's it. I'm done for today. If you want to submit questions or requests, leave them below or send them to me or something. If they're stupid, I fill freaking murder you in your sleep. >_> Now leave, before I blow someone's head off with my gun.
~ This is Reshie, signing off and wishing that your day is full of happiness and love!!
WHO THE HELL WROTE MY CONCLUSION
_________________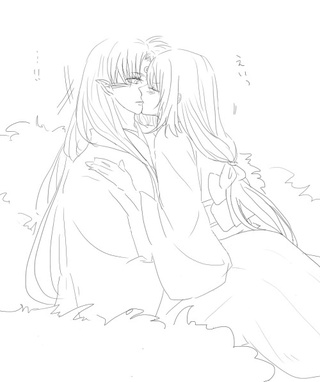 "She was the light."

Hime

Moderator





Join date

: 2013-05-19


Posts

: 8305


Age

: 18


Location

: N'al Ren




Guest

Guest





This. Is. PERFECT! Love it!
_________________
R.I.P. Mijo

Cookie Hunter

Adept Creator





Join date

: 2013-05-09


Posts

: 403


Age

: 19


Location

: Cookie Land



_________________
Site Rules | Banner Submission | IR | Evergreen
Reshie's got some sass. >:3
_________________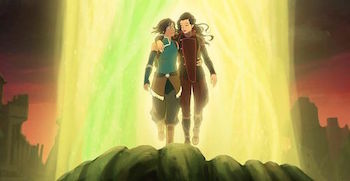 Shadyluv

Adept Creator





Join date

: 2013-05-23


Posts

: 426


Age

: 19


Location

: lost probably



Question for Resh:

"Do you have a love interest? If no, then my buddy James owes me $50."

- Anonymous
_________________
Site Rules | Banner Submission | IR | Evergreen
Thanks, guys!!

Resh will absolutely love your question, Adrian. *evil laughter*
_________________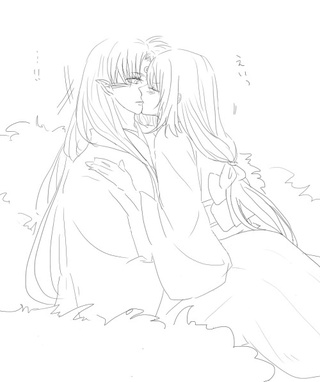 "She was the light."

Hime

Moderator





Join date

: 2013-05-19


Posts

: 8305


Age

: 18


Location

: N'al Ren



OH MY GOSH THAT WAS AMAZING!!!!! I died of laughter xDDD. Please update like every second of your life. K THX BAI!
_________________
I may fall
But not like this: it won't be by your hand.
Realizing a year late I haven't given credit to Lady Sen for the amazing avi! <3

boyhoy

Administrator





Join date

: 2013-05-09


Posts

: 13173


Age

: 22


Location

: Beacon Academy



question: why so cool and why so hot

on the other hand, hermy you are flawless and beautiful and perfect and hilarious a++++
_________________
everyone who terrifies you is sixty-five percent water.
and everyone you love is made of stardust--

chou

Novice Creator





Join date

: 2013-05-18


Posts

: 79


Age

: 18


Location

: on the iron throne bye



What's Reshie Thinking About?
June 11, 2013
Great. I'm on here again. ON THE SAME. DAY. Nobody does that. Well, thanks for the positive feedback, guys. At least YOU like me. And I guess it's important that I talk about today, because. . . Well, it's a big day. Remember how I was talking about the application day for RR? Well, I got in. Along with a few other people. Hopefully they'll be bearable. We have to go back again tonight and get our cloaks and weapons and stuff. . . I think they also paint the symbol on your forehead with temporary ink or something. I wouldn't know, I never went to the inaugurations in the past.
I applied for a gun. I wonder how that'll work.
And I've been off on eating lately, not sure why. Probably because I've been so on edge with my family, and the town, and the whole clan deal, so. . . I dunno.
Something I look forward to while being in the clan is fighting monsters. The vast possibilities of foes scare me a little bit, but I'm ready for whatever destiny brings me. I look pretty badass when fighting monsters if I do say so myself.
Wha-?! Who the hell submitted this picture?! That's me bathing a damn marshmallow, not fighting a monster!!
So yeah. That was just a mini-update today. Tomorrow I'll have to write another shitload and answer questions and ugh. Hopefully they'll be normal for once. Not.
~ Your favorite sci-fi blonde is signing off. See ya!
_________________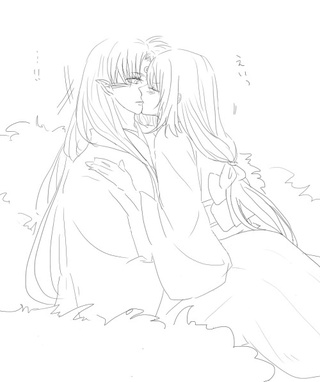 "She was the light."

Hime

Moderator





Join date

: 2013-05-19


Posts

: 8305


Age

: 18


Location

: N'al Ren



Page 1 of 10 • 1, 2, 3, 4, 5, 6, 7, 8, 9, 10


---
Permissions in this forum:
You
cannot
reply to topics in this forum