Creative Commons
Original Creativity Center works are licensed under a
Creative Commons Attribution 4.0 International License
, unless stated by the owner. Permission to distribute commercially must come directly from the artist/writer.
Some individual works (RPGs, stories, artwork) may have their own licenses, so be sure to pay attention and heed those as well. The above purely exists as an umbrella license.
February 2019
| Sun | Mon | Tue | Wed | Thu | Fri | Sat |
| --- | --- | --- | --- | --- | --- | --- |
| | | | | | 1 | 2 |
| 3 | 4 | 5 | 6 | 7 | 8 | 9 |
| 10 | 11 | 12 | 13 | 14 | 15 | 16 |
| 17 | 18 | 19 | 20 | 21 | 22 | 23 |
| 24 | 25 | 26 | 27 | 28 | | |
Calendar

End of Year News (December 2017)
Thu Dec 28, 2017 3:57 am by Adrian
(It's been one year since I made a news thread, oops)
Merry Christmas/Festivus/whatever holiday you do or do not celebrate!
2017 was a pretty busy year IRL for most of us - according to forum statistics, our busiest month was in June with 1671 total posts, meaning our post rate has been a little …
[
Full reading
]
Comments: 0
Forum Bug
Wed Dec 28, 2016 3:18 am by Adrian
Hi all,
We're aware of a peculiar forum glitch that's causing some subforums to be locked.
Due to the lateness at this time, it might be a while before the glitch can be remedied, because despite my best efforts and as far as I can tell, everything seems to be working fine admin-side. It may have …
[
Full reading
]
Comments: 1
Discord News/Update Test
Thu Dec 08, 2016 1:35 am by Adrian
Comments: 0
5>
Page 2 of 2 •

1, 2

...seems like a good time to say my gals will be making a reappearance.
_________________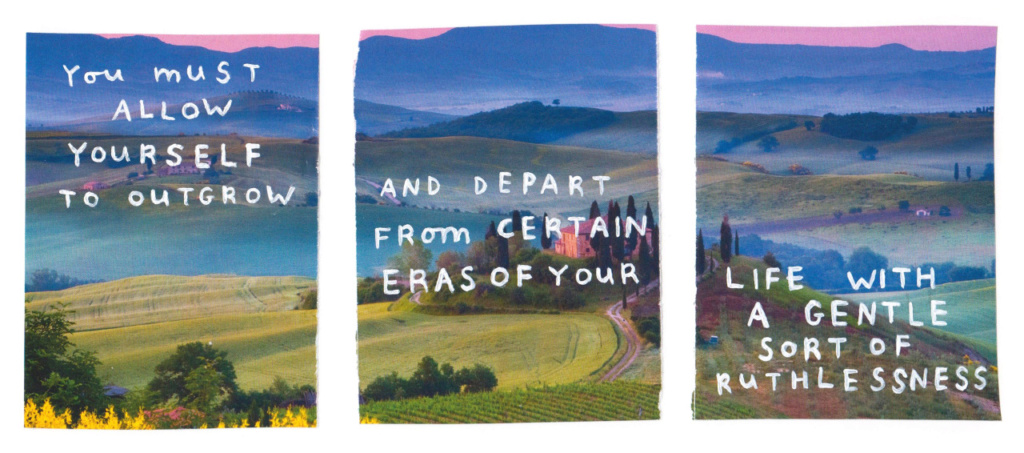 and in the silence she would stay the rest of her life
Genesis Woodland:

Name:

Genesis Woodland

Alias:

String Theory

Age:

16

Appearance: 

Spoiler:

Recolored by me. I do not own the image nor the character.

Also, she'll probably be wearing different clothes I'll bring up later.

Abilities:

-Additional Heightened Intelligence: Genesis has an extraordinary intelligence, which is like an extensional add-on of her brain. It allows her to comprehend complex science, and gives her talent for creating and inventing varieties of technologies. She has the ability to turn this intelligence on and off, like a switch. However, she must spend as much time sleeping as she has the intelligence in the on position, and can use it for no more than three hours at a time.-Enhanced Senses: Because of her animal genetics, including her feline ears, she can hear, smell, taste, and see in the dark 2x better than the average human. She also has a better sense of balance with her feline tail.

Sexuality:

Questioning, but in no rush.

Personality:

Genesis is generally a kind and energetic soul. Though she is usually very shy when she meets new people, she can easily open up and make friends with her bubbly attitude. Her power does affect her personality - when the additional intelligence is switched on, she becomes a more focused and sharp individual, bordering on a know-it-all and sometimes even dismissive of others. This only changes when the additional intelligence is switched on.

Personal History:

At the turn of the century, The Meme Association was working on Project: Domesticated, in hopes of giving humans the ability to transform into animals, in this case, domestic house cats. One of the head scientists, Abigail Woodland, was so sure of her research, she volunteered herself as a test subject. The test had mixed results - she did mutate herself successfully, but she didn't obtain the ability to transform. Instead, she gained catlike attributes, including cat ears on the top of her head, a tail at the base of her spine, enhanced hearing, smell, taste, and night vision, and better balance. While she and her team was studying the results, they found her to be in good health, so she chose to take the experiment to next level by getting pregnant and seeing if she could pass the genes on. She had a fling with a man by the name of Simon Garfield, a security guard at the M.A., who offered to help raised the baby as Abigail would be busy with research. When Genesis was born, Abigail kept her quarantined in the M.A., only giving herself, Simon, and a few other scientists access to interact with Genesis. Thus, as Genesis grew, she became extremely attached her to parents, specifically her father. When she was 13, however, the ISO dismantled the M.A. by force, in which Abigail and Simon fled separately, and Genesis was taken in. The ISO gave Genesis to Harwell's Institute, where she became a student, and she uses her enhanced intelligence to create the advanced tech used by both organizations. She hasn't forgotten about her parents, believing them to still be alive, and still uses her skills to try and find them.

Strengths:

-She can be amazingly smart for 3 hours at a time.

-She has created a bunch of gadgets and other useful technology, all of which she knows how to operate.

-Her enhanced senses can come in handy.

Weaknesses:

-Her intelligence can only be used for no more than 3 hours at a time.

-She doesn't have much field experience, and even less fighting experience.

-Her ears and tail stand out, so having a secret identity is hard.

Birthday:

July 17th

Likes:

warm sunlight, napping, chocolate milk, her parents, meat

Dislikes:

spicy foods, chemical smells, pants, overly bright lights

Notable Relationships:

Abigail Woodland (mother, alive), Simon Garfield (father, alive)

Lady Senbonzakura

Influential Creator





Join date

: 2014-05-03


Posts

: 6640


Age

: 20


Location

: shipping hell



Name:
Tor [REDACTED]
Alias:
The Maker
Age:
19
Birthday:
February.
Hometown:
Dusty old town near a highway.
Appearance:
Sort of like a bread loaf, specifically a Scandanavian one.  You know how people get chunky when they live in colder climates and their body compensates for the lower temperatures with thicker layers of fat and a generally sturdier body composition?  Yeah.  Silver hair that sticks up a lot because it's recently been cut shorter and  refuses to behave.  Good for cuddling.  Prone to face journeys.
Abilities:


Writer: Part of the writing process requires a certain level of awareness about events going on within the story you're writing.  In this case, inserting one's self into a narrative you're also writing is a pretty dumbass move since you are constrained to the laws of the story you're in.  In this case, while Writer allows the Maker to read all the posts and forms contained within the Harwell's threads and use the information contained therein, the Maker cannot manipulate or change any information set down.  It's essentially the fourth wall aware ability we see in Shayla and Octarine except nothing has to be in parentheses in order for the Maker to read it.

Limited Reality Manipulation As is reasonable and viable, the Maker is capable of writing into existence settings, objects, scenarios, and people for the Maker to interact with and observe.  Likewise, anyone around the Maker can also observe and interact with what the Maker creates, much like any regular 'ol RP character.  According to the rules of this temporal space, however, the Maker cannot kill without the permission of the intended's respective creator, the Maker cannot disrespect the rules of the RPers (including the creator), and the Maker cannot pull a deus ex machina in order to manipulate the intended plot of Harwell's -- unless permission is given, at which point the Maker may create as is requested in order to fulfill the wishes of others.  In a sense, the Maker could potentially be the most powerful character in the RP, but such power is bound under the rules of public servitude.

Flesh Form Rather than sitting snidely behind a thin wall of text posts and forum code, the Maker now lives in a corporeal form that other characters can see and interact with.

Sexuality:
Gay.
Personality Type:
// ENFJ // SO/sx // 2w3 5w6 8w7 // Slytherin // Chaotic Dumbass //
Personality:
Has previously been described as a "lesbian Griffin McElroy."  Intends benevolence.
Personal History:
Warning wrote:This application (backstory.exe) requires administrative privileges to run.  Please login as administrator and try again.
The Maker would be a late-term student at Harwell's, conveniently arrived very recently under mysterious but convincing circumstances.
Strengths:
Can multi-track thoughts and read body language.  Capacity for bullshitting is high.  
Weaknesses:
Sensitive about certain topics, pretty aggressive, weaker on the inside than is typically admitted.  Selfish.
_________________
sᴇᴘᴀʀᴀᴛᴇᴅ ғʀᴏᴍ ᴛʜᴇ ɢᴏᴅs, ᴀʟʟ ᴏʀᴅᴇʀ ʜᴀs ʙᴇᴇɴ ʟᴏsᴛ.
ᴛʜᴇ sᴜɴᴅᴇʀɪɴɢ ɪs ᴏᴠᴇʀ, ᴛʜᴇ ᴡᴀʀ ʙᴇɢɪɴs.

Captain Whitehawk

Student Creator





Join date

: 2016-12-04


Posts

: 322


Age

: 20


Location

: Mentally in Nestea



Caroline Turner:

REQUIREDName

: Caroline Turner

Alias

: Raven

Age

: 17

Appearance

:

Gifs:

I love that gif to death but it's also small, so here's another one just in case:

Abilities

: None

Sexuality

: Straight

Personality

: Caroline is a sweet girl. No, really. Even though she's an ally of ASDOM, Caroline is a genuinely sweet girl who defines herself as 'average'. She's easygoing, humble, and a little more on the serious side. She's usually quiet, but she can be quite friendly and kind. It's hard to get her mad — one of the only things that can set her off is injustice.

Personal History

: Caroline was raised by a man named Anthony Turner, whose long, dark past was something he made sure to hide from Caroline until she was old enough to hear the truth. He taught her that superhumans were a stain upon the earth. Their kind had no place on earth, and had brought nothing but misery upon Anthony and his family. Both Anthony and his brother, Russell, had been brought up to fight superhumans, but eventually, some formidable superhumans had turned Russell against him. They fought one another in a battle during which Anthony took out his brother's eye. Neither of them had seen the other since. Devastated by the loss of his lifelong companion, Anthony quit the superhuman hunting business, and decided to settle down.

In the meantime, Russell permanently joined the ranks of a superhuman team, and publicly fought as a hero named Nightwatcher.

Anthony married Leanne Pratchett and raised Caroline with her. The only thing that went wrong is that Anthony didn't retire as much as he had been planning. He stayed retired for a few years, but eventually some old associates would contact him. They asked for a job, and if the pay was good enough, Anthony would accept so he could support his family. When on these missions, Anthony took on a new mask and a new alias: the Falconer. Anthony would decline. Leanne knew about these ventures, but the truth was kept from Caroline until she was old enough not to blab about Daddy's business to her fellow classmates.

While Caroline never totally agreed with Anthony's notion that all superhumans were inherently corrupt, she did agree with the fact that evil superhumans did need to be stopped. So she asked her dad to train her. Anthony vehemently refused, not allowing his only daughter to put herself in danger, so Caroline started learning on her own. When he recognized that he couldn't stop her, and that teaching her how to fight would be the best way to protect her anyways, Anthony helped her and taught her everything he'd learned.

By the time she was sixteen, she started going out on the field. Her suit resembled Anthony's, and she adopted the alias 'the Raven' as a way of honoring her father's legacy. She went out and fought evil superhumans with the same technology that her dad used, and while Anthony usually fought in the dark and took on some unpleasant business, Caroline fought in the light and never killed a single opponent. Instead, she turned them in to ASDOM, who promised that under their care, all superhumans would be rehabilitated and eventually set on the right path.

Caroline's about to learn that she and ASDOM have different ideas of 'rehabilitation.'

Strengths

: Don't mess with her. Not only is she a good fighter on her own, but messing with her means messing with Anthony. And you don't want to mess with Anthony. Kind, considerate, generally has a good head on her shoulders.

Weaknesses

: Caroline is willfully naive. With ASDOM, she's seeing what she wants to see. While she does a lot to compensate for it, her own lack of powers do put her at a disadvantage in an RP where most others do have powers.

OPTIONALBirthday

: December 16th

Hometown

: Reno, Nevada

Personality Type

: Tentative ISFJ

Likes

: Horror movies, candles with flowery scents, taking walks

Dislikes

: Hot weather, baking (the poor girl tries, she's just not good at it), injustice

Notable Relationships:

Anthony Turner/Falconer: Caroline has a close relationship with him, though she gets the sense that he's still protective of her even after all of her training. As much as Caroline loves him, she's a bit annoyed by that, and doesn't approve of his 'all superhumans are corrupt' line of thinking.

Russell Turner/Nightwatcher: She's never met her uncle. Honestly, she's kind of afraid to. She's heard both good and bad things about him from Anthony. Due to being born after Anthony and Russell's falling-out, Nightwatcher isn't even aware that Caroline exists.

Other/Trivia

:

-Caroline's back baby~

-Face claim is Xion from Kingdom Hearts. Because I love her. <3
_________________
"You rise with the moon, I rise with the sun."
Infinity's Row: Interlude l Anaphora: Pariah l Infinity's Row: Uncontrollable l Anaphora: Vengeance]
Currently Reading: My Own Words by Ruth Bader Ginsburg
Currently Watching: Strong Girl Bong-soon
I DO SAY, OLD CHAP!:

Name: Formerly Sir Roger Michael Brightstaff, CVO OBE FRGS

Alias: ICE9

Age: 143

Appearance: Take a tall, British guy. Then imagine him as a sentient ice sculpture. There you go - that's him.

Abilities:
Cryokinesis - A given, thanks to his alias. ICE9 has expansive control over ice and, if there's enough moisture in his surroundings, create more ice. Thanks to this ability, it's almost impossible for him to melt, and he can create more of himself if parts of him fall off.

Ice Embodiment - ICE9 is literally a dude made from ice. His biological tissue is no more, and his soul is confined to a frozen prison. As such he is completely immune to cold, and he can regenerate himself from more ice if need be - even if he's been reduced to just a thumb, if that thumb comes into contact with ice, he can regrow himself anew.

Ice-Nine - True to his name, ICE9 has the ability to freeze any water he comes into contact with, a la King Midas, regardless of factors like salinity, temperature, etc. The extent to which he can freeze water depends on the amount of force or pressure he puts on water - basically, if ICE9 steps on water with his full weight, it will freeze to the point where he can comfortably walk on it without coming into further contact with water. If he places his hands on the water's surface, it will only create a thin sheet of ice, enough to keep him from coming into further contact with water. If you haven't gotten it yet, water contact is a key factor here.

Sexuality: Hetero

Personality: Cold.

Personal History: Poor, poor Roger.

Born in 1875, Roger Brightstaff quickly rose through the ranks of higher British society to join the Antarctic Expedition of 1907 at the age of 32. In 1908, he and his companions became the first in the world to climb Mount Erebus on Ross Island. While there, the team decided to record their observations, and Brightstaff noticed a strange gleam hidden beneath the rolling snow. As he bent down to examine it, foolishly not wearing protection, he found himself physically sucked into the ice by supernatural means.

Believing him to be lost, the expedition left without Brightstaff, not bothering to investigate what happened (as none of them saw him vanish). His companions returned home and insisted their adventure was a success, not revealing they had lost one of their men (at this point, Brightstaff had no remaining family that would notice his absence) in the hopes that they would receive financial support from the government for future missions.

Meanwhile, beneath the Antarctic snow, Roger began to undergo a major change. While trapped in the ice, he learned what the substance he discovered was - primordial ice, first formed about 40 million years ago during Earth's Eocene epoch. Along with being nearly indestructible, primordial ice reacts with biological tissue in a way similar to ice-nine, except it doesn't kill. It just transforms. The particular vein of primordial ice Brightstaff interacted with is just a single part of an entire network spanning the Antarctic continent, living yet hidden from the surface.

Roger eventually found himself trapped in the Ross Ice Shelf, frozen for what he feared to be millennia. During this time he began to harbor feelings of hatred and disgust for his former allies - those that decided to abandon him when he needed them most. He vowed that if he somehow managed to escape, he would wreak havoc on humanity for its greed and avarice.

Global warming managed to be his saving grace in 2002. As parts of the Ross Ice Shelf began to calve from rising temperatures, Brightstaff found his ice block falling into the ocean, where it collided with another iceberg. As it shattered, releasing him, Brightstaff headed north across the Southern and Pacific Oceans, creating a miniature ice bridge as his footsteps walked across the sea. After causing some havoc across the western seaboard of North America, Brightstaff - now known as ICE9 - established a hide out in the mountains near Juneau, where he plots his revenge against the English Crown… and the world.

Strengths: Roger is driven by motivation. Though he's on the other side of the world, his dream to encase London (and eventually the world) in an impenetrable block of primordial ice is what pushes him to greatness. He's intelligent, skilled with his abilities, and elusive, mainly keeping to the colder parts of the planet.

Weaknesses: Believe it or not, his weakness is, brace for it, ice. Think about it - even though primordial ice gave him powers over ice, he still wasn't able to break out of his frozen prison. Once he's encased in ice, he's powerless against his own abilities. The only difficulty is, you know, getting him trapped within it.
_________________
Site Rules | Banner Submission | IR | Evergreen
JACKDAW | COGFRAIN:

Pre-emptively putting up a TW for self-harm. It might not be that necessary, given Maldwyn's circumstances, but it's always better safe than sorry. I don't get too graphic, at least I don't think, but I do reference it.

REQUIRED

Name: Maldwyn Rhydderch

Alias: Jackdaw

Age: 23

Appearance:

Abilities:

-

Gwaedstreic

: Maldwyn's form of the

Gwallgof

is the

Gwaedstreic

(Welsh for "Bloodstrike")- as long as he has blood drawn from his body (whether from outside forces or his own doing), with a cut of at least one inch, he can move freely of his own will, as well as gain access to skills ordinary people would not be able to, such as:

-Supernatural Agility: Maldwyn is a natural acrobat. He's able to use his body for defense and attack at a moment's notice, and is not unwilling to use his environment to his advantage as well.

-Weapon Proficiency: Maldwyn only needs to use a weapon for 30 minutes before becoming quite adept at it. Still, he has preference for some weapons over others.

However, if he goes without abrasion for too long, he'll gradually lose all motor skills, effectively becoming a vegetable until his blood is drawn once more.

-

Spell Blades

: Maldwyn can cast spells with his butterfly knives. The spells are mainly elemental and correspond to colors - red is fire, yellow is lightning, etc. - but he can cast some levitation and healing spells with them, as well as a litany of minor tricks.

Sexuality: Unsure

Personality: Maldwyn is a slippery fellow. He's not exactly bad, per se, but he really only looks out for himself and the few family members he cares about. Maldwyn isn't afraid to take on jobs in order to stay alive, even if his jobs require him to do... questionable things. He's snarky and initially comes off as uncaring, but deep down he's quite like his alias - Jackdaw is quite inquisitive.

Personal History:

Maldwyn was born the eldest of the three Rhydderch siblings in Morfa Bychan, Wales. He was the first to show signs of the

Gwallgof

, but it didn't become apparent what he had until he turned five years old. His mother had called for him to wake up 5 times over the course of 10 minutes, and when he still didn't rise from his bed, she barged into Maldwyn's room to find he had become catatonic overnight.

Events like this weren't incredibly uncommon in the Rhydderch family. The Gwallgof was known to present itself in bizarre and often disturbing ways, resulting in the need for another magician in the family to perform a "diagnosis" to figure out what was wrong, and how to fix it. Within an hour, it was determined that Maldwyn was cursed with

Gwaedstreic

- a rare, but powerful form of Gwallgof that required the afflicted to perform self-injury with a wound of at least one inch at least every 3-4 days, or risk a completely vegetative state.

Most forms of Gwallgof (but not all, as we see with

Marwolaeth

) can be counteracted in some way through a specialized antidote, in liquid or solid form, taken every day or every other day. Therefore, little Maldwyn was able to avoid the worst of his curse for some time and developed a fairly normal Rhydderch childhood. He learned the history of his family - how they used to be very prominent in the magical underground of ancient and medieval Britain, their ways of magic, and the mysteries of the Gwallgof.

When his youngest sister, Fianna, was born in 2001, Maldwyn became highly protective of her. He felt a sense of camaraderie with her as the second in the family cursed by the Gwallgof. For a time, the two became almost inseparable. But, of course, things had to change for the worst (because these are my characters), and so they did in 2008 with the murder of an unnamed man on the Black Rock Sands Beach near their cottage. Since the incident, Maldwyn had grown more reserved and distant, even with Fianna, sneaking out of the house to travel around the countryside with his shadier cohorts.

Things came to a head in 2012, when he had a falling out with his brother Aeron (who had been crafting Maldwyn's antidote). The two had gotten into a massive fight about Fianna's crime three years ago, with Maldwyn insisting that the three keep the man's death a secret. In a fit of rage, Aeron destroyed the reagents needed to craft his brother's antidote, claiming that if he needed the cure so badly, he should do the right thing - otherwise, Aeron wouldn't help "a lowly criminal."

A long silence ensued, after which Maldwyn picked up a broken empty vial. Taking the jagged end, Maldwyn held out his left arm and, in a show of defiance, began scraping and cutting away at his arm. After an intense thirty seconds, Maldwyn threw the piece of glass at Aeron's feet, grabbing his jacket and storming out. The 18 year old headed for London to crash somewhere with a friend and has not returned to Wales in five years.

Strengths: Maldwyn isn't afraid of a little pain. He knows that his weaknesses and strengths are tied together, and is very calculated with how he uses his skills. His physical prowess is matched evenly with his mental agility, and he often proves himself to be a very skilled fighter in a variety of environments.

Weaknesses: Maldwyn has a soft spot for anything involving his past - his family, magic, his abilities and curse, even mentioning Wales itself gets under his skin. To add onto that, he is still fond of Fianna and dreams one day of seeing his sister again, but because she still feels connected to the rest of her family, Maldwyn is unsure that he will even get to see her once more. Maldwyn ultimately sees himself as sort of a lost cause. He doesn't know if he even wants to be redeemed

OPTIONAL

Birthday: December 12, 1994

Hometown: Morfa Bychan, Wales, United Kingdom

Personality Type: ISTP

Notable Relationships: Fianna Rhydderch (sister)
I may edit this some time later.
_________________
Site Rules | Banner Submission | IR | Evergreen
Three forms in a row!!!! This should be my last one for a while. I promise.
Your "Average" Superhuman. Get it? lol:

REQUIRED

Name: Pierce Hoang

Alias: The Median

Age: 17

Appearance:

Abilities:

Ultimate Averageness

: Pierce is average at pretty much everything. Driving, writing, math. Fairly unremarkable, at first. But he's average at everything. Flying complex aircraft. Flair bartending. Neurosurgery. Engineering. Particle physics. Obscure poetry and literature. Languages. Even physical combat. He's not perfect at anything. But he's definitely average. The only things he can't do are other superhuman stuff, since he doesn't have the genetic makeup for that.

Sexuality: Straight

Personality: Pierce has major impostor syndrome going on. Between his parents' jobs and the more "professional" environments he finds himself in, he struggles with his perceived mediocrity and at times feels the need to overcompensate so he doesn't get "exposed" as a fraud and wow this got really personal for me all of a sudden. Anyways, he doesn't have a problem with making friends or saving the world, but he has a level of self-esteem that at times tends to hold back his social confidence.

Personal History: Pierce Hoang was born in San Francisco, CA, but moved with his mother and father all the way to the East Coast, in the nation's capital. His dad, a moral philosophy professor at George Washington University, and his mother, a neurologist, first noticed his unique "gift" when they noticed an odd pattern in his report cards in elementary school - all average grades. No D's or F's, but no A's, some B's, but usually C's. Concerned with their child's apparent inattentiveness, they took Pierce to several counselors and, after telling his parents there was nothing obviously wrong with his behavior, they took him to a neurologist.

After receiving several tests, the Hoangs came upon some startling information - Pierce's cerebrum (the part of the brain that controls voluntary actions) had an anomalous structure unlike those found in typical humans. The Hoangs were then deferred once more to New York to an ISO medical laboratory and, after weeks of extensive testing, the ISO researchers concluded that Pierce was in fact a superhuman. His mediocre grades were a symptom of his anomalous cerebrum - Pierce is in fact, average at every skill known to humankind. The young boy was discharged from the medical research lab, and his parents were recommended to enter Pierce into Harwell's Institute as he got older.

At the age of 16, Pierce was transferred to Harwell's Institute, on recommendation from his father that he conclude his "regular" studies at the university while receiving typical superhuman education at the school. The Median has been at the school this entire year.

Strengths: It's hard to describe the strengths of someone that's perhaps the most averagely-skilled person on Earth. But for what it's worth, Pierce isn't necessarily fearful. He's fully aware of his "ability," so if someone asked him to do something that he's never even done before, he wouldn't worry too much about the task at hand. He'll do an okay job at best and an okay job at worst.

Weaknesses: Pierce doesn't really excel at… anything, actually. He can always learn, of course, but in practice his knowledge doesn't translate to skill as it should. Pierce isn't stupid, but he's not super wise, either. As a result it's not always a good idea to rely on him for very important, high-risk stuff that requires perfection. In addition, his anxiety about his place amongst his peers can make him hesitant to step up when needed. Pierce doesn't have superspeed, or can create crystals or ribbons, or lift cars with his mind.

OPTIONAL

Birthday: January 1, 2001 (seriously. 1/1/01. How did his parents not see this coming?)

Hometown: Washington, D.C., US

Personality Type: I clicked "Neutral" for all the options and it gave him ISFP

Other/Trivia: His dad is Vietnamese and Korean, while his mother is Italian-American. I also got this from a Writing Prompt off of Reddit so if you look at Reddit's popular posts and this looks familiar, that's why.
_________________
Site Rules | Banner Submission | IR | Evergreen
Page 2 of 2 •

1, 2


Similar topics
---
Permissions in this forum:
You
cannot
reply to topics in this forum