Creative Commons
Original Creativity Center works are licensed under a
Creative Commons Attribution 4.0 International License
, unless stated by the owner. Permission to distribute commercially must come directly from the artist/writer.
Some individual works (RPGs, stories, artwork) may have their own licenses, so be sure to pay attention and heed those as well. The above purely exists as an umbrella license.
September 2019
| Sun | Mon | Tue | Wed | Thu | Fri | Sat |
| --- | --- | --- | --- | --- | --- | --- |
| 1 | 2 | 3 | 4 | 5 | 6 | 7 |
| 8 | 9 | 10 | 11 | 12 | 13 | 14 |
| 15 | 16 | 17 | 18 | 19 | 20 | 21 |
| 22 | 23 | 24 | 25 | 26 | 27 | 28 |
| 29 | 30 | | | | | |
Calendar

End of Year News (December 2017)
Thu Dec 28, 2017 3:57 am by Adrian
(It's been one year since I made a news thread, oops)
Merry Christmas/Festivus/whatever holiday you do or do not celebrate!
2017 was a pretty busy year IRL for most of us - according to forum statistics, our busiest month was in June with 1671 total posts, meaning our post rate has been a little …
[
Full reading
]
Comments: 0
Forum Bug
Wed Dec 28, 2016 3:18 am by Adrian
Hi all,
We're aware of a peculiar forum glitch that's causing some subforums to be locked.
Due to the lateness at this time, it might be a while before the glitch can be remedied, because despite my best efforts and as far as I can tell, everything seems to be working fine admin-side. It may have …
[
Full reading
]
Comments: 1
Discord News/Update Test
Thu Dec 08, 2016 1:35 am by Adrian
Comments: 0
5>
Page 2 of 4 •

1, 2, 3, 4


_________________
Leo Rennios:

Name: Leotychides "Leo" RenniosNickname/Title: Leo the Silver Tongue; Apostle of the StormAge: 23Gender: MaleSexuality: StraightRace: HumanTraits: As a member of the Jury of Nine, Leo has the ability to transform into an enhanced state. When he does so, his eyes dot with flecks of silver and his skin pales significantly. Wisps of silver can be found drifting off his skin as well.FC(?):

Spoiler:

Appearance: Leo stands at 6'1" with an athletic frame fit of the Jury of Nine. Leo has shining, sapphire blue eyes, long black hair, and lightly tanned skin. His features are sharp, with a well defined physique due to his years of training. Leo has an infectious smile and a devilish wink that he flaunts when he feels it is appropriate. Leo is clad in the standard armor for the Jury of Nine, sporting a silver accent. Leo is also always seen with a red bandana hanging from his waist, in honor and remembrance of his mother who donned the color red during her time in the Jury of Nine. However, he often does not make this fact known.Personality: Leo is very outgoing and social, enjoying the company of others and not one to spend time alone. He can be quite flirtatious and loves to have a good time, no matter what the situation. He is not one to be somber or composed, unless the situation absolutely demands it. Leo is relatively fearless in the sense that he does not let any fears or worries hinder him or stop him from trying something. He reacts based on his instincts, trusting his gut above all else. Although appearing to have an aloof and carefree exterior, Leo is extremely passionate and driven. He prides himself on his determination and loyalty. Leo is trustworthy and loyal to the service of the Overseer. He is guided by a drive to see justice enacted, no matter what the means may be to achieve it. Leo will not rest until his goals are realized and he is able achieve his wishes.Likes: Training, fighting, partying, overall just having a good time. He enjoys the sun and the ocean, preferring summer months to winter ones. He likes food (with an intense love for desserts) and alcohol, never turning down a drink.Dislikes: He dislikes being alone or with his own thoughts, seeking the stimulation from others to drive out his own self-doubt. He dislikes staying still or having nothing to do. He hates early mornings and having to wake up too early. He hates to be called by his full name and simply goes by Leo as a result.Biography: Leo's family extends generations and generations into the past and, as far as records can show, his family has had a part in the Jury of Nine. Countless men and women from his line have had a spot in the prestigious group, holding spots often until they were unfit to carry on simply to pass it down to the next in line. This constant flow of service has always been tied back to their strong faith and devotion to the Sentinel, and the other Divine Gods to a lesser extent. The Rennios family were devout followers of the Sentinel and considered the word of this Divine God to be absolute and binding. As such, it only made sense that they played a part in the organization set up by The Sentinel themself.

Once Leo was born, the only child to Vincint and Amiria Rennios, it was destined that his fate would fall into line with the rest of his family's. His mother was already holding a spot on the Jury of Nine, keeping peace and order throughout the lands. From birth, he was taught the ways of the Jury of Nine, the Sentinel, and virtues of justice and loyalty. Although the Divine Gods were rumored to have vanished, Leo's family continued to believe they were watching over. Despite the myriad of others telling them they were crazy, his family never stopped believing. Leo, too, believed in the Sentinel wholeheartedly and sought nothing more than to please the Divine God. He looked up and idolized his mother as well, completely enamored by how she presented herself and how much authority she was able to command. He fell in love with her work and how she could do so much good for so many people, along with the other members as well. All in all, Leo's childhood was pleasant and carefree. He lived a generous lifestyle, consisting of training and learning, but never forgetting to enjoy himself along the way. He wished for nothing more than for things to remain how they were as he continued to age.

Though some force at work seemed to have other plans.

When Leo was 15, some underground organization unbeknownst to him had apparently been planning an attack on his mother's life. He awoke one winter's night to the most terrifying screams he had ever heard. Launching from his bed, he raced to his parents' bedroom, only to find them slain already, the assailants having left shortly after they arrived and without a sound. He collapsed to the ground, trembling, as the blood of his mother and father mixed together and swirled around his legs. He shouted to the skies, screaming profanities and insults at the Sentinel who was supposed to have protected his family. His family who had done nothing but support Them and follow Them for hundreds of years. They were discarded and ignored, forgotten in their time of need. Leo sobbed pitifully, wasting his night away in the pool of his family's blood as their essence faded from existence.

Within the next few months, Leo was brought in for questioning and other formal proceedings, though they passed without much of a thought from him. It was revealed that a spot would be reserved on the Jury of Nine for him until he became of age, if he so desired. Leo appeared grateful, but spat at the thought of joining the organization, supported and founded by the Divine God that turned its back on his family. He spent the next few years seething in rage, wondering why this had happened to him, wondering how he could make things right.

And then he realized: joining the Jury of Nine was what he needed. While they recognized the Divine Gods, they sought to take justice into their own hands. They were the force to keep the peace and right the wrongs of the world. If he were to join them, he could be a part of that power, he would have the ability to enact justice when he deemed fit and make things better than how they already were. So at the age of 19, he joined the Jury of Nine and has been a member ever since.

Weapon of Choice: Dual whipswords that he can use to channel his lightning if he desires.Strengths: Leo is an extremely skilled combatant, with high physical strength and a mind that fits combat well. While not a strategist by any means, he plans his moves in combat well and is able to find weaknesses in his enemy due to his keen powers of observation. Leo has high stamina and endurance, allowing him to fight for long periods without tiring as significantly as others might. He is light on his feet and quick to move during combat. Leo also considers his loyalty to be a great strength of his, as well as his drive for justice.Weaknesses: Leo is not one to plan or strategize before taking action. He is a bit of a loose cannon, letting his emotions get the best of him at times. Leo takes orders well from the Overseer, though has difficulty doing so from others, especially if he considers them to be his equal or beneath him. His loyalty could be exploited and viewed as a weakness if he is taken advantage of.Other:His faceclaim is Ryo Kurokiba from Food Wars! (Shokugeki no Soma)
_________________
I may fall
But not like this: it won't be by your hand.
Realizing a year late I haven't given credit to Lady Sen for the amazing avi! <3

boyhoy

Administrator





Join date

: 2013-05-09


Posts

: 13582


Age

: 24


Location

: Beacon Academy



_________________
Alethea Ro'Maeve:

Name

: Princess Alethea Evangeline Ro'Maeve

Nickname/Title

: Thea, Princess of O'Khasis

Age

: 19

Gender

: Female

Sexuality

: Maybe bisexual? Undecided rn

Race

: Human

Traits

: No particular noteworthy traits, since she's human

FC(?)

: Alice Gehabich from Bakugan

Appearance

: Thea has a fairly delicate build, at 5'3", with long red-orange hair and large brown eyes. She's usually seen wearing a dress, though she'll switch it up and wear trousers from time to time.

Personality

: Alethea is the picture of a perfect princess; polite, regal, soft-spoken, and eloquent. She's warmhearted, loving, and has learned to find a special strength in being kind. But she pales in comparison to Gideon, and she knows it. She almost never feels like she'll ever be good enough, and so she has very low self-confidence.

Likes

: Her family, even if they may not love her. She loves watching sparring, and stealing sweets while her mother isn't watching. She likes warm summer days, the smell of a campfire, and she absolutely beams whenever someone gives her praise.

Dislikes

: She hates herself, and her own helplessness. She hates the way Gideon looks down on her, and her own strained relationship with her parents. The more she experiences monotony, the more she realizes how much she dislikes it.

Biography

: Some learn how to fight on the battlefield with swords and staves. But for Alethea, her battlefield was the court, and her weapons were her words and her manners.

She

wanted

to be a warrior, once, when she was young. She'd always sneak away from her tutors and go out to the fields to play with wooden swords, sparring with straw dummies. But when she was eleven or twelve or so, she started growing up. She listened to her mother, and actually paid attention in her diplomacy lessons. She sat up straight, didn't eat too many deserts, and spoke when spoken to. She became surprisingly politically savvy, and she did her best to be the perfect princess, the perfect daughter, and the perfect sister.

But she still feels far from any of those things.

Though Alethea logically knows that she shouldn't compare herself, but she keeps remembering by eighteen, Gideon was leading the Jury of Nine. Now she's nineteen, and she still hasn't done anything

nearly

as noteworthy. She knows she's needed in the courts, flattering lords and ladies and making political deals in her father's name. But she still loathes herself. There is still something missing from her life, and Thea knows that, soon, she needs to fix it.

Weapon of Choice

: None as of now.

Strengths

: Thea looks naive, but she's a lot smarter and more clever than she looks. Easily underestimated, which gives her the upper hand. She has a big heart, making her the perfect mediator in a group conflict.

Weaknesses

: Zero fighting experience. As she is right now, in a dangerous confrontation, her best bet is to run and take cover until others take care of the problem. Though she wasn't necessarily sheltered, her youth and inexperience make her less prepared for the world than her siblings. And like I already mentioned, Thea pretty much hates herself. She has strained relationships with nearly everyone in her family, and she's convinced Gideon in particular hates her. She

needs

to prove herself, both to her family and to her own self, and that desire is almost certainly going to do more harm than good at some point.

Other

:

-Alethea may legitimately have depression and/or anxiety. It's a little too soon to say for her, but it wouldn't be surprising, considering her walloping inferiority complex.
_________________
"I'll tell you where the real road lies: between your ears, behind your eyes. That is the path to paradise, and likewise the road to ruin."
Infinity's Row: Interlude l Anaphora: Pariah l Infinity's Row: Uncontrollable l Anaphora: Vengeance]
Currently Reading: The Traitor Baru Cormorant by Seth Dickinson
Currently Watching: Titans
Rhona Lyne:

Name

: Rhona Lyne

Nickname/Title

: Lady of the Flame

Age

: 22

Gender

: Female

Sexuality

: Straight

Race

: Human

Traits

: She's human so she doesn't have many, but when she's using her powers for the Jury of Nine her eyes seem to change to a deep red and her hair takes on the appearance of a flickering flame, although most people try to reason it's just a trick of the light.

FC(?)

:

Spoiler:

Appearance

: Rhona stands at about 5'7". She's lean but has hidden strength thanks to her training in the Jury of Nine. Her eyes are usually a dull blue but can seemingly change color. She has a very pleasant smile and on most occasions looks approachable.

Personality

: Rhona always tries to keep a level head but when pushed can sometimes quickly lose her temper. She has no patience for those who are impolite to her or her colleagues. When she's in a crowded area she will usually step aside and observe a situation, letting those around her take the lead and speak. However when she's with people she trusts she has no problems speaking her mind and trying to have her opinions heard. Because of her upbringing she is also very studious and enjoys learning whatever she can. When you first meet her she seems to have a regal air to her, but once you get to know her she is very bright and kind.

Likes

: The Jury of the Nine, The Royal Family, Reading a book by a warm fire

Dislikes

: People who do wrong to her friends or the Royal Family, excessive cold

Biography

: Rhona grew up in a very rich household in Skystead Village, her parents owning a successful business in the mining industry. Because of this Rhona was raised in a very strict manner, her mother teaching her to be a proper lady so she wouldn't shame the family. Rhona hated the training but pushed through in order to please her parents.

Rhona was also a very active child, participating in fencing and other sports despite her mother's wish that she stopped. This was the one thing that she had that made her life fun and she would fight to keep it.

As she grew older she became more and more tired of the lessons her mother gave her every day and learned of the Jury of the Nine. She believed that her skills could be put to better use in a position like this instead of staying home and being the perfect doll her mother tried to form her to be. She begged her parents to let her train for the Jury but they refused. So instead she ran away from home, taking with her a rapier and a small bag of jewels to get by until she proved herself and became a part of the Jury of the Nine.

Weapon of Choice

: A silver rapier embedded with small rubies that holds a fire affinity.

Strengths

: Fencing/swordplay, she's smart, she can handle a more formal setting and atmosphere because of her upbringing.

Weaknesses

: She was never really out of the house much when she was little, she still acts a little too formal for some situations

Other

: N/A
_________________
You saved me.
We saved each other.
Accepted everyone!!

All spots have been reserved except for the Queen, which isn't really important but still open in case someone wants. xD
_________________
Silron Faenion:

Name

: Silron Faenion

Nickname/Title

: Syl, White Hair

Age

: 22

Gender

: Male

Sexuality

: Ambiguous

Race

: Yggdrasil Elf

Traits

: He has pointy ears, common among elves. However, his white hair sticks out a lot, even among elves. He's a bit short for an elf as well.

Appearance

:

Spoiler:

Personality

: When he's drunk, Syl is a really fun person to be around. Normally, however, he's a bit too easily annoyed and tends to turn some people off. However, he's actually the same fun-loving person, he just hides it a bit to make himself seem cool; or at least, what his idea of "cool" is.

Likes

: Drinking, spicy food, napping, and snakes.

Dislikes

: Being told he's short, tall people, humidity, and overly cheery people.

Biography

: Born to two Yggdrasil elves, Syl lived a relatively normal life. In fact, he still does. Both of his parents are still alive, and he sees them from time to time. However, he moved out once he reached the age of maturity and began doing his own thing, trying to figure out what his purpose in life was. At first, he just lost himself in going out drinking and partying (as well as various other... recreations) until the day he nearly died from a snakebite. It was at this point in his life, as he was sucking the poison out of his own heel, that he realized life was too short to waste.

He used his fast reflexes and speed to capture the snake, taking it home to create an antivenin for any remaining poison in his body with the magic he knew. It was successful, but more importantly, this became the turning point in his life. He gained a respect for these deadly creatures and began studying poisons and the complexity involved in them. He subjected himself to various degrees of venom, starting at a simple level and reaching a level of excruciating pain. When he was asked to explain his progress after a year alone, he showed his mastery of poisons and venom and was given two relics - twin blades that were infused with magic that allowed them to poison an enemy with just a touch. However, he hasn't stopped there; he knows that there's still more to be discovered than what he's learned already. His next step is to utilize magic to implement with his venom if possible.

Weapon of Choice

: Twin daggers with purple amethysts in the hilt that have a poison affinity. He also utilizes throwing needles.

Strengths

: Accuracy, speed, and agility are his main strengths, the latter two being the only upside (even if he doesn't admit it) to his slightly smaller stature. He also has an extremely high alcohol tolerance as well as resistance to poison and spicy foods.

Weaknesses

: Gets really pissed when he's called short and is unable to control his anger. He's better at mid and close range combat; he can't do much from afar unless he has the element of surprise. He has a big mouth and can misperceive harmless comments as attacks which gets him into trouble sometimes.  

Other

: He's actually 5'10 which is really only slightly short by elf and a few other races standards, but he still hates it.
_________________

Ace

Influential Creator





Join date

: 2013-09-04


Posts

: 6390


Age

: 22


Location

: Made in Japan



Name
: Allusis Tiin
Nickname/Title
: Windwalker
Age
: 21
Gender
: Male 
Sexuality
: Straight 
Race
: Human
Traits
: The only trait that makes him somewhat special is what happens when he enters his Jury of Nine state. A crown of aubergine purple light emits from his head and encircles it like a ring. His skin also becomes extremely pale and when he moves his arms or legs, small particles of colored light seem to shift and trail around with him every movement. 
FC(?)
: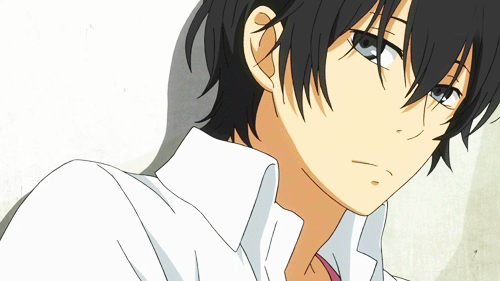 Appearance
: Allusis is approximately 5'11" with a somewhat leaner yet still athletic build compared to some of his fellow members. He is most obsessed with manners, and social conventions so he always has perfect posture and movement no matter what he is doing. This also extends to his grace in combat. His eyes are a cool blue and his skin is more of a peachy complexion than full-on tanned. 
Personality
: Allusis can come off as rather judgmental, critical, and overall aloofly elegant because of the way he carried himself. He simply believes that he is one of the last few peoples who treasures manners and orders above all else. A testament to his upbringing, he is quick to shame those who do not conform immediately to his idea of how a person should act and carry oneself. However, he is known to be less harsh on those what he has shared a strong bond with because he tends to view their differences as an asset rather than a hindrance to his own life. Overall, he is incredibly cocky in his own abilities and his own place in society. He tends to be someone who will never give up a battle even if his own method of fighting is through elegantly crafted words and behind the scenes maneuvers. However, above all else, his heart is essentially good and he would never use his unparalleled gift for deception or combat for anything that would harm his nation, those close to him, and those he serves. 
Likes
: Animals of all sorts, bodies of open water, painting, exploring, mountainous landscapes, history, manners, rules, and order. One of the things he most enjoys is winters spend in the mountains amongst the howling winds. He also enjoys luxury items that are well crafted, historic, and expensive, having a certain weakness for such items. 
Dislikes
: Chaos, blatant disrespect, questionable manners, poor posture, ignoring social conventions, and a lack of refinement. 
Biography
: Allusis was born to a single mother in the Yggdrasil Forest who made a living by scrounging for the wares that the elves left behind or lost. His childhood was spent hiding in the trees or crouched in the caves of the forest from the patrols that always seemed to seek out the thief and her child after anything went missing. This was never the life the young woman had wanted to live and she ultimately grew resentful from it. She had long ago shown promise but it at all changed in an instance with the death of her husband. The only way she could think to elevate herself was through the use of her son as a tool and investment for the future. She began an incredibly strict regime even while they still lived in a small shack to the north of the forest boundary. His lessons were mostly silly things such as speech and how to carry one's self and, in truth, his mother was a poor teacher. 
However, Allusis took to it with a passion that shocked even his mother. The lessons seemed to take him out of his small spot in the world and elevate him to some stage he knew he could reach if he just sat up a little straighter or pronounced this word with a little more emphasis. His mother even took him on small trips to observe those who possessed the grace and class she wished her son to have. No matter how graceful and mannered he was there was little a boy of his standing could do with such gifts to elevate himself. For a while, he tried his best to use art as a means to show a cultured side that might get him noticed. This ultimately failed, prompting his mother to pursue other avenues for her salvation. 
It was eventually by his mother's grand design that he traveled to the capital city to act as a minor servant in the house of a great warrior, a member of the Jury of Nine. For a few months, he played the role of a dutiful servant without question, having only his lessons and observations to help him stand out from the rest. It wasn't until an assistant one day infiltrated the great house and came dangerously close to killing the warrior. However, at the last moment, Allusis showed his bravery by stopping the attack only to later find out the assailant was his own mother in a last-ditch attempt to elevate her son.  The warrior was so grateful that offered to train Allusis himself and whisk him away from the world of servitude he thought he would endure for the rest of his life. 
Weapon of Choice
: A metal staff affiliated with the winds 
Strengths
: Allusis is extremely pragmatic and knows how to choose his words to ensure the optimal result he is trying to achieve. His elegance and grace of movement additionally aid him on the field of battle. Other strengths include his ability to think quickly and try to act in the best interest of his country. Additionally, he can be very perceptive and knows how to read the very heart of people, both in combat and in the courts. 
Weaknesses
: His overly critical attitude and his air of arrogance could possibly cause those around him to be wary of him or even avoid him entirely. Also, he places such strict emphasis on rules and manners that he is often unable to loosen up most of the time to see that not everything is as serious as it may seem to him. 
Other
:
Last edited by Kane on Wed May 02, 2018 2:38 pm; edited 1 time in total
_________________

Kane

Honorary Patron





Join date

: 2013-07-01


Posts

: 8995


Age

: 102


Location

: High above you



THE SENTINEL:

"Of all the things of a man's soul which he has within him,
justice is the greatest good and injustice the greatest evil."
- Plato

Name

: Sandrine (Sanny)

Nickname/Title

: The Sentinel/The Protector, Lord of New Meteli

Age

: Something like 22

Gender

: Female, she/her

Sexuality

: Lesbian

Race

: Human - Divine God

Traits

: The Sentinel has enhanced skill in most fields when compared to a typical human, and legends say she has cool deity skills. However, considering Sandrine doesn't even know she's a Divine God yet, she has none of these god-like skills to boast yet.

FC(?)

: Zero from Drakengard

Appearance

: Sanny is 5'5 and has a small frame. Her hair and skin are pale; her eyes red. She weighs 121 pounds and usually ties her long hair back behind her face.

Personality

: Sanny is your model human, on the outside at least. She has a very strong sense of what is just and how to go about ensuring justice. This has lead to some cruel circumstances, but that's unavoidable in the name of purity and righteousness. She masks this with a friendly and proper facade… almost like she's trying to hide her excuse-less failures. Not many have seen her harsh side and she plans to keep it that way for both her own sake and the sake of her friends and other allies. Don't get her wrong, though, Sanny would much rather protect a person rather than fight them. She is generally a pacifist.

She is also a big fan of the Jury of Nine and the royal family due to her upbringing.

Likes

: The Jury of Nine, dishing out justice, praise from people she knows, flashy battle moves, big shields, and shiny swords.

Dislikes

: Acknowledging her mistakes, overly-scented things, inequality, unnecessary bloodshed, and having to be harsh/cruel.

Biography

: The Sentinel's fall from divinity was not gradual. The rebirth process left her nameless and lost in the slums of O'Khasis. As an infant, she was raised by a dying Meif'wa woman whose last wish was to have a child of her own. She was not the greatest step-mother, nor the richest, and died early in her new life. But she was given a name during this time and has gone under Sandrine ever since.

Barely scraping by through arduous labor, Sanny spent her free time idolizing the upper class. She dreamt of never having to work, or being able to spend her time doing the things that she loved. It seemed like a fruitless endeavor. People told her not to waste her time and they were, for the most part, right. Until a new opportunity came.

An up and coming matriarch needed a new servant after her last one perished to an incurable disease. By chance, Sanny was chosen for the job and thrown into the position as soon as they got her to sign. It, frankly, wasn't a choice she knew she was making; she wasn't literate enough to even write her name. It still did her well, though.

In exchange for chores, Sanny was given the gift of knowledge. She was tutored by the woman herself and learnt how to read, write, and do basic arithmetic equations after many years of hard work and dedication. A point came where she couldn't be taught much more. It was too late for her to grasp new complex ideas, but she continued to work until she was officially released of orders.

Although she ended up back on the streets, she had a place to start. She was qualified for most jobs as far as most people were concerned. Her newfound freedom brought her away from O'Khasis, her home, and to the village of Meteli. A few days later, the place burnt down. She couldn't leave them suffering on their own, so she contributed to the rebuilding effort and found residence in New Meteli when it was completed. It was within New Meteli that she finally began to climb and gain some control over her life. She was chosen to be the new Lord of New Meteli shortly after her arrival due to mass popularity among its citizens and their previous Lord -- who was childless.

Since then, she is often renowned for her prowess as a political leader despite her upbringing and age. She has improved the quality of life in New Meteli. Sanny is known for her unwavering faith to justice and her people.

Weapon of Choice

: A silver shield with red accents and a matching sword.

Strengths

: Great at sticking to her own beliefs and getting people to follow them, too. She's very grounded and isn't easily intimidated or anxious. She's also pretty good at acting like she knows what she is talking about.

Weaknesses

: She's not very formidable, combat-wise. Sure, she can hold a shield in front of someone and save their life… but that's not saying much, is it? She is often clouded by what she thinks is "just" and rarely seeks out the advice of others before making decisions. Sanny also has a cold, unforgiving side that peeks its face every once in awhile, and some people have taken this as a way to call her two-faced.

Other

: Sandrine means "defending men" lol
THE VENOM VEIN:

"True happiness is… to enjoy the present
without anxious dependence on the future."
- Seneca

Name

: Ramona Fides

Nickname/Title

: Ramona the Venom Vein

Age

: 25

Gender

: Female, she/her

Sexuality

: Bisexual

Race

: Human, for the most part.

Traits

: Despite being a partial elf, she has no magical abilities to speak of from that part of her genotype. Biologically speaking, she functions like a normal human. Or… well, she would, if she didn't have any Jury of Nine powers to save her ass. When she enters OP Jury mode, she takes on a green aura and her skin gains a blue tint, as if she had been poisoned.

FC(?)

: Itsuka Kendo from My Hero Academia

Appearance

: She has naturally red hair and blue eyes. Ramona is 5'7" and a muscular shape. She has scars on both her ears, where the pointed tips were removed and the ears were sutured into a round human-like shape.

Personality

: The most obvious thing is that Ramona sucks paying attention. She daydreams a lot, but most of it is unintentional. She feels naturally inclined to break rules and explore the total extent of boundaries, but knows how to get her act together when someone important is watching. Ramona is brave and caring. Honestly, though, most of it is just an act. She has insanely high expectations for herself and struggles internally when she can't meet them. It's better just to play clueless.

Likes

: Breaking rules, loud music, staying in shape, fairytales, pretty people, Phoenix Drop, and her parents.

Dislikes

: Yggdrasil elves, super smart people, knightly duties, math, and reality.

Biography

: Ramona was screwed before she was even born. Her mother, a human, and her father, an elf, broke away from the nationalist ideals of the Yggdrasil tribe and had a child together to solidify their love. When a hybrid baby was born into the village, everyone flipped their shit. She was never supposed to exist. Elves and humans aren't supposed to interbreed. Ramona, with the company of her parents, was exiled. The three of them moved to Phoenix Drop, never to return.

When she was old enough, Ramona was trained and entered into the guard force in Phoenix Drop. She was quick to grow strong, and with each coming combat lesson she was more powerful. But she was inconsistent. It took years to maintain stability with her combat techniques. Her parents, especially her mother, encouraged her to keep growing and working hard. She was never really into the whole combat thing, but did it for their sake. She'd have much rather been training to be a baker or a farmer.

And then a Draugr killed them both, leaving Ramona on her own.

Blinded by a sense of guilt and a need to avenge them, she dedicated herself to her training like she never had before and forced herself into the higher ranks. She was an esteemed member of the Jury of Nine in no time. She still didn't enjoy what she was doing… but she would do it forever if it meant fulfilling what her parents would have wanted.

Weapon of Choice

: A steel katana with a green grip. Poison affinity.

Strengths

: Despite not loving it, Ramona's strongest skill lies in combat. She's quick on her feet and deadly with the right sword in her hands. It's easy to make assumptions about her through her personality, which can also leave opponents at a disadvantage. She's kind of funny and likeable.

Weaknesses

: She's a dumbass. Like, honestly. Ramona never has a strategy and often fails when trying to execute the strategies of others. Also, she can only lie to herself so much, and if she wasn't so powerful in the ranks she would have been discharged for breaking so many rules. Lastly, she only has one reason to fight and they're both dead. It wouldn't take much to convince her to drop her arms and go home.

Other

:
Last edited by Fix-It on Tue May 01, 2018 10:07 pm; edited 1 time in total
_________________
icon by tumblr user younggenji
thank you so much athena!:
Katsu Ikeda:

Name

: Katsuro Ikeda

Nickname/Title

: Katsu

Age

: 18

Gender

: Male

Sexuality

: Bisexual

Race

: Werewolf

Traits

: He has the strength, speed, and sense of smell that most werewolves have. He has dog ears and a tail that, unlike some werewolves, he doesn't try to hide. He can be playful and does break things like an excited puppy when he's in the mood.

FC(?)

:

Spoiler:

Appearance

: He stands at 6'0". He has dirty blonde, almost gray, hair that match the color of his ears and his tail. He has a scar under his left eye from one of the many battles he has fought. He has golden, mischievous eyes and you'll rarely catch him without a smirk on his face.

Personality

: Katsu is loud, rowdy, and always looking for a good time when he's on his own. When he's with his father he can still act like this to an extent until it's time to get serious. With his mom, however, he has to stay alert and proper at all times. There's always a nagging feeling of anger and hurt boiling under his skin because of the circumstances he was born under. He didn't chose this life, and he was pissed off that it was thrust upon him anyway. So he finds any way he can to get back at the world for what they did, mainly through wrecking stuff when he lets his werewolf side take over.

Likes

: Alcohol, a good time, women, men

Dislikes

: His home life, the feud between the tribes, when he has to hide who he is

Biography

: Katsu's parents were on opposite sides of the feud in the Eastern and Southern Werewolf Tribes. His father was from the south while his mother was from the west. Since there was a fight every summer between the two tribes, there would always be one winner and one loser. One of the years when the east lost and the south won was when Katsuro was concieved.

Once the battle was over many of the men, including his father, from southern tribe went to Bright Port to drink in victory. Katsu's mother was also there for a different reason, drinking away the sorrow of a loss after convincing herself she had made careless mistakes during the battle. Late into the night, and when everyone in the pub was thoroughly intoxicated, Katsu's mother and father locked eyes and began to talk. Talking led into flirting which led into a drunken night of passion that neither of them meant to have. In the heat of the night (and the influence of the alcohol) they just assumed they were part of the same tribe. They never spoke throughout the pregnancy, his mother making up lies as to how she got pregnant in the first place and his father pretended he had never seen her before in his life. Until Katsu was born.

His father only acknowledged he was his son after he was born and his mother didn't want to worry about another fight if people found out they had been together. So they shared custody. Every year Katsu would switch tribes, his parents making up lies about where he had been over the past year even though everyone probably knew better. There were whispers in the streets about the traitor, the bastard, the boy who wasn't loyal to anyone. And Katsu hated it. He hated the lies, he hated never living in the same place, he hated not having friends.

So he went to Bright Port whenever he could. He drank, he partied, he had nights of passion much safer than his parents ever did. He never hid who he was, tired of all the lies in his life, and faced the prejudice that came with that. He finally had a few people he could call friends in the town, he finally didn't have to live a lie. Until he had to go back to whatever home he was at that year and face the hell he had been born into. But he would push through it, he would keep going no matter how much he hated it.

Weapon of Choice

: Knives that he has acquired from his parents

Strengths

: He's confident, he's good in battle, he's witty

Weaknesses

: He's cocky, he parties too much, he's sarcastic

Other

: N/A
_________________
You saved me.
We saved each other.
Page 2 of 4 •

1, 2, 3, 4


---
Permissions in this forum:
You
cannot
reply to topics in this forum