Creative Commons
Original Creativity Center works are licensed under a
Creative Commons Attribution 4.0 International License
, unless stated by the owner. Permission to distribute commercially must come directly from the artist/writer.
Some individual works (RPGs, stories, artwork) may have their own licenses, so be sure to pay attention and heed those as well. The above purely exists as an umbrella license.
July 2019
| Sun | Mon | Tue | Wed | Thu | Fri | Sat |
| --- | --- | --- | --- | --- | --- | --- |
| | 1 | 2 | 3 | 4 | 5 | 6 |
| 7 | 8 | 9 | 10 | 11 | 12 | 13 |
| 14 | 15 | 16 | 17 | 18 | 19 | 20 |
| 21 | 22 | 23 | 24 | 25 | 26 | 27 |
| 28 | 29 | 30 | 31 | | | |
Calendar

End of Year News (December 2017)
Thu Dec 28, 2017 3:57 am by Adrian
(It's been one year since I made a news thread, oops)
Merry Christmas/Festivus/whatever holiday you do or do not celebrate!
2017 was a pretty busy year IRL for most of us - according to forum statistics, our busiest month was in June with 1671 total posts, meaning our post rate has been a little …
[
Full reading
]
Comments: 0
Forum Bug
Wed Dec 28, 2016 3:18 am by Adrian
Hi all,
We're aware of a peculiar forum glitch that's causing some subforums to be locked.
Due to the lateness at this time, it might be a while before the glitch can be remedied, because despite my best efforts and as far as I can tell, everything seems to be working fine admin-side. It may have …
[
Full reading
]
Comments: 1
Discord News/Update Test
Thu Dec 08, 2016 1:35 am by Adrian
Comments: 0
5>
Page 76 of 76 •

1 ... 39 ... 74, 75, 76

"Oh?" Silverwave asked, intrigued. "Well, I'm all ears. Let's talk."

~Tristen~

As my father and Empathy talked with each other, I went off in search of Bridget. She had been through all that and... well, honestly I wanted to make sure she was okay.

But when I caught her line of sight, she suddenly turned and went off towards the bathrooms. Something seemed to trouble her... and I had an uneasy feeling I had something to do with it.
_________________
MAXXXXXXX | beeple
"This may be sudden," Empathy said, "but the Institute currently lacks a Delta Class Head. You would be a good fit for the position — should you choose to accept it, of course."


- Lucille -

"That's good." I fidget with my thumbs before bringing myself to look back up to her eyes. Whatever I mean to say next is lost, because all of a sudden, I don't know what to say.

I haven't forgotten the way Gretchen proclaimed she'd drag me out of hell. I also haven't forgotten the way her tone seems to soften whenever I'm around, or any of the kindness she continues to show me. I don't even want to know where I'd be without her. There aren't enough words to thank her, nor are there enough words to tell her how incredible she is.

So I don't say much else. I look down at my thumbs again. "I'll, uh. I'll catch you in a little bit, then." I need a moment to myself, anyways.

I thread my way through the crowd, ducking my head until I go outside, where the sky is still dumping snow to the ground. I draw my jacket tighter around my body, burying the lower half of my face into the collar of my jacket.

I sit at the front of the door, pulling out my iPod from my pocket and plugging my ears in. I swipe my thumb through the options. Do I have any good Christmas music on here? I'm pretty sure I had some sort of Christmas album.

Sure enough, I find said album and select a song at random. A slow, almost mournful tune bleeds out from the headset, and I have half a mind to change the song before deciding to just let it play.

I tilt my head back against the door, looking up into the sky. I hug my knees close to my chest.

This was supposed to be the best Christmas ever. I haven't had anyone to share the holiday with since losing Lance, so I'd wished for a Christmas where I could sip hot chocolate while sitting next to a fire, surrounded by my closest friends. Gretchen and Annie are both still in there. I could go to them, try to make the best of things even now. Despite everything, I have friends back there.

But if I have friends, then why do I feel so alone?

Maybe it's the memory of what could have been. Warm tears sting my eyes, and my efforts to blink them away do nothing to deter them. It's because we're missing Slade. It's because we never even had him in the first place. And it's because while I'm sitting here, safe, my brother's still out there, spending his Christmas alone, probably in a cold, dark cell where he's hurting and —

If I'd gone with Slade, I might have been able to see him again.

But now, all I can do is wait and sit here, lower lip trembling, just as useless as a lump of coal. The music flows into my ears, blotting out even the sound of my own voice.

"I'm sorry," I say, feeling my voice crack. I bury my face into my knees and sob.

"And love is not a victory march,
It's a cold and it's a broken hallelujah . . . "
_________________
"I'll tell you where the real road lies: between your ears, behind your eyes. That is the path to paradise, and likewise the road to ruin."
Infinity's Row: Interlude l Anaphora: Pariah l Infinity's Row: Uncontrollable l Anaphora: Vengeance]
Currently Reading: The Traitor Baru Cormorant by Seth Dickinson
Currently Watching: Titans
Silverwave stared at Empathy for a few moments, taking in his offer. "I..." He turned to glance at Tristen for her reaction - but his daughter had already jogged off, in search of another student. Slowly, James looked back at Empathy.

"I think that would be excellent, Matt." Silverwave smiled. "I'd be honored to."

~Tristen~

I darted in and out, between Annie, Loretta, Kendall, Nandi, before finally reaching the girl's bathroom. There, I found Bridget, her piercing stare almost threatening to break the mirror.

"Bridget... Are you okay?"

She didn't respond.

"Look, I..." My voice began to break up immediately. Dammit. Get through this, Metalhead. "I feel like... I feel..."

Bridget still continued to space off into the mirror, as if her thoughts were literally elsewhere.


---


She found herself staring down at two figures, kneeling in the ruins of what appeared to be the remains of a cozy-looking living room, in the remains of what appeared to be a two-bedroom house. Above, the thick canopy of a vibrant green forest sheltered the couple.

Before them was a small shrine - but instead of ominous crystalline structures and emblems of burning, hateful suns, there rested only two aster flowers, as well as a weathered, burnt photo of a small baby girl. The woman laid a third flower before the picture.

"To the little girl we lost so long ago," she muttered.

"And to the brave young woman we will guide to salvation..." the man responded. Despite the darkness of the woods, Bridget could clearly see lines of grief on the man's familiar face. As the woman began to break down into heavy, grieving sobs, the scene in front of Bridget melted away.


---


~Bridget~

The choked sobs of my mother wilted away, replaced by the lines of tears on Tristen's face.

"Do you... do you want to come home? With Dad and me?" She asked, wiping away the wetness from her eyes.

I faltered a bit, before, slowly, wrapping my arms around my friend. Why was she crying? She had done nothing wrong. In fact, she had done something incredibly kind.

"...Yes," I found myself saying. "I'd like that very much, Tristen."

She had given me something I never had the privilege to enjoy. The only Christmas gift I had asked for, for all these years.

A place to call home.
_________________
MAXXXXXXX | beeple
~ Loretta ~
She couldn't help but smile at the encounter. Loretta watched as he made way to a hallway for some quiet, and resolved to give a small thumbs up, although she realized too late that no one saw it.

Looking to the ceiling, she used the peace for a moment of reflection. Scenes of Sophia and herself rolled on playback in her mind. Her mouth went dry while her eyes went damp. Loretta wrapped her arms and blinked away tears before they could appear.

It's painful to remember, yet, to forget would be so much worse.

But that's what we're supposed to do: bury the past and keep our heads held high… accept this reality in the name of future peace. But if my friends have to die in its name, screw future peace! Why should I -- why should we -- have to suffer for the future? Why can't they secure goodness and peace for themselves? And --

Sophia...

Your death won't just be another statistic to analyze. Your death won't just be another fact in a history book. You won't be written away or forgotten in the name of a better future. I'll never forget. And i'll make sure no one else does, either.

She lowered her gaze, clenched a fist, and took a seat in one of the hotel lobby chairs. She slouched slightly. The thought of ever celebrating Christmas again seemed ridiculous. In fact, she wondered if it was even appropriate to call the day a holiday anymore. Not with the connotation it bore to her, anyways. She wouldn't have wanted that.

Loretta stepped to a window and defogged the cold glass with her sleeve. She looked to the stars, half-expecting to see her friend among them. Their beauty brought on a small smile. She didn't even try to stop the tears this time around.

"Merry Christmas," she whispered.

"Merry Christmas, Sophia."
_________________
icon by tumblr user younggenji
thank you so much athena!:
- Valerie -
"Guess I should be calling Dad now," I mutter to myself as I walk away from the helicopter, turning on my phone. He's alone, and I'm sure he'd appreciate the company for the break. The only problem is I don't think it's right to just stay put while the ISO is going to crap, and while Vincent's still missing.
. . . Actually. Maybe I won't stay put.
Instead of calling Dad, I dial the estate. The butler, Renoux, picks up, asking me why I've called.
"So I'm curious," I say, "what do we currently have available by way of transportation? Mom said I'm free to use any private plane or car I'd like during winter break."
"Why is it that I
don't
believe the Director said that, Valerie?"
"Oh, she will." If she wants to get on my good side, that is. "Just tell me what we have right now."
Renoux sighs over the phone. "And why exactly are you asking about transportation? Where do you need to go?"
"I want to find a friend." I smile. "Call it an extracurricular activity."
~  ~  ~
"It sounds as though you have had quite the night, Mr. Reyes."
"Headmaster Reyes," Empathy corrected Vera del Toro, the Rector of Colégio de los Dodatos, the superhuman academy in Brazil. "I regret to inform you that Headmaster Harwell passed tonight."
He surveyed the other board members in the video call, looking all across his computer screen, waiting for their reactions. Headmistress Larson and Yoko Yamamura alike became still, and Madame Shaw gasped.
In the meantime, the young Zhou Li leaned in closer, dark eyes trained on Empathy. "How?"
"He died during the attack, saving students," Empathy said. He took his glasses off his face and folded them up, sliding them onto the top of his collared shirt. "I handled the situation as best as I could."
"What about the other Guardians?" Yamamura asked. The ever-so-light turn of her head was given away by the sway of her earrings. "The Martial?"
"Also there. She was critically wounded while fighting Daikaiju."
"Nightwatcher?"
"Spending the break with his child. He never asks for time off, so I wanted to let him relax."
"And Lightbringer?"
Empathy smiled tightly. Now that was a question he wanted an answer to as well. He may have told Lucille that she was searching for her brother, but the fact of the matter was that Harwell had called her radio several times throughout the night. She never answered once. If she had a reason for not answering, then he would
love
to hear it. "Away on a separate mission."
Li raised an eyebrow. "A wonder that the Director was recovered unharmed." He steepled his fingers. "We should like to speak to her about the incident personally."
Twenty-eight, not even a Headmaster for a full two years, and yet Li already had an audacious gravitas to his voice that had taken Empathy years to attain. Empathy wasn't sure how much he liked that about the Chinese man. "Give her time to recover first. Then we'll meet with her. In the meantime, send word to your countries' divisions of the ISO. I believe the heaviest concentration of double agents will be here in the United States, but a student reported a planned 'complete organizational takeover.' I would leave no stone unturned." He took a deep breath. "Because if we do not work together and solve this fast . . . I fear our schools will become war zones."
~  ~  ~
He'd told Akira to run.
Run, and to take Slade somewhere far away from the ISO's watch. He'd been exhausted after the fight with Strongarm, and he needed someone to watch over him until he could regain his strength. He'd felt an urgency when issuing the commands, a genuine concern for Norman's well-being. That overwhelming concern was his final warning -- he'd expended his powers too much, and the price was the impending change.
He'd spent the last of his power to teleport far away from the scene, and then darkness.
"--bringer? Lightbringer, do you read me?"
Lightbringer groaned, heaving her eyes open. Was that Matthew she heard?
She rose up, emerging from . . . Lightbringer held her snow-covered arm to her face and trailed her finger through the snow. The cold prickled at her skin, confirming that this was reality. That this was not a dream.
How did she get here?
Lightbringer remembered bidding her farewell to Harwell. She'd taken to the skies, in search of ASDOM's facilities. But the longer she'd soared, the more she'd started to tire, and then . . .
"Lightbringer." She pinpointed the source of Empathy's voice -- a radio, which was happening to sit snugly against the base of a tree. Like someone had put it there after she'd fallen. "Lightbringer, I really need you to respond as soon as possible -- "
Lightbringer snatched the radio. "Empathy?"
She couldn't tell if the noise she heard on the other end was a sigh of relief or a groan of frustration. "Where have you been? I've been worried!" Lightbringer might have poked fun at the fact that he sounded like a worried mother hen if not for the concern strangling his voice. "A disaster happened at the resort, and neither Harwell nor I could manage to get ahold of you."
"A disaster?" Lightbringer got up to her feet, holding the radio closer to her mouth. "What happened?"
"First I want to know where you were." Since when had Empathy become so bold? "Have you at least made any progress finding Dragonbane? Swiftshot knows he's alive now. I told her you were going to find him."
"I . . . " Lightbringer closed her eyes. She hated to be the bearer of bad news, especially when he already sounded so stressed. But she had to be upfront. "I don't think I'm going to be able to find him."
"What do you mean?"
"As soon as I took flight, something happened. I . . . I blacked out, or something. I only just woke up. This isn't the first time it's happened, either -- I blacked out back in September when I was looking for Daikaiju." She held her forehead in her hands. "It keeps happening whenever I use my powers. I don't know what's happening, but I don't think I'm a reliable option anymore." Silence from the other end of the phone. "What happened back there?"
"Smokescreen is Daikaiju. He nearly abducted Director Waller and Swiftshot, and someone else
did
abduct Continuum. And . . . Devourer and Harwell are both dead."
"Harwell and Sophia? They're dead?"
"I'm afraid so."
"Oh my god . . . " She wanted to ask what happened, but there was already so much Empathy was saying. "And Norman was Daikaiju." For some reason, she didn't feel as shocked about that as she as about Harwell and Sophia's deaths. Why? "Was there anyone with Nor-Daikaiju?"
"A good few foot soldiers, and another man." Empathy paused. "I'm still trying to figure that man out, actually."
"How so? Who is he?"
"He called himself Harbinger. There's a lot that just doesn't add up with him . . . wait a minute."
As he spoke, Lightbringer closed her eyes. Oddly enough, a memory swam closer to the forefront of her mind. It was hazy, like she was viewing it from an old, grainy film lens. But the more she remembered, the clearer it became.
She'd been fighting. In a clearing of snow, not terribly unlike the one she was standing in now. Nearby, a giant monster -- Daikaiju? -- raged on, and she turned to face her opponents.
Empathy. The Martins. Continuum and Strongarm.
What in the world . . . ?

No, this couldn't have happened while I blacked out, this doesn't make sense.
But then she remembered a visit she'd made to a scientist, a good ten years ago -- the one that had went horribly awry. While Lightbringer had sought to have her power stripped from her permanently, the scientist had revealed her grudge against superhumans and implied she'd done something else to Lightbringer instead, something that would "ruin her image as a superheroine forever."
Lightbringer had thought she'd been raving mad. She never would have guessed the scientist might have actually succeeded.
"I have to admit, the way he kept talking to the students like he knew them personally still doesn't make sense," Empathy said. She was grateful he wasn't here with her, otherwise he'd see firsthand how much she was paling. "But there are a few things that do add up, such as how much he looked like you, as well as the range of his abilities. He had several of them, implied he could do more -- the only one who has more than him is you. That's why I'm starting to wonder if he might be related to you." He stopped for a moment, as though in thought. "You had a brother, didn't you?"
You're looking in the wrong place.
"Yeah. Ryan Smith. He died when I was fifteen."
"What if he isn't dead?" Lightbringer cringed at the way he sounded so hopeful, like he was on the verge of a breakthrough. "What if he survived his murder somehow?"
No, Matt,
she wanted to say.
Ryan is dead. I know because I saw him die.

I did more than just 'see' him die.
Even now, she could still see the way Ryan had smiled when his hand had glowed with light. She remembered being jealous of him, jealous of his power.
She remembered how the playful bickering between them had devolved into an argument. She remember the way she'd leaned forward, latching onto his wrist, and wanting his power more than ever.
She remembered his skin slowly graying as the power of light siphoned from his body and into hers. She didn't realize what she'd done until it was too late -- when her hand was glowing with his light, and his glassy eyes were staring up at her.
What she remembered the most clearly was the sound of her terrified, agonized scream.
Unspeakable mistakes, she'd told Lucille. But her mistakes were more than unspeakable.
Over twenty powers, none of them rightfully hers. One mistake -- one life taken -- for each of them.
"Lightbringer?" Empathy said. "Sarah? Are you with me?"
Say it. Tell him you think you're Harbinger.
But she couldn't budge her tongue. She thought back to the hazy memory she had. While there was much about that fight that was unclear -- why, the change to Harbinger itself was still unclear to her -- what was as clear as day was the
feeling
she'd had, the sheer rush of the moment. The feeling that she could control anything, be anything, do anything, and no one would be able to stop her. It was the blissful, freeing sensation not unlike godhood.
"There is a price to having so much power,"
she'd told Harwell back in September.
"It makes me feel like a god."
For so long, she'd fought against it, constantly denying Harwell any assistance on missions for the fear of this specific thrill. Even ten years ago, she'd sought the scientist to remove her powers because she didn't want to face the thrill. But now she was here, and there was no more running from it.
She was beginning to wonder why she ran from it in the first place. Not when it was so intoxicating.
Maybe Sarah could have her fun, just for a little while longer.
"Yes," she told Empathy at last. "I'm with you."
To Be Continued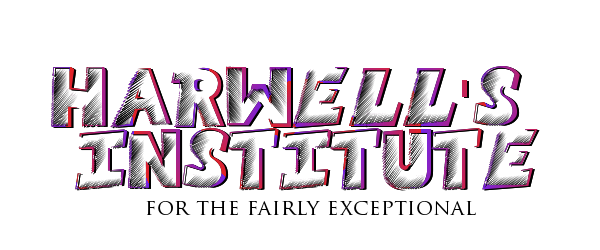 _________________
"I'll tell you where the real road lies: between your ears, behind your eyes. That is the path to paradise, and likewise the road to ruin."
Infinity's Row: Interlude l Anaphora: Pariah l Infinity's Row: Uncontrollable l Anaphora: Vengeance]
Currently Reading: The Traitor Baru Cormorant by Seth Dickinson
Currently Watching: Titans
Page 76 of 76 •

1 ... 39 ... 74, 75, 76

---
Permissions in this forum:
You
cannot
reply to topics in this forum