Creative Commons
Original Creativity Center works are licensed under a
Creative Commons Attribution 4.0 International License
, unless stated by the owner. Permission to distribute commercially must come directly from the artist/writer.
Some individual works (RPGs, stories, artwork) may have their own licenses, so be sure to pay attention and heed those as well. The above purely exists as an umbrella license.
February 2019
| Sun | Mon | Tue | Wed | Thu | Fri | Sat |
| --- | --- | --- | --- | --- | --- | --- |
| | | | | | 1 | 2 |
| 3 | 4 | 5 | 6 | 7 | 8 | 9 |
| 10 | 11 | 12 | 13 | 14 | 15 | 16 |
| 17 | 18 | 19 | 20 | 21 | 22 | 23 |
| 24 | 25 | 26 | 27 | 28 | | |
Calendar

End of Year News (December 2017)
Thu Dec 28, 2017 3:57 am by Adrian
(It's been one year since I made a news thread, oops)
Merry Christmas/Festivus/whatever holiday you do or do not celebrate!
2017 was a pretty busy year IRL for most of us - according to forum statistics, our busiest month was in June with 1671 total posts, meaning our post rate has been a little …
[
Full reading
]
Comments: 0
Forum Bug
Wed Dec 28, 2016 3:18 am by Adrian
Hi all,
We're aware of a peculiar forum glitch that's causing some subforums to be locked.
Due to the lateness at this time, it might be a while before the glitch can be remedied, because despite my best efforts and as far as I can tell, everything seems to be working fine admin-side. It may have …
[
Full reading
]
Comments: 1
Discord News/Update Test
Thu Dec 08, 2016 1:35 am by Adrian
Comments: 0
5>
Page 4 of 6 •

1, 2, 3, 4, 5, 6


@boyhoy

wrote:

Is it the legend that I think it's going to be?
what he said
_________________

Cana

Profound Creator





Join date

: 2014-07-15


Posts

: 3294


Age

: 18


Location

: crystal tokyo



@Cana

wrote:

@boyhoy

wrote:

Is it the legend that I think it's going to be?

what he said
*freezes in spinny chair, and grins nervously* It uhhhh sure is. I uh *throws other character out of the way* wouldn't be making anybody else! In fact *scrolls around, looking for her old form* in fact, I'm looking at her right now! She-she needs some updating for the uh social changes of the time but..uh she'll be here before ya know it!
....
In all honesty, I wasn't going to. But,
but
, there is a demand, and who am I to deny the people what they want?

 She does need updating, but once I temporarily table my other character
(sorry Constance)
and get her a new FC, she'll be here. Because I'm a slut for positive feedback XD. But seeing as I am tabling Constance, is there I way I could reserve Nyx counselor, please?

Lady Senbonzakura

Influential Creator





Join date

: 2014-05-03


Posts

: 6640


Age

: 20


Location

: shipping hell



Name
: Electra Reynolds
Age (and Birthday)
: 15, August 1st.
Appearance
:
Spoiler:
Biography
: For the sake of time, I'm going to redirect you to Lady Sen's form for Temple. The gist of it is that Demeter (Electra's mom) cursed Temple with mutism, after which Electra learned ASL to communicate and translate for him. They ran away at 8 and 7, respectively, and came across Camp Half-Blood a year later.
Personality
: She's very tomboyish and stubborn, and has always lived to be more dirty than clean. She can be very aggressive when provoked, and she can also be very aggressive when not provoked. She'd loud, proud, and unafraid to say exactly what she's thinking.
However, once digging a little deeper, others will find that Electra is actually very kind. She just doesn't like to show it. She's generous, and deeply loyal to those she cares about, especially Temple. She feels a sort of responsibility to him, and though she hated it at first, she's had time to acclimate to and accept her role.
Parent
: Demeter
Abilities
:
Chlorokinesis
: Electra can manipulate plants, both to make things grow faster, and to move vines around to casually strangle monsters.
Plant Teleportation
: She can use plants to teleport.
Weapons
: Sword and shield.
Strengths
: Electra's brave, experimental, and can take risks, so she's willing to do things that no one else will. She is quite kind and always willing to see the best in those around her. She doesn't take crap, and knows how to stand up for herself and others.
Weaknesses
: Electra's not dumb, but she does tend to leave strategizing and such to others. She has a huge temper that can land her in nasty places, and is too implusive for her own good. Sometimes she can be naive.
Would you like to be Counselor?
: Only if no one else is. Electra's experienced, but she's also young and rash, so I don't know if I would trust her to be one.
Other:
_________________
"You rise with the moon, I rise with the sun."
Infinity's Row: Interlude l Anaphora: Pariah l Infinity's Row: Uncontrollable l Anaphora: Vengeance]
Currently Reading: My Own Words by Ruth Bader Ginsburg
Currently Watching: Strong Girl Bong-soon
Welcome!!! Now I think we have a child for each Olympian!
_________________

Ace

Influential Creator





Join date

: 2013-09-04


Posts

: 6376


Age

: 22


Location

: Made in Japan



Melaina Knight

15 YEARS OLD
..... ° ° ° °
☽
° ° ° ° .....
CHILD OF CIRCE
❝

When you light a candle, you also cast a shadow.

❞
Biography//:
There's a saying about being born with magic within a person. Well, that's the case with Melaina and her twin sister, Alina. Literally. You see, they were both created from a spell but "born" from Circe and a mortal woman named ___. Being a goddess of magic, Circe found herself drawn to a mortal woman who was gifted in her art. While the mortal could only do so much, such as levitate a mug or two and make minor charm bracelets, she found that she was captivated by her. As the two grew closer and closer, it became only one of the many things that she liked about her, however she never revealed who exactly she was to her.
After a while, ___ informed her that she felt as if a hole was in her life and that loneliness plagued her from time to time. She wished for another child. Shortly after hearing this, Circe decided to "give birth" to not only one, but two new children as a gift for her. Circe stayed with her for a little while before having to leave her to take care of them on her own. She didn't want to leave like she did, as it was just like how ___'s ex-husband did to her after her son was born just 5 years prior, but she had confidence that she would be able to care for the three of them on her own.
Despite the fact that Melaina was only one of three kids being raised by a single mother, she still had a cushy life. Sure, money was tight from time to time, but they never went without anything they needed. She always had food on her plate, their mom went to all of their school events, she had family game nights, and, of course, a number of sleepovers with friends.
However, her childhood wouldn't be one you would call normal.
Just for starters, Melaina shares a link with her twin and not just in a "They're twins, of course they're close" way. No matter where her sister was, she was able to hold conversations with her using only her thoughts. Secondly, she was able to see things their family could not. She was never afraid of the things she would see and even played with some people who would pop out of plants, but after an incident shortly after she turned 10, she learned to be cautious of these strange creatures.
While she was out with her sister and brother at the park one afternoon, a monster cam barreling towards them, destroying parts of the park in the process. It was probably the scariest moment of her life. Just before it could get it's hands on her, suddenly plants shot up from the ground, grabbing the monster, and she was carried away by a man with horns on his head. She didn't know which was scarier, but it didn't take long for them to understand that he was there to protect them, not hurt them. After he made sure they were safe and the monster was defeated, he explained to them what was going on. Which didn't take much convincing for them, for obvious reasons.
And so, once they packed and said goodbye to their family, the sisters set off to camp with the satyr.
When Melaina finally arrived at camp, it didn't take long for her to see a 6 sided star floating over her head, signifying that she was a daughter of Circe. She felt mixed emotions about seeing it. A part of her was happy to finally know why she and Alaina were they way they were, but she was still shaken up the first few months at camp and didn't want to leave. She was afraid that if she left or went back home, the monsters might hurt not only them, but her mom or brother too. She hated that feeling. Eventually she decided that her desire to see her family again outweighed her fear, so she started to take her training very seriously and it became something she worked tirelessly on nearly every day. And within the next few months, she finally had the courage to visit her home again. Ever since then, she's been regularly visiting them on the weekends twice a month.
Personality//: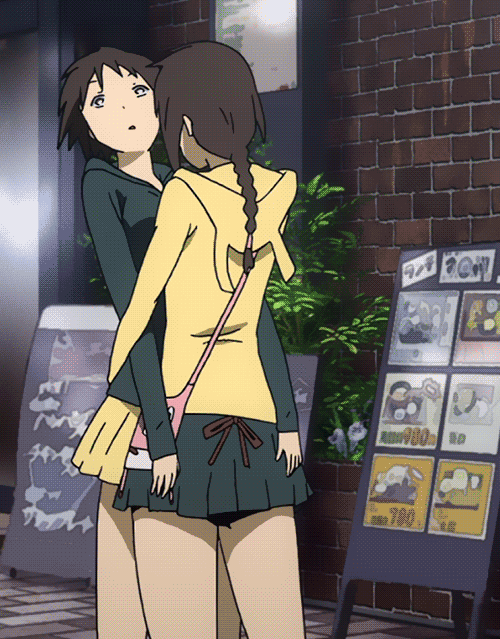 When compared to her sister, Melaina is the more energetic one between the two. She isn't afraid to act on the pride and confidence she has in herself and her abilities to those around her, even if she knows it will annoy them. She also doesn't have a filter on her mouth so often times she'll say things before thinking it through, causing her to hurt others feelings unintentionally. However, this doesn't mean she's an entitled or callous person. She has the ability to be very sensitive at times, she just might need a good slap to the head to realize that she needs to tone it down.
While not as hot-blooded as some, she's plucky and courageous enough to jump into the fray without a second thought. Which as one could assume, has caused a few issues in the past. However, her swift and tactical mind really begins to shine once she's in the battle field. She doesn't make any irresponsible actions or mistakes and does whatever it takes to bring down the monsters she's facing. Usually with a grin on her face while doing so.
Melaina will always be one of the first ones in a group to take on a challenge. In fact, she finds it boring if things get too easy for a long period of time, which actually was a major reason why she chose to take up Dark Magic. Since there was little information about it in the books in her cabin, she wanted to figure out how it worked on her own. She's also an extremely stubborn person. She won't give up on something until she gets it right and, above all else, hates it when she fails, causing her to try again and again until she perfects it.
Ability//:

⨉
Telepathic Link:
She was born with a mental link to her sister. No matter how great the distance is between them, they are able to speak telepathically with one another.
⨉
Dark Magic:
Melaina is a very capable Dark Magic user as she's spent years studying the art. She is now able to manipulate and generate darkness and shadows to use to her advantage, such as surrounding herself in darkness to hide in as well as solidifying it for attacks and defense. She's wanting to shadow travel with it, but at the moment she has no idea where to even begin with figuring it out.
Weapon//:
A celestial bronze spear that can transform into a chain bracelet.
Strengths//:

✓
Combat:
She's pretty skilled in fighting with her magic and with her spear. Even tho she may enter it without much thought beforehand, she's quick minded strategic once she enters combat and becomes a force to be reckoned with.
✓
Stealth:
Thanks to her magic, she does really well with being sneaky and being able to surprise monsters.
✓
Confident:
Due to the hard work she's put into her training and her status as a counselor, she has a high amount of confidence in herself. There's not a whole lot that can throw her off.
Weaknesses//:
✘
Stubborn:
It can take a lot of convincing to get her to change her mind on something once she's set her mind to it.
✘
Loud Mouthed:
She always says the first thing that comes to her mind, never thinking of how her words can affect the people around her until it's too late.
✘
Monsters:
Whenever she's with her sister outside of camp, the two of them attract more monsters than any other two demi-gods would if they were near each other.
Counselor?//:
Yes
Other//:
⨉
She's a lesbian.
_________________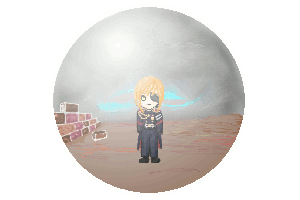 Thank you so much Athena! You're amazing!!

Forum Rules..

• •

..Anaphora: Entropy..

• •

..

Anaphora Wiki
Spoiler:

NightOwl

Retired Staff





Join date

: 2013-05-09


Posts

: 1103


Age

: 22


Location

: Coding hell



Name
: Alina Knight
Age (and Birthday)
: 15 years old.
Appearance
:
Spoiler:
Biography
: Uh, Nightowl's is basically a better version of what I could ever come up with.
Personality
: Much unlike her twin, Alina is quite, laid back, and tends to keep to herself. She's not timid or shy, in fact, she's quite the opposite in a lot of cases. The difference between her sister and her in that aspect, however, would be that she doesn't care to show it. She is known to talk in shorter sentences, getting to the point and coming out blunt. It seems the only time she'll get super talkative is when she's with her mortal brother or twin sister. Alina also likes to take her time with things, going with the flow and rarely ever rushing into any situation may it be socially, fighting, or other.
In fights she'll take her time gathering a strategy, focusing on dodging and trying to find weaknesses or patterns in her enemy. She's not bad at fighting itself, but she tends to overthink herself and may compare herself to others and even her own sister.
When it comes to downfalls, she has an issue with wanting to get good at things but having little motivation to. She'd rather just do it as it comes but also finds herself falling behind in studies and skills. It's something she needs to work on and knows, but might not have the motivation or feeling to do so. You could say she has a bit of a problem with Sloth.  
Parent
: Circe
Ability
:
✘ Telepathic Link: She was born with a mental link to her sister. No matter how great the distance is between them, they are able to speak telepathically with one another.
✘ Light Magic: Alina, while he sister was off studying Dark Magic, found herself dabbling in the arts of Light Magic. She's not bad at it, but she's not great either.
Weapon (if any)
: She has a celestial bronze dagger. Nothing special.
Strengths
:
✘
Strategy
: She likes to think about how they will fight and how things will go down.
✘
Controlled
: Won't be compulsive and thinks before she acts, leading to less problematic situations.
✘
Independent
: She's not really dependent on anyone.
Weaknesses
:
✘
Laid Back
: Sometimes she won't join a fray or get involved in things even if she should.
✘
Second Guesses
: She knows she's not bad at magic or fighting, but she feels she's nothing compared to her twin sister. Alina also thinks she doesn't
✘
Monsters
: Whenever she's with her sister outside of camp, the two of them attract more monsters than any other two demigods would if they were near each other.
Would you like to be Counselor?
: Frick no
Other
:
✘ Gay
_________________
Isn't it lovely,
all alone?
ღ
Heart made of glass,
my mind of stone.
lilith:

Name:

Lilith Beaulieu

Age

(and Birthday): 19, November 15th

Appearance:

- Extremely fair skin and hair

- Her eyes are a deep, dimensional blue that is nearly purple in color.

- 5'6

Biography:

Lilith's father was an incredibly successful owner of multiple nightclubs, but he was also an alcoholic and drug addict. He was Lilith's legal guardian, but didn't have any time for her and didn't attempt to make any for her. Because of this, for the majority of her youth, she was sent to boarding school. There, she ostracized herself from society and drifted away from conversation. She started skipping classes, never participating in class discussions, and putting no effort into her school work or assessments. Her teachers and peers expressed concern, but no one really cared enough to figure out what was happening.

Lilith discovered her abilities on her own time, noticing the control over shadows - initially, she just thought that she was going insane, but it became real enough for her to accept it. She kept it all to herself, including her thoughts; she was nothing more than a flower on a cliff. Beautiful, but unreachable.

When Lilith was fifteen, her boarding school was attacked by a minotaur. She was able to use her shadow abilities enough to defeat it, but she collapsed directly thereafter. Her father's custody was lost when his drug and alcohol addictions were discovered and, therefore, Lilith became all alone in the world. Resultantly, she became a full-time camper.

Personality:

Lilith is incredibly neutral, similar to the night itself. Her personality is mainly very melancholic, but once she reaches a boiling point, she can become very cruel and brutal. She's usually very "out of it" and is known to be an extreme daydreamer. This being said, her face hardly changes from a neutral expression, and therefore her motives are impossible to foretell. She can usually be found secluded areas, with large crowds making her uncomfortable. She has substantial social anxiety, and is known to freeze up when talking to a large group of people. She opens up to very few people. Behind her icy façade, though, she hides a lot of sadness and feelings of self-worthlessness.

Parent

(Can be Unclaimed or Mythical Creature): Nyx

Ability

(Two special abilities that are related to your parent):

- Umbrakinesis

- Perfect night vision.

With her umbrakinesis, she has the ability to create weapons and items out of darkness as long as they don't surpass the length of her torso. She can create objects that are not weapons, but they are still made out of shadows. For example, if she were to create an oven, it would look like one, but would not work because it lacks the mechanics to do so.

Weapon:

Dual shortswords.

Strengths:

She is very agile and sly, and her emotions are hard to read. As most Nyx demigods, her powers are at their peak during the darkest of the night.

Weaknesses:

She is terrible at voicing her ideas and opinions and sometimes struggles with feeling empathy for others. Depending on the situation, she can also be very shy and usually won't be the first to approach someone.

Would you like to be Counselor?:

nah
_________________

Cana

Profound Creator





Join date

: 2014-07-15


Posts

: 3294


Age

: 18


Location

: crystal tokyo



Everyone is accepted!!! Thank you guys for joining!!!
@Lady Senbonzakura
Yes!!! Nyx Cabin counselor reserved!!
_________________

Ace

Influential Creator





Join date

: 2013-09-04


Posts

: 6376


Age

: 22


Location

: Made in Japan



Not Niji Sorry lol:

Name:

Constance Welch

Age:

20 – December 31st, 1998

Appearance: 

Image from

Love Nikki Dress Up Queen.Biography:

Constance was born to the goddess of the night, Nyx, and Jim Welch, a British accountant. When she was very little, her father kept her hair short so that she would stand out less, much to her annoyance. As she got older, she became more and more of a night owl, and stumbled upon her powers of sight and speed, and would sneak out to practice. One day, when she was 12, while practicing, she was discovered by her father, who decided it was time for her to go somewhere she could be safe. She has been living at Camp Half-Blood ever since.

Personality:

From afar, Constance may seem slightly imposing with her proper posture, style of dress, and rigid organization, and under stressful circumstances, she can be. However, most of the time she is positive, forward-looking, and does all she can to keep an eye on others. As counselor, she has high standards for her siblings, and can be over-bearing or have too high of expectations. She combats this, and it isn't a problem during average days, but when her temper flares, she acts like an overworked mother. Ultimately, she's stern, but fair, and tries her best to keep the balance, but feels a lot of pressure to be responsible for her siblings. 

Parent:

Nyx

Abilities:

-

Nocturnal Clairvoyance

: Constance can see beyond the limits of her normal eyes and peer into any event happening during the nighttime. This only works if the targeted space is in the cover of darkness, and the farther away the space from her current location, the harder it is and more energy it takes to do.

-

Lunar Speed

: After sundown, Constance basically becomes a speedster with the ability to move and see with superhuman speeds. This does not work when the sun shines, and she hasn't practiced over long distances, so she's nowhere near Barry Allen levels.

Weapon: A scythe she received as an 18th birthday present. She isn't quite sure from who, but she's assuming her mom. She uses this for the daytime, when her speed isn't available.

Strengths:

-She can be a great spy for events that happen during the night.

-She's confident in herself, but not to the point that it clouds her judgement.

-She's very organized. 

Weaknesses:

-Her powers are dependent on the time of day, so she can be kinda useless when the sun is up.

-She can be bossy to the point of annoying.

-She can also be stubborn.

Would you like to be Counselor?: Yes please!

Other: 

-She still has her accent, probably out of slight spite for being surrounded by Americans. 

-The monocle in her FC is just for reading, and I can upload one without it if it helps.

-She grew out her hair once she got to camp, and doesn't understand how the kinda sorta star-looking specks work.

-Think Arthur, except less tsundere and a chick.
I promise Niji is coming soon, but I don't want to hastily post her without taking the time to properly update her. I hope she'll be worth the wait!

Lady Senbonzakura

Influential Creator





Join date

: 2014-05-03


Posts

: 6640


Age

: 20


Location

: shipping hell



KJ. Like AJ, but cooler.:

Name: Kyle Joshua "KJ" Arrington

Age (and Birthday): 16, February 7th

Appearance:

Spoiler:

(KJ, after learning how Athena children are born)

KJ usually opts for a dark gray hoodie over his camp shirt, and cargo jeans. He's often seen with earbuds in, or around his neck.

Biography: KJ was born to an English Literature professor at a community college in Atlanta, Georgia. Occasionally, money could be a bit short, but his mother taught him to keep away from trouble, and she did the best she could for her only child, so KJ lived a pretty darn good life. But, of course, he's a demigod, so that would stop soon.

When he was 14, his mother was diagnosed with melanoma and given a very poor prognosis. On her death bed, KJ's mother told him about his origins and her final wishes - at her behest, KJ was to travel to Camp Half-Blood and train to protect himself for later in life.

KJ made his pilgrimage north, barely avoiding some close encounters on the Greyhound buses he was forced to take, and eventually made it to camp, where he has been for two years.

Personality: KJ is a nice enough guy, but he tends to have a bit of a lax view on dark topics (including death). He might come across as crass, or rough around the edges, but he's not trying to be an asshole. KJ's simply grown to be that way. He's certainly not a horrible guy, and if you're not an outright dick, you two can get along quite swimmingly.

Parent: Hades

Ability:

- Death Sense: KJ has the ability to tell whether people he has previously met have gone on to the Afterlife, and whether they went to the Fields of Asphodel, Elysium, the Isles of the Blest, the Fields of Punishment, or reincarnation. He first discovered this when he felt his mother try for rebirth.

- Nether Attacks: KJ can harness small bolts of nether, the chthonic force that flows through the land of the dead and the living. It's not enough to kill, but it can cause some damage and temporarily drain a foe of stamina if used correctly. Nether attacks are entropic in nature, and variably more effective against monsters than demigods, since demigods are the product of more powerful deities.

Nether is a risky force that KJ does not like to rely on, since the wrong misstep can cause damage to surroundings (and, more likely, himself). KJ's Nether attacks come in the form of dark grey "discs" that fly towards whatever KJ is holding his hand out towards. Since he doesn't use it often, it's not particularly as "effective" as it could be. But it's better than nothing, right?

Weapon (if any): KJ has a Celestial bronze spear that he's pretty darn effective with.

Strengths: KJ has a sense of humor that can lighten the tension in otherwise stressful situations. He's sarcastic and self-deprecating, but not to the point of excess, and he's overall just a chill guy to be around. He's one of the more approachable Hades children.

Weaknesses: KJ has a weird fear of potential. He doesn't want to overachieve, because his mother told him that pride always goes before a fall. All that he's managed to work up just in the past two years, he could easily lose due to hubris. He's basically the polar opposite of prideful.

Would you like to be Counselor?: nah thx im good

Other: This is a rewrite of a Hades camper I had back on the old forums. He's essentially the same person (except born in the States, has a different name, and his soul hasn't been partially ripped from his body this time). Coincidentally, he also reflects a character I have planned for Harwell's 2. Oops.
_________________
Site Rules | Banner Submission | IR | Evergreen
Page 4 of 6 •

1, 2, 3, 4, 5, 6



Similar topics
---
Permissions in this forum:
You
cannot
reply to topics in this forum