Creative Commons
Original Creativity Center works are licensed under a
Creative Commons Attribution 4.0 International License
, unless stated by the owner. Permission to distribute commercially must come directly from the artist/writer.
Some individual works (RPGs, stories, artwork) may have their own licenses, so be sure to pay attention and heed those as well. The above purely exists as an umbrella license.
February 2019
| Sun | Mon | Tue | Wed | Thu | Fri | Sat |
| --- | --- | --- | --- | --- | --- | --- |
| | | | | | 1 | 2 |
| 3 | 4 | 5 | 6 | 7 | 8 | 9 |
| 10 | 11 | 12 | 13 | 14 | 15 | 16 |
| 17 | 18 | 19 | 20 | 21 | 22 | 23 |
| 24 | 25 | 26 | 27 | 28 | | |
Calendar

End of Year News (December 2017)
Thu Dec 28, 2017 3:57 am by Adrian
(It's been one year since I made a news thread, oops)
Merry Christmas/Festivus/whatever holiday you do or do not celebrate!
2017 was a pretty busy year IRL for most of us - according to forum statistics, our busiest month was in June with 1671 total posts, meaning our post rate has been a little …
[
Full reading
]
Comments: 0
Forum Bug
Wed Dec 28, 2016 3:18 am by Adrian
Hi all,
We're aware of a peculiar forum glitch that's causing some subforums to be locked.
Due to the lateness at this time, it might be a while before the glitch can be remedied, because despite my best efforts and as far as I can tell, everything seems to be working fine admin-side. It may have …
[
Full reading
]
Comments: 1
Discord News/Update Test
Thu Dec 08, 2016 1:35 am by Adrian
Comments: 0
5>
Page 3 of 3 •

1, 2, 3

Koharu Ueda:

Name: Koharu Ueda

Age: 13

Appearance:

> She stands at a height of roughly 5'5; perhaps a bit over.

> She has a bigger build, unlike her petite sister.

> When her hair is down, it reaches her hips; however, she will rarely wear it down.

> She bandages her arms to hide scars from wounds acquired when she was growing up.

Personality: Koharu was always the more aggressive and outspoken sister, making her more disliked amongst her family. Obedience is a great virtue coming from a family of slaves, and she exhibited none. Though innately rebellious and stubborn, Koharu is not disrespectful without cause. She is very much a team player, always focused on those she cares about, and is extremely selfless. The young shinobi tends to be a little reckless in her actions, but when lives are at stake, she is extremely tactful. If you get on her bad side, you're in danger. When Koharu's quick temper is flared, her physical power is greater, but her high intelligence is minimized.

Biography: Koharu Ueda was born to an extremely poor family of slaves in the Hidden Village of Sand. The legend of her family's bloodline is long and tragic: Supposedly, it began with a troublesome medic-nin who attempted to assassinate the Hokage for oppression many, many years ago, breaking the code of his powers. His abilities were sealed and all those who came from his blood were doomed to be lifelong servants to the proceeding Hokages.

Koharu is the youngest daughter of Gihika and Eito Ueda. Her older sister, Hitomu, was always the prodigious child due to her submissive nature and ethereal beauty; she was always able to bring her parents great honor and respect from families above them. Koharu, however, was always different. She wasn't as beautiful as her sister, nor as well-behaved. Her parents soon found out that it was because Koharu's chakras were miraculously not blocked: She was able to perform as a Shinobi. When she grew old enough, her parents sent her away alone to the Hidden Leaf to train as a ninja in hopes that her valiance would break the century-long curse upon the Ueda family.

However, Koharu remains bitter at her past.

Village: Konoha

Rank: Genin

Chakra Affinity: Earth

Clan?: N/A for now.

Jinchuriki?: Nope!

Weapons: Koharu normally utilizes basic weapons such as throwing knives and stars skillfully.

Team: Ace & Shaybay!

Statistics-

Ninjutsu: 6

Genjutsu: 4

Taijutsu: 5

Trivia/Anything Else?: N/A

Hime

Moderator





Join date

: 2013-05-19


Posts

: 8772


Age

: 19


Location

: N'al Ren



_________________
"You rise with the moon, I rise with the sun."
Infinity's Row: Interlude l Anaphora: Pariah l Infinity's Row: Uncontrollable l Anaphora: Vengeance]
Currently Reading: My Own Words by Ruth Bader Ginsburg
Currently Watching: Strong Girl Bong-soon
Name: Senju Hidema
Age: 13
Appearance:
Spoiler:
Personality: Hidema is incredibly smart for his age but he never really likes talking about it. He isn't fond of attention, he just wants to learn for the sake of learning. He's usually tired and spacy from all the studying he does, but he can get it together when he needs to. He will always help his teammates and but he will do anything to learn something new, even if it's risky.
Biography: Hidema's parents were always incredibly strict. They wanted him to be the best shinobi and one day reach the position of hokage as so many before him had. But he really didn't care about all that. He just wanted to learn and travel and help people. His parents weren't going to let him, though. They trained him every day and the only time he had to study would be late at night, which was when his bad habit of staying up appeared. It annoyed him to no end but he just did it anyway, not wanting to argue with his parents since they were always supposed to "know best".
However, when he was put on his team this changed.
The minute his parents heard a Uchiha was on his squad they blew up, screaming at him for letting this happen and trying to force him to change teams. Then Hidema snapped too. He didn't care about their clans' stupid feud, he didn't care about training so hard, he didn't care if he didn't become hokage. He just wanted to study, help his team succeed, and if he managed to become Hokage, fine.
His parents were not happy and basically threw him out, not wanting a son who didn't care about their dream.
So Hidema left and never looked back, spending all his time studying or with his team, and he was finally happy.
Village: Konoha
Rank: Genin
Chakra Affinity: Earth
Clan?: Senju
Jinchuriki?: Nah
Weapons: He has some kunai and throwing stars but nothing other than that
Team: Koharu and Makoto
Statistics-
Ninjutsu: 9
Genjutsu: 4
Taijutsu: 2
Trivia/Anything Else?: Nah!
_________________
_________________
"You rise with the moon, I rise with the sun."
Infinity's Row: Interlude l Anaphora: Pariah l Infinity's Row: Uncontrollable l Anaphora: Vengeance]
Currently Reading: My Own Words by Ruth Bader Ginsburg
Currently Watching: Strong Girl Bong-soon
Yuto:

Name:

Yuto

Age:

14

Appearance:

>He is 5'7"

>He has gauntlets that cover his fists and travel up his arms.

>He has a large, round cylinder strapped to his back though it is not clear why.

>He has burn marks and scarring on his back from training, though he keeps it hidden.

Personality:

Yuto is very introverted and hard to reach. He keeps his emotions hidden and does not openly express them easily. He is generally untrusting of others, learning he has to rely on himself and not anyone else since everyone in his past has let him down or been afraid of him. Yuto, after a pleasant meeting with the Hokage, looks up to this figure and has respect for him. Deep within him, Yuto has emotions of hatred at his father billowing, though he does his best to not think of the man.

Biography:

Yuto was born as the bastard child of the Kazekage in Sunagakure with his mother being a prostitute the Kazekage hired one evening. As such, only very few even knew of his existence. When Yuto was born, the Kazekage instructed the Tailed Beast Shukaku be sealed within him with the intent of him dying as a result of the procedure. Those responsible for the sealing initially rejected considering they had a suitable replacement for the Tailed Beast, but the Kazekage insisted. The sealing was completed and, surprisingly, Yuto accepted the Beast with no issue. The Kazkeage then sought to have the boy trained as he grew, figuring he could be used as a weapon for the Village if necessary. Yuto was raised by his mother for a portion of his childhood and he was always very cose to her. Considering there was no affection from his father, he attached to his mother and the love she showed him. However, one day when he was about 5, she mysteriously disappeared and was never seen from again. As a result, it simply left him and his father. The two were never close and the Kazekage always viewed Yuto as an inconvenience rather than as a child. Yuto grew to resent his father, hating him for all the things he did to him and forcing him to live this life. Instead, he got close with those who trained him. While they approached him with general apprehensiveness given his nature, they still showed him more care than his father ever did. At the age of 7, Yuto accidentally released the chakra of the Tailed Beast within him during a training exercise. Before it could be suppressed once more, he destroyed about an eighth of Sunagakure and killed a handful of shinobi. It was then that the people of the village finally noticed his presence, though it was not in a positive sense. All of his trainers abandoned him and he was alone once more, only being trained by the Kazekage instead of other shinobi.

When Yuto was 10, tensions began to grow between the Village Hidden in the Sand and the Village Hidden in the Leaf. The Kazekage, not wanting to go to war, offered up Yuto as a peace offering and as an extra form of defense for the Leaf. Though skeptical and with hesitation, they accepted and Yuto was sent over to Konohagakure. After a respectful meeting with the Hokage, he was enrolled in their ninja academy and given a team.

Village:

Formerly Sunagakure now living in Konohagakure

Rank:

Genin

Chakra Affinity:

Earth

Clan?:

Kazekage clan

Jinchuriki?:

Yes, he is the host of Shukaku, the One Tailed beast. He has used the power in the past, though it has been accidentally. He is hesitant to call upon the power as a result of the aftermath of his previous actions.

Weapons:

He keeps the standard items on him, but almost never uses them. His main weapon of choice is gauntlets of compressed and hardened sand that he keeps around his hands. He can utilize these in many ways that will be revealed!

Team:

Rei and Kumori (SORRY!! xD)

Statistics-

Ninjutsu: 7

Genjutsu: 3

Taijutsu: 5

Trivia/Anything Else?:
_________________
I may fall
But not like this: it won't be by your hand.
Realizing a year late I haven't given credit to Lady Sen for the amazing avi! <3

boyhoy

Administrator





Join date

: 2013-05-09


Posts

: 13499


Age

: 23


Location

: Beacon Academy



I'm already loving Yuto. Accepted!
_________________
"You rise with the moon, I rise with the sun."
Infinity's Row: Interlude l Anaphora: Pariah l Infinity's Row: Uncontrollable l Anaphora: Vengeance]
Currently Reading: My Own Words by Ruth Bader Ginsburg
Currently Watching: Strong Girl Bong-soon
Name: Hayate Tousa
Age: 27
Appearance:
Spoiler:
Personality: Since his early childhood, Hayate was very independent and self-confident, at times even appearing arrogant and condescending. Despite that, Hayate was very perceptive and intuitive, quickly realizing the situation for what it was. Hayate later joins the Anbu became even more stern, aloof and cold toward others, following all the rules to the letter, chastising any who disobeyed them and willing to abandon his comrades to finish missions. During his time in the Anbu however, Hayate gained a reputation for his cold-bloodedness.
As an adult, Hayate typically has a relaxed and almost bored attitude, not prone to getting too worked up about anything or by anyone. Despite his increasingly growing reputation and prowess as a ninja, Hayate has shown no signs of arrogance, and is rather modest about his abilities. He is habitually tardy, showing up when it suits him, using excuses that convince nobody, and later leaving for equally poor reasons. Though Hayate wants others to believe this is how he always acts, he only does so for matters that aren't of particular importance.
In truth, Hayate is rather a solitary, and matter-of-fact person. Hayate is still just as apathetic as he was during his youth, often speaking bluntly about sensitive topics, unless it comes to the team he was entrusted with, which he cares for deeply. His father's sacrifice for him changed him severely. More particularly, he became committed to teamwork and always places teammates' well-being above the mission's: he believes goals can be accomplished more effectively together, asking for help when he needs it, providing help when it is requested of him, and praising allies when they deserve it. An abuse of one's teammates is the only thing that can makes Hayate cast aside his normally stoic demeanour, causing him to attack without mercy or his usual sense of sportsmanship. He expects his prospective students to demonstrate this same devotion to teamwork.
When he first meets his students on the genin team he was assigned, Hayate claims to have many hobbies, none of which he chooses to share at the time. He is known to be an avid fan of the Icha Icha series of novels; he always has one of the books with him and regularly reads it, even while talking to others.
Biography: Hayate was born to a relatively normal family in the Hidden Leaf, the only unique thing being that he had a step-father; his biological father had disappeared before he was born and his mother didn't speak of his. Both his parents were shinobi, and as such he was expected to follow in their footsteps. His mother was a particularly reknown shinobi, whereas his step-father was more well-known as a goofball. Even among the Uchiha, his father was practically a laughingstock. When Hayate was 18, however, his mother passed due to natural causes. His father changed to become more responsible, doing his best to raise Hayate as best he could.
When Hayate joined the ANBU, Chichi, his father, would worry about him even more than usual. When Hayate was sent on a particularly difficult mission and no word of what had happened to them for about a week reached the village, his father went out looking for him.
Hayate had been captured, and if it hadn't been for his father he likely would've been killed. Chichi sacrificed himself to let his son escape, handing him one of his Sharingan in order so that his son could use it now. The other eye had been stolen by the man who had captured and killed Hayate's squad, but his father wanted him to at least have this one. Hayate accepted it, and as he watched his father take his last breaths the Sharingan changed into a Mangekyo Sharingan.
Only a few months had passed before he was assigned a genin squad. This was done in part to keep him from lingering on his father's death and also because it was apparently what his father had wanted, so that he wouldn't have to continue in the ANBU. He accepted, although he still isn't sure whether or not he's ready for all this.
Village: Konoha
Rank: Jonin
Chakra Affinity: Lightning
Clan?: None
Jinchuriki?: No
Weapons: Ninja weapons
Team: Rei, Kumori, and Yuto
Statistics-
Ninjutsu: 7
Genjutsu: 3
Taijutsu: 5
Trivia/Anything Else?: He secretly likes being called "Dad"
_________________

Ace

Influential Creator





Join date

: 2013-09-04


Posts

: 6376


Age

: 22


Location

: Made in Japan



The perfect Daddy in lieu of daddy issues. Accepted!
_________________
"You rise with the moon, I rise with the sun."
Infinity's Row: Interlude l Anaphora: Pariah l Infinity's Row: Uncontrollable l Anaphora: Vengeance]
Currently Reading: My Own Words by Ruth Bader Ginsburg
Currently Watching: Strong Girl Bong-soon
Made a linked list of all the teams. Figured it'd help us keep track of who's who.
Teams:
(13 year age group)
Leader:Members:
Uchiha Makoto
(Ace),
Ueda Koharu
(Hime),
Senju Hidema
(Shaybay)
Leader:
Sarutobi Niikura
(Shaybay)
Members:
Uzumaki Kira
(Ace),
Inuzuka Sanari
(Shaybay),
Uchiha Kozuke
(Ronan)
(14 year age group)
Leader:
Tousa Hayate
(Ace)
Members:
Ketsueki Kumori
(Salphirix),
Yuto
(Ronan),  
Hyūga Rei
(Ace)
Leader:
Nara Yabuto
(Ace)
Members:
Nekoka Akiha
(NightOwl),
Sarutobi Azami
(Writing),
Nara Ayaka
(Ronan)
(15 year age group)
Leader:Members:
Akimichi Choma
(Ace),
Yamanaka Inochida and Nara Shikari
(Shaybay)
Leader:
Hyuga Hideo
(Writing)
Members:
Yuki Hakari
(Ace),
Uchiha Shigure
(Writing),
Aburame Mitsugi
(Ronan)
_________________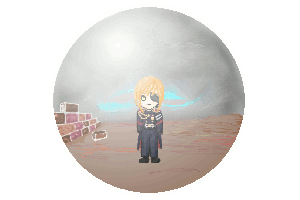 Thank you so much Athena! You're amazing!!

Forum Rules..

• •

..Anaphora: Entropy..

• •

..

Anaphora Wiki
Spoiler:

NightOwl

Retired Staff





Join date

: 2013-05-09


Posts

: 1103


Age

: 22


Location

: Coding hell



Page 3 of 3 •

1, 2, 3


Similar topics
---
Permissions in this forum:
You
cannot
reply to topics in this forum