Creative Commons
Original Creativity Center works are licensed under a
Creative Commons Attribution 4.0 International License
, unless stated by the owner. Permission to distribute commercially must come directly from the artist/writer.
Some individual works (RPGs, stories, artwork) may have their own licenses, so be sure to pay attention and heed those as well. The above purely exists as an umbrella license.
June 2018
| Sun | Mon | Tue | Wed | Thu | Fri | Sat |
| --- | --- | --- | --- | --- | --- | --- |
| | | | | | 1 | 2 |
| 3 | 4 | 5 | 6 | 7 | 8 | 9 |
| 10 | 11 | 12 | 13 | 14 | 15 | 16 |
| 17 | 18 | 19 | 20 | 21 | 22 | 23 |
| 24 | 25 | 26 | 27 | 28 | 29 | 30 |
Calendar

End of Year News (December 2017)
Thu Dec 28, 2017 3:57 am by Adrian
(It's been one year since I made a news thread, oops)
Merry Christmas/Festivus/whatever holiday you do or do not celebrate!
2017 was a pretty busy year IRL for most of us - according to forum statistics, our busiest month was in June with 1671 total posts, meaning our post rate has been a little …
[
Full reading
]
Comments: 0
Forum Bug
Wed Dec 28, 2016 3:18 am by Adrian
Hi all,
We're aware of a peculiar forum glitch that's causing some subforums to be locked.
Due to the lateness at this time, it might be a while before the glitch can be remedied, because despite my best efforts and as far as I can tell, everything seems to be working fine admin-side. It may have …
[
Full reading
]
Comments: 1
Discord News/Update Test
Thu Dec 08, 2016 1:35 am by Adrian
Comments: 0
5>
Page 28 of 92 •

1 ... 15 ... 27, 28, 29 ... 60 ... 92


Ebony: So long as he doesn't have an episode during a surgery or something, yeah, he's probably pretty decent. That's a whole other story that I don't want to get into, and I have a feeling Psyche wouldn't want to know anyway. "Dad? Yeah, absolutely. He'd get wound up if he stepped on an ant on accident." I grin back at the younger girl. "Don't worry, he doesn't bite. You'll be just fine here."
_________________

Thanks so much to Lissy for the signature!
~Liatris~

Iris and I waved dad goodbye with Flora in my arms as he went off to the Row. My sister and I shared a look but we knew that it was for the greater good that they met again. Dad always said the Row was a good thing, no matter what anyone else said, and we believed him. Once dad disappeared in the distance Iris and I went back in the house. I went to go put Flora in bed and Iris went to start dinner, the both of us eager for dad's return.

~Circe~

Once I was sat down in the living room with my dinner, my favorite movie playing, mom and dad passed through the living room.

"Alright, we'll be back soon, we promise," dad said while ruffling my hair, "We'll take care of whatever is wrong."

"I know, you guys got this!" I said, pumping a fist in the air and getting a laugh out of both of them.

"There's my girl," Dad said before they both gave me a kiss on the head and headed out towards the Row headquarters.

~Psyche~

I nodded slowly but smiled back, not completely convinced yet. But I guess I could trust them all for now, "That's good! I haven't met too many doctors and nurses that were good..."
_________________
I am, and always will be, the optimist.
The hoper of far-flung hopes and the dreamer of improbable dreams.
Ebony: Aww, poor thing. How the hell can you be horrible to someone with a face like that? You'd have to be a real asshole to do that. "Oh, I'm sorry sweetheart." Sitting in a car makes moving a bit more difficult, but I manage to fidget over so that I have a more direct look of her. "Are those bad doctors and nurses still being mean to you?"
_________________

Thanks so much to Lissy for the signature!
~Psyche~

"It's ok," I said, my hands raising to play with my hair as we started talking about the doctors and nurses, "I haven't seen them in a while..."
_________________
I am, and always will be, the optimist.
The hoper of far-flung hopes and the dreamer of improbable dreams.
- Raiden -

"What are you thinking?" I stood still as my father paced, staring daggers into the side of his face. "Do you realize what this could mean for you? Do you realize what this could mean to the other people in the Row–"

Dad abruptly stopped, staring at me and pressing his lips together with frustration. "Look, Raiden, I get it. It's dangerous. But so is this new threat that's roaming around. Any risk is worth taking if it saves lives."

"He's a fraud."

"You know this, how?"

We held our gaze at each other for a long while in silence. Finally, I broke and sighed, shaking my head in disbelief. "This is ridiculous," I muttered under my breath.

He was quiet for another moment. "You're talking like you have experience," he said, coldness in his tone.
_________________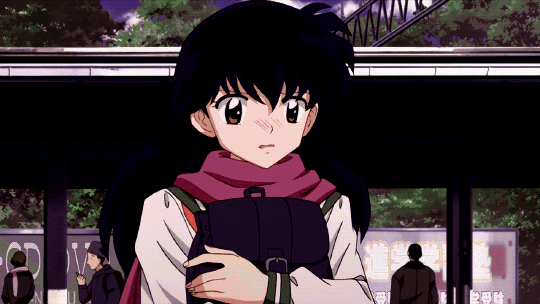 "She was the light."

Hime

Moderator





Join date

: 2013-05-19


Posts

: 8418


Age

: 19


Location

: N'al Ren



~Iris~

I just met up with your uncle and aunt, I'm not sure what time we'll be back, just promise me you three will be safe.

I gave a sad smile and showed Liatris the message before responding, Of course we will, dad. You be safe too, love you.

I was about to set down my phone when another message came through. Liatris was playing with Flora, waving her arms around and making silly faces, but looked up with an eyebrow raised, "Dad again? He's being more paranoid than usual."

I threw a pillow at him and Flora giggled as he stuck his tongue out at me, "No, it's Circe. She's asking if we think they're going to be alright."

"Of course they will," Liatris said and I started typing a similar message, "They've been through this before. It's what made dad paranoid in the first place..."
_________________
I am, and always will be, the optimist.
The hoper of far-flung hopes and the dreamer of improbable dreams.
Oh my God. It happened again.

Where am I now?

Am I still... here?

~Korei~

I paced through the streets and alleyways of the large city, keeping to myself and slinking amongst the shadows. My breathing started to slow, albeit only slightly.

It happened again. This was about the eighth time it happened, but something about it felt... different. My head ached just trying to think about my last memories, on the shores of a lifeless lake. Was it a lake, or a building? Their faces... I can't even remember their faces.

As I continued my brisk walk, I attempted to listen to some of the denizens of Ald Ruhn, trying to hear what had changed since.

"Shame what happened at the Academy," a uniformed woman spoke to her companion.

Academy? I was bewildered. From what I remembered, N'al Ren didn't even have a preschool. This was definitely not the world I came from...

"A girl dying in a washroom? And the Row... reinstating the Row?" A man shuddered at the last sentence, which made me almost stop in my tracks.

Reinstating? My anxiety began to return - my hands started quivering, and my chest fluttered with palpitations. What the fuck had happened? How long did I skip this time?

Before I could do anything, I watched as a man of short-stature, likely in his early 30's, rounded the corner. He was hauling an apparently very-heavy briefcase, and a worried expression accompanied his shuffling pace.

Part of me screamed "Hide! Another person!" But I was strangely drawn to him. I couldn't explain it. Then again, there's a lot of things about my life at this point that I couldn't explain. At any rate, I walked up to him slowly, raising my hand. He looked up, flinching for a moment before relaxing.

"I apologize," he said quietly. "But I just came from the Academy and, as you can probably gathered, it's not a very pleasant scene."

He surveyed me for a moment. "Hmm... why do I get the feeling that I recognize you from somewhere? No, no, that's not the feeling. It's like..."

The man shook his head. "Ah, forget it. At any rate, I can tell you have a lot of questions. Questions that most people might find strange, or stupid. You're definitely not an ordinary girl."

"And you're not an ordinary professor," I noted, glancing at his suitcase. There were text books in there. I don't know how I knew that, I just... did.

"So we're on the same level, at least." He smiled. "Let me take you to the library. I might be able to answer some of your questions."

"But you don't even know what they are?" I questioned.

The professor thought for a moment, then shrugged. "Well, that's why I said 'might.'"

He had me there. "...All right. But I don't know how much good it'll do for me to have my answers questioned if there's nothing I can do about it, Mr.... what's your name?"

"What you need is peace of mind. Answers may give you just that." He rounded on his heel, beckoning for me to follow. "And I'm Professor Blundeau, of the Academy's History department. But you may call me Luka, since you're not one of my pupils."


---


"Reviving the Row?!"

Rafael's voice rose almost to the ceiling, and his sister was forced to move her communicator away from her ear.

"Rafe, promise me you won't leave Daseos. I promise, this is nothing. And besides, you owe the Row nothing."

"I... I'm just... they... Reviving the Row?!"

Silvien sighed. She could definitely feel the presence of her daughter listening to the conversation on the other side of the door, and her brother was likely there as well. So much for keeping it discreet.

"Rafe. You have a family now. With Gretchen. Helen. And Zavier. Your wife and kids need you home." As Silvien spoke, her throat began to swell. It had been several years since she had seen her brother since he took on a diplomatic position for the new N'al Renian government. She had gone on a trip to the commonwealth capital some odd years ago to see him, but even with that trip, she still found the long distance difficult to deal with.

"Silv, I'm not leaving this island," he muttered. Obviously some restraint on his end. "But... I can't help being scared for you. You know that. And mom knows that as well."

"I'm not abandoning my kids either, Rafe. I just... I don't know what to do. I'll have to see what Elias and the others think."

On the other side, Rafe nodded, though his sister couldn't see. It was quite an annoying habit of his. "He's always had his head on the ground, rather than the skies. No offense to Resh."

Silvien chuckled. "I'll talk to you later, Rafe. Between what happened at the school, and now this... it's a lot to think about."

"Have a good night, Silv!" (It was about sundown where Rafael lived, as opposed to the current time in N'al Ren). "And please... take care of yourself."

The call ended, and Silvien looked around her bedroom, still trying to drink in the chaotic events of today.
_________________
Site Rules | Banner Submission | IR | Evergreen
Ebony: "Well, that's good at least." But "haven't seen them in a while" is totally different from "not seeing them ever again." I'm starting to think that the red flags that were popping up before are more legit than I gave them credit. "Well, if you come back to our house and feel comfortable around Dad, you could start seeing him instead of those mean doctors. He'll be much nicer to you than them, I promise."
_________________

Thanks so much to Lissy for the signature!
~Psyche~

"Y-yeah," I said with a nod although I was really scared to say it. Every doctor hurt. All the surgery hurt so bad, mama was the only one who actually helped. Mama said I wouldn't need to see them anymore unless I really had to. Mama fixed me better than anyone else, I didn't want another doctor...but I didn't want to be mean. Maybe...maybe he could be nice.

"I-I'm sorry I'm scared of doctors," I said quietly, letting my head fall as I realized I sounded like a baby.
_________________
I am, and always will be, the optimist.
The hoper of far-flung hopes and the dreamer of improbable dreams.
- Taylor -

Irene frees us so suddenly that, without the vines to support me against the wall, I nearly fall face-first into the ground. "I-I had that under control, you know!"

"Just shut up and be grateful, Taylor," Arthur snaps, showcasing a rare moment of annoyance. He sounds more like his normal, Arthur self when he adds, "Do you think we'd be able to help Irene?"

"Don't know." If I had my rifle, Teddy would already be a goner. But I don't have it, which makes things more difficult for me.


- Kendra -

"'Kay," I say. I half-expect my voice to sound fragile, but it's not. I guess I just don't know what to make of this.

"Come on," Mom says. "Let's get you two and your sister home. We can talk more at length about the matter then."

I nod, following along as I let her take the lead to the car.
_________________
[Infinity's Row: Interlude l Anaphora: Pariah l Infinity's Row: Uncontrollable l Anaphora: Vengeance]
Currently Reading: Carrie by Stephen King
Currently Playing: Final Fantasy XV
Page 28 of 92 •

1 ... 15 ... 27, 28, 29 ... 60 ... 92



Similar topics
---
Permissions in this forum:
You
cannot
reply to topics in this forum