Creative Commons
Original Creativity Center works are licensed under a
Creative Commons Attribution 4.0 International License
, unless stated by the owner. Permission to distribute commercially must come directly from the artist/writer.
Some individual works (RPGs, stories, artwork) may have their own licenses, so be sure to pay attention and heed those as well. The above purely exists as an umbrella license.
July 2018
| Sun | Mon | Tue | Wed | Thu | Fri | Sat |
| --- | --- | --- | --- | --- | --- | --- |
| 1 | 2 | 3 | 4 | 5 | 6 | 7 |
| 8 | 9 | 10 | 11 | 12 | 13 | 14 |
| 15 | 16 | 17 | 18 | 19 | 20 | 21 |
| 22 | 23 | 24 | 25 | 26 | 27 | 28 |
| 29 | 30 | 31 | | | | |
Calendar

End of Year News (December 2017)
Thu Dec 28, 2017 3:57 am by Adrian
(It's been one year since I made a news thread, oops)
Merry Christmas/Festivus/whatever holiday you do or do not celebrate!
2017 was a pretty busy year IRL for most of us - according to forum statistics, our busiest month was in June with 1671 total posts, meaning our post rate has been a little …
[
Full reading
]
Comments: 0
Forum Bug
Wed Dec 28, 2016 3:18 am by Adrian
Hi all,
We're aware of a peculiar forum glitch that's causing some subforums to be locked.
Due to the lateness at this time, it might be a while before the glitch can be remedied, because despite my best efforts and as far as I can tell, everything seems to be working fine admin-side. It may have …
[
Full reading
]
Comments: 1
Discord News/Update Test
Thu Dec 08, 2016 1:35 am by Adrian
Comments: 0
5>
Page 24 of 93 •

1 ... 13 ... 23, 24, 25 ... 58 ... 93


-Teddy-

"Everyone in the world cares what other people think," I said after I wiped a shaky hand across my mouth. Straightening up again, I stumbled further and further into the south side of the city. As soon as they saw me, a few men standing on the various street corners began to approach me, slowly opening their jackets to show me all the products they had for sale. They had seen me before too many times, but I had stopped buying from people on the street about a year ago. At least a set dealer ensured higher quality.

"Are you still talking?" I stuttered with an over dramatic sigh as I whipped my head around to look at her, causing another moment of dizziness. Ciel, the pair certainly wasn't helping me maintain my high. If I had to hear another comment from Taylor again I was sure I would suddenly become sober. Well, that feat might have been impossible but still.

"Do you know how hard it is being me? Trying to please you Row kids. Everyone else is so easy but you all love my lame sister who touches lepers or whatever? I work hard at that every day. Not stupid and pointless things like school. Newsflash: I already have money" I said as I made my down a side alley covered in trash and dirt.
_________________

Kane

Honorary Patron





Join date

: 2013-07-01


Posts

: 8990


Age

: 101


Location

: High above you



~Psyche~

"N-no I don't, Mama didn't tell me. I'm sorry," I said, my head still down to try and hide the tears pricking at the corner of my eyes. I sniffed once and finally looked up again, "But I don't have to stay long, I can figure something out."
_________________

Love doesn't discriminate, between the sinners and the saints
It takes and it takes and it takes, and we keep loving anyway
We laugh and we cry and we break and we make our mistakes
Yupik: I get off the phone with Miranda as the bus starts coming to a stop in front of the school. If possible, I'm feeling even more anxious coming off this bus than I did coming on. Ben and Alyssa are okay, and I know my family's okay too. Hearing Miranda talk about Amanda, though... spirits, please don't let this puppet man have anything to do with her. For everyone's sake, but for me and my family, too. "We wouldn't be surprised if your friend was right. Amanda did say she'd come back. Your instability makes this a perfect time for her to do just that."

Amanda can wait; first, I need to find my family. The crowd of people in front of the school is massive , what with parents looking all over the place for their kids. How long is it gonna take me to find- oh, wait, thank the spirits. Somehow I notice Natasha's car, and the rest of my family's not too far from it. Oh spirits, thank the spirits, they're okay, they're all okay, oh spirits yes. I don't pay much attention to the people I move through before finally embracing Ebony in a tight hug. I want to say more, tell her how sorry I am that she had to see what she did, but I don't know if Kendra or Landon know yet. So instead I just breathe out, "Oh, Ebbie," before letting go and hugging Landon too. "Oh guys, I'm so sorry I took so long to get here." I keep babbling on as I move over to Kendra. "How're you all doing? I-"

It's only then that I notice the small girl hiding behind Kendra's legs. She's too young to be one of Landon's friends, and I don't think she's a sister of any of the kids' friends. It takes me a second or two before I start speaking again. "Oh, sorry sweetheart, I didn't see you there. What's your name?"
_________________

Thanks so much to Lissy for the signature!
Gemma~
I bite my lip slightly as the two siblings converse. I didn't want to interrupt or anything so I just kept my eyes trained on my lap only glancing up every few minutes.
_________________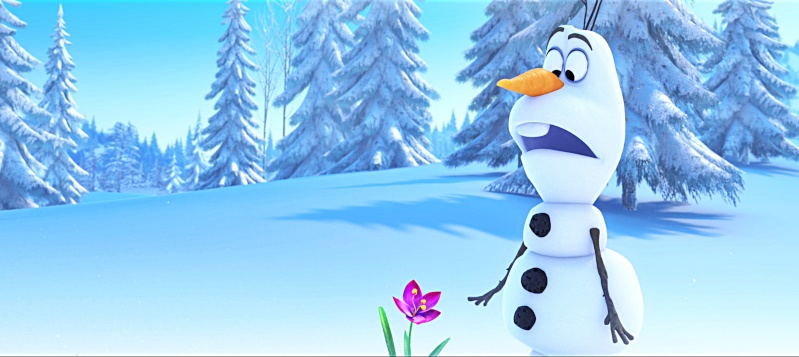 Hi! I'm Mythie and I like Warm Hugs

Mythie

Epic Creator





Join date

: 2013-05-13


Posts

: 8911


Age

: 19


Location

: Hogwarts



- Arthur -

"You think money's everything? I'm pretty dang well off too, but you don't see me -- "

Good gods, if I have to hear another word of their bickering, I'm going to lose it. "Hey, Teddy, how close are we to your destination?"


- Kendra -

"Hon, no, you aren't going to trouble anyone," Mom promises.

"Yeah, don't worry," I say, squeezing her hand. "I want to be your big sister for a day. Besides, you're too cute to be left out on your own."

I'd like to say more, but then Dad makes his way to us, embracing both Ebony and Landon before he does the same to me. I almost ask what's prompting this kind of behavior from him and Mom, but he turns to Psyche before I get the chance.
_________________
[Infinity's Row: Interlude l Anaphora: Pariah l Infinity's Row: Uncontrollable l Anaphora: Vengeance]
Currently Reading: Reflection: A Twisted Tale by Elizabeth Lim
Currently Playing: Buffy the Vampire Slayer
~Psyche~

"O-ok," I muttered, still not feeling better about making them take me in.

Then another man rushes up to them and I'm shrinking away again. Maybe one day I'll be more brave.

"Psyche, sir," I introduced myself, wondering if it was going to be bad that so many people knew my name.
_________________

Love doesn't discriminate, between the sinners and the saints
It takes and it takes and it takes, and we keep loving anyway
We laugh and we cry and we break and we make our mistakes
~Serena~
"I hate how they babysit us like that. The way I see it, if you pass your exams then your attendance shouldn't matter. Everyone learns differently, after all, and being shoved into a classroom isn't the best approach for some people..." I said, my head shaking as I pulled a folder from under my arm and opened it. My attention is then shifted to the folder's contents- some blueprints for a larger scale building I was working on- and my eyebrows knitted as my eyes scanned it once again.

"Anyway, I should get back to my work. It was nice to meet you, Gemma, and I'm glad that you're both alright," I said, eyes lifting from the papers as the words escaped from my mouth. I gave Raiden a look that said we'll talk later before pivoting on my heels and heading upstairs to my bedroom, solely focused on the blueprints in my folder.
_________________

Cana

Profound Creator





Join date

: 2014-07-15


Posts

: 3293


Age

: 18


Location

: crystal tokyo



-Teddy-

"Super close," I slurred, ignoring Taylor completely as my feet mucked through an exceptionally heavy coating of plastic casing and used bottles. Coming up at a fork in the alley, I broke away from Taylor and tried to sprint down the left fork. Unfortunatley, my feet had other ideas. As I went, my feet tangled under me and caused me ot fall to the grimey stone street.
_________________

Kane

Honorary Patron





Join date

: 2013-07-01


Posts

: 8990


Age

: 101


Location

: High above you



Ebony: Dad smiles back. "Well, it's nice to meet you, Psyche."

Gods, I'm ready to get out of here. As Dad unwraps himself from hugging Ken I cross my arms around my chest. "Yeah. Psyche's coming home with us to stay for the night."

That gets Dad's attention. His eyes swell a bit behind his glasses before quickly flicking over to Mom. Seeing no surprise or response from her he looks back at Psyche, still smiling. "Alright then. Do you need to get anything else to bring with you sweetie?"
_________________

Thanks so much to Lissy for the signature!
~Psyche~

"Oh, no," I said a bit awkwardly, "I-I don't have anything really..."

Mama hadn't left me with anything this time so I was on my own for food and clothes. At least I had been before now, living on the streets.
_________________

Love doesn't discriminate, between the sinners and the saints
It takes and it takes and it takes, and we keep loving anyway
We laugh and we cry and we break and we make our mistakes
Page 24 of 93 •

1 ... 13 ... 23, 24, 25 ... 58 ... 93



Similar topics
---
Permissions in this forum:
You
cannot
reply to topics in this forum