Creative Commons
Original Creativity Center works are licensed under a
Creative Commons Attribution 4.0 International License
, unless stated by the owner. Permission to distribute commercially must come directly from the artist/writer.
Some individual works (RPGs, stories, artwork) may have their own licenses, so be sure to pay attention and heed those as well. The above purely exists as an umbrella license.
June 2018
| Sun | Mon | Tue | Wed | Thu | Fri | Sat |
| --- | --- | --- | --- | --- | --- | --- |
| | | | | | 1 | 2 |
| 3 | 4 | 5 | 6 | 7 | 8 | 9 |
| 10 | 11 | 12 | 13 | 14 | 15 | 16 |
| 17 | 18 | 19 | 20 | 21 | 22 | 23 |
| 24 | 25 | 26 | 27 | 28 | 29 | 30 |
Calendar

End of Year News (December 2017)
Thu Dec 28, 2017 3:57 am by Adrian
(It's been one year since I made a news thread, oops)
Merry Christmas/Festivus/whatever holiday you do or do not celebrate!
2017 was a pretty busy year IRL for most of us - according to forum statistics, our busiest month was in June with 1671 total posts, meaning our post rate has been a little …
[
Full reading
]
Comments: 0
Forum Bug
Wed Dec 28, 2016 3:18 am by Adrian
Hi all,
We're aware of a peculiar forum glitch that's causing some subforums to be locked.
Due to the lateness at this time, it might be a while before the glitch can be remedied, because despite my best efforts and as far as I can tell, everything seems to be working fine admin-side. It may have …
[
Full reading
]
Comments: 1
Discord News/Update Test
Thu Dec 08, 2016 1:35 am by Adrian
Comments: 0
5>
Page 6 of 29 •

1 ... 5, 6, 7 ... 17 ... 29


~Antonin~

"You are too, from what I've gathered," I told him honestly. That was what my parents always wanted me to be: calm, polite, and collected. Maybe not to this much of an extreme, but still. I was always the wild card, never like many of the other heirs who followed every order and kept themselves in line. It made a lot of people look down on me but it also gave me a certain edge that they understood, no one ever knew what I was up to.
_________________
I am, and always will be, the optimist.
The hoper of far-flung hopes and the dreamer of improbable dreams.
~Dorian~
I chuckled at his last remark, decided not to comment as I strolled back to the rest of my House. His words had weight, although he completely overlooked that fact that the princess had very little input in this ordeal as a whole. From what I had gathered, she didn't want the Kingstrial to exist at all - for that, I had sympathy for the girl. Being forced to choose the future king of a kingdom simply because you were a woman must have been something awful to go through. However, to not take advantage of such an opportunity would be foolish.

My gaze hardened, the only marking of the thoughts cycling through my head.

I must win.
_________________

Cana

Profound Creator





Join date

: 2014-07-15


Posts

: 3262


Age

: 18


Location

: crystal tokyo



-Kyros-

"Maybe you're right," I said with a smile as I shifted one of the plates on my uniform, the metal sliding down my shoulder as smoothly as if it were mercury. I wasn't the best out of my siblings when it came to my ability. Ophelia outpaced me due to her personality, much to my father's delight. However, I was still as fierce as I would allow myself to be without being as cruel as some. No son or daughter of iron and Zander Samos could ever be called weak.

Just thinking about Ophelia made my mind drift off to thinking about how she must be handling all of this. I could see her now in the box wearing a dress made of metal, whether it be smooth like silk or rough with spikes and features.

-Maximillian-

"Good morning, Lunaria," I greeted politely as she entered the box before focusing my eyes on the floor of the garden again. Lunaria wasn't direct family of Lord Osanos, merely a niece. I could have conversations with her without too much of a fear of retaliation even though her father knew exactly who I was and had used me on more than one occasion.
_________________

Kane

Honorary Patron





Join date

: 2013-07-01


Posts

: 8957


Age

: 101


Location

: High above you



~Lunaria~
I hear my name and turn, a smile pulling at my lips as I see the source. "Good morning, Maximillian. How are you this fine day?" I ask. Max was a servant of my cousin's family so I had seen him fairly often. I enjoyed his company and he was always very kind when I was around. I also pitied him having to serve my Uncle who was not the kindest man to ever live.
_________________
I may fall
But not like this: it won't be by your hand.
Realizing a year late I haven't given credit to Lady Sen for the amazing avi! <3

boyhoy

Administrator





Join date

: 2013-05-09


Posts

: 13276


Age

: 22


Location

: Beacon Academy



- Anya -

I followed after my sister, attempting to feign formality as best as I could. It was a big day, after all, and I didn't want to ruin it for her.
_________________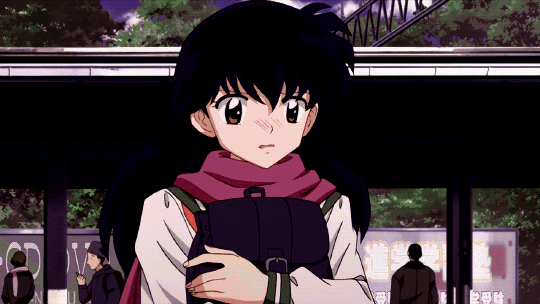 "She was the light."

Hime

Moderator





Join date

: 2013-05-19


Posts

: 8418


Age

: 19


Location

: N'al Ren



~Antonin~

"How are your siblings, by the way?" I asked him, remembering he had brought up Ophelia in that little argument, "I haven't seen them in a while either."
_________________
I am, and always will be, the optimist.
The hoper of far-flung hopes and the dreamer of improbable dreams.
-Maximillian-

"I'm doing quite well. How are you today? Excited about your cousin choosing her husband?" I asked with a lazy smile, trying my best to make my voice as upbeat as I could. Having your ability constantly suppressed made you feel physically ill, but I couldn't let on about.

"Who knows, maybe you're next," I said before I cupped a hand around my mouth to whisper "It certainly won't be your other cousin here. A little too much talk" Talking with Lunaria was about as social I could be without being deemed dangerous.

-Adara-

"Adara, Anya," my mother said lightly as the sentinels guided us through two massive diamond glass doors into the atrium. As usual, it was impeccably kept, but not by our mother. Every bloom was just perfect enough to indicate greenwarden work. Our mother stood in an elegant gown of blue and green complete with emeralds and sapphires on her long sleeves as she lorded over a small tree just coming up from the ground.

"Ah girls," another voice called from a bench nearby. Our father stood after speaking, his military badges and uniform striking an imposing figure. Only his eyes were not those of a soldier, they were those of a heartbroken, sympathetic father.

"Let's make what I have to say as quick as possible. I don't want to drag this on too long for either of you. Anya, I've promised you to another house to be their newest wife," he said, his words seeming to pain him physically. Even now, I could tell he had little control over any part of his daughter's fates.

-Kyros-

"Ophelia is just as icy and cold as always. Always training, always," I said, my eyes darting yet again to the Provos guard. I swore I would never reveal how kind and warm she really was. If father knew he had two disappointments instead of just one, there was nothing left for him except to try for another heir, a perfect one.
_________________

Kane

Honorary Patron





Join date

: 2013-07-01


Posts

: 8957


Age

: 101


Location

: High above you



- Anya -

My disposition dropped immediately, and my head began to spin.

"What?"
_________________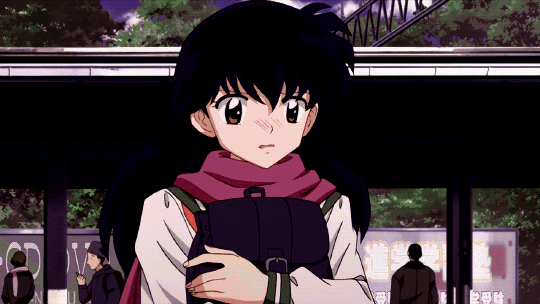 "She was the light."

Hime

Moderator





Join date

: 2013-05-19


Posts

: 8418


Age

: 19


Location

: N'al Ren



~Lunaria~
I had to be careful how I answered, especially with so many important people being present. It would do me no good to speak as bluntly as my cousin at a time like this. Even though I was comfortable around Max, I knew there were many ears listening, especially in a place like this.

"I am excited, yes. It will be interesting to see who wins Kingstrial today," I muse, my finger resting against my chin as I pretend to think about who will win. Truthfully, I couldn't care less, but appearances had to be kept up right now.

I giggle at his second question, trying to hide it behind my hand. "I have a feeling I will not be as lucky as Aurelia. Even if she is chatty, her father is still the Lord," I point out in a whisper, keeping my voice down to mask my words.
_________________
I may fall
But not like this: it won't be by your hand.
Realizing a year late I haven't given credit to Lady Sen for the amazing avi! <3

boyhoy

Administrator





Join date

: 2013-05-09


Posts

: 13276


Age

: 22


Location

: Beacon Academy



~Aurelia
"Oh, Lunaria, you're finally here. I was wondering where you'd gone off to. I thought you'd gotten lost - you know, how you always got lost when you came to visit when we were younger? I was about to send a guard to find you," I say with a laugh. "So, how have you been?" I ask, not noticing she'd been chatting with Maximillian.

Truth was, I'd always let her get lost by leaving her behind. I had always felt deep down inside that the poor girl was jealous of me. And of course, my resentment for my father may have had something to do with it as well, but it was obvious to me Lunaria didn't like me, no matter what front either of us put up.

~Jaune
It was late afternoon when I finally reached the outskirts of the Red village that was controlled by House Welle. I was starving at this point - all I'd found to eat were some berry bushes here and there, and half the time I spit them out because they tasted awful or I remembered they were poisonous. We didn't usually come out this far to pick berries, so some of them were unfamiliar as well. With all the walking I'd done, all I wanted to do was eat and go to sleep. But how was I supposed to get someone to let me into their home without raising any suspicion? After all, they might just go tell some Silvers right away...

~Arion
Looking around at my competition, I tried to make an order of who I should be most concerned about having a strong performance...

Well, let's see. Usually, of course, you have to watch out for House Osanos, Merandus, and Samos. Of course, with the heir to the Osanos being that girl, I had nothing to worry about there. Word has it she wanted to compete or so the rumors were, but it concerned me not right now. That left at least Merandus and Samos. Out of the two, I was more worried about Samos's showing. Their power was always quite easy to show off, what with metal being so flashy and all. In truth, it was quite a powerful ability, although in combat I think, assuming all things were equal, I had a better chance of winning. Of course, combat wasn't of concern, so really it was up to the Samos boy. While House Samos was usually an expected winner, there was also not much new that hadn't already been done as far as I could see. My showmanship would give me the edge in that case. As for Merandus, I wasn't sure what they had up their sleeve. Not much new there either, at any rate, I would think.

As for the rest, let's see... House Rhambos. Pitiful. Then House Tyros, the jack of all trades yet master of none. Their power could be useful, but they were never quite as strong as me. And of course, they had no hope of coming close to the precision that was needed to wield my power the way I would. Anyone could let out a huge blast by touching something - although mine would always be bigger than anyone who merely copied my power. However, they were still a wild card, no doubt. I should never underestimate them completely, but I was still confident. As for House Viper, there was much they could do, but it was really not much that would worry me. In the end, the limit to their ability was the same limit as the animal they controlled. You've seen one snake, you've seen them all. House Haven usually did like to put on a good show. Not sure what to expect, but he had been one of those chatting with the Samos boy earlier. If he was taking the competition this lightly, then I wasn't going to worry myself either. After that... House Gliacon. Quite a pretty power to be had there, so I might expect some competition from the heir. However, unlike House Osanos who could manipulate water, they weren't able to manipulate their ice after creating it, whereas Nymphs couldn't create water but could manipulate it. Still, they still had some room to shine in the creation of the ice, so there was that. With House Provos, there was much to be done, but Telkies were always sort of boring in my opinion. Making things float around could only be interesting for so long, after all. When it came to House Iral, I'd heard they were mostly taken as jokes. It was like watching a circus show - they didn't really have a power if you really thought about it, more of a natural gift that was just very enhanced. Of course, they were quite graceful fighters, able to make an opponent lose their balance, and were very good at dodging attacks as well, but I didn't think there was much to be worried about there. Then came the silencers, House Arven. Not much needed to be said. No innate power really. They were likely only competing as a formality. There was no real chance of them winning, as far as I saw. They would always be seen as just silencers. How unfortunate, but all the better for me; it simply meant less competition. And lastly, House Nolle. They could be a contender - manipulating the weather was always quite interesting.

So, breaking it down, my main worries were House Samos, perhaps House Merandus, House Tyros, perhaps House Haven depending on how seriously he took this, House Gliacon might stand a chance, and then so did House Nolle.

But out of all of these, I felt my biggest competition would be House Samos. They always seemed to stand out, what with their metal uniforms. I didn't know what he was planning, but I would just have to do better. Set the bar at an unreachable height... that is what I needed to achieve.

I caught myself staring at the Samos boy, and quickly looked away. Nothing would come of lingering on it. Instead, I should try to visualize what I would do in my mind. It had to be perfect if I was going to win, and I wouldn't settle for anything less than victory.
Last edited by Ace on Thu Jun 22, 2017 1:52 am; edited 1 time in total
_________________

Ace

Influential Creator





Join date

: 2013-09-04


Posts

: 6360


Age

: 21


Location

: Made in Japan



Page 6 of 29 •

1 ... 5, 6, 7 ... 17 ... 29



Similar topics
---
Permissions in this forum:
You
cannot
reply to topics in this forum