Creative Commons
Original Creativity Center works are licensed under a
Creative Commons Attribution 4.0 International License
, unless stated by the owner. Permission to distribute commercially must come directly from the artist/writer.
Some individual works (RPGs, stories, artwork) may have their own licenses, so be sure to pay attention and heed those as well. The above purely exists as an umbrella license.
June 2018
| Sun | Mon | Tue | Wed | Thu | Fri | Sat |
| --- | --- | --- | --- | --- | --- | --- |
| | | | | | 1 | 2 |
| 3 | 4 | 5 | 6 | 7 | 8 | 9 |
| 10 | 11 | 12 | 13 | 14 | 15 | 16 |
| 17 | 18 | 19 | 20 | 21 | 22 | 23 |
| 24 | 25 | 26 | 27 | 28 | 29 | 30 |
Calendar

End of Year News (December 2017)
Thu Dec 28, 2017 3:57 am by Adrian
(It's been one year since I made a news thread, oops)
Merry Christmas/Festivus/whatever holiday you do or do not celebrate!
2017 was a pretty busy year IRL for most of us - according to forum statistics, our busiest month was in June with 1671 total posts, meaning our post rate has been a little …
[
Full reading
]
Comments: 0
Forum Bug
Wed Dec 28, 2016 3:18 am by Adrian
Hi all,
We're aware of a peculiar forum glitch that's causing some subforums to be locked.
Due to the lateness at this time, it might be a while before the glitch can be remedied, because despite my best efforts and as far as I can tell, everything seems to be working fine admin-side. It may have …
[
Full reading
]
Comments: 1
Discord News/Update Test
Thu Dec 08, 2016 1:35 am by Adrian
Comments: 0
5>
Page 3 of 29 •

1, 2, 3, 4 ... 16 ... 29


~Antonin~

"Oh, come on. Don't sell yourself short!" I said, patting him on the back. My words were mostly meant to help him feel better, but also to rile him up. This wouldn't be nearly as fun if everyone had given up before it even began, "Any of us could be fit to rule, we are heirs already after all. It'll all come down to how we preform."
_________________
I am, and always will be, the optimist.
The hoper of far-flung hopes and the dreamer of improbable dreams.
~Aurelia
"So by that you mean that I'm not fit to be queen? Is that it?" I ask, teasing the poor boy in a toke that sounded much more serious. "Because then of course you'd be agreeing with the general consensus, which is to be expected. That men should rule, and women have no place. A presupposition that merely comes from the fact that men usually pass down the ability of a House, not the women. I, for one, think the heirs of the Houses should be allowed to display their powers for the chance at the throne no matter the gender," I said, loudly enough for my father to hear the last part. "I'm sure I could put on a good show, much more interesting than half of those boys can at the very least. And I'm sure everyone wants to see the princess display her powers, don't you think?"

I could hear my father say something I didn't exactly catch, but which sounded quite angry, and his wife trying to quickly soothe him. I could feel the tension in the air, but I knew he didn't want to cause a commotion and risk causing a scene in front of everyone. I knew one of them was likely glaring at me, but I could care less. It was nice to finally share what I thought aloud.
_________________

Ace

Influential Creator





Join date

: 2013-09-04


Posts

: 6360


Age

: 21


Location

: Made in Japan



- Laureline -

Silas strode through the hallway. As he was on his way, he fixed the cuffs of his green collared shirt, overplayed by an impeccable black suit. But little did he know, there was someone watching him.

"Silas Viper," she called.

He turned, and she took that as her cue to walk toward him.

Silas smiled. "Laureline. You look lovely." His eyes flitted down to her neck. "And still wearing that red scarf, I see."

"What can I say?" Laureline said, choosing not to think of how she got said scarf. "It suits me."

She gave him a hug. "I know I'm supposed to root for Tristan. But . . . " She stood up on her toes and planted a kiss on his cheek. "Good luck."

Silas chuckled. "Supposed to be rooting for House Tyros, and yet you wish Viper's Heir luck? You're a two-faced little Silver, aren't you?"

He had no idea how true that last sentence was.

Laureline squeezed his hand. "You'll do great."
_________________
[Infinity's Row: Interlude l Anaphora: Pariah l Infinity's Row: Uncontrollable l Anaphora: Vengeance]
Currently Reading: Carrie by Stephen King
Currently Playing: Final Fantasy XV
- Anya -

"What would it be like if Adara were a first-born son instead?"
_________________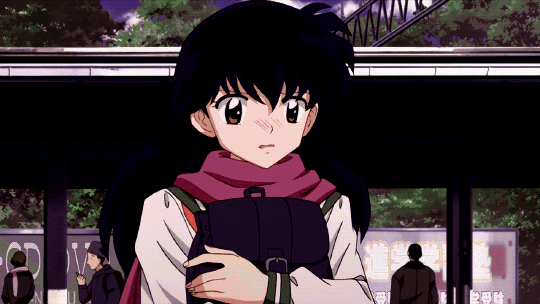 "She was the light."

Hime

Moderator





Join date

: 2013-05-19


Posts

: 8418


Age

: 19


Location

: N'al Ren



-Kyros-

"Yes, you're right," I said as I looked around the room, ruling my face into an unreadable mask. It would do no good to show the Provos guard my insecurity. As we had stood under the cavern, I had noticed he watched me more closely than the others, his eyes always seeming to drift my way. No doubt my father and Ophelia were getting constant updates about me and my various expressions as we waited for Kingstrial.

"What do you know about the Lerolan heir?" I asked quietly, at least trying to feign interest in the entire thing.

-Maximillian-

"The only family fit to be Queens and Kings are the Calores," I said, my voice so quiet I couldn't even be sure she had heard me. In another life, House Jacos had been a close ally of the Calores, with there even being a few Singer kings mixed into the lineage of the House.

"The Throne isn't something that is always won in Kingstrial. There are few recorded Kingstrials. Most heirs to throne pick their Queen from Queenstrial, but this is an individual instance," I said, my Silver tutoring in history and lineage bleeding through even now.

"Or as I have come to understand it, My Lady," I added hastily, still keeping my voice low.

-Adara-

"Well then, my love, she would choose a Queen from Queenstrial, one just powerful enough to strengthen the line, and go one to rule Norta and have Burner heirs," Uncle Ferris said as he lightly buttered a scone from the tiered trays.

"But I'm a girl. So I'm destined to end Burner rule forever and not even get to sit on the throne myself before it all ends," I said in almost a low growl as I tried my best to school my face into a mask of nothing. It was so easy around others, the court, but never my family who I choose to show everything.
_________________

Kane

Honorary Patron





Join date

: 2013-07-01


Posts

: 8957


Age

: 101


Location

: High above you



~Dorian~
I walked, hand carelessly slung in my pocket, and entered the Spiral Garden; my gaze was unflinching as my eyes slipped over the other candidates, but it was of little use. I had carefully examined every detail of the others who would be participating as to protect myself as best as I could. My abilities were not of the typical offensive nature, but rather had to be used carefully and precisely. There was so much more to mind control than merely blasting an element at the enemy. However, there was also little could do to defend against such magic. I had trained carefully to allow the tendrils of my magic to slip into the minds of others quickly, efficiently, and with little to no detection from even the strongest of opponents.

A lazy smile slipped onto my mouth as I neared some of the others. I would wear my mask of aloof indifference well, until I had the change to bare my fangs.

"Dorian, best of luck to you today," said a man nearing me. My eyebrows lifted in surprise as I realized it was my uncle, and I shot him a relaxed smile in return.

"Thanks, uncle. I'll give it my best shot," I responded, the words sounding entirely earnest as they fell from my lips. However, I knew that inside I would be giving it much more than my best shot - I would stop at nothing to win.

"Just remember that you have just as good of a shot as anyone else," he said, nodding before leaving to mingle with some other members of court.

I think I have a bit more than an advantage, uncle, I thought, the words remaining unsaid as I gave him a wave before heading over to the others. The same easygoing smile remained on my mouth as I approached the others mingling.

The endless hours of training and studying flashed again in my mind - all of that would be for nothing if I failed to secure this spot. The blood, sweat, and even sometimes tears that I had sacrificed for this very purpose wouldn't be for naught. I would make my family proud and also have the ability to thoroughly change the world for better. Even just a shot at that outcome was worth everything I had put into my training.

My back straightened just a bit.
_________________

Cana

Profound Creator





Join date

: 2014-07-15


Posts

: 3262


Age

: 18


Location

: crystal tokyo



~Antonin~

"Not too much, I'm afraid," I responded in a lower voice. My eyes scanned over the others for a moment, pausing on Arion's face for no longer than any of the others so it wouldn't look deliberate. Once my eyes were focused on Kyros again I continued, "I've never had the chance to approach him at any event. He does look quite serious today, though, and his ability is also very powerful. I wonder what he has planned."
_________________
I am, and always will be, the optimist.
The hoper of far-flung hopes and the dreamer of improbable dreams.
- Silas -

Quietly, careful to not draw attention to myself, I enter the meeting place. Already, most of the Heirs have gathered, two of them -- the Samos Heir and the Haven Heir -- even going so far as to chat.

I cannot chat. I walk slowly, carefully, around the rim of the group, before I find a suitable spot to stand. On the edge of the group, but not adrift enough to stand out, either.
_________________
[Infinity's Row: Interlude l Anaphora: Pariah l Infinity's Row: Uncontrollable l Anaphora: Vengeance]
Currently Reading: Carrie by Stephen King
Currently Playing: Final Fantasy XV
~Aurelia
I sigh loudly, but say nothing for a few seconds, just letting the silence set between us.

"Very well. Thank you. I suppose that is exactly what I should've expected from one of my father's guards. I shouldn't have bothered," I mutter, turning around in my seat to look forward. What had I really been expecting? My way of thinking could be considered treasonous.

~Arion
"Seems like everything's in order," I mutter to myself after finishing off some final tests with the straps and some simple arm movements that would've looked like stretching to anyone else. A little more cumbersome and difficult to use due to the extra weight as I'd expected, but nothing much. Now I was just back to waiting. My eyes wandered across the room, settling on the others and trying to predict how well they would do, based on various previous performances. Although there was the possibility of someone else doing something new, I was nevertheless confident. I would still surpass them.
_________________

Ace

Influential Creator





Join date

: 2013-09-04


Posts

: 6360


Age

: 21


Location

: Made in Japan



-Kyros-

"My father always said a well-trained whisper could destroy any Lerolan with a touch of their own hand," I said, mentally cringing at the fact I had just quoted Zander Samos as if he was a mentor. My eyes drifted to the Merandus heir as he entered, his gray eyes surveying the scene.

"And there is our well-trained whisper," I stated quietly to Antonin, my black eyes rising to meet Dorian's gray. Our Houses, along with Osanos, had always been favorite for Kingstrial and Queenstrial. Now that the Princess had Osanos blood, the third could not compete. It left the two of us locked against each other.

-Maximillian-

"Yes, My Lady. Enjoy Kingstrial," I said before I slumped back in my chair slightly, relieved she had ended the conversation. I'm not a guard. I'm supposed to be playing a servant. A servant to your father who can sing away all of his troubles.
_________________

Kane

Honorary Patron





Join date

: 2013-07-01


Posts

: 8957


Age

: 101


Location

: High above you



Page 3 of 29 •

1, 2, 3, 4 ... 16 ... 29



Similar topics
---
Permissions in this forum:
You
cannot
reply to topics in this forum