Creative Commons
Original Creativity Center works are licensed under a
Creative Commons Attribution 4.0 International License
, unless stated by the owner. Permission to distribute commercially must come directly from the artist/writer.
Some individual works (RPGs, stories, artwork) may have their own licenses, so be sure to pay attention and heed those as well. The above purely exists as an umbrella license.
July 2018
| Sun | Mon | Tue | Wed | Thu | Fri | Sat |
| --- | --- | --- | --- | --- | --- | --- |
| 1 | 2 | 3 | 4 | 5 | 6 | 7 |
| 8 | 9 | 10 | 11 | 12 | 13 | 14 |
| 15 | 16 | 17 | 18 | 19 | 20 | 21 |
| 22 | 23 | 24 | 25 | 26 | 27 | 28 |
| 29 | 30 | 31 | | | | |
Calendar

End of Year News (December 2017)
Thu Dec 28, 2017 3:57 am by Adrian
(It's been one year since I made a news thread, oops)
Merry Christmas/Festivus/whatever holiday you do or do not celebrate!
2017 was a pretty busy year IRL for most of us - according to forum statistics, our busiest month was in June with 1671 total posts, meaning our post rate has been a little …
[
Full reading
]
Comments: 0
Forum Bug
Wed Dec 28, 2016 3:18 am by Adrian
Hi all,
We're aware of a peculiar forum glitch that's causing some subforums to be locked.
Due to the lateness at this time, it might be a while before the glitch can be remedied, because despite my best efforts and as far as I can tell, everything seems to be working fine admin-side. It may have …
[
Full reading
]
Comments: 1
Discord News/Update Test
Thu Dec 08, 2016 1:35 am by Adrian
Comments: 0
5>
Page 2 of 29 •

1, 2, 3 ... 15 ... 29


- Anya -

"Adara?" I called after knocking thrice on the door, gathering the skirts of my ruby red dress in one hand.
_________________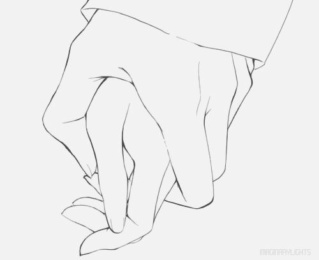 ✹ D E V I ✹
i don't want you
to see me
the way i see myself.

Hime

Moderator





Join date

: 2013-05-19


Posts

: 8655


Age

: 19


Location

: N'al Ren



~Andreas~

I woke up to a light tapping on my shoulder.

The whole of yesterday, I had been training nonstop, for hours on end. The Kingstrial was looming over my head like a sword, and my father wanted nothing more than to end a 300-year Burner reign with some Storm blood. As a result, my practices have amped up to a thousand and, for the first time ever, I found myself deep asleep. So deep that a servant ended up having to wake me from my slumber.

I sat straight up. I seldom slept in, and as it was I had been asleep for an extra hour. My muscles still ached, but the thought of Kingstrial coming up today sent a small surge of adrenaline into my veins.

My servant looked at me in alarm. "Terribly sorry, sir. But you've been asleep for a while now, and your father was growing... concerned."

His hesitation to use the word "concerned" did not shock me. When it came to such an event as this, even the slightest mistakes sent him over the edge. Of course he would be more on-the-edge than usual, and there was no doubt that the servants of House Nolle would be on the receiving end of his frustrations.

I swung my feet over the bed, touching the bare marble floor. "Well, I'm awake. Go tell him to calm down."

"I... I beg your pardon?" The servant's eyes widened.

"Sorry. Tell him that I said he should calm down. Not you."

"Oh..." He nodded. "Very well, sir." He rushed off into the hall, and I slunked over to my wardrobe, opening it. My field of vision was filled by a suit of purple and white, adorned with dark amethyst and white topaz. It sparkled and flickered, as if energized by thunder. It was designed especially for Kingstrial.

I took in a deep breath as I reached out for the suit. This would be a dreadfully long day...
_________________
Site Rules | Banner Submission | IR | Evergreen
-Adara-

I looked at myself one last time in the mirror. All that stared back at me was a ruler. A real Queen, not just the wife of a King. I knew I could have ruled Norta if I was given the chance. I could have done my part to continue the Burner control if only for a few more precious years before my children ruled. As Strongarms or Banshees or Storms. I shook my head as if to dispel the thoughts from my head as I heard my sister knock on the door.

Instantly, my face melted as I stood from the vanity with Uncle Ferris giving my hair one last pass over with a golden comb. A small, mousy Red servant darted across the room and opened the door.
Last edited by Kane on Tue Jun 20, 2017 1:00 am; edited 1 time in total
_________________

Kane

Honorary Patron





Join date

: 2013-07-01


Posts

: 8990


Age

: 101


Location

: High above you



- Anya -

I entered the room, smiling wide when my sister came into view. "Look at you, sister," I said breathlessly. "You look beautiful!"
_________________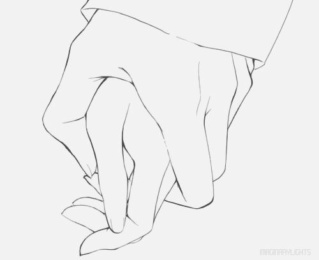 ✹ D E V I ✹
i don't want you
to see me
the way i see myself.

Hime

Moderator





Join date

: 2013-05-19


Posts

: 8655


Age

: 19


Location

: N'al Ren



-Adara-

"Thank you, Anya," I said as I instinctively adjusted the tiara on my head, the faceted flames feeling almost real under my hand. My hand had dropped to my side before I pulled her closer, admiring her dress.

"And you look so grown up! Soon they'll marry you off to some Rhambos, and I'll never see you again," I said with as much a laugh as I could muster, even knowing that was a real possibility with our family. Uncle Ferris motioned us over to the adjacent sitting room where a small breakfast spread of mostly nonmessy things had been laid out for me. We couldn't have a soiled dress on such a momentous day.

"Your parents are eating in the Grand Hall with some of their advisors, but this is better. More intimate. Anya, what do you think about your sister's Kingstrial?" Uncle Ferris asked as footmen pulled out the chairs for us to sit.
_________________

Kane

Honorary Patron





Join date

: 2013-07-01


Posts

: 8990


Age

: 101


Location

: High above you



- Anya -

"It's a little objectifying, don't you think?" I said as I sat in my designated chair. Oddly enough, I wasn't feeling that hungry this morning, so I looked at the food without any intentions. "Can't Adara rule without a husband?"
_________________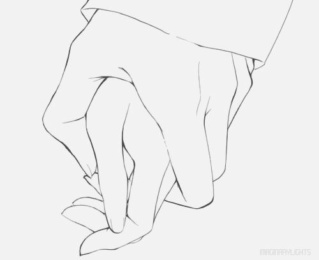 ✹ D E V I ✹
i don't want you
to see me
the way i see myself.

Hime

Moderator





Join date

: 2013-05-19


Posts

: 8655


Age

: 19


Location

: N'al Ren



-Adara-

"And run the risk of the High Houses revolting and removing your family entirely from power?" Uncle Ferris asked as cups of tea were served to us all, the white silver rimmed china clinking slightly as it touched the table. In the light of the diamond glass windows, I could see why my father had fallen for Uncle Ferris even though he looked exhausted and stressed now. He must be busy preparing everything for Kingstrial I thought as I looked down at my cup. Or busy comforting my father.

"Yes but I want to rule. The fact that these boys get to end Burner rule infuriates me," I said as the air around me began to head up as my anger got the best of me.
_________________

Kane

Honorary Patron





Join date

: 2013-07-01


Posts

: 8990


Age

: 101


Location

: High above you



~Aurelia
"Oh, hello. Maximillian, isn't it?" I asked out of nowhere. Out of all my father's guards, he was the one I knew least about. I knew more about the ones posted outside my doors so that I could use that knowledge against them, but it was still quite strange that I knew so little about him considering he was a servant of the house; and not just any servant, since he was here in the box with us. So why didn't I know anything more about him?

Where usually I would've dropped the conversation before it even began, especially with one of my father's guards, I instead asked, "So, tell me. What do you think of women being allowed to compete?"
_________________

Ace

Influential Creator





Join date

: 2013-09-04


Posts

: 6369


Age

: 21


Location

: Made in Japan



~Antonin~

"I'm sorry to hear that, missing sleep is never good on your health. I would say you have nothing to worry about but," I paused and shrugged, giving him an apologetic smile, "This is a competition and I don't plan on holding back. I do wish you the best of luck, though, my friend. Your powers are quiet strong."
_________________

Love doesn't discriminate, between the sinners and the saints
It takes and it takes and it takes, and we keep loving anyway
We laugh and we cry and we break and we make our mistakes
-Maximillian-

"Yes. Maximillian," I said through somewhat gritted teeth. Interacting with her was still dangerous, her father could interpret anything I said to her as an attempt to escape or a threat to his house.

"Princess Adara should be allowed to be Queen, but Kingstrial is an important right for the houses," I said, lying about the last part in case anyone overheard what I was saying. Denying them Kingstrial was sure to raise an issue.

-Kyros-

"Yes, well, I really wish you best of luck. If anyone should win, it should be you. A shadow king so powerful would be very interesting" I said, my face slightly falling when we went back to focusing on the contest at hand. I suppose not even the best among us are immune to the pull of the position of King.
_________________

Kane

Honorary Patron





Join date

: 2013-07-01


Posts

: 8990


Age

: 101


Location

: High above you



Page 2 of 29 •

1, 2, 3 ... 15 ... 29



Similar topics
---
Permissions in this forum:
You
cannot
reply to topics in this forum