Creative Commons
Original Creativity Center works are licensed under a
Creative Commons Attribution 4.0 International License
, unless stated by the owner. Permission to distribute commercially must come directly from the artist/writer.
Some individual works (RPGs, stories, artwork) may have their own licenses, so be sure to pay attention and heed those as well. The above purely exists as an umbrella license.
February 2019
| Sun | Mon | Tue | Wed | Thu | Fri | Sat |
| --- | --- | --- | --- | --- | --- | --- |
| | | | | | 1 | 2 |
| 3 | 4 | 5 | 6 | 7 | 8 | 9 |
| 10 | 11 | 12 | 13 | 14 | 15 | 16 |
| 17 | 18 | 19 | 20 | 21 | 22 | 23 |
| 24 | 25 | 26 | 27 | 28 | | |
Calendar

End of Year News (December 2017)
Thu Dec 28, 2017 3:57 am by Adrian
(It's been one year since I made a news thread, oops)
Merry Christmas/Festivus/whatever holiday you do or do not celebrate!
2017 was a pretty busy year IRL for most of us - according to forum statistics, our busiest month was in June with 1671 total posts, meaning our post rate has been a little …
[
Full reading
]
Comments: 0
Forum Bug
Wed Dec 28, 2016 3:18 am by Adrian
Hi all,
We're aware of a peculiar forum glitch that's causing some subforums to be locked.
Due to the lateness at this time, it might be a while before the glitch can be remedied, because despite my best efforts and as far as I can tell, everything seems to be working fine admin-side. It may have …
[
Full reading
]
Comments: 1
Discord News/Update Test
Thu Dec 08, 2016 1:35 am by Adrian
Comments: 0
5>
Page 1 of 15 • 1, 2, 3 ... 8 ... 15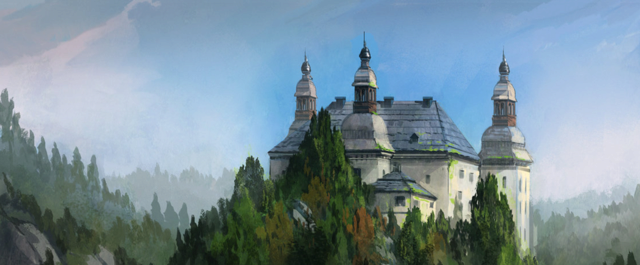 Welcome to the official Irongale Fan Thread!
This thread is for users involved in the fantasy roleplay to discuss plot, characters, and much more. Be respectful of each other and of the forum rules, and have fun!

Hime

Moderator





Join date

: 2013-05-19


Posts

: 8772


Age

: 19


Location

: N'al Ren



Yesss. Now I have somewhere to put these:
Karra Tropes:

Action Girl/Dark Action Girl: Karra straddles the line between these. Whatever the case, she's more than capable of taking care of herself in a fight.

Badass Normal: Incapable of performing most magic, but more than makes up for it with her swordsmanship.

Beauty is Bad: Karra is noted to be extremely beautiful. Too bad she's not as beautiful in the inside as she is on the outside.

Beneath the Mask: She's pretty bloodthirsty and violent, so it's easy to dismiss her as a simple psychopath. But underneath it all, Karra is more loving than most people realize.

Bitch Alert: Once her Bitch in Sheep's Clothing act has crumbled, you know she's a bitch.

Bitch in Sheep's Clothing: Her usual tactic while carrying out a plot of hers or her brother's. She'll convince you that she's harmless only to bite at the right moment.

Born a Slave: She and Alric were born as slaves to the Forevigor royal family. Only their mother's banishment got them out of it.

Broken Bird: She does a great job at hiding this, but her mother's death left her scarred. The only reason she keeps going is because she draws upon her hatred, burning it like fuel, so much that she forgets how much she hurts underneath it all. Without her hatred, she'd just be a shell.

Disappeared Dad: Her dad left her when she was three, so she doesn't have many memories of him. While her mom tried to shelter her for the first few years of her life, Word of God is that Alric has since then told her that their dad wasn't a good person.

Enemy Mine: Working against Atticus and Ivelore is what brought her closer to Noelle, Kiel, and potentially others on the quest.

Establishing Character Moment: Literally her first scene is acting like a helpless damsel before backstabbing an Albirian knight, robbing him blind, and leaving him for dead.

Freudian Excuse: Karra hates Albirians not only due to how she was treated as a slave, but also because of their role in her mother's death. Her mother was never explicitly murdered by anyone; it's a series of circumstances that led to her death, such as the Duke covering up the affair, the King banishing them, and the way no one ever responded to Karra and Alric's pleas for help when they tried to find someone to heal her. There is no single person to blame for her mother's death; ergo, Karra blames the entire Albirian race.

From Nobody to Nightmare: From a lowly slave to a brilliant thief and dangerous threat.

Genre Savvy: While Alric's more straightforwardly logical and diplomatic, Karra has this. If something looks obvious, then she's going to call it out.

He Who Fights Monsters: Karra recognized that Albirians are racist to Heijiki, and vowed to fight against them. But in the process, she became just as racist as the Albirians she fought so hard against.

Heel-Face Revolving Door: Karra's kind of unpredictable. First she looks like a nice noblewoman, then she tries to assassinate the king, then she fights alongside the Forevigors and saves Kiel's life at the windmill, then she looks like she wants to join Atticus and help him destroy everyone, then it turns out that it was a plan of her and Alric's, then she resolves that she still needs to kill King Forevigor despite the fact that she might be getting closer to everyone.

It Amused Me: There's a part of Karra that does get some amusement from scaring people.

Jerkass Façade: While Karra is genuinely a jerk most of the time, there are other times where she uses that as an act to help further whatever goal she has.

Kick the Dog: Has no qualms about killing innocents, if said innocents are Albirian.

Kicking Ass in All Her Finery: During the ball at the start of the RPG, when she attempted to assassinate the king and shortly fought off a bunch of guards.  

Magnificent Bastard: She's much more cunning than her brash exterior would suggest. She knows exactly how to get to people and exploit their weaknesses, and even managed to pull a fast one on Atticus for a short time.

Missing Mom: Her mom died in Karra's arms -- literally in Karra's arms -- when she was eleven.

Properly Paranoid: She didn't survive for as long as she did by being reckless.

Red Oni, Blue Oni: Usually the Red to Alric's Blue, but there are a few occasions that she has to be reasonable and center Alric before he does anything rash.

Revenge Before Reason: Played with. Karra certainly wants her revenge, and carries out a number of unreasonable acts to do so. But in the end, she wants one thing more than revenge: family.

The Revolution Will Not Be Civilized: One of the many reasons for doing what she does. Karra is convinced that Albirians won't treat Heijiki well if the Heijiki just ask nicely, and that the only way they'll take the Heijiki seriously is if they get violent. Therefore, Karra got violent.

Sibling Yin-Yang: Alric and Karra are like yin and yang, night and day, blue and red.

Teeth-Clenched Teamwork: With the quest team, particularly with Kiel, Pippin, and Noelle. It's beginning to change a bit, though, now that Karra's gotten a few healthy doses of Character Development.

Token Evil Teammate: While not quite evil, Karra does reference killing a lot, and is more willing to use darker methods than others in order to get what she wants.

Tomboy With a Girly Streak: She gets down and dirty, but she also loves looking great while doing it.

Took a Level in Kindness: Karra is slowly but surely becoming a better person.

Undying Loyalty: To Alric. Anyone who doubts this is making a huge mistake.

Wild Card: She has a tendency to surprise people.

You Gotta Have Silver Hair: She and Alric both have silver hair, as did their parents.
_________________
"You rise with the moon, I rise with the sun."
Infinity's Row: Interlude l Anaphora: Pariah l Infinity's Row: Uncontrollable l Anaphora: Vengeance]
Currently Reading: My Own Words by Ruth Bader Ginsburg
Currently Watching: Strong Girl Bong-soon
I actually made this a long time ago so I guess it wouldn't hurt to post it! An aesthetic for Iliyana.
with text:
without text:

Lady Senbonzakura

Influential Creator





Join date

: 2014-05-03


Posts

: 6640


Age

: 20


Location

: shipping hell



. . . If you guys know me at all, you knew these would be coming.
Text Posts~:
_________________
"You rise with the moon, I rise with the sun."
Infinity's Row: Interlude l Anaphora: Pariah l Infinity's Row: Uncontrollable l Anaphora: Vengeance]
Currently Reading: My Own Words by Ruth Bader Ginsburg
Currently Watching: Strong Girl Bong-soon
WRITING THOSE ARE AMAZING!!!! WONDERFUL JOB xD
_________________
I may fall
But not like this: it won't be by your hand.
Realizing a year late I haven't given credit to Lady Sen for the amazing avi! <3

boyhoy

Administrator





Join date

: 2013-05-09


Posts

: 13499


Age

: 23


Location

: Beacon Academy



I followed Writing's lead and made more textposts. I'm so sorry.
the sin:

Lady Senbonzakura

Influential Creator





Join date

: 2014-05-03


Posts

: 6640


Age

: 20


Location

: shipping hell



If you've ever wondered what Momma and Papa Forevigor looked like in the realistic sense: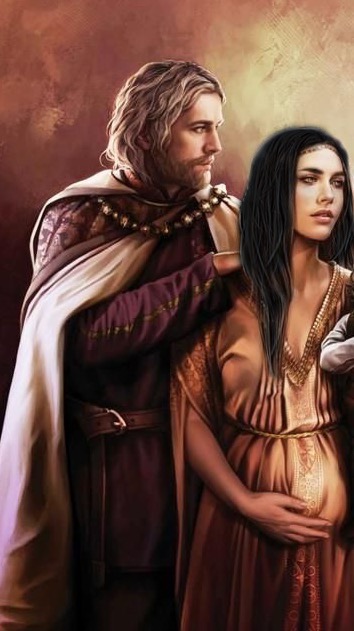 I think she's holding a baby boy in the portrait, so she's probably pregnant with Briony here. [the original pic is not mine btw, I just recolored it]


Hime

Moderator





Join date

: 2013-05-19


Posts

: 8772


Age

: 19


Location

: N'al Ren



Introducing . . .  Incorrect Irongale Quotes!

Pippin: Am I right, Iliyana?
Iliyana: I wasn't listening.
Iliyana: But I strongly disagree.

Irene: [trying to open a can of tuna] Our can opener is broken.
Pippin: So now it's a can't opener?
Irene: ... I can't believe I willingly married you.

Briony: Please? For me?
Kiel: Don't do that.
Briony: What?
Kiel: You think every time you say "Please? For me?" I'll do whatever you want. Well, not this time.
Briony: Please? For me?
Kiel: ...okay.

Briony: Kiel, can you keep an eye on Atticus today? He's going to say something to the wrong person and get himself punched.
Kiel: Sure, I'd love to see Atticus get punched.
Briony: Try again.
Kiel: I will stop Atticus from being punched.

Alric/Gia: Why did you buy another accent pillow for our attic?
Karra/Finn, adjusting another sequined pillow: We are CRIMINALS, Alric/Gia, not ANIMALS.

Karra: [Does something terrible]
Alric: Karra, that kills people!

Alric: There's three ways to do things: the right way, the wrong way, and the Karra way.
Kiel: Isn't that the wrong way?
Alric: Yeah, but faster.

Briony: [loses Kiel in a crowd] Shoot!
Pippin: It's fine, I've got this. [cups hands over mouth] NOELLE AMARANTH SUCKS!
[loud screeching from the distance]
Pippin: [points] That way.

Raemin: Thanks, Iliyana. You're the best.
Iliyana: No problem. Anytime.
[Raemin and Iliyana hug]
Everyone: [watching from afar behind a bush with binoculars] Now....kiss!

Kiel: I see the glass as half empty, Wendy sees it as half full; that's why we make a good team. Briony, on the other hand, just drinks right out of the bottle. Noelle wonders why it has to be glass, and Karra usually breaks the glass by putting her feet up on the table.
_________________
"You rise with the moon, I rise with the sun."
Infinity's Row: Interlude l Anaphora: Pariah l Infinity's Row: Uncontrollable l Anaphora: Vengeance]
Currently Reading: My Own Words by Ruth Bader Ginsburg
Currently Watching: Strong Girl Bong-soon
Shay and I had a conversation about Irongale a few nights ago and it gave me this idea:
IF IRONGALE HAD AN ONLINE FANDOM

FANFICS:
-Fanfiction would include a lot modern!AU.
-Usually college/coffee shop.
-Though it's almost always agreed that Iliyana would be an actress of some kind. Usually for a comic book franchise adaptation
-In these fics, Raemin ranges from a fan to a co-star to her agent to her security detail
-The Foregivers are either business tycoons or politicians, depending on which side of the political spectrum the author is on
-These fics also tend to gloss over all the illegal stuff Karra has done and just say she's been on parol since most of her offenses were juvie
SHIPPING:
-Reamin/Iliyana, Pippin/Irene and Keil/Noelle are, of course, the big three ships.
-Briony is usually put with either Alric or Atticus.
-Atticus/Briony is usually in the vein of bad dramione or reylo fics, where Atticus is reformed via the power of Briony's love
-The Attiony and Aloiny shippers have their spats back and forth, but they're pretty chill, usually because they agree on the previously mentioned big three
-Ya know how most fandoms have that one non-canon ship that's kinda crack-ish but has a really creative and passionate following for some reason?
-Yeah, that's Pippin/Iliyana.
-However, because it dares defy two of the big three ships, Pippiyana gets hate. A decent amount of it.
-Most of the hate comes from those people who believes that canon is untouchable and any fan creations that contradict it are sin
like Py
INSIDE JOKES:
-Raemin's nickname is Jacob, because doesn't wear a shirt
-"Kaaaarraa, that kills people!"
-Iliyana is often depicted wearing sunglasses, despite the fact they do not exist in her universe. Modern!AUs often say her family's money is from their designer line of sunglasses
-Because the name "Iliyana" is Russian, as is her faceclaim Eli Ayase, it is assumed Iliyana's favorite drink is vodka
-Seeing as Briony can manipulate her brothers so easily, it is joked that she is the true villain of Irongale all along
-Atticus in Leather Pants
-#getwrektpippin
POPULAR TUMBLR BLOGS:
-@
gales-of-iron
is the closest thing to an official blog there is, as they only post/reblog official content. Keeps out of ship wars.
-@
getwrektpippin
is the meme blog. They make/reblog all the text posts and draw-the-squads. Multishipper that ships everything. Actively fights all ship hate with savagery and reaction gifs.
-@
prove-me-false
is a Pippiyana-centric blog. Actively fights ship hate with politeness and legit points
-@
theforgivers
is the blog for the big three ships. Also ships both Attiony and Aliony in attempts to keep that war from turning into fruk/usuk levels. Doesn't fight Pippiyana ship hate because they don't want to loose followers
-@
pippinhatesheijik
i, @
attiony-is-abuse
and @
anti-aliony
are the hate blogs. Literally the worse. Cesspools of filth. Block on sight.
Feel free to add on

Lady Senbonzakura

Influential Creator





Join date

: 2014-05-03


Posts

: 6640


Age

: 20


Location

: shipping hell



LOL, these are all fantastic. Well done, Writing and Lady Sen. I think I am a Pippiyana shipper.
_________________

Cana

Profound Creator





Join date

: 2014-07-15


Posts

: 3294


Age

: 18


Location

: crystal tokyo



Page 1 of 15 • 1, 2, 3 ... 8 ... 15



Similar topics
---
Permissions in this forum:
You
cannot
reply to topics in this forum