Creative Commons
Original Creativity Center works are licensed under a
Creative Commons Attribution 4.0 International License
, unless stated by the owner. Permission to distribute commercially must come directly from the artist/writer.
Some individual works (RPGs, stories, artwork) may have their own licenses, so be sure to pay attention and heed those as well. The above purely exists as an umbrella license.
June 2018
| Sun | Mon | Tue | Wed | Thu | Fri | Sat |
| --- | --- | --- | --- | --- | --- | --- |
| | | | | | 1 | 2 |
| 3 | 4 | 5 | 6 | 7 | 8 | 9 |
| 10 | 11 | 12 | 13 | 14 | 15 | 16 |
| 17 | 18 | 19 | 20 | 21 | 22 | 23 |
| 24 | 25 | 26 | 27 | 28 | 29 | 30 |
Calendar

End of Year News (December 2017)
Thu Dec 28, 2017 3:57 am by Adrian
(It's been one year since I made a news thread, oops)
Merry Christmas/Festivus/whatever holiday you do or do not celebrate!
2017 was a pretty busy year IRL for most of us - according to forum statistics, our busiest month was in June with 1671 total posts, meaning our post rate has been a little …
[
Full reading
]
Comments: 0
Forum Bug
Wed Dec 28, 2016 3:18 am by Adrian
Hi all,
We're aware of a peculiar forum glitch that's causing some subforums to be locked.
Due to the lateness at this time, it might be a while before the glitch can be remedied, because despite my best efforts and as far as I can tell, everything seems to be working fine admin-side. It may have …
[
Full reading
]
Comments: 1
Discord News/Update Test
Thu Dec 08, 2016 1:35 am by Adrian
Comments: 0
5>
Page 97 of 100 •

1 ... 50 ... 96, 97, 98, 99, 100


- Alric -

"I don't see why not." I clamp my fingers around the vine, getting into position before looking back at her. "You ready?"
_________________
[Infinity's Row: Interlude l Anaphora: Pariah l Infinity's Row: Uncontrollable l Anaphora: Vengeance]
Currently Reading: Carrie by Stephen King
Currently Playing: Final Fantasy XV
~Wendy~

"It is an ancient family recipe. It is mud mixed with just a hint of clay. Works wonders. I got the mud from the river I think."
_________________

Kane

Honorary Patron





Join date

: 2013-07-01


Posts

: 8957


Age

: 101


Location

: High above you



- Briony -

I gasped aloud. "Wait – now?" I then put one hand around his shoulders, one hand on the vine. "...Yeah!"

- Vivian -

His words caused me to smile a little. "Hello, just Ian. My name is Vivian, Vivian Rosebane. I would hope you wouldn't steal from us."
_________________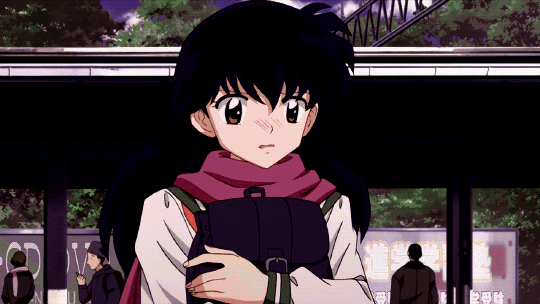 "She was the light."

Hime

Moderator





Join date

: 2013-05-19


Posts

: 8423


Age

: 19


Location

: N'al Ren



~Ian
"Do you have anything worth stealing?" I ask in a slightly blunt manner, grinning to show I wasn't serious.
_________________

Ace

Influential Creator





Join date

: 2013-09-04


Posts

: 6361


Age

: 21


Location

: Made in Japan



~Noelle~
Warmth and relief exploded in my chest he held me, while some form of guilt and apprehension melted away at his words - the events of the previous night had been eating away at me. I had hardly slept the night before because of it.  While I had figured things were smoothing themselves out after his meeting with Karra, the fact that we had been unable to obtain any type of closure regarding the fight had made me uneasy.

"I'm sorry, too," I responded, basking in the physical contact as my hands looped around him and my head rested comfortably in the warm skin between his shoulder and neck.

Warmth. That was what Kiel was to me - warm and comforting, like a fire on a winter night.

My eyes slid shut as I reveled in the feeling once more, my mind solely existing in his presence. I was flooded with a desire to stay like this forever, to kiss and touch him to remind myself that he was still there - my lips were steadily moving up his neck to his jawline when I felt a pang of pain in my side.  With that, I was abruptly reminded of the situation at hand and also the fact that we were not alone. My gaze flickered to Pippin and the cleric, face darkening a few shades as I cleared my throat.

"We'll talk later, once we're out of whatever this is. Just know that I meant what I said," I said, my voice quieting at the last bit. I gingerly kissed him on the cheek before pulling away and heading towards the next area, my fingers remaining threaded through his as I moved to face whatever tasks waited for us ahead.
_________________

Cana

Profound Creator





Join date

: 2014-07-15


Posts

: 3262


Age

: 18


Location

: crystal tokyo



- Alric -

"Well, if not now, when?" I transfer one hand from the rope so I can hold her by the waist.

We're pretty close, her against me and me against her. Close enough that I can feel her warmth and smell the shampoo in her hair. I don't think I mind.

I go as far back as the vine will allow. Then, to gain as much momentum as possible, I take off running, dashing across the ground until I get to the edge and push us off the edge with my feet --

And then we're swinging through the air. We dip down, at first, but then the momentum carries us back up. Though there is no actual breeze, it feels like there's one for a second, because I can feel the air going above and under my head, past my ears, ruffling through my hair, and I swear I feel so alive --

Until my feet catch the edge of the other side, bringing us to a stop.
_________________
[Infinity's Row: Interlude l Anaphora: Pariah l Infinity's Row: Uncontrollable l Anaphora: Vengeance]
Currently Reading: Carrie by Stephen King
Currently Playing: Final Fantasy XV
~Pippin~

I had been looking everywhere but my brother and Noelle, trying to give them a little privacy. Once I felt eyes on me I glanced down and raised my eyebrow at Noelle's sudden shift of expression, not saying anything about it. She probably just wanted to be alone with Kiel.

Once they started on again and glanced back at the cleric, "Nothing got you, right? Sorry I forgot to ask."
_________________
I am, and always will be, the optimist.
The hoper of far-flung hopes and the dreamer of improbable dreams.
~Kiel~
I let out a small sigh as I feel a weight lift off my chest, having finally gotten some closure from the night before. As much as I wanted to stop everything and spend the rest of this moment with her, right here, I knew there were more important matters to take care of.

"Later," I echo, content with this small, yet satisfying, feeling of bliss to carry me through this. I walk with her back to the others, ready to get a move on.
_________________
I may fall
But not like this: it won't be by your hand.
Realizing a year late I haven't given credit to Lady Sen for the amazing avi! <3

boyhoy

Administrator





Join date

: 2013-05-09


Posts

: 13276


Age

: 22


Location

: Beacon Academy



The cleric had been trying to be respectful, shying away from the interaction as much as she could. But when the other boy addressed her, she gave a firm nod of affirmation. "I am alright," she said, pointing to the door. "It seems as though it is going to let us through."

- Briony -

My stomach flipped as we swung through the air, and my grip on Alric's clothes tightened --

Within seconds, we were back on solid ground. I was almost... Sad to pull away from him, but I did, staring at the great tree that stood tall before us.

"What do you think it is?"

- Vivian -

"It depends," I said to him. "What do you enjoy stealing?"

Hime

Moderator





Join date

: 2013-05-19


Posts

: 8423


Age

: 19


Location

: N'al Ren



- Alric -

"Not too sure." I step forward, marveling at the web of branches above us. "I'd like to say it's just some tree, but I get the feeling it's more than that."
_________________
[Infinity's Row: Interlude l Anaphora: Pariah l Infinity's Row: Uncontrollable l Anaphora: Vengeance]
Currently Reading: Carrie by Stephen King
Currently Playing: Final Fantasy XV
Page 97 of 100 •

1 ... 50 ... 96, 97, 98, 99, 100



Similar topics
---
Permissions in this forum:
You
cannot
reply to topics in this forum