Creative Commons
Original Creativity Center works are licensed under a
Creative Commons Attribution 4.0 International License
, unless stated by the owner. Permission to distribute commercially must come directly from the artist/writer.
Some individual works (RPGs, stories, artwork) may have their own licenses, so be sure to pay attention and heed those as well. The above purely exists as an umbrella license.
May 2018
| Sun | Mon | Tue | Wed | Thu | Fri | Sat |
| --- | --- | --- | --- | --- | --- | --- |
| | | 1 | 2 | 3 | 4 | 5 |
| 6 | 7 | 8 | 9 | 10 | 11 | 12 |
| 13 | 14 | 15 | 16 | 17 | 18 | 19 |
| 20 | 21 | 22 | 23 | 24 | 25 | 26 |
| 27 | 28 | 29 | 30 | 31 | | |
Calendar

End of Year News (December 2017)
Thu Dec 28, 2017 3:57 am by Adrian
(It's been one year since I made a news thread, oops)
Merry Christmas/Festivus/whatever holiday you do or do not celebrate!
2017 was a pretty busy year IRL for most of us - according to forum statistics, our busiest month was in June with 1671 total posts, meaning our post rate has been a little …
[
Full reading
]
Comments: 0
Forum Bug
Wed Dec 28, 2016 3:18 am by Adrian
Hi all,
We're aware of a peculiar forum glitch that's causing some subforums to be locked.
Due to the lateness at this time, it might be a while before the glitch can be remedied, because despite my best efforts and as far as I can tell, everything seems to be working fine admin-side. It may have …
[
Full reading
]
Comments: 1
Discord News/Update Test
Thu Dec 08, 2016 1:35 am by Adrian
Comments: 0
5>
Page 1 of 29 • 1, 2, 3 ... 15 ... 29


Jezebel~
I wander around somewhere unsure of what to do.
_________________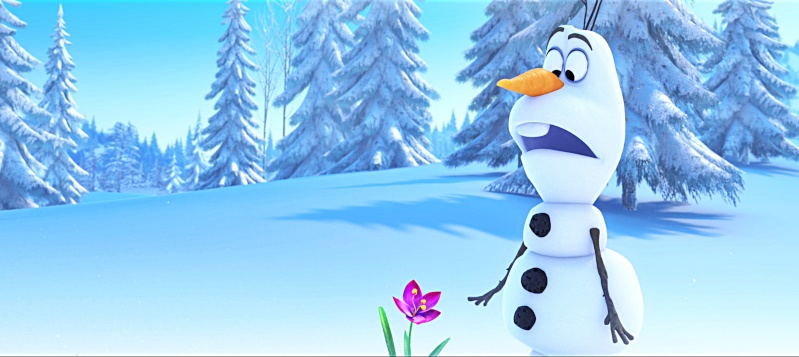 Hi! I'm Mythie and I like Warm Hugs

Mythie

Epic Creator





Join date

: 2013-05-13


Posts

: 8911


Age

: 19


Location

: Hogwarts



Cei

I snort at Odessa's response, and keep munching away.  The taste of it as it slides across my tongue (which is still hurt, but mostly reattached) is heavenly.  Oily, salty, crisp, little slices of delicate fillet ... mph.  Whenever I next sleep, I intend to reach it fat and happy.

Packet of fish in hand, I abandon the fridge to explore.  Let's see what's in this junkyard.  I walk past Odessa and Monica and start exploring the hallway opposite me.  The carpet is a plush dark purple beneath the soles of my boots, and the walls are smoothly plastered white.  There's a doorway shortly on my right and I turn the knob -- and stop, because its locked and I can't turn it any further.  My lips pull back from my teeth, and I feel a pang of resentment.  I want to know what's inside.  But I won't make any progress now, so I leave it be.

There's a closed door at the end of the hallway, and two on either sides of the hallway's end.  I go to the door on the right side of the hallway, clicking its door open.  It's larger and spacious, fairly bare.  A long, dark wooden table occupies most of its space, a regal chair squaring up the end closest to me, and other, more diminutive chairs taking up the other sides down the table's length.  I eat through my fish drink in the smell of the room, the setup.  The room seems dark, brooding.  It'd be easy to corner someone in here.  The setup of the single door would make it easy to murder someone here.  I store that idea away for later, and exit.

I try the door now on my right.  Locked too.  I swear under my breath then try the last door, the one on my left.  Stairs open up before me, going up.  Oooo.  That's interesting.  I walk up, opening the door at the top of the stairs.

Another lounge sits before me on my right.  The room is smaller than the one downstairs, but that doesn't stop it from being disgustingly wealthy.  It could've housed an entire family with plenty of space to spare.  A few couches and a cluster of chairs sit around a low, dark table.  A game is spread out on the tabletop, some of the pieces already in play.  Against the wall is a bookshelf with a small amount of books on it, and messy notes under the books.  I finish my fish, crush the paper into a small ball and put it in my pocket, then peruse through the books and turn them over, looking through the notes but ... it's hard to read the words, so I stop trying.  Running a hand over the back of the couch only confirms: high quality again, damn it.  I'll punch the Head Inquisitor when he shows his bitchy face.  The image makes me feel a little better.

I pass the stairs again to go down the hallway perpendicular to it.  There's a room on my left but one farther down the hallway, also on the left.  I turn the knob and -- locked.  Kicking the door does not open it, despite my efforts.  I'll have to leave this one alone too.  All the secrecy annoys me.  I'd be more comfortable knowing where everything is.

Just one more room on this side of the flat, I remind myself, and go down the hallway to open the door now on my right.  The walls are a pretty shade of blue and the room smells nice and fresher, if a little musty.  There's a short bed to the right, sheets tousled but relatively tidy.  In the corner of my peripheral vision, I see a desk to the right.  A closet stands to my left, and there's a pile of junk in there.  Strangely, there's a chair ... right next to the window.  Someone likes to watch outside their window, I think, and go to sit in it, to get a feel for the view and understand why someone would put the chair here specifically.  

The windows are shuttered, but I pull them back to see.  The Keep stands hulking and ugly to my right, a monster waiting to suck in and swallow the passing innocents.  Stretching away from its mouth and passing off into the distance on my right till I can no longer see it ... grey streets.  Swept clean but ... dismal.  I can see them bend and twist but this view doesn't appeal.  The slats fall from my hands I rise from the chair, turning my back on it, grimacing.

The light flashes across the room as the shutters cut it off, and it catches the edge of something on the desk.  I walk towards it, then ... stop myself.  This is someone else's room.  Caught by it, I pause, indecisive.
Last edited by Captain Whitehawk on Sun Mar 05, 2017 1:14 pm; edited 1 time in total

Captain Whitehawk

Student Creator





Join date

: 2016-12-04


Posts

: 212


Age

: 19


Location

: Mentally in Nestea



Monica: I keep my knuckles up on the table, watching Cei move around the apartment. She doesn't go to the guest rooms, so I'm guessing she's not not trying to lie down or something. No, it looks like she's just exploring, walking in and out of the rooms that are actually open down here. A bit of me feels worried, like she might be trying to look for something or break into something, but I push that worry down a bit. Cei's never even been here before; she doesn't know where anything is, important or not. And even if she was trying to grab something, she couldn't. Not anything important, at least. She's just curious. Leave her alone. She's not doing anything wrong.

The lounge goes quiet once she starts going up the stairs. I stand where I am for a while, just kind of staring at the place she was before the door closed. She seems nice but not at the same time. That doesn't make sense, but it kind of does, I guess. I feel like people, the good ones, they get angry when they see something they feel like is wrong. Cei could be like that. Or she could be faking being nice. She could just be angry all the time and she's just trying to hide that. I don't think so. At least, I think I don't think so. I push out a frustrated huff and roll my eyes a bit. I'm being stupid. This is stupid. Stop being stupid.

I look back to where she was before; still not back. I look over at Odessa and then down at my waist. Don't worry about it. Just go upstairs. It's your place, so why're you worried? I kind of bounce forward, going a little quicker than normal to the stairs. I work my way up and in a bit I'm on the second floor, the loft area up ahead. She's not in there, and she's not in the hallway, so... Yeah, when I come up to the doorframe, she's standing kind of in the middle of my room, her eyes on my desk. One quick sweep around tells me that she hasn't been moving stuff, which calms a little bit of the nerves that were starting to come up in the pit of my gut.

I look between her and my desk a few times, and, surprise surprise, I have no clue what to say again. I jump on the first question that doesn't sound too dumb or aggressive. "You looking for something?"
_________________

Thanks so much to Lissy for the signature!
Cei

I shake my head. Looking means you were searching for something specific. But I was wanting to see everything. "I wanted to see what everything looked like. Figure out where things were placed." Then I realize, this must be her room, right? That's why she's here.

With my chin I gesture to the photos on the desk. "Those yours? I haven't touched them but ... what are they?"

Captain Whitehawk

Student Creator





Join date

: 2016-12-04


Posts

: 212


Age

: 19


Location

: Mentally in Nestea



Monica: I feel my eyebrows scrunch up together, and I flick my eyes over to where she's looking, my desk, I think, and then trying to figure out- oh. I thought I put those away. How did I forget about that? I don't know, but it doesn't matter right now. I'd always just kept them in my desk, just because I know Ash moves around the house a lot and I really didn't want to just leave them out to find. It's not much, and it's not like they're bad or anything, but I know she'd tease me about it. Usually teasing me doesn't bother me, but this is different. Besides, I don't need to look at them everyday, and there're even some days where I don't even want to see it.

I move over to my desk, slower now then I did when I was downstairs, and kind of just let my fingers float down on top of them. There aren't that many, just because photographs like these, they're not that popular, not a lot of people do them. I only have three of them, and they're not even that good looking, but I don't really care about that.

The worst of them is the oldest one, the one that was in my old house almost as long as I'd remembered. When I was pretty young (three, I think), my dad's brothers and sister wanted to all meet together. My family was never poor poor, but my dad's siblings had a lot more money than us. You could see that in the picture, based on how my family's dressed compared to everyone else. All I remember from that day was complaining about how itchy and ugly my brown dress was, and you can kind of tell that I was a bit unhappy when they took the picture of all of us. The other kids my age were sitting with their moms, but I was standing up, one hand reached around my back (probably scratching it) and my other hand reaching up and grabbing onto Finsa's. The picture's not that great, from being old and all, but I feel like my sister's eyes still really jump out from it, and there's something about it that's just so Finsa. I don't think anyone else would notice it, but for me, the way she's just a little too big for her dress, how she leans on her back leg, how her smile almost wrinkles her eyes shut... I don't know. It's just so her. This and Finn were the only two things I went back for, after everything happened. That's all I needed.

The other two are newer and better, well, better meaning it's a better looking picture, I mean. With the one of my family, there's so many people crammed into it that the quality's not the best, but there's only three people in these two. It was a little while after Zeke got into the Bellatores, a few etonia after he got his own place. I was still seeing him a bit, but I was still upset, really upset. I remember being... I don't know, really, I just remember feeling like I really needed to have something, something that I could hold and look at in the real world, something to show what we had, even though I wasn't seeing him as much anymore. I kept bugging Chase and Zeke until they both agreed to do it, and so eventually we got the picture down. The first one looks better, I guess, since we're all looking at the camera and smiling and stuff. I was eleven, maybe twelve, so I still hadn't hit my "growth spirt" by then. Standing next to Chase and Zeke made me look even smaller, but I don't care about that. We all look good, maybe a little too good, like it doesn't look like how we normally do. That's why I like the other picture. The other one was right before we got the first picture done, and it was actually a complete accident. We didn't know it was coming, so none of us were looking at the camera. I'm standing up on my tip-toes, pointing up at the bit of hair that Zeke messed up when he took off his coat. He's got his hand raised up to his head with his eyes closed, and I'm pretty sure he was in the middle of rolling them when the picture went off. Chase, though, he's standing a bit behind us, a bit off to the left in the picture. He was walking to us, so his face is a little blurry, but you can still tell that he's smiling. And not that kind of smile that he puts on when he's talking to people from work or just some random person. It's a real smile. It's not big at all, just a small one, but you can still see it in his eyes, or at least, I can. He looks proud, even happy. And even though this picture was just a mistake, even though the other one obviously looks a lot better, I like this one a lot more. It just makes me happy.

The picture moves a bit under my touch, and that move jerks me out of my head. I was smiling a little, I think, but I don't care too much. "Just pictures." I look up from the three, back up at Cei. "Sorry, yeah, just pictures. My family, my friend Zeke, Chase. Just something good to hold onto."
_________________

Thanks so much to Lissy for the signature!
Cei

My eyes are caught on her, this kid. She's so innocent (but not, because who would be) so small -- but here in this room she invades every inch of the space. This is her place, I'm just a stranger in it. And no person with only three photographs have them because they're "just" photographs. They mean something. But I don't know what.

I take a step forward, lean a bit so I can look over them. A bunch of people jumbled together to take a photo. Two tall men and a little girl between them. Monica and the Head Inquisitor, I recognize their faces. And then the third is slightly blurry, a little off kilter: Monica and the other man, doing something with his hair, and a blurred Head Inquisitor in the background ... smiling. Weird.

But I'm curious, and I don't know what to believe. I tap at the more formal picture, rapping my pointer finger's tip against the Head Inquisitor's captured face. "Does he treat you well?" I don't know that I believe people in power can do good things, but might as well ask. "And don't answer in the 'this is what I'm supposed to say' way, or be fake or anything. How does he actually treat you?" A man like this had to have secrets, right? Why did he keep a little girl?

Captain Whitehawk

Student Creator





Join date

: 2016-12-04


Posts

: 212


Age

: 19


Location

: Mentally in Nestea



Monica: I've gotten questions like this before, from different people. Usually it's someone who works for Chase, or just an older person that knows me for one thing or the other. It's different from this, toh. Then, I feel like people ask it because they're bored, not because they care about me. They might care about what I say; if I tell them he's terrible, they'll have gossip to talk about, and that'll keep them happy. The point is, I feel like those kind of people are just looking for something to laugh at or talk about.

This feels different, toh. I don't think she knows Chase well, if at all, so I don't think it's for that. I think she's asking to make sure I'm okay. Or she's just trying to get my guard down. I really need to stop thinking like that. That's not me, and I don't think that. So I stop for a second, trying to figure out the right way to say it. "Yeah, he... the both of us, we treat each other, or, well-" I feel a little bit of color perk up in my face as more and more of my words get jumbled. "We take care of each other. Him more than me, I guess, but still, the both of us."
Last edited by Michael DeathFlame on Sat Apr 01, 2017 1:44 pm; edited 2 times in total
_________________

Thanks so much to Lissy for the signature!
Cei

She trips over her words and seems ... nervous? Something. Up close I can see the little tension twitches in her face and body, the quick quirks and tightnesses that zip across her face as she thinks. I'm not good at figuring out what it all means but I see it as it happens. She doesn't ... trust me? Thinks I'm weird, maybe crazy? Creepy? Suspicious? It's somewhere in that range of things. All of it's understandable though. I don't hold it against her.

It makes sense, what she says: she's a kid, he's an adult. Okay, maybe it is mutual -- probably because she cares about him, I don't know what she could do for him that could be really useful but she thinks she's doing something good, so I'll believe it. But not too much. "But he's nice to you? The people here don't hurt you?"

Captain Whitehawk

Student Creator





Join date

: 2016-12-04


Posts

: 212


Age

: 19


Location

: Mentally in Nestea



Monica: I start shaking my head before she finishes her last question. "Yeah no, no, nothing like that. Never anything like that." I look out through the frame of my door. "I mean, I don't know Odessa or Carina too well. They've only been here for a few days. But they seem nice. And I've been with Chase now for four years, even a bit more than that. He'd never hurt me." I know that for sure. I know Chase must've done terrible things before, and chances are, he still does some pretty bad stuff now. But I know he'd never do anything bad to me.
Last edited by Michael DeathFlame on Sun Mar 05, 2017 5:12 pm; edited 1 time in total
_________________

Thanks so much to Lissy for the signature!
Cei

She answers me quickly, and her voice sounds sure. A part of me still questions, though. Do kids know if they're being hurt? Can they tell when someone's using them? I don't know why I'm caring so much. Maybe I'm just ... I don't know what to call it. Curious? It's gotta be something like that.

I grunt in response, and swivel around on my heel, looking around the room again. I point to the chair, look back at her in inquiry. "Why would you sit and look out there? Mars is so ugly."

Captain Whitehawk

Student Creator





Join date

: 2016-12-04


Posts

: 212


Age

: 19


Location

: Mentally in Nestea



Page 1 of 29 • 1, 2, 3 ... 15 ... 29


---
Permissions in this forum:
You
cannot
reply to topics in this forum