Creative Commons
Original Creativity Center works are licensed under a
Creative Commons Attribution 4.0 International License
, unless stated by the owner. Permission to distribute commercially must come directly from the artist/writer.
Some individual works (RPGs, stories, artwork) may have their own licenses, so be sure to pay attention and heed those as well. The above purely exists as an umbrella license.
November 2017
| Sun | Mon | Tue | Wed | Thu | Fri | Sat |
| --- | --- | --- | --- | --- | --- | --- |
| | | | 1 | 2 | 3 | 4 |
| 5 | 6 | 7 | 8 | 9 | 10 | 11 |
| 12 | 13 | 14 | 15 | 16 | 17 | 18 |
| 19 | 20 | 21 | 22 | 23 | 24 | 25 |
| 26 | 27 | 28 | 29 | 30 | | |
Calendar

Forum Bug
Wed Dec 28, 2016 3:18 am by Sentinel
Hi all,
We're aware of a peculiar forum glitch that's causing some subforums to be locked.
Due to the lateness at this time, it might be a while before the glitch can be remedied, because despite my best efforts and as far as I can tell, everything seems to be working fine admin-side. It may have …
[
Full reading
]
Comments: 1
Discord News/Update Test
Thu Dec 08, 2016 1:35 am by Sentinel
Comments: 0
Merry Christmas/Happy Hanukkah/Other religious holidays!
Fri Dec 02, 2016 5:56 pm by Sentinel
*wipes sweat from brow* Whew, political correctness is a lot of hard work. But it has to be done.
ANYWAYS, we did it - we (almost) survived 2016 which, I think we can all agree, was pretty damn terrible in many ways.
Regardless, it was a good year on the forums - we've met some new faces, set out …
[
Full reading
]
Comments: 2
5>
Page 3 of 4 •

1, 2, 3, 4

~Kdin~

I nodded, looking away with my hands resting on the back of my head to gather my thoughts. I didn't think this was a training exercise, none of this felt...right. I didn't know how else to explain it but something about this place felt off and I didn't like it at all.

~Pippin~

"Where the hell are they?" I muttered to myself, still looking around at the heads of the people around me. They couldn't have just disappeared like that, but then again it could've been me that wandered off.
_________________
Give thanks <3
~Bryce~
As silence falls over our group, I turn to face the others who were on the beach, wondering if I'd find any more familiar faces.

Sure enough, a head of black hair stands out from the rest and I'm overwhelmed with emotions. On one hand it was great to have Carrie here with me. At least I knew she was okay and not hurt or anything. On the other hand, I still didn't know why we were here or for what purpose. That element of unknown was something I always tried to avoid when completing a job because of how uneasy it made me feel.

"Carrie!" I call over, nonetheless still excited to see my sister.
_________________
I may fall
But not like this: it won't be by your hand.

boyhoy

Administrator





Join date

: 2013-05-09


Posts

: 12666


Age

: 22


Location

: Beacon Academy



~Juliette~
When my eyes blearily opened, they were met with sunshine and crashing waves in the distance.

Mmm... Am I back at the vacation house in the Hamptons? Did I have too much to drink? I thought to myself, squinting as I took in my surroundings; a beach house? What?

This isn't Evergreen...

Now alarmed, my eyes flickered around to the people around me. Most were entirely unfamiliar, and some were very oddly dressed.

Has the SRSIA taken me as prisoner? If so, then why the hell am I in a beach house? I thought, my eyes flickering around until they landed on a familiar face. I felt a rush of relief as I stood up and ran in his direction, throwing my arms around Bryce's neck before pulling away as a smile broke onto my face.

"Boy, am I glad to see you. I thought I was a goner. Does anyone know what the hell is going on?" I said, continuing to feel more at ease as I took in the other Evergreen students; at least we weren't alone.
_________________
"Truly happy memories always live on, shining. Over time, one by one, they come back to life."
― Banana Yoshimoto, Kitchen

Cana

Profound Creator





Join date

: 2014-07-15


Posts

: 2926


Age

: 17


Location

: Re-Tail



~Sereta~

A large group of people began to converge - apparently they all knew each other.

I gave a small frown. How was that possible? Clearly we all were from different places but... why were so many people from the same location?

"Do you all... know each other?" I asked slowly, taking in their garb. They definitely weren't from my world.

~Alice~

I looked at the boy muttering to himself (Pippin). "I could say the same thing... I'm Alice."

_________________

~Bryce~
I'm momentarily distracted from noticing Carrie by someone flinging their arms around me. I jump in surprise until I realize who it was that had approached me. "Juliette! It's so great to see you!!" I exclaim, returning her embrace before she pulls away. "I can't believe there's so many Evergreen people here. . . Wherever here is exactly. We don't know what's going on or why we're here," I answer her, turning my attention to Carrie once more in hopes that she would come over.
_________________
I may fall
But not like this: it won't be by your hand.

boyhoy

Administrator





Join date

: 2013-05-09


Posts

: 12666


Age

: 22


Location

: Beacon Academy



~Kdin~

"We go to school together," I added, leaving out the whole spy bit. For all we knew these people were SRSIA agents.

~Pippin~

"Oh, hello Alice. I'm Pippin Forevigor," I answered, turning to her with a charming smile. Might as well make some friends while I'm stuck here, "I guess you have no idea where we are either, do you?"
_________________
Give thanks <3
Carrie quickly turned her head once she heard her brother calling her name. A wave of relief washed over her as she see lays her eyes on him in the middle of a group of people. I'm not alone. She thought. She was still unnerved by the multiple unknowns of her situation, but she was happy that Bryce was with her.

A faint smile appeared on her face as she runs towards him, dodging people in her way, and embraced him. "You're here! You're alright!" She said into his chest.
_________________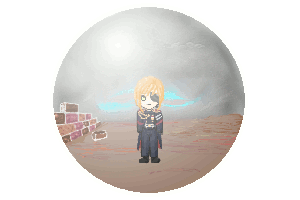 Thank you so much Athena! You're amazing!!

Forum Rules..

• •

..Anaphora: Entropy..

• •

..Anaphora Wiki
Spoiler:

NightOwl

Moderator/Coder





Join date

: 2013-05-09


Posts

: 1090


Age

: 21


Location

: Coding hell



~Alice~

I shook my head but returned Pippin's smile. "Last I checked, I was on Long Island... that's a cool name, by the way."

~Sereta~

"Oh," I said, only becoming more confused. "Anyways, my name is Sereta. It's nice to finally meet other people... for what it's worth, at least."

_________________

~Pippin~

"Thank you very much," I said with a bow of my head, "You have a pretty name as well, perfect for such a pretty face."

I blink after I register the name she said, "Long...Island? Where is that in the kingdom I must admit I haven't heard of it."
_________________
Give thanks <3
~Juliette~
"You're right about that. If this does go south, at least we know we have each other... With whatever this is," I said, my hand gesturing to the groups of other people.

"It's a pleasure to make your acquaintance, Sereta. I'm Juliette; I go to boarding school with the rest of them," I said, a warm smile curving onto my lips as I tossed my hair over my shoulder. I would be better to make friends with these people, just in case I would end up needing to use one of them later.
_________________
"Truly happy memories always live on, shining. Over time, one by one, they come back to life."
― Banana Yoshimoto, Kitchen

Cana

Profound Creator





Join date

: 2014-07-15


Posts

: 2926


Age

: 17


Location

: Re-Tail



Page 3 of 4 •

1, 2, 3, 4


Similar topics
---
Permissions in this forum:
You
cannot
reply to topics in this forum