Creative Commons
Original Creativity Center works are licensed under a
Creative Commons Attribution 4.0 International License
, unless stated by the owner. Permission to distribute commercially must come directly from the artist/writer.
Some individual works (RPGs, stories, artwork) may have their own licenses, so be sure to pay attention and heed those as well. The above purely exists as an umbrella license.
November 2017
| Sun | Mon | Tue | Wed | Thu | Fri | Sat |
| --- | --- | --- | --- | --- | --- | --- |
| | | | 1 | 2 | 3 | 4 |
| 5 | 6 | 7 | 8 | 9 | 10 | 11 |
| 12 | 13 | 14 | 15 | 16 | 17 | 18 |
| 19 | 20 | 21 | 22 | 23 | 24 | 25 |
| 26 | 27 | 28 | 29 | 30 | | |
Calendar

Forum Bug
Wed Dec 28, 2016 3:18 am by Sentinel
Hi all,
We're aware of a peculiar forum glitch that's causing some subforums to be locked.
Due to the lateness at this time, it might be a while before the glitch can be remedied, because despite my best efforts and as far as I can tell, everything seems to be working fine admin-side. It may have …
[
Full reading
]
Comments: 1
Discord News/Update Test
Thu Dec 08, 2016 1:35 am by Sentinel
Comments: 0
Merry Christmas/Happy Hanukkah/Other religious holidays!
Fri Dec 02, 2016 5:56 pm by Sentinel
*wipes sweat from brow* Whew, political correctness is a lot of hard work. But it has to be done.
ANYWAYS, we did it - we (almost) survived 2016 which, I think we can all agree, was pretty damn terrible in many ways.
Regardless, it was a good year on the forums - we've met some new faces, set out …
[
Full reading
]
Comments: 2
5>
Page 3 of 100 •

1, 2, 3, 4 ... 51 ... 100

(Oh gosh, I'm so sorry I didn't see that!)

Having taken a few serene moments to soak up the warm sunshine, Iliyana turned to the restroom to refresh herself from sleep. She then braided her hair to one side, and picked a simple dress from her closet, which she found to be quite bare since the move. She remembered selling most of her garments to liquidate her family's assets for the trip, but held fast to a few of her favorites.

Once she had smoothed the wrinkles from her dress and assured herself her hair looked fine, she faced the door and let out a quick puff of air from her nose.

It's another day, she reminded herself, raise you head high.

She turned the knob to her door, and opened it with considerable force. However, she found that it hit something in mid-swing, resounding with a soft thunk. She turned her head around the door to see what could possibly be the problem, when she let out a gasp.

"Oh, Raemin!" she cried, "Did I just open the door on you? I'm so sorry!"

Lady Senbonzakura

Incredible Creator





Join date

: 2014-05-03


Posts

: 5754


Age

: 19


Location

: shipping hell



~Kiel~
I sneer at the mention of our father and his numerous attempts to find me a wife. "The old bastard can shove all the suitors up his ass for all I care. . . And yes, Pippin, we cannot all be like you sleeping with the first woman we lay eyes on for the night," I tease, jabbing my elbow into his side.

~Raemin~
From within the room I could hear the footsteps of Lady Iliyana nearing the door and go to move to the side. However, before I have the chance, the door swings open and slams into my back, causing me to stumble a few paces forward before I am able to catch myself. I turn to face her, bowing my head out of respect. "It's quite alright, Lady Iliyana. It was my mistake for standing so close to the door."
_________________
I may fall
But not like this: it won't be by your hand.

boyhoy

Administrator





Join date

: 2013-05-09


Posts

: 12666


Age

: 22


Location

: Beacon Academy



Iliyana eventually stepped into the hallway, closing her bedroom door behind her.

"Don't apologize for doing your job, my dear. Good morning to you, by the way." She let out a single chuckle, "I suppose we are most definitely awake now, hmm?"

She turned to left, intending to go down a flight of stairs when a familiar sting pinched at the top of her stomach, and soft gurgling sound followed.

"Have you had breakfast yet, Raemin?" she asked, putting her foot on the first step and placing a hand on the railing.

Lady Senbonzakura

Incredible Creator





Join date

: 2014-05-03


Posts

: 5754


Age

: 19


Location

: shipping hell



~Pippin~

I wiggled my eyebrows and laughed, "Oh I just know how to have some fun, maybe you could learn too if you loosened up a little."
_________________
Give thanks <3
- Briony -

I opened my mouth to respond to Pippin, when I heard footsteps behind me. I turned around to find Papa's advisor, Byram, watching from a distance. I did everything I could to hold back a glare – this man hated me from the moment I was born. However, he still behaved dutifully, putting on a professional face for the sake of his occupation.

"My apologies for interrupting, children, but the tailor is here to fit your outfits for the ball tonight."

Already? It's still morning! "Why is it happening now?" I asked him.

He gave a subtle roll of his eyes at my attitude. "Miss Apollo has a new apprentice today, as her daughter is sick. They requested extra time in case he needs it. Mistakes in expensive clothing are not easily mended, your highness."

I bit my cheek. "Okay."
_________________
♡♡♡

Hime

Moderator





Join date

: 2013-05-19


Posts

: 7683


Age

: 18


Location

: N'al Ren



~Pippin~

I give a more exaggerated roll of my eyes and groan, letting go of Kiel and moving back into my bedroom, "Ughhhh, fine. Lemme put on some pants."
_________________
Give thanks <3
- Alric -

"Ahhh. Much better."

Karra strode into the room, having exchanged the dress for a tunic and trousers, and flopped onto a chaise lounger. We lived surprisingly well, for thieves, so there were a number of fine adornments in their hideaway, from satin clothing to fine paintings whisked away from museums in the middle of the night. We lived well because we had a lot of money, and we had a lot of money because we were good at our job.

Karra took a little ball from the stand beside the chaise lounger, and threw it up into the air before catching it again. "Hey, Alric. You know that one knight we just robbed and probably killed? The one with the Heijiki race problem?"

"His name was Corlois Goul."

"Yeah, right. That guy." Karra threw the ball up in the air again. "As he was talking to me, he mentioned something. A ball that the royal family was hosting?"

"A ball?" I paused for a moment, and then nodded slowly. "Yes, it is the Summer Solstice, isn't it? They usually host balls around that time."

"Right, right," Karra said, though she didn't sound like she was paying too much attention. "I think I had an idea."

Oh no. "And . . . that is . . . ?"

Karra sat up straight, and grinned.
_________________
Credit to Hime for the drawing!
[Infinity's Row: Interlude l Anaphora: Pariah l Infinity's Row: Uncontrollable l Anaphora: Vengeance]
Currently Reading: Hunted by Megan Spooner
Currengly Binging: Stranger Things
- Briony -

Byram bowed his head, giving an insincere smile. "Of course, sire. They will be waiting in the dressing room."

He then glanced at me, holding out his arm. "Shall I escort you, your highness?" he asked with tight consideration.

"I can escort myself," I told him, refusing his arm and starting down the hallway.
_________________
♡♡♡

Hime

Moderator





Join date

: 2013-05-19


Posts

: 7683


Age

: 18


Location

: N'al Ren



~Wendy~

I shuffled down the stairs in traditional white and purple Okiri trappings before reaching the already crowded restaurant in the lobby of the inn. Spotting the reserved seats by the bay windows hidden with hanging rugs and plants, I made my way over as I looked for Irene.
_________________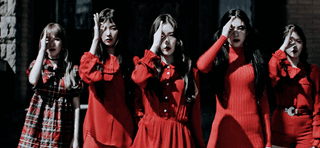 Kane

Epic Creator





Join date

: 2013-07-01


Posts

: 8577


Age

: 100


Location

: High above you



- Briony -

The mirrors in the dressing room were set up, and Miss Apollo was conversing with a few of the servants as she set up a number of formal outfits for my brothers and I to try on.

When I entered, they turned around and gave shallow bows, though knowing I wasn't a stickler for formalities.

"Good morning, your highness. I hope you are doing well. I would like to introduce you to my nephew, as he will be assisting me today. Felix?"

A tall boy with long velvet hair stepped out from behind the mirrors, locking eyes with me immediately. Their vivid green glow had a sense of familiarity, but. . . I've never met this boy before. No, definitely not.

He bowed his head. "Your highness," he greeted.
_________________
♡♡♡

Hime

Moderator





Join date

: 2013-05-19


Posts

: 7683


Age

: 18


Location

: N'al Ren



Page 3 of 100 •

1, 2, 3, 4 ... 51 ... 100


Similar topics
---
Permissions in this forum:
You
cannot
reply to topics in this forum