Creative Commons
Original Creativity Center works are licensed under a
Creative Commons Attribution 4.0 International License
, unless stated by the owner. Permission to distribute commercially must come directly from the artist/writer.
Some individual works (RPGs, stories, artwork) may have their own licenses, so be sure to pay attention and heed those as well. The above purely exists as an umbrella license.
July 2018
| Sun | Mon | Tue | Wed | Thu | Fri | Sat |
| --- | --- | --- | --- | --- | --- | --- |
| 1 | 2 | 3 | 4 | 5 | 6 | 7 |
| 8 | 9 | 10 | 11 | 12 | 13 | 14 |
| 15 | 16 | 17 | 18 | 19 | 20 | 21 |
| 22 | 23 | 24 | 25 | 26 | 27 | 28 |
| 29 | 30 | 31 | | | | |
Calendar

End of Year News (December 2017)
Thu Dec 28, 2017 3:57 am by Adrian
(It's been one year since I made a news thread, oops)
Merry Christmas/Festivus/whatever holiday you do or do not celebrate!
2017 was a pretty busy year IRL for most of us - according to forum statistics, our busiest month was in June with 1671 total posts, meaning our post rate has been a little …
[
Full reading
]
Comments: 0
Forum Bug
Wed Dec 28, 2016 3:18 am by Adrian
Hi all,
We're aware of a peculiar forum glitch that's causing some subforums to be locked.
Due to the lateness at this time, it might be a while before the glitch can be remedied, because despite my best efforts and as far as I can tell, everything seems to be working fine admin-side. It may have …
[
Full reading
]
Comments: 1
Discord News/Update Test
Thu Dec 08, 2016 1:35 am by Adrian
Comments: 0
5>


Opening theme: Artist by Vistlip
(I could only find the TV size version, sadly. XD)
It's the year 20XX...
Humanity has reached the pinnacle of technological advancements.
Flying cars, hoverboards, those fancy springy shoes you used to find back in the the 199X's now in chrome colors with extra high-tech bounce to celebrate their Xtieth anniversary, you name it!
There's only
one
tiny little iiiitty bitty detail to note.....
The aliens have taken over.
It's not an invasion, though.
What i mean is it's already too late.
Sure humans and aliens are kinda living together now,
But they don't exactly treat them nicely. Hybrids even worse (when a human and an Elementalist have a kid. they're called a Hybrid at that point.)
They're called the elementalists. they look like us humans, but they've got pointy ears and skin in all kinds of pastel colors depending on what element they control. kinda like a cross between elves and Avatars. except they can bend more than just four elements. some can manipulate electricity, some can manipulate time, others can even manipulate rather fabulous things like flowers and flower petals. (there is
one
thing humans can have, though. we can summon things. only a veeeery select few can pull that off as only people with two different colored eyes have the magical capability.)
Of course, due to us not having these powers, they think of us as beings below them. not everyone's like this, in fact, we've got some of them on our side, but it's the higher ups that have this mindset that's the problem.
The leader of the Elementalists, who's also the current self-elected president of Techrom City, Artemecia, the Ice Queen, has a hidden agenda up her sleeve as she rules over the people of the city.
This is where you come in.
There's an organization dedicated to try and retake the city in favor of the humans (and the good Elementalists.) and stop Artemecia before she carries out her secret plot of restarting the world with a second Ice Age. (and Hou-ou Inu knows, we don't need another sequel. they've got five movies already.)
They're called The Diamond Dust Rebels. a team of ehhh.....kinda trained people who try to utilize their advanced technology, coupled with their Elementalist members special powers, to find a way to end the conflict before it begins.
If you must know, i'm Damon Dust, the founder of the organization......ok, my dad founded it, but he's not here right now, so for the next few minutes, i'm taking over!
Are you ready to join the rebellion? or will you side with the frosty lady whose ice must've froze her brain?
From the creator of
The Darker Side
series and
Digimon ZX
...
The Diamond Dust Rebels
Coming soon.
_________________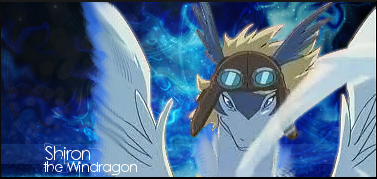 Keep the Dream Alive.

Raigeki

Newbie





Join date

: 2016-12-28


Posts

: 22


Age

: 18


Location

: Nowhere in Particular. =w='





Similar topics
---
Permissions in this forum:
You
cannot
reply to topics in this forum