Creative Commons
Original Creativity Center works are licensed under a
Creative Commons Attribution 4.0 International License
, unless stated by the owner. Permission to distribute commercially must come directly from the artist/writer.
Some individual works (RPGs, stories, artwork) may have their own licenses, so be sure to pay attention and heed those as well. The above purely exists as an umbrella license.
June 2018
| Sun | Mon | Tue | Wed | Thu | Fri | Sat |
| --- | --- | --- | --- | --- | --- | --- |
| | | | | | 1 | 2 |
| 3 | 4 | 5 | 6 | 7 | 8 | 9 |
| 10 | 11 | 12 | 13 | 14 | 15 | 16 |
| 17 | 18 | 19 | 20 | 21 | 22 | 23 |
| 24 | 25 | 26 | 27 | 28 | 29 | 30 |
Calendar

End of Year News (December 2017)
Thu Dec 28, 2017 3:57 am by Adrian
(It's been one year since I made a news thread, oops)
Merry Christmas/Festivus/whatever holiday you do or do not celebrate!
2017 was a pretty busy year IRL for most of us - according to forum statistics, our busiest month was in June with 1671 total posts, meaning our post rate has been a little …
[
Full reading
]
Comments: 0
Forum Bug
Wed Dec 28, 2016 3:18 am by Adrian
Hi all,
We're aware of a peculiar forum glitch that's causing some subforums to be locked.
Due to the lateness at this time, it might be a while before the glitch can be remedied, because despite my best efforts and as far as I can tell, everything seems to be working fine admin-side. It may have …
[
Full reading
]
Comments: 1
Discord News/Update Test
Thu Dec 08, 2016 1:35 am by Adrian
Comments: 0
5>
Page 41 of 44 •

1 ... 22 ... 40, 41, 42, 43, 44


Yupik: "Your bitch is right about one thing. You'll never heal completely. No matter what happens or what you do, deep down, you'll always be broken."

I ignore Them; at least, I try to. Instead I nod at what Natasha says, doing my best to focus on her instead. "I… I guess so." It doesn't feel like it will, not right now. When Amanda… each time she did it, it felt like she just kept grinding her foot into me, like every time it happened she was breaking me more and more until there wasn't anything but dust left, to the point where no glue or tape or anything could put me back together again. I still feel like that. "And that won't ever change."

My entire body feels stiff and frozen, but I force myself to turn my head and look up at Natasha anyway. My eyes are fuzzy and it's dark in the room, but I can still see her. She seems broken too. Not as much as me, but I can still see the hurt in her eyes. I can see how badly she feels. Most of me focuses on that, because I was right. Her knowing only makes her feel worse. She's been through so much already and I just hurt her more. And so long as she's around me I'll just keep doing that.

But another part of me, a much, much smaller part, focuses on something else. There's hurt there, and it might not go away. But there's more than that. Past all of that… there's something down there, something deeper than pain can ever go. It's something warmer, softer, gentler, and somehow it reaches through all of this brokenness and holds me tight. I don't know how or why, but she's here even after everything. Me and the world are all falling apart and she's right in the middle of it, but she's not leaving me. She's here, she's here, and she's not leaving me.

I'm not alone.

The last of tonight's tears slip out when my eyes squeeze shut, but it's different than before. Most of me still feels dead and empty, and I know that might not ever go away. I know there'll be more nights like these, nights where I'll shake and scream until I run out of tears to cry. I know all of that.

But right now, Natasha's here, and she's holding me, and she still loves me...

And for a half a second, a small, small part of me doesn't feel so broken.

I scrape whatever strength I have in me to hold onto her as tight as I can. "I love you."
_________________

Thanks so much to Lissy for the signature!
- Natasha-

He's stopped crying, but I don't know how much better he actually is. For a moment, I wonder if he's just hiding the pain from me again. But then he sinks further into me, and the stiffness in his body seems to be unwinding.

It makes me wonder if things will start to be okay. I'm not sure, with my failure at the battle with the Zenh'aliems' army and with Yupik's trauma, which runs far deeper than even I expected. But . . . maybe they will.

"I love you," Yupik says.

The words surprise me, but not unpleasantly. Because there's one thing, in spite of everything, that I notice.

He didn't stutter.

That thought makes me smile a lot more than it probably should. I burrow my face into his shoulder. "I love you too."
_________________
[Infinity's Row: Interlude l Anaphora: Pariah l Infinity's Row: Uncontrollable l Anaphora: Vengeance]
Currently Reading: Carrie by Stephen King
Currently Playing: Final Fantasy XV
Yupik: Even after everything that happened since I woke up tonight, somehow I creek my eyes open, look at her, and smile. It's a small smile, a weak smile, and it doesn't even last a second, but it's still a smile. "I know."

I close my eyes again and just keep listening to her heart, holding on to the steadiness of it and slowly... bit by bit... calming down, exhaustion finally pulling me closer... and closer to sleep. I don't know what my dreams'll have waiting for me, whether I'll… I'll be in Makota with Natasha or... in the cave with Amanda.

But... no matter what I find in my dreams, I know… I know... I'll find Natasha when I wake up.

I sink all the way into her... and even through all the brokenness and loneliness and hurt... I can still feel her body... and her warmth... and her heart beating against my cheek...

And it just…

It just feels so...

...Right...
_________________

Thanks so much to Lissy for the signature!
- Natasha -

I stroke the back of his head even as he relaxes, even as he seems to fall asleep. The movement feels so natural, and I become more connected to him as I let myself get to know him all the more. He seems content now, all pain and nervousness out of him for the time being.

To think he's been carrying this burden for so long and I never knew . . . I guess I understand now, why he tried to keep that a secret for so long. It wasn't just shame. He also didn't want to make my life worse. He thought it would just bring me more pain.

"It seems the host of Chaos is right about one thing," Pansa says. "He's like a plague. The longer you're around him, the more miserable you become. You're better off without him."

Well, you're both wrong, then, I think, unperturbed by her comment. I can see what she's trying to do. I'm not better off without him. Maybe this brings pain, but every relationship worth anything has some degree of pain.

I look back down on Yupik. My hand trails from his head and down the back of his neck until it settles on the perch of his shoulder.

Yupik thinks it's hard to be with him. It would be harder to be without him.

I bend my head down, my tangled hair forming a curtain around my face. Now that I know what happened, I'm not sure what lip on skin contact would have on him. But I am content with swooping down and kissing the top of his head through the beanie.

"You're worth it all," I say softly.

I tuck my hair behind my ear, and then rest my cheek against his head, wrapping my arms around him, shielding him and keeping him close at the same time. The rise and fall of his breathing steadies me, and, for the first time tonight, I am able to sleep.
_________________
[Infinity's Row: Interlude l Anaphora: Pariah l Infinity's Row: Uncontrollable l Anaphora: Vengeance]
Currently Reading: Carrie by Stephen King
Currently Playing: Final Fantasy XV
- Everett -

'Everett!' My head shot up when the silence of the hospital room was broken by a distant voice – a familiar distant voice, at that. I stood up. 'Everett, I need your help!'

"Wait here," I told Amber gently, not wanting to leave her even for a moment, but knowing I had to. Whoever's voice this was, it had power over me, and I knew that I needed to listen.

It took me a short time to find myself outside. The hospital we had managed to find was just on the outskirts of Ald Ruhn, essentially a refugee hospital, made of a few cheap tents. My pace slowed when I saw her: The wolf Jun, towering over me in her full form.

"Were you the one calling me?" I asked her, and the animal dipped her head. "I haven't seen you since you left Fulmine's body after she..... Why have you found me?"

'The Zenha'liems are dead. The final Zodiac gate was opened, and it sealed away the great Juns. I, however, require a host if my spirit is to live on peacefully. Otherwise, I fear I'll grow destructive...'

I took in a deep breath at her implications. "Am I your only option for a vessel, since my mother was once your host?"

Again, the graceful Jun bowed her head, closing her emerald green eyes. It was almost as though she was regretful, ashamed. 'I do not want to roam the human world as a hateful demon. I was drawn to you, as you are my last hope.'

My stomach churned at the dilemma I now faced. Was I to become a ticking bomb, potentially a danger to those around me if I became a Jun host? If I hurt my friends... If I hurt Amber... If I weren't able to keep control, I would never be able to forgive myself. This was the monster that killed my mother... Would it kill me, too? But was I also to allow her to go free, to become a murderous demon in a war-torn world? She would kill millions, as Arker, Fe, and the other Juns had. If I turned her away, I would be dooming countless others, not just myself.

I couldn't be selfish.

Not now, not ever again.

I shut my eyes. "Then I'll be your host," I told her. "I'll foster you in my body until the day I die, if that keeps your evil at bay."

Her slender canine figure began to glow, and within seconds, she was nothing more than an orb floating in midair. She came closer and closer to my body until she reached my chest; then, slowly, the light disappeared into my body. A great pain erupted through my body, and I collapsed onto the ground, feeling as though hot flames were coursing through my veins. The agony lasted for but a moment.

Then, all was still again.

I opened my eyes and stood up promptly, gazing at my palms. On each one, the mark of the wolf glowed for a mere second before melting back into my skin. As I stood there, I realized that without my son, I was nothing more than a Jun host.

Just like my mother.

- Yuffie -

Gradually, my eyes opened. It took a moment, but my vision adjusted, and I drank in the faces staring down at me with monumental relief. "It's... It's over," I said quietly, but when the realization truly hit, I sat up in a flash, emerald eyes wide. "It's over!"
_________________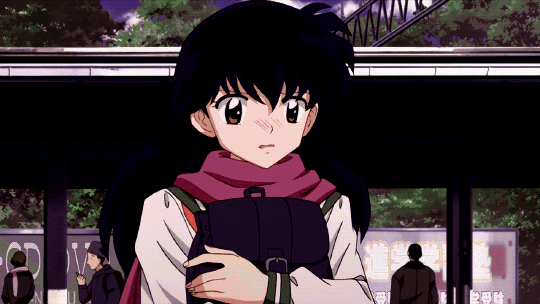 "She was the light."

Hime

Moderator





Join date

: 2013-05-19


Posts

: 8423


Age

: 19


Location

: N'al Ren



~Aidec

I gave out a laugh. "Yes Yuffie, yes! We survived. I knew we would. I knew you would."
_________________
Site Rules | Banner Submission | IR | Evergreen
~Dederick~

"Heck yeah! You did it Yuffie!" I called back with a triumphant cheer.

Looking around at everyone with Jacobe safely by my side made me smile even wider, and as we sat there I couldn't help but think about the train ride that started it all for my brother and I.

The Row had been through so much already that we had never experienced, but when we encountered Fe on the train it was just the beginning for us. The first time we saved people, the second time we lost anyone, and the first time I ever feared for our own lives. Despite how scary the entire situation was I couldn't help but feel...happy. I had been stewing in anger and sadness after being left by our parents but being surrounded by the Row made me remember that feeling I never thought I would experience again. I was happy in this family we found.

Jacobe is my only living family left, but we found something better in the Row together. We found friendship and love in this ragtag group of kids who were forced to grow up too fast along with us. We all had hardships. We all had baggage. We all had demons. But we could fight them all when we were together.

I looked between our new family: Resh, Yuffie, Gentry, Aidec, Azula, Cameron, and everyone in the Row who stood by us when things were at their darkest. We lost friends along the way...gods I almost lost the other half of me for good.

The thought made me suck in a breath and my hand found Jacobe's waiting for me. I squeezed it and he returned the embrace, probably guessing what I was thinking like he always did and always would.

"I love you, bro," I whispered, hoping to show how much I meant those words through my hushed tone.

He smiled and squeezed my hand again, "I know, Dederick. I love you too."

Those months without him almost drove me crazy. I almost lost my mind to grief and regret and self-loathing. I let him slip through my fingers but the gods were kind to me. For once I could believe in their blessings.

All those years I cursed the name of every god I could remember from Mom's teachings. Asking them why they would allow kids like us to be so sad and alone, and never seeing that there was something better coming for us with that tragedy. I knew mom and dad had their reasons. I only wish I knew that before they were gone. Even Ren still held onto the light inside her, despite everything Fe did to warp her mind, and what she did to herself.

Jacobe always told me there was a silver lining to everything and I never believed him until now when everything seemed to be ok. We finally had peace, I had my brother back, but...

I still had to find her. The girl who took my heart with her when she was taken under that spell. Arker warped her mind but I wasn't going to break my promise, not now, not ever. I had to find Farron.
_________________
I am, and always will be, the optimist.
The hoper of far-flung hopes and the dreamer of improbable dreams.
(~mini timeskip with Yuffie & Aidec~)

- Yuffie -

Walking wasn't nearly as tiring as I thought it would be, after all of that energy loss. In fact, I felt more powerful as I traveled up the familiar hill that I spent a great deal of my childhood upon. I knew what was waiting at the top: A makeshift gravestone that read, Century Aramis Bliss, a beloved father and friend. Whether his body would be returned after the downfall of the Zenh'aliems, I didn't know.

But one could hope.

When I reached the hill's summit, I could feel relief wash over me as I walked beneath the great willow tree that remained billowing over the war destroyed city. The grass over where his coffin was buried was replaced, perfectly green and peaceful -- there were even small daisies that dotted the spot where he lay.

"He's back," I sighed, kneeling down and placing one of my hands upon the headstone.

- Farron -

I sat up in the rubble, utterly dazed as I gazed about, initially not recognizing where I was. What is this place? When I stood, I suddenly recognized it... It was the remains of Ald Ruhn. What am I doing here? Where is everyone else?

"I must be going insane," I muttered, holding my head.
_________________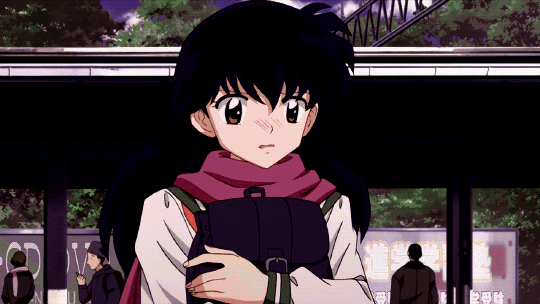 "She was the light."

Hime

Moderator





Join date

: 2013-05-19


Posts

: 8423


Age

: 19


Location

: N'al Ren



~Jacobe~

Dederick's head lifted from my own and he started to look out of the headquarters, staring at where we busted into the building from the last fight. Lifting my own head slightly I finally saw his face and he looked a little confused, like he didn't know what he was looking for. I smiled, sometimes I could read him better than I could.

"Go get her," I said to him, watching as his eyes widened and his gaze snapped back to my face. His look of confusion faded and a more confident one took its place.

"You think-" "Do you think?" I cut him off, giving him a pointed look. He paused for a second before he slowly nodded and I nudged him back on his feet and towards the door, "Then go. We'll be here when you get back, promise."

~Dederick~

Outside the sun seemed brighter, the breeze seemed more refreshing, and the birds were still chirping along as always. Despite the calm settling across the land my stomach was twisting itself into knots. I don't know what was drawing me to the ruins where we killed Fe but something in my heart was telling me it was where I needed to go.

I climbed on top of a taller rock and scanned the area, eyes pausing on a flash of green. My breath caught in my throat and for a moment all I could do was stare with wide eyes.
_________________
I am, and always will be, the optimist.
The hoper of far-flung hopes and the dreamer of improbable dreams.
- Farron -

I quit rubbing my head and turned about when I felt someone watching me. My breath almost caught in my throat when I saw a familiar face in the distance -- and it wasn't his twin. I knew.

"What are you staring at?"
_________________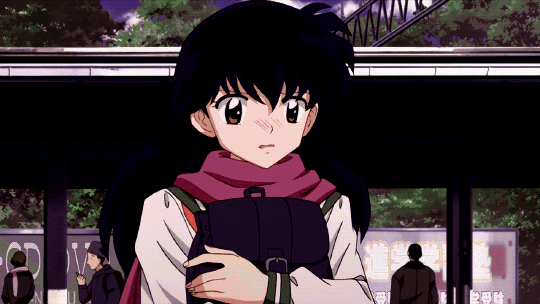 "She was the light."

Hime

Moderator





Join date

: 2013-05-19


Posts

: 8423


Age

: 19


Location

: N'al Ren



Page 41 of 44 •

1 ... 22 ... 40, 41, 42, 43, 44



Similar topics
---
Permissions in this forum:
You
cannot
reply to topics in this forum