Creative Commons
Original Creativity Center works are licensed under a
Creative Commons Attribution 4.0 International License
, unless stated by the owner. Permission to distribute commercially must come directly from the artist/writer.
Some individual works (RPGs, stories, artwork) may have their own licenses, so be sure to pay attention and heed those as well. The above purely exists as an umbrella license.
July 2018
| Sun | Mon | Tue | Wed | Thu | Fri | Sat |
| --- | --- | --- | --- | --- | --- | --- |
| 1 | 2 | 3 | 4 | 5 | 6 | 7 |
| 8 | 9 | 10 | 11 | 12 | 13 | 14 |
| 15 | 16 | 17 | 18 | 19 | 20 | 21 |
| 22 | 23 | 24 | 25 | 26 | 27 | 28 |
| 29 | 30 | 31 | | | | |
Calendar

End of Year News (December 2017)
Thu Dec 28, 2017 3:57 am by Adrian
(It's been one year since I made a news thread, oops)
Merry Christmas/Festivus/whatever holiday you do or do not celebrate!
2017 was a pretty busy year IRL for most of us - according to forum statistics, our busiest month was in June with 1671 total posts, meaning our post rate has been a little …
[
Full reading
]
Comments: 0
Forum Bug
Wed Dec 28, 2016 3:18 am by Adrian
Hi all,
We're aware of a peculiar forum glitch that's causing some subforums to be locked.
Due to the lateness at this time, it might be a while before the glitch can be remedied, because despite my best efforts and as far as I can tell, everything seems to be working fine admin-side. It may have …
[
Full reading
]
Comments: 1
Discord News/Update Test
Thu Dec 08, 2016 1:35 am by Adrian
Comments: 0
5>
Page 3 of 44 •

1, 2, 3, 4 ... 23 ... 44


@Mythie

wrote:Ebony~

I glance around to make sure nobody else was listening. "You and Yupik are happy- you can be happy" I say my voice hushed. "Let that happen, we all don't need to die...."
@Michael DeathFlame

wrote:

Yupik

:

"Your playmates are adorable, arguing over which one of them will play hero. We don't think it'll make much of a difference in the end."

No one's dying.

Hearing these two talk back and forth, especially Natasha, makes my heart break a little. "Look, no one needs to sacrifice themselves or anything. You deserve to be happy too, Ebony. We'll do what we have to and finish this and then walk away and be okay, right?"
- Natasha -
I look at Yupik with some hestitation. Just walk away. Be okay. He makes that sound so simple. But . . . maybe . . .
It's clear that I'm not going to be able to stop Ebony from doing whatever she intends to do. She's a stubborn one. But perhaps I can still help and fight them off -- not with my Jun powers, since stopping me from using them is the entire point of Ebony doing this, but I'm dangerous without it. I'll be on the front lines with her, and there'll be no way she can die when I'm there with her. I'll save her. I'll do it.
Turning back to Ebony, I sigh. "Look, it's obvious that neither of us will be able to stop you. But we
will
help you. Maybe Yupik and I deserve to live good lives, but Yupik's right in that you do too. Resh might have rejected you, but . . . " I smile wryly. "It's been established that he's an idiot. You deserve a happy ending just as much as the rest of us. So don't die. Fair?"
_________________
[Infinity's Row: Interlude l Anaphora: Pariah l Infinity's Row: Uncontrollable l Anaphora: Vengeance]
Currently Reading: Reflection: A Twisted Tale by Elizabeth Lim
Currently Playing: Buffy the Vampire Slayer
They'll be crumbling under my power soon enough. Century Bliss placed his hand on the neck of the Wolf Jun, staring emotionlessly at the wreckage in the distance. There, the Row stood, encumbered by the last of Fe's undead army.

"Be patient," the Sanctumism puppet said as he began to stroke the animal. "Sometimes it's easier to let the fools kill themselves."

The Wolf Jun shifted. You do not understand. There is someone in that group who is able to absorb my power.

Century was a bit surprised at this. Very few non-Jun hosts had that ability -- it was only when they've descended from a previous host. "What are you planning to do?"

Destroy him.

Together, they began towards the battle.

- Resh -

They never seemed to end. Disintegrated corpse after disintegrated corpse, these bastards just kept coming. And with every swing of Runite's sword, I could feel myself growing weaker. . . And weaker. . .

I took one look at my pallid hand. Then, against my own volition, the weapon fell to the ground and immediately vanished. That was it -- that was all of his power.

A few corpses around me cackled, then shoved me onto the ground. I grunted as my face pummeled against the rocks, gasping for air as my nose began to pour blood. Shit, shit.

"Some hero! Weak, selfish, defenseless. . .And nobody to care for him because he cares for nobody else!" WHAM. One of their feet slammed into my stomach. "Your moment of glory is over, Resh Archambault!"

A few other corpses laughed, leaning over me in a taunting fashion. One of them sported pink hair and a small stature -- Fulmine. Fulmine was laughing at me. The other faces were unfamiliar, but chillingly human nonetheless. And part of me - most of me - was much too careless to attempt to fight back.
_________________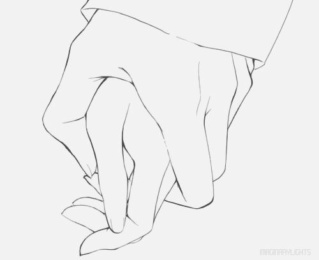 ✹ D E V I ✹
i don't want you
to see me
the way i see myself.

Hime

Moderator





Join date

: 2013-05-19


Posts

: 8655


Age

: 19


Location

: N'al Ren



~Dederick~

"Resh!" I yelled out, trying my hardest to break through the hordes of bodies but there were so many. My sword swung with incredible speed as I tried to keep up with everything surrounding me, but I could already feel my arms tiring. But I couldn't give up, not now, not ever.

"Jacobe!" I called, sparing one glance around before I spotted him, "How many arrows you got left?"

He looked over for a second, eyes widening when he saw what was happening before kicking another body away from him, "A few but I think I can spare one for this."

He took out the bow and cursed, "But I don't know if I can make a straight shot without that magic."

"Well you gotta try," I said, wincing as something collided with my stomach before I disintegrated someone else.

He nodded and swung his sword around in an arc, widening the space around him and in that split second he sent an arrow flying towards the pink haired girl on Resh, unable to see where it was going before we were both surrounded again.
_________________

Love doesn't discriminate, between the sinners and the saints
It takes and it takes and it takes, and we keep loving anyway
We laugh and we cry and we break and we make our mistakes
Yupik: They're not real people. They're monsters, not people. I'm not killing them because they're not alive in the first place.

"That's a pitiful reasoning to break your fun little morality policy." They might be right on that one. I might regret this later, who knows; maybe tonight I'll stay up wondering if I willingly decided to murder a bunch of people just because they were on the other side. Maybe I will, I don't know. But right now, these things are trying to kill us, trying to kill my friends, trying to kill Natasha. And it doesn't look like I can talk them out of it.

So instead of thinking about whether this is right or wrong I just grit my teeth and go at it. These things aren't too fast, and they fall apart the second Mortalsbane touches them. If I was healthy, this wouldn't be that bad. But after five swings I can already feel my right arm slowly cramping, feel my legs and ankles scream louder and louder in protest the longer I stay on my feet. I'm not ready for this. This isn't good. This definitely isn't good.

And then, of course, it gets any worse. I hear a yell, a taunt, and it's definitely not from one of my friends. I turn on my heel, grimacing from turning so quickly on my ankle, but that becomes the least of my worries. Spirits no. Resh's on the ground, face bleeding, and he's surrounded by those things. "Good. Let the boy die. It's not like he ever tried saving you anyway."

Do me a favor, shut up. I limp forward as quickly as I can, shoving Mortalsbane through the chest of one of those things to get closer.
_________________

Thanks so much to Lissy for the signature!
- Resh -

An arrow whizzed past, but narrowly missed Fulmine's body. I dizzily looked around, trying to make out my surroundings as best as I could. Yupik. It's Yupik. Goddamn it, why is he trying to help me? I don't deserve that!

"You're hurt," I mumbled weakly to the ginger. "You need to protect yourself."
_________________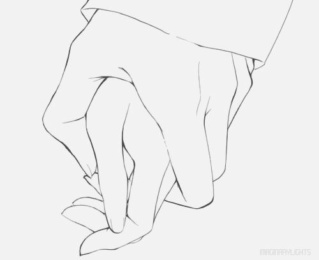 ✹ D E V I ✹
i don't want you
to see me
the way i see myself.

Hime

Moderator





Join date

: 2013-05-19


Posts

: 8655


Age

: 19


Location

: N'al Ren



- Natasha -

They go down by the numbers.

I slice their arms from their hands as they attempt to crawl out of the cracks they emerge from, kicking them down back where they came from good measure. Most make it out to the surface, but I still manage to get a good few down.

One. Two. Three. Four. Five. Six. Seven. Eight. Nine. Ten.

I turn back on my heels once the job's done, and confront the rest of the hoard of zombies --

I bellow a battle cry, and surge to meet them.

I act as fast as I can, slicing the throats of two zombies before turning around and throwing a sai that lands in the heart of another. I spin around to slash one in the waist, and don't even have time to see it disintegrate before I turn around and call my thrown sai back to me. I rush forward, and kill two more.

Eleven, twelve, thirteen, fourteen, fifteen, sixteen --

I attract the attention of more members of the army. Good. They come, and I slay one, two, three more.

Seventeen, eighteen, nineteen --

I'll kill them. I'll kill as many as I can to protect the world, protect the Row, protect Yupik, and to save Ebony before she can get herself killed. I'm going to do it. On my life, I'll save her.

My sai pierce heart, throat, head, stomachs as I barrel through the army, avoiding blades and gunshots as I cut out a path through controlled corpses.

Twenty, twenty-one twenty-two twenty-three twenty-four twenty-five --

One of the sai I throw is lucky enough to stab through the hearts of two zombies, one behind the other. The other sai I throw catches another in the forehead. I summon one sai back to me, and am careful to summon the other in a way that it stabs another in the throat on its trajected path towards me. I flick my wrist again, and finish the job when I catch it. I run forward again, and cut down the corpse of a young girl, an old man.

Twenty-six twenty-seven twenty-eight twenty-nine thirty thirty-one --

One tries to wrap its arm around my throat, but my weapon is in its spleen before they complete the action. I confront another hoard of zombies, and time my great, wide slash just right --

So I can drag my blade across the throats of eight zombies and fell all of them in one wide, circular swoop.

Thirty-two thirty-three thirty-four thirty-five thirty-six thirty-seven thirty-eight thirty-nine forty --

I'm doing it. I'm saving her.

I am going to save all of them.

I can't stop now, won't stop. By this point, I've attracted the attention of several Sanctumized puppets. I leap into the air, whip both of my sai out so that one faces out from either side of me, and stab one on either side of me as I land. I propel myself in the direction of three more, and slice off heads, arms, waists.

Forty-one forty-two forty-three forty-four forty-five --

Facing another zombie, I turn again, and jump so I can wrap my legs around its head. Practically sitting on its shoulders, I thrust my blade into the back of its head. Before the corpse can disintegrate, I push off of it with my feet, and send myself sailing straight towards another zombie. I whip out my other blade and stab it as I land on its chest. I push myself off, and land on the ground.

The rest becomes a blur. I stab, thrust, throw. My body doesn't feel so much like something that hosts a living being. It feels like a tool of war. It's not a bad thing. This tool of war is a tool I will use.

Forty-six forty-seven forty-eight forty-nine fifty --

Arms, legs, and more heads fly up in the air as they're severed from their bodies. I almost slip on the dust all of those zombies have disintegrated into, but manage to catch myself, instead using my momentum to disembowl one, two more zombies.

Fifty-five.

I stumble a few steps backward, panting and my clothes covered in dust. I turn around, and --

I freeze at what I see.

Pink hair, short stature. A face that should have been smiling and full of light.

I may have never met her, but from what I've heard of her, even I can tell that's Fulmine Vino.

I swallow. She's the Jun host in the Row that came before me. The standard I tried to hold myself up to. Because I could never be her, I hated myself.

But in the end, I just thrust my chin up. Those thoughts are gone.

The past and the present.

And Resh, the twins . . . Yupik --

Summoning scraps of my energy, I bolt forward to the scene.
_________________
[Infinity's Row: Interlude l Anaphora: Pariah l Infinity's Row: Uncontrollable l Anaphora: Vengeance]
Currently Reading: Reflection: A Twisted Tale by Elizabeth Lim
Currently Playing: Buffy the Vampire Slayer
~Jacobe~

I moved to hook the bow back onto my back to free up my other hand but right as I left that side vulnerable a corpse punched me hard. I cried out and tried to swing at it but with that second of weakness all of them were on top of me. I lost my sword in the fray, somewhere on the ground as I tried to beat them all away from me.

My breath started coming out in short wheezes, my claustrophobia acting up at the worst possible moment as the wight of the bodies pushed me to the ground. They were all clawing at me, kicking me, trying to everything they could while I was down. I covered my head with my arms, trying to think of a plan of action but my mind had gone blank.

Then the mass paused for a moment. I looked up to see Dederick above me, cutting down every one of them that had been on me.

"Get away from him!" He screamed, standing protectively in front of me on the ground, a crazed, almost scared look in his eyes.

The mass looked between the two of us and charged again, Dederick rushing at them as well just to keep them at bay.
_________________

Love doesn't discriminate, between the sinners and the saints
It takes and it takes and it takes, and we keep loving anyway
We laugh and we cry and we break and we make our mistakes
- Natasha -

I'm well on my way towards Yupik --

The twins. The zombies pile on top of Jacobe, and then Dederick's holding them back with a crazed vigor.

I change track. Yupik's okay, but the twins might need help. I promised myself I'd save all of them.

I skid to a halt as a few more zombies come to greet me, throwing both of my sai in the process. Both of them find their marks. They come back to me as I advance, sweeping my sai from side to side as I slash my way through mass.

Fifty-six, fifty-seven, fifty-eight, fifty-nine, sixty --

I turn to meet another.

I roar as I thrust my arm forward --


- Mordecai -

-- and a great blast of wind was pushed in the direction of Fausse, slamming her back against the wall.

Mordecai grinned, advancing toward Angelina. Initially, he'd planned for subtleity, letting Runite's Row come charge in and free Carstairs without letting Fausse know that he'd had a hand in it. But with the revelation that she'd been the one who'd imprisoned Natasha all this time, he didn't even care anymore.

He drew his arm back, and prepared to thrust it forward again --

Fausse looked up lightning-quick, and he saw the elaborate mark over her eye glow gold for a half-second before a ringing pain seemed to split his skull in two.

Mordecai cried out, grasping his head and falling into his knees as another presence, unwanted, prodded through his mind with white-hot pokers, pulling up unwanted memories of the fear Natasha had when she first saw him, of the mistake he made with Runite's Row, memories of being helpless and subject to Vincent's mockery and his parents, his parents his parents his parents why did they have to die why did he do it why why why -- !

He was a monster.

Vaguely, he became aware of Angelina's footsteps, coming toward him.

"Did you really think I would have done it?" Fausse hissed. "Did you really think I would have ever brought you back if I didn't have a way to put you down?"

Her footsteps came to a stop. Mordecai couldn't see her, but even with the pain, he could feel the weight of her eyes looking down upon him.

"You're a fool, Mordecai Reaves."
_________________
[Infinity's Row: Interlude l Anaphora: Pariah l Infinity's Row: Uncontrollable l Anaphora: Vengeance]
Currently Reading: Reflection: A Twisted Tale by Elizabeth Lim
Currently Playing: Buffy the Vampire Slayer
Yupik: Is he yelling something at me? I can't tell, not over the sound of everything else. He's still on the ground, though, that much I do know. He needs to get up. If he stays down there too long he'll get trampled.

"Get up!" I'm stuck where I am, with too many bodies ahead of me and too many behind me. I'm constantly turning in circles, trying to beat my way forward while also fighting at the things swinging at my back. My body's on fire, my arm is getting heavier and heavier, but my ankles are taking the most heat. Constantly turning on them, constantly moving my feet, it's making them feel more and more like glass that's just about ready to shatter. Come on. Keep moving, Yupik, keep moving! I'm holding my own, for now, but if I don't get to him quick enough, they're gonna kill him-

MOVE! I push off my back foot and hurtle forward, swinging Mortalsbane out in front of me as quickly as I can, plowing through as many bodies as I can and I'm actually getting closer-

All at once something hard and metal slams into my right arm and immediately there's just cold sharp cruel pain. The sword in my right hand clatters to the ground as I let loose an agonized yelp because spirits that's where she broke my arm, that's the same exact spot and my arm's starting to go numb and the zombie's coming back-

I swing my left sword instead, killing the thing, but it's not alone. My eyes flicker to the ground, looking for the other part to Mortalsbane, because I've always been trained to fight with two swords and even if my arm hurts at least having something is better than nothing and I swing my sword out in an arch to try to free up some space and-

The world goes fuzzy for a second before I realize I'm on the ground and the back of my head's starting to bleed from whatever just hit me and they're leaping at me to finish me off-

"NOW!"

Even through Our closed eyes I can still see the blast of purple above and around Us, incinerating everything immediately around me. "At last, boy, you let Us-"

Screw off! I bite into my lip as hard as We can, anchoring me down into my body and me and not Them as I scramble to my feet, picking up my other sword with my throbbing arm. Natasha, Natasha, think about Natasha, you're going to Makota with Natasha, We're going-I'm going, me not Them, not Them, NOT THEM.
_________________

Thanks so much to Lissy for the signature!
- Natasha -

I rip my blade from the spine of a zombie. Sixty-one --

A flash of purple catches my eye.

A heartbeat later, I watch as a blast of purple incinerates every zombie within a radius near Yupik.

"No," I breathe. I launch toward him, because that purple blasts means he's using Chaos's power and using Chaos's power means he might be near losing himself. "Yupik." I cut down a zombie intercepting my path. "Yupik!" I smash the skull of a zombie into the skull of another, and keep running, running because I'm not sure how much time there might be left. "YUPIK!"
_________________
[Infinity's Row: Interlude l Anaphora: Pariah l Infinity's Row: Uncontrollable l Anaphora: Vengeance]
Currently Reading: Reflection: A Twisted Tale by Elizabeth Lim
Currently Playing: Buffy the Vampire Slayer
Page 3 of 44 •

1, 2, 3, 4 ... 23 ... 44



Similar topics
---
Permissions in this forum:
You
cannot
reply to topics in this forum