Creative Commons
Original Creativity Center works are licensed under a
Creative Commons Attribution 4.0 International License
, unless stated by the owner. Permission to distribute commercially must come directly from the artist/writer.
Some individual works (RPGs, stories, artwork) may have their own licenses, so be sure to pay attention and heed those as well. The above purely exists as an umbrella license.
March 2018
| Sun | Mon | Tue | Wed | Thu | Fri | Sat |
| --- | --- | --- | --- | --- | --- | --- |
| | | | | 1 | 2 | 3 |
| 4 | 5 | 6 | 7 | 8 | 9 | 10 |
| 11 | 12 | 13 | 14 | 15 | 16 | 17 |
| 18 | 19 | 20 | 21 | 22 | 23 | 24 |
| 25 | 26 | 27 | 28 | 29 | 30 | 31 |
Calendar

End of Year News (December 2017)
Thu Dec 28, 2017 3:57 am by Adrian
(It's been one year since I made a news thread, oops)
Merry Christmas/Festivus/whatever holiday you do or do not celebrate!
2017 was a pretty busy year IRL for most of us - according to forum statistics, our busiest month was in June with 1671 total posts, meaning our post rate has been a little …
[
Full reading
]
Comments: 0
Forum Bug
Wed Dec 28, 2016 3:18 am by Adrian
Hi all,
We're aware of a peculiar forum glitch that's causing some subforums to be locked.
Due to the lateness at this time, it might be a while before the glitch can be remedied, because despite my best efforts and as far as I can tell, everything seems to be working fine admin-side. It may have …
[
Full reading
]
Comments: 1
Discord News/Update Test
Thu Dec 08, 2016 1:35 am by Adrian
Comments: 0
5>
Page 3 of 3 •

1, 2, 3

_________________

"And though we miss the little girl,
You've made us awful proud
Funny how our lives change,
'Cause you're our hero now."

Hime

Moderator





Join date

: 2013-05-19


Posts

: 8224


Age

: 18


Location

: N'al Ren



Aelia Eudocia 2.0:

Name:

Aelia Eudocia

Age:

appears 15? definitely not 15.

Appearance:

Spoiler:

Personality:

IG for now

Biography:

Aelia Eudocia died on her 15th birthday, rotting away in the family basement for at least a week before either of her parents thought to call in the crime. They were, of course, the culprits behind her death -- but anyone could see that. A large sum of money took them out of the eyes of the public and her murder has left open, waiting to be solved. Well I mean, it's not like she cared too much about her own death. It could remain unsolved forever and she couldn't care less, considering everyone knew that it was her parents that drove the blade through her back anyway. Aelia just wishes she could leave her current plane of existence completely, not stuck with everyone else as a ghost.

She was never formally a member of the Row or anything, although she likes to claim she was. Currently a janitor at Ald Ruhn Academy because she can't land any other job there.

Family:

no

Row Membership:

potentially

Unique Strengths:

- She's a ghost

- Pretty smart and cunning

- Has gotten better at fighting

Unique Weaknesses:

- Lacks social skills

- A weirdo

- Lazy and unmotivated in general

Weapon Type:

her fists

Weapon Information:

n/a

Other?:

idk i was trying to decide if i wanted to make a new character but im lazy so i just brought her back. hope this okay? fc is a kaibutsu from .flow
_________________
inside is not a heart, but a kaleidoscope.
thank you so much athena!:
_________________

"And though we miss the little girl,
You've made us awful proud
Funny how our lives change,
'Cause you're our hero now."

Hime

Moderator





Join date

: 2013-05-19


Posts

: 8224


Age

: 18


Location

: N'al Ren



Name:
Raphael Genova
Age:
18
Appearance:
Supplementary Photos: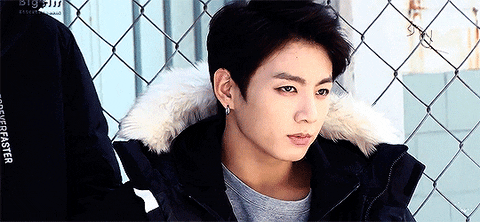 He is 5'11.
Personality:
More than anything else, Raphael hates being controlled by outside forces - as a result of this, he can be quite a rebel and refuses to let his upbringing define him. He is motivated by spite more than anything else, and works his hardest to prove others wrong about his incompetence.  Having been born into a not well-off family, he seeks to escape the clutches of poverty and is thus extremely industrious and will do whatever it takes to achieve his goals and move forward in society.  He doesn't care much for meaningless interactions with others, though he is not opposed to occasional indulgences - he works hard and plays hard. His approach on life is organized and streamlined. He doesn't like people or sides from his personal life to bleed into his professional one and prefers to keep his business and pleasure clearly delineated from one another.
Biography:  Raphael was born into a decently well-off and fairly standard family when he was young. However, when he was only 12, his father developed a gambling addiction that left him and his family in poverty and debt. Raphael felt inclined to protect his mother, whose mental health was slowly crumbling under the pressure of keeping her child safe; however, she committed suicide when Raphael was 15. After that, Raphael grew to detest his father more than ever before and quickly moved out. In addition to his gambling issues, his father had developed a drinking problem as well as abusive behavior. The years he spent with his hellish family left lasting scars on his wellbeing, but Raf was able to block out these memories because remembering them simply hurt too much. Any conscience he had for his father died as soon as his mother ceased to exist in this world. Before she had taken her own life, she had arranged for the little savings she had scraped together to be transferred to Raf. Thus, he was able to rent a small apartment and get back on his feet with few bumps in the road. He had to work a few odd jobs to continue supporting himself, but felt that it was a small price to pay for his own independence. He found the work to be liberating more than anything else and treasured the control it gave him over his own life. Once he found his rhythm, he was able to move his formerly low grades to the top of his class. Ever since then, Raf has maintained his cycle of work, study, and occasional indulgment in partying, clubbing, and the likes.
Family?
: they are all deceased to him
Row Membership?:
not yet
Unique Strengths:
If anything, Raf is industrious; once he has a goal, he will stop at nothing to obtain it. Moreover, his intelligence is above average and so is his physical fitness. Moreover, due to the death of his family members, he doesn't really hold any attachment or moral obligation to others. He sees relationships as a way to further his success or a necessary requisite to complete a goal; resultantly, the chances of him making an error due to emotional or sentimental reasons are few.
Unique Weaknesses:
Raf lacks of relationship building skills. He doesn't really care for others and therefore makes little effort to make friendships or other human relationships. Moreover, his lack of desire for genuine friendship can often be perceived as being cold or distant.
Weapon Type:
(ax, sword, guns, scythe, etc.) A whip
Weapon Information:
(appearance, abilities, etc.) A Lendoharian invention, the whip is made out of pure energy rather than a conventional material. When not in use, only the handle is visible. The handle is a beautifully crafted cherrywood creation with antique gold detailing.
_________________

Cana

Profound Creator





Join date

: 2014-07-15


Posts

: 3185


Age

: 17


Location

: crystal tokyo



Name: Benjamin "Ben" Vride
Age: 17
Appearance:
Personality: Ben will probably excel in politics; that much is obvious from his personality. He's extremely outgoing, never missing an opportunity to meet a new face or catch up with an old friend. He seemingly has an unending source of social energy as he's constantly bouncing between different people and places, always wanting to be moving. Ben has the need to know everyone everywhere. This means that Ben has very few close, tightly-nit friends, but he doesn't necessarily mind this. Ben definitely wants to be well-liked by as many people as possible, so he'll do his best to achieve just that.
ENFP personality type.
Biography: MDF is extremely lazy at the moment and also sucks at plotting backstory immediately on forms. For the sake of not having to inevitably retcon too much information, Ben was raised by his biological parent(s) until he was eventually adopted by Sierra Vride. Although Ben disagrees with his adoptive mother on several issues (like, you know, not being a dick to certain people) and he definitely gets frustrated with her often, but the two don't have a negative parent-child relationship. As he's gotten older he's spent more time outside of the house. More will (hopefully) come with time.
Family?: The Vrides, currently unnamed biological parents
Row Membership?: Yup
Unique Strengths:
-Charismatic
-Strong leadership qualities
-Determined
-Level-headed
-Intelligent
-Competent shooting
-Long fuse
-Generally seeks compromises
-Can be flexible with some beliefs  
Unique Weaknesses:
-Arrogant
-Can at times be extremely stubborn
-Controlling
-Becomes extremely irrational when angered
-Budding god complex
-Has trouble forming strong attachments
-Can be two-faced
Weapon Type: (axe, sword, guns, scythe, etc.) Rifle, just to piss off his mom.
Weapon Information: (appearance, abilities, etc.) Well, it's a rifle. It shoots bullets.
_________________

Thanks so much to Lissy for the signature!
Name: Serena Archambault
Age: 17
Appearance:
Serena stands at about 5'7 feet and has a leggy, athletic build.
(girl on left)
Personality: Serena is a very independent person. As such, she has a tendency to come off as a bit cold or aloof to others upon first meeting. In actuality, she is just a highly focused individual that is sometimes too focused on her goals to bother with what she views as meaningless formalities. She's a hard worker with things she wishes to pursue and is incredibly unenthusiastic with those she lacks interest in. She also has a deep care for those close to her, despite sometimes being unintentionally distant.
Biography: Serena was never born with the desire to follow the footsteps of her family. Instead, she set out to blaze her own path that was entirely different than what was expected of her. She found an interest in architecture as she grew older; her eye for innovation, aesthetics, and also functionality made architecture her declared major. Since then, she has thrown herself into the subject. Resultantly, she tends to have strings of projects that will be her sole focus for weeks. Alongside architecture, Serena also found herself to be inherently talented in athletics. Her interest began in school sports and evolved into weapons training. No matter how busy she becomes with her current architectural pursuit, she makes sure that her skills are as sharp as her blades. Currently, her main ambition is to graduate in the top of her class; she has consistently been sorted into Class S ever since she was able to pursue her own interests.
Family?: Resh Archambault (father), Laylet Archambault (mother), Raiden Archambault(twin brother)
Row Membership?: yes
Unique Strengths: Serena is good at doing what she likes, and therefore is both very skilled in combat as well as her intellectual studies. Moreover, she cares little about what others think of her and doesn't let negative people influence her.
Unique Weakness: Due to her tunnel-like vision when it comes to her pursuits, Serena can often come off as cold or uninterested to others. She also has difficulty forcing herself to do things that she lacks interest in.
Weapon Type: Dual blades
Weapon info: Serena's blades consist of two mid-sized, lightweight swords of a golden hue.
_________________

Cana

Profound Creator





Join date

: 2014-07-15


Posts

: 3185


Age

: 17


Location

: crystal tokyo



_________________

"And though we miss the little girl,
You've made us awful proud
Funny how our lives change,
'Cause you're our hero now."

Hime

Moderator





Join date

: 2013-05-19


Posts

: 8224


Age

: 18


Location

: N'al Ren



Page 3 of 3 •

1, 2, 3


Similar topics
---
Permissions in this forum:
You
cannot
reply to topics in this forum