Creative Commons
Original Creativity Center works are licensed under a
Creative Commons Attribution 4.0 International License
, unless stated by the owner. Permission to distribute commercially must come directly from the artist/writer.
Some individual works (RPGs, stories, artwork) may have their own licenses, so be sure to pay attention and heed those as well. The above purely exists as an umbrella license.
February 2019
| Sun | Mon | Tue | Wed | Thu | Fri | Sat |
| --- | --- | --- | --- | --- | --- | --- |
| | | | | | 1 | 2 |
| 3 | 4 | 5 | 6 | 7 | 8 | 9 |
| 10 | 11 | 12 | 13 | 14 | 15 | 16 |
| 17 | 18 | 19 | 20 | 21 | 22 | 23 |
| 24 | 25 | 26 | 27 | 28 | | |
Calendar

End of Year News (December 2017)
Thu Dec 28, 2017 3:57 am by Adrian
(It's been one year since I made a news thread, oops)
Merry Christmas/Festivus/whatever holiday you do or do not celebrate!
2017 was a pretty busy year IRL for most of us - according to forum statistics, our busiest month was in June with 1671 total posts, meaning our post rate has been a little …
[
Full reading
]
Comments: 0
Forum Bug
Wed Dec 28, 2016 3:18 am by Adrian
Hi all,
We're aware of a peculiar forum glitch that's causing some subforums to be locked.
Due to the lateness at this time, it might be a while before the glitch can be remedied, because despite my best efforts and as far as I can tell, everything seems to be working fine admin-side. It may have …
[
Full reading
]
Comments: 1
Discord News/Update Test
Thu Dec 08, 2016 1:35 am by Adrian
Comments: 0
5>
Page 6 of 8 •

1, 2, 3, 4, 5, 6, 7, 8


Sentinel wrote:that the majority of mankind is not worthy of superhuman gifts, and those with supernatural powers must channel their abilities into becoming a more perfect, intelligent version of humanity, even if it's at the expense of "mortals," and that normal humans aren't worth saving in this "new, dog-eat-dog world." He's an elitist scumbag, basically.
Ooh, I'm interested to see how this character interacts with Hivemind.
Also, I really like your other character's power!
_________________
"If you think voicing such an opinion here and now was a wise move..."
"...then maybe you should reevaluate your definition of stupidity."
Thank you Fix-it for the amazing signature!
Also, thank you so much ~Hermione~ for last year's awesome Marcel signature!

Comrade Squid

Profound Creator





Join date

: 2014-05-04


Posts

: 3514


Age

: 18


Location

: The point



Hey guys! This post is just to let you all know that I've updated the character form. It now includes 'Sexuality,' right in between Personality Type and Abilities. If you'd like to go back and add this in your already-posted characters' forms, that's great; if not, then that's just as well. Thank you for all you do for Harwell's!
I'm not late. You're all early.
The very lost alien stripper:

Name: Zilia Fiane
Alias: Azalia. She thinks that's clever, too.
Age: 17
Appearance: Zilia's pretty visually striking. She's traditionally beautiful and she visually appears somewhat Middle Eastern. Her skin is pale and has a slight blue tinge: not enough to be super noticeable or bright, but enough to clue in that something's up. Her hair is abnormally black, almost like it'd been dyed. Her eyes are the real giveaway, though. There's something scalelike about them and their pinkish-brown irises are surrounded with yellow.
Her suit is a saturated pink, skintight outfit with a narrow window over her eyes, yellow details, and a short, ruffly half-skirt.
Hometown: A galaxy far, far away...
Personality: Zilia's amazing at making the best of her situations. She's confident and naive, kind-hearted but easily distant from humans. Her species's culture is very open and accepted, embracing change almost to an extreme; family units aren't a thing and long-term relationships are viewed as unnatural. These views are entirely accepted by Zilia.
Personality Type: ESFJ
Shmexuality: A bit hard to place, honestly. Within her own species, straight, but with humans…  
Ailities: Aero and Hydrokinesis. In addition to this, she's stronger than her form would suggest, thanks to being an alien. However, she only has any of these abilities when she's not in contact with oxygen.
Personal History: Zilia ain't human. She came from a distant planet. However, ending up on Earth was an accident; she meant to go to Mars for vacation. A few miscalculations later, she was stranded here instead. This was a bit troubling to her at first, and the air made her feel nauseous, but she decided this was fine. She could have a good time here, right?
When she arrived in Seattle, she was pretty much broke. She got work as a stripper for a year, amassing some cash. Once she had a decent amount, she tried to get out but realized it wasn't going to be easy. On this planet, the oxygen weakened her. She eventually went to a back-alley superhero specialist by the name of Dorvian Crue. She offered everything she had for help. He accepted. Thus, her weakness was identified and her suit was made.
Zilia returned to her place of employment and confronted her boss, who set two of his men on her to 'teach her a lesson'. With her suit, her strength and health was returned, but to her surprise she found out that strength was not all she had now. She could also control the air that once weakened her and had water at her beck and call.
She entered into a partnership with Dorvian Crue: she would keep him safe, he would repair and do maintenance on her suit. However, she was then at square one; no money, nothing to do and nowhere to go.
So she became a superhero.
Family: Out of sight, out of mind.
Likes and Dislikes: Likes, new things, people. Dislikes, others in pain and commitment.
Strengths: She has very flexible and useful abilities. She's also just a likeable, if bizarre, person and not unattractive.
Weaknesses: She's an alien, plus a tourist, and a lost one at that, thus not entirely up to speed on Earth. Yea, her powers seem alright.
Her weakness is oxygen. Do I even need to say more?
Other/Trivia:
She's got a friggin' song.


This kid:

Name:

Shayla Thompson

Alias:

Glitch

Age:

15

Appearance:Hometown:

Chicago

Personality:

Shayla is a pretty good example of a jaded teenager. She knows any and all conflict that happens is an invention of some kids, the other people are puppets, and the good guys will probably win. She's rigidly opinionated and self-centered. However, she's not going to throw the game just because she's aware of it; she'll make the most of what she's got. She'll just also complain every step of the way.

Personality Type:

Salty.

Shmexuality:

Complicated, but leaning gay.

Abilities:

The Deadpool Effect: Aware of the fact she's in a roleplay and able to read all OOC chat on the role-playing thread.

Enhanced Athelticism: Capable of superhuman physical activity, increasing her endurance, strength, speed, and acrobatic capabilities.

Superhuman Vision: Her eyes now have a couple of fun features, such as X-ray and heat-sensitive as well as just generally being SuperHD™.

Personal History:

Shayla was raised almost entirely by herself. From the moment she was born, she had to be independent and uncaring. If she wasn't independent, nobody else would care about her enough to get her by. If she wasn't uncaring, she'd feel her parent's absence. She became a child of the internet, secluded most of the time. Earlier this year, she ordered more of her prescription contacts online as usual. Little did she know, her order was tampered with. Those contacts never came out again.

Shayla's body was changed. Within a day, she was capable of athleticism beyond anything she'd been capable of before. It was also more fluid. It made sense, since, beyond anything else, her eyes had been opened. She was given sight beyond the veil and saw the world for what it was. Why should limits exist to what she was?

She wasn't real. She was a toy in a game, a toy that was conscious of the clumsy children moving the pieces around. She was in the games she had once thoughtlessly created characters for, thoughtlessly sent to fight and die for entertainment, for the sake of a story, or a show.

Fine. Then she'd put on a show.

Family:

---

Likes and Dislikes:

She likes swimming and water. She dislikes you.

Strengths:

The ability to communicate with roleplayers. In the past, she's gained popularity with players this way. She's very quick and excellent at getting away and dodging attacks.

Weaknesses:

However, this can also be a weakness for her; she's not usually kind to the roleplayers and while that is part of her success, it will also lead to people being less likely to slip her information. Her powers are not directly combat oriented and better suited to infiltration and escaping when things go wrong. Shayla is young and has little real world experience.

Other:

Shalya was going to be the villain Troja in the Minor League.
Okay, the party can start now, y'all. What's happening in roleplay?
Last edited by Athena Lionheart on Thu Jun 15, 2017 1:01 am; edited 1 time in total
_________________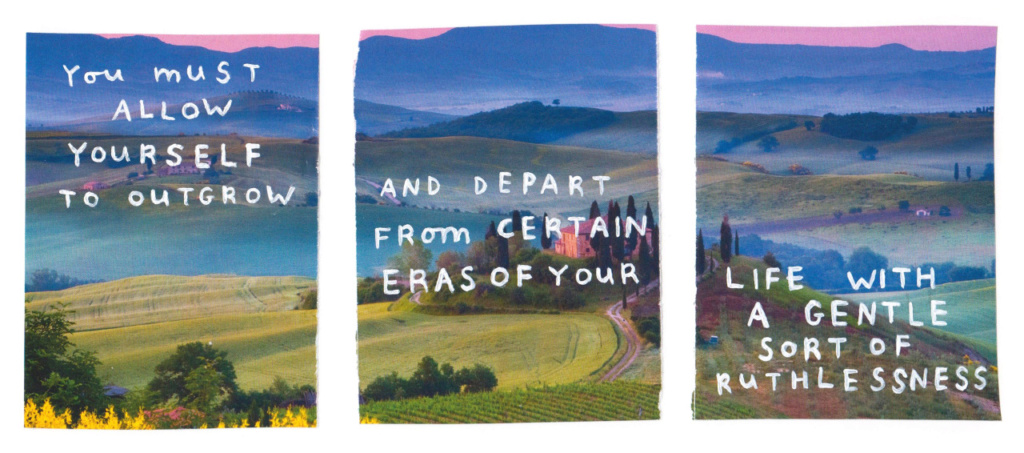 and in the silence she would stay the rest of her life
YES IT'S SHAYLA

AND THE ALIEN STRIPPER

Anyways, accepted! For the missions, Azalia will be with Team A while Shayla will be with Team C.
_________________
"You rise with the moon, I rise with the sun."
Infinity's Row: Interlude l Anaphora: Pariah l Infinity's Row: Uncontrollable l Anaphora: Vengeance]
Currently Reading: My Own Words by Ruth Bader Ginsburg
Currently Watching: Strong Girl Bong-soon
It's been a long time coming, but I've finally got another one for ya!
Codename: Richard Head:

Name:

Eric Daniels Jr. (Just goes by "Eric Daniels" though)

Alias:

Superalloy

Age:

17

Appearance:

Height is about 5'10", eyes are brown

Typical dress style:

Hometown:

Atherton, California

Personality:

Eric is, simply put, a jerk. He's a narcissist who far and above places his own wants and needs above those of others. He has absolutely no respect for anyone or their boundaries, especially women. He's an extremely rebellious hothead, not listening to authority figures on pure principle, unless of course he wants something, in which case he becomes a complete kiss-up.

Furthermore, he considers himself a "lady's man," which is far from the truth as he's actually a lecherous pervert with very few redeeming qualities. To him, every semi-attractive female is a goal worth pursuing and any semi-attractive male is nothing but competition, regardless of the circumstances. The worst thing of all, is that the considers his selfish bravado to be his biggest strength, and uses it to try and impress others.

Personality Type:

ESTP - The Entrepreneur

Sexuality:

Heterosexual

Abilities:Metal Skin-

Eric can rapidly cover his body in an ultra-dense metal film. This film is a dark, metallic grey in color, and can quickly cover every inch of his skin in about two seconds. It is extremely protective, capable of withstanding high pressure, massive amounts of attempted penetration, and even extreme temperatures without affecting Eric's internal temperature. However, in spite of all this, the materiable is incredibly lightweight and and flexible, not restricting his movement in the slightest.

His eyes are covered with a yellow-tinted glass-like material with similar properties. The only things not protected are orifices, with his nostrils being uncovered, and the film in his mouth only extending over his teeth. The film over his teeth is sharpened, and the places where it forms over his fingernails become sharpened claws.

This film has its limits, and can only be worn for a couple of hours at a time. Sufficient damage to it is enough to break it, upon which it can't be repaired until he reapplies it.

Personal History:

Eric's background is fairly unremarkable compared to some other superheroes. Both his parents were fabulously wealthy, with his mother owning a fashionable and popular clothing line and his father being a famous personality on a news network. Due to their high income, Eric's childhood practically spoiled him, with him getting his every whim and desire and picking up his parent's toxic behavior. He discovered his powers in his youth, but his parents forbid him from using it and strictly enforced this rule, much to his disappointment.

His parents were far too egotistical to stay together, and became unsatisfied with being unable to dominate the other. They divorced when he was ten, to his indifference, and his mother married a far more controllable man named Brock Allen. Though Brock tried his best to be a father to Eric, Eric never respected him, and has spent more time with his biological father.

He received his Harwell's invitation in late August, and decided to accept, as he was growing bored with his current life and thirsted for an opportunity to use his powers.

Family:

Amber Allens(Mother; Alive), Eric Daniels Sr.(Bio Father; Alive), Brock Allens(Stepfather; Alive)

Likes and Dislikes:Likes-

Sports cars, pretty women, being told he's right, the color green, being respected by others, having free roam, grape soda, striking fear into weaker people

Dislikes-

Authority figures(besides his parents), being rejected by women, being talked down to, spicy food, people that are stronger than him

Strengths:

-Metal Skin ability can make him borderline unkillable in the right situations

-Very strong willpower, doesn't give up easily

-Despite his shortcomings, he's dutiful on the field, and keeps a professional attitude... most of the time

Weaknesses:

-His ability makes him invincible, but not immobile. He can still be knocked around relatively easily

-Ability has limited usefulness

-He's unlikable, and probably has no friends other than perhaps equally toxic people

-As a result, very bad team player

Other/Trivia:

I invite anybody at all to come and punch him in the face.
_________________
"If you think voicing such an opinion here and now was a wise move..."
"...then maybe you should reevaluate your definition of stupidity."
Thank you Fix-it for the amazing signature!
Also, thank you so much ~Hermione~ for last year's awesome Marcel signature!

Comrade Squid

Profound Creator





Join date

: 2014-05-04


Posts

: 3514


Age

: 18


Location

: The point



That's quite the tool there. Accepted! Eric will be with Team C.
_________________
"You rise with the moon, I rise with the sun."
Infinity's Row: Interlude l Anaphora: Pariah l Infinity's Row: Uncontrollable l Anaphora: Vengeance]
Currently Reading: My Own Words by Ruth Bader Ginsburg
Currently Watching: Strong Girl Bong-soon
Hey there! This is something of an announcement for the Harwell's RP.
Since the RP's inception, I envisioned Harwell's as a duology of RPs. For a time, I've been pacing as though this were the plan. However, it's almost time for me to make a big life decision, and this, unfortunately, affects CC. Now, Harwell's isn't getting canceled or anything. It's just the outline that's changing. I may not go through with this big decision. But if I do, then Harwell's is going to change from a duology to a singular RPG, with the intent of being wrapped up
before May 2018
. I'm going to try to start to pace things in that way, just in case.
I know this might change some of your plans. Maybe it won't. Maybe I'll decide against this big decision, in which case, I'll redact this statement Harwell's won't have a deadline. But in the event that it will have that deadline, then I want to give y'all the heads-up.
Big thanks to you guys for being so awesome and contributing all that you have to Harwell's. You guys are some of the best RPers an RPG maker could have asked for, and there's no way Harwell's would be what it is without each and every one of you.

_________________
"You rise with the moon, I rise with the sun."
Infinity's Row: Interlude l Anaphora: Pariah l Infinity's Row: Uncontrollable l Anaphora: Vengeance]
Currently Reading: My Own Words by Ruth Bader Ginsburg
Currently Watching: Strong Girl Bong-soon
Thanks for the heads up Writing, it's really appreciated. This does change my plans for Vincent's story line, but I believe I can make it work (given what he's involved in). Maybe I'll start a series of short-stories. Maybe something else. We'll have to see!

I'm so glad I finally pushed you to remake Harwell's we got the chance to revisit the Harwell's universe, and I wish you the best of luck with whatever you're expecting!
_________________
Site Rules | Banner Submission | IR | Evergreen
The Whipper:

Name:

It's --

tv staticAlias:

The Whipper

Age:

16

Appearance:

Generic white boy: brown hair, brown eyes, pale skin, round face, messy eyebrows.  A few moles speckled across his face.

Hometown:

Plymouth, Minnesota

Personality:

Somewhere between uncertain and impartial, the Whipper tries to engage directly in conflict as little as possible, preferring to observe and make side commentary instead.  He styles himself as being detached out of maturity and level-headedness, when in reality he's scared of what others could do to him, what he can't do to save himself from danger, and how much he believes he lacks in regards to his own value.  

Personality Type:

ISFP

Sexuality:

It would surprise anyone who knows my characters to know that this one is straight.

Abilities:

 He's really good with a whip.  It started with a childhood interest in Indiana Jones, but when he realized that his powers were not ones he could feasibly control, he gave up on mastery of them and switched to being the not-quite-cowboy he'd always wanted to be.

Personal History:

The Whipper wrote:"My mom was lactose intolerant and it passed down to me, I guess, but ... in a different way."

Mother and son both being hilariously intolerant of milk anything was a running gag in his family, complete with gifts of dairy items on every major holiday.  Their life was pleasantly mundane.  Suburban, middle class, complete with the monthly hassle of bill-paying, utterly ordinary in every way.  

Yet, as is the way of classic protagonist tropes, everything changed when

the fire nation attacked

a nearby superhuman fight got a little too close to their neighborhood.  Besides the death of a few pets and destruction to the local park and a nearby house, everyone was fine.  Or at least, they were, until a few months had passed and his mother's coughing, wheezing, hacking were reported not to be bronchitis, or even whooping cough, but instead leukemia.  The offensive villain of months past had had powers based in radioactivity, and all had been fine, except her.

Later it would be said in a local hospice report that there had been an unusual outbreak of cancer cases in the area, a sudden insurgence in tumors, cysts, and bad health in the past few months.  But statistics, preventative diets, and cancer treatments meant very little to the Whipper when his mother was six feet under.  

At twelve, it was the worst day of his life.  Later he would be able to say that there were days that would be worse, but in the moment it was the worst pain he could imagine ever feeling.  He left a milk carton on her grave, just because he knew it'd give her something to laugh about up wherever she was.

Some how, some way, on his sixteenth birthday, despite all attempts not to be found, he was.  As if a good fairy from Hogwarts had been waiting forever for this moment, in the mail was an acceptance letter from Harwell's.  His father would later explain that he'd expected something like this, since there was a little superhuman blood on both sides.  It ruined the moment, but the Whipper tried to savor the surprise anyways.

Family:

His mother is deceased, he has a pleasant relationship with his dad, and his little sister doesn't really understand why he'd join Harwell's, but she's indulged him, isn't holding it against him, and requires the occasional postcard, which he sometimes forgets to do.

Likes and Dislikes:

 Likes electro swing, Indiana Jones, the Peer Gynt suites, most memes, and being able to retire to Youtube in peace when all is said and done.  Dislikes are pretty average and not especially notable, other than pretentiousness grinds his gears.

Strengths:

 Being relatively intolerant of all manners of silliness and preposterous things keeps the Whipper humble, aware, and grounded.

Weaknesses:

Average in most things, though he would like to be more.

Other/Trivia:

- Can usually be found eating ice cream, it's his favorite.

- Doesn't actually believe in the cause of most superhumans.  Believes that it's too much to trust that people with that much power won't abuse or otherwise harm others.
Dr. Young:

Name: August Young
Alias: Dr. Young
Age: 39
Appearance: Permanent circles under demure grey eyes; short hair with a widow's peak that's mousy auburn at the roots and pastel wisteria-purple everywhere else; light brown skin; a tall, trim figure.  Long, knobby fingers, bony wrists.  Dress slacks, dress shirt, skinny tie.  A pair of rectangular-lensed glasses balances on a straight nose.
Hometown: Washington, DC
Personality:  Clinical, no-nonsense, and a little skeptical, Dr. Young favors an empathetic approach with a focus on being honest and truthful above all else.  
Personality Type: ISTP
Sexuality: Fond of women.
Abilities: Cannot fall asleep naturally, body can go for several weeks without proper rest and remain relatively stable.
Personal History:  All new parents are ultimately met with the struggle of trying to get their child to sleep.  It was with increasing frustration and bafflement that August's parents found that, no matter what they tried, their new baby would not fall asleep.  But, as the doctors pointed out, despite all the sleep they hadn't gotten, August showed no signs of being unhappy or even relatively cranky.  They were alert, inquisitive, constantly trying to peruse of the world around them.  They were ravenous in turn, and a little delayed in their responses, but that did not stop them from growing much like their peers.  After a few months spent under watch by a medical team, it was concluded that the little August Young was a superhuman.  What use would sleeplessness give however, was unknown.

After spending several years in college and graduate school to become a licensed clinical therapist, Dr. Young stands ready to help superhumans like them who have sustained trauma or mental health issues.  Given the high possibility for damage or danger, they suspect that their flow of clients will continue.

Family:  Relatively inconsequential, they were blessed with wealth and calm, understanding parents.  They remain an only child.
Likes and Dislikes:  Drinks coffee and tea in droves, loves a good bowl of pasta, especially anything containing pesto.  Nightvale, simply for the absurdity, is a calming pastime.  Dislikes the passage of time and loneliness.
Strengths: While not exactly the warmest, underneath a chill exterior is a deep appreciation for the strange, contradictory nature of humanity, and this sustains them through most irritation they might feel.  Having no need to sleep, they are incredibly productive.
Weaknesses: Especially when frustrated, is often quick to tirade.  There's some mood instability and mental health decay that has slowly been occurring over time for Dr. Young at rates faster than normal, though they assume that as long as their memory is well, they will remain relatively stable.  Their body requires from them a higher caloric intake than normal, leaving them in constant need of snacking food.  A childhood incident taught Dr. Young that too long without calories and they would go comatose.  They have experienced some threats of heart failure in the past, and they suspect they have somewhere in the neighborhood of 5-8 years left to live.  Not very physically powerful or intimidating.  Addicted to the internet.  
Other/Trivia:
- I don't think there is much to put here.
Freyja:

Name: Mysti Seko
Alias: Freyja
Age: 18
Appearance:  She's got some serious honkers. She's got a real set of badonkers.   She's packin' some dobonhonkeros, massive dohoonkabhankoloos, big old tonhongerekoogers. Giant bonkhonagahoogs. HUMONGOUS hungolomghnonoloughongous.  What else does she look like?  I dunno, do you even notice anything other than her very generous endowment?
Hometown: Fresno, California
Personality: Personality?  What personality?
Personality Type: IxFP
Sexuality: Gay.
Abilities: Magic, but its rules and boundaries are ones she is still yet discovering.  She has met relative success in writing out requests to the universe in paper and then burning it, though the more specific it is the greater the likelihood it will not occur.  Too many of these and she hits dead periods of being able to do no magic at all.  She also has a strange amount of luck.
Personal History:  Freyja was rescued from a very unfortunate living situation by her neighbors, who offered to adopt her upon hearing of what things had gone on in that house.  Rescued at about fourteen, she has been living in a much easier lifestyle with the Sekos, and has received a lot of therapy to help her resolve issues left over from her time of abuse.  

What began as a mere curiosity with witches and the tarot turned into something more when she found that mere "like to charge, reblog to cast" posts on social media platforms seemed to be working -- and in record time.  After a week of clicking and experimenting, it was to her growing surprise that she found all of them coming true.  She tried inventing her own, just vague nothings.  She acquired crystals and various herbs to hang around her room, much to her parent's bewilderment.  It'd been a practice run solely by guess work and what information she could read up on.  That is, until the letter from Harwell's arrived.

Family:  Raised by a social worker and a gym teacher, Freyja lived a strange mix of poor and yet lacking nothing, for her parents, while certainly flawed and sometimes careless, deeply cared for her and her wellbeing.  Freyja was one they'd adopted, that may have been part of it.  
Likes and Dislikes: Dislikes all the attention her very voluptuous body gets her.
Strengths: Surprisingly solid in her sense of self worth, won't let anyone make little of her or tell her she is anything less than what she is, which is honestly someone pretty spectacular.
Weaknesses:  Though her mother is bi and very open about it, and her parents were very accepting of her sexuality, there's still a part of Freyja that struggles to come to term with her own attractions, thinking of herself as disrespectful or predatory, even when that's not her intention.
Other/Trivia:
- A few notes from her were taken from a friend's character (with their permission).
_________________
sᴇᴘᴀʀᴀᴛᴇᴅ ғʀᴏᴍ ᴛʜᴇ ɢᴏᴅs, ᴀʟʟ ᴏʀᴅᴇʀ ʜᴀs ʙᴇᴇɴ ʟᴏsᴛ.
ᴛʜᴇ sᴜɴᴅᴇʀɪɴɢ ɪs ᴏᴠᴇʀ, ᴛʜᴇ ᴡᴀʀ ʙᴇɢɪɴs.

Captain Whitehawk

Student Creator





Join date

: 2016-12-04


Posts

: 322


Age

: 20


Location

: Mentally in Nestea



Whipper looks good! Interesting choice of powers, too!
Given the use of they/them pronouns, a unisex name, and "Fond of women", I'm guessing Dr. Young is some kind of non-binary/possibly intersex? That'd be cool if so. Again, interesting choice of powers, and seeing as they're not a student I'm really looking forward to seeing how this one turns out.
@Captain Whitehawk

wrote:She's got some serious honkers. She's got a real set of badonkers.   She's packin' some dobonhonkeros, massive dohoonkabhankoloos, big old tonhongerekoogers. Giant bonkhonagahoogs. HUMONGOUS hungolomghnonoloughongous.
top tier personality my dude
_________________
"If you think voicing such an opinion here and now was a wise move..."
"...then maybe you should reevaluate your definition of stupidity."
Thank you Fix-it for the amazing signature!
Also, thank you so much ~Hermione~ for last year's awesome Marcel signature!

Comrade Squid

Profound Creator





Join date

: 2014-05-04


Posts

: 3514


Age

: 18


Location

: The point



Page 6 of 8 •

1, 2, 3, 4, 5, 6, 7, 8



Similar topics
---
Permissions in this forum:
You
cannot
reply to topics in this forum