Creative Commons
Original Creativity Center works are licensed under a
Creative Commons Attribution 4.0 International License
, unless stated by the owner. Permission to distribute commercially must come directly from the artist/writer.
Some individual works (RPGs, stories, artwork) may have their own licenses, so be sure to pay attention and heed those as well. The above purely exists as an umbrella license.
May 2018
| Sun | Mon | Tue | Wed | Thu | Fri | Sat |
| --- | --- | --- | --- | --- | --- | --- |
| | | 1 | 2 | 3 | 4 | 5 |
| 6 | 7 | 8 | 9 | 10 | 11 | 12 |
| 13 | 14 | 15 | 16 | 17 | 18 | 19 |
| 20 | 21 | 22 | 23 | 24 | 25 | 26 |
| 27 | 28 | 29 | 30 | 31 | | |
Calendar

End of Year News (December 2017)
Thu Dec 28, 2017 3:57 am by Adrian
(It's been one year since I made a news thread, oops)
Merry Christmas/Festivus/whatever holiday you do or do not celebrate!
2017 was a pretty busy year IRL for most of us - according to forum statistics, our busiest month was in June with 1671 total posts, meaning our post rate has been a little …
[
Full reading
]
Comments: 0
Forum Bug
Wed Dec 28, 2016 3:18 am by Adrian
Hi all,
We're aware of a peculiar forum glitch that's causing some subforums to be locked.
Due to the lateness at this time, it might be a while before the glitch can be remedied, because despite my best efforts and as far as I can tell, everything seems to be working fine admin-side. It may have …
[
Full reading
]
Comments: 1
Discord News/Update Test
Thu Dec 08, 2016 1:35 am by Adrian
Comments: 0
5>

i. Bright as Passion
At the Age of Six
"Nora?"
"Yes, Elias?"
"Why does Mommy hate me?"
"She doesn't hate you."
"Yes she does."
"She just . . . has a lot on her plate right now. A lot to deal with."
"But she gets mean to me sometimes. She isn't mean to you."
"Sometimes people say and do things they don't mean. I'm sure she loves you."
"Mommy told me she wished I'd never been born. Did she mean that?"
"You'll understand when you're older, Elias."
"Can I ask another question?"
"Go for it."
"All my friends have a daddy. Why don't we have a daddy?"
" . . . "
"Nora?"
"That's also something you'll understand when you're older."
At the Age of Twelve
My blade crashes against hers.
I retract my sword and try for an experimental thrust. Nora's response is to step to the side, and I maneuver my weapon to the side, half-circling her, and go in for another strike. She blocks it with her shield, but is quick to try a few offensive moves of her own. I parry each one, twisting and turning the weapon to keep up against the storm that is Nora Carstairs.
Sparks erupt when the blades clash into another lock. Nora wrenches her sword free, leaving her wrist exposed --
I flip my sword around and slam its hilt into her wrist. Gasping she stumbles back and drops her sword --
I have my blade at her throat.
Sweat slickens my forehead, and m chest heaves up and down as I gasp for breath, but still I smile. I did it. I disarmed her. For the very first time, I may have actually won against --
Before I can register what's happening, Nora's smashing her shield into the bottom of my jaw, sending my head straight up as she drives the shield into my chest. With those two moves, I find myself dropping my sword and tumbling to the ground, scrambling to get back to my feet --
When I look up, it's to the barrel of a pistol, pointed at my head --
BANG.
My eyes remain closed, even long after Nora fired the blank. It is only when I hear the slow, mocking clap that I open my eyes. I look to the side and see Richard Hunter, former member of Runite's Row and a once-great war hero. He looks unimpressed.
I don't let this stop me from speaking up. "Technically I won, right? The real thing we were supposed to be practicing was our swordsmanship, and I disarmed her."
Nora hesitates. "Well . . . "
"Had that blank been an actual bullet, you'd be dead," Richard says. "So no, Elias Carstairs. You didn't win."
"But that's not fair!" I'm not sure what prompts me to say it. Maybe it's because I feel cheated of a victory. Or maybe it's just the exhaustion that comes from hours on fighting on top of hours of rigorous studying. Maybe it's both. Whatever it is, I pick myself up and glare daggers at Richard. "You specifically said we were only testing our swordsmanship, so that's not fair!"
"Life is far from fair." Even now, Richard's face remains impassive. "The sooner you learn this, the easier the transition will be once you join Runite's Row."
I laugh bitterly. "'Once I join'? You're talking like that's already decided, old man. Guess what? I'm not Nora. I don't
want
to join that dumb Row."
"Perhaps you do not want to." Richard takes a step forward -- or rather,
limps
a step forward, with the help of his cane. Even after all of these years, the wound he took to save the President's life still affects him. "But you will, within time. It is what is best for you."
"Best for me? Or best for
you
? I know you were forced to retire from the Row early thanks to that wound. I bet Nora and I are just tools for you -- you're just using us to join the Row so you can feel a little less miserable about having to leave the Row -- "
I feel the slap before I can see it come.
My head remains where it is as Nora takes a step forward, my hot cheek still stinging from the impact. I don't hear Richard say anything. Finally, I turn my head back toward my stepfather. For a moment, his eyes almost seem . . . hesitant. Regretful. Like he wishes he didn't have to do that.
That moment is shortly gone, and he pushes up his thin-framed glasses up his nose.
"A lesson for you, young man," he says. "There is reason, and then there is passion. One will help you. It will guide you and serve as your unflinching constant. The other, if unchecked, may very well destroy you. Choose carefully which one you align to."
With one last, long look at me, my stepfather turns around to walk away.
I flare a very specific finger at his back.
Nora gasps at my audacity, but Richard doesn't react. "Like I said," he says without looking behind him.
He leaves the training room, shutting the door behind him with a thud.
~  ~  ~
"I
hate
him!"
I furiously pace back and forth in front of Nora's bed, on which she sits with her hands folded in her lap.
"I hate him!" I say again, if it already wasn't clear enough. "Who does he think he is, anyways? Why was Mom stupid enough to marry him? He only cares about himself!"
"He has our best interests at heart, Elias," Nora says, her eyes closed.
"Our best interests?" I bark out a laugh. "More like
his
best interests. I was right, wasn't I? About us being tools to make him feel better about himself. He slapped me because I was
right
."
"Stepfather may be frosty, but joining the Row really will be best for you. It gives you discipline and strength -- "
"Maybe it's what turned out to be best for you," I say, "but it's not what's best for me. I don't want to join the Row. Why is it that everyone's trying to force me into something I don't want to do?"
"Because what you want isn't always the same as what you need."
Nora stands up from her bed and takes my hand in hers. Gently, she traces the grooves of my palm with her finger, like she's seeing through them into my past and future. Then she closes her hand over my palm, holding my hand in both of hers.
Nora descends to her knees. At her full, 6'0" height, Nora is a warrior and a leader, born to command armies. But here, kneeling before me, she is simply my older sister, pleading with me to shoulder a fate that I do not want any part of.
"Greatness burns inside you," she says. "That greatness can pave the way for history. All you have to do is let it out."
She touches her hand to my cheek, and through it, I can feel her faith in me. I feel it so much that it'll hurt when I disappoint her.
I take my hand from hers, and push her other hand away from my cheek.
"I don't want to be great," I say. "I want a dad who cares." I meet her blue eyes, so alike to my own. "Where is he? Where's our real dad?"
Nora exhales through her nose. Her eyes roam around the room, from the gray, carpeted floor up to the bookshelf nailed to her wall. It's almost like she's looking for a way out.
Then she sits back on her bed. She pats the place beside her.
~  ~  ~
It's hard to feel anything.
After sitting on Nora's bed and letting her tell the story she's been keeping from me for years, all I feel is cold.
I moisten my dried lips, and now I can finally speak up. "So . . . he's . . . "
"Out of prison? Yes." Nora grips her forearm with her other hand. "I think he's been out for a year now, actually. Either way, Mom has a restraining order placed on him. We still can't see him -- "
"I don't want to see him," I snap. Maybe I did before, but not now. Not after finding out what he did. "He should have been in prison for life."
And what my mom had said . . . about wishing I'd never been born . . .
I feel cold all over again.
A pair of arms wrap around me.
"I'm sorry." I hear Nora's muffled voice against my ear, and she squeezes me closer to her warm chest. "But this doesn't change anything, you know. You're still my brother, and I'll always be there for you. I promise."
All that I can say is, "Cross your heart?"
Nora lets go of me. She straightens, and, with her forefinger, traces a slow X over her heart.
Even now, I'm initially reluctant to believe her. But then I remember that she has always been there for me. When Richard Hunter wasn't there, when other kids stayed away from me, and when my mother left me to myself, she has always been there.
I nod slowly, and accept her promise to do it all over again.
I try to feel warm. I try to reignite the vivid fire that had wanted to burn and light up the night.
But all I am is ice.
Part II Coming Soon
_________________
[Infinity's Row: Interlude l Anaphora: Pariah l Infinity's Row: Uncontrollable l Anaphora: Vengeance]
Currently Reading: Leah on the Offbeat by Becky Albertalli
Currently Playing: Doki Doki Literature Club
Yeeeees I love this

_________________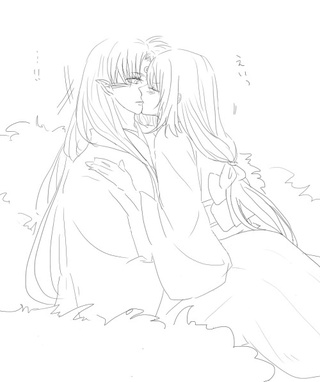 "She was the light."

Hime

Moderator





Join date

: 2013-05-19


Posts

: 8305


Age

: 18


Location

: N'al Ren



Beautifully done, Writing!
_________________
≾
Every generation gets a chance to change the world
≿
⌠ Anaphora Fan Thread ⌡
× ⌠ Anaphora: Entropy ⌡ × ⌠ My Shop ⌡ × ⌠ Forum Rules ⌡ × ⌠ versen ver ♥ ⌡

---
Permissions in this forum:
You
cannot
reply to topics in this forum